Hello loves. Happy Monday to each of you. I hope you all had a wonderful weekend and are ready and excited for the new week ahead. Other than the fact that it snowed here (yes, I said snowed), our weekend was a great one and I am feeling refreshed and excited for a new week of life.
Today's post is all about the boys and their loft. Aka their hangout, their spot, their play-place, their haven. These dudes seriously love this space in our house and have turned it into one of the their most frequently visited areas. They come up here to play toys, enter imaginary worlds of the animal kingdom, read stories, fight the "bad avengers", watch movies and shows, and play Disney Infinity on x-box. Brod and I often join in their adventures up here in the loft and it has become quite the hangout area for the whole family! I love spending time in their world and lately, for one reason or another, every time we go to snap a pic of them, they think that they need to throw up the peace sign! Haha, it seriously cracks me up so much! Hanes must of learned it in school from friends, or maybe he has seen Brod or I do it, but it was killing me, because he was giving the peace sign pretty much every other picture. And then Arrow started to join in, because anything Hanes does, Arrow does. Let's just say that Arrow is Hanes's number one fan in all things!
One note about the loft for the boys, we spotted this kid's sofa on Lulu & Georgia and knew we had to snag it! It was the perfect size and fit for our loft, and has now become their favorite piece of furniture in the house. They can read stories, color, play toys, watch movies, or play x-box all from this little sofa…and Hanes thinks it's so cool to have "his own couch." I linked it below as well as other items (both home decor and their outfits), so be sure and check them out if you want to know specifics on where items are from. Thanks so much for following guys! I hope you all have a fantastic start to the week!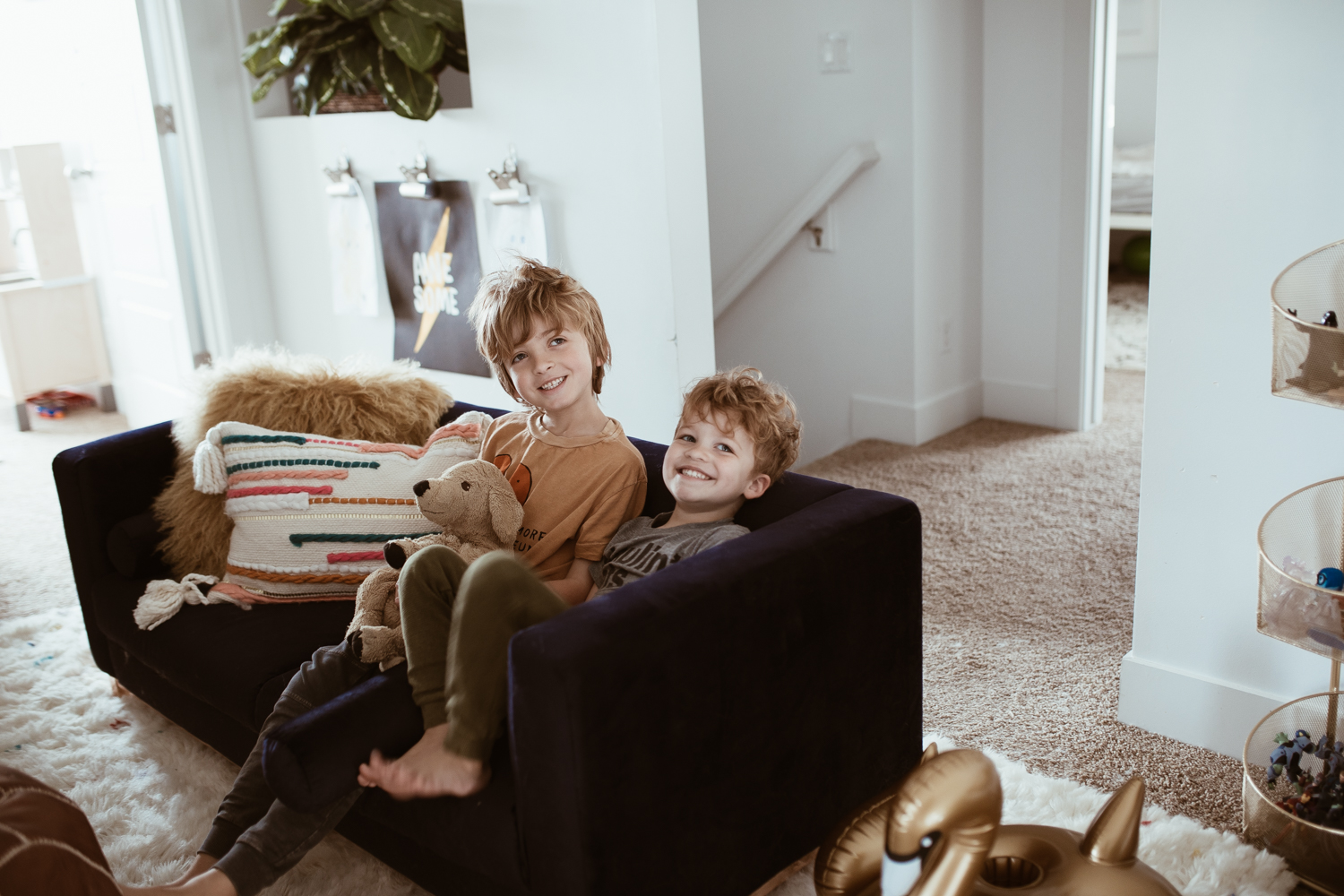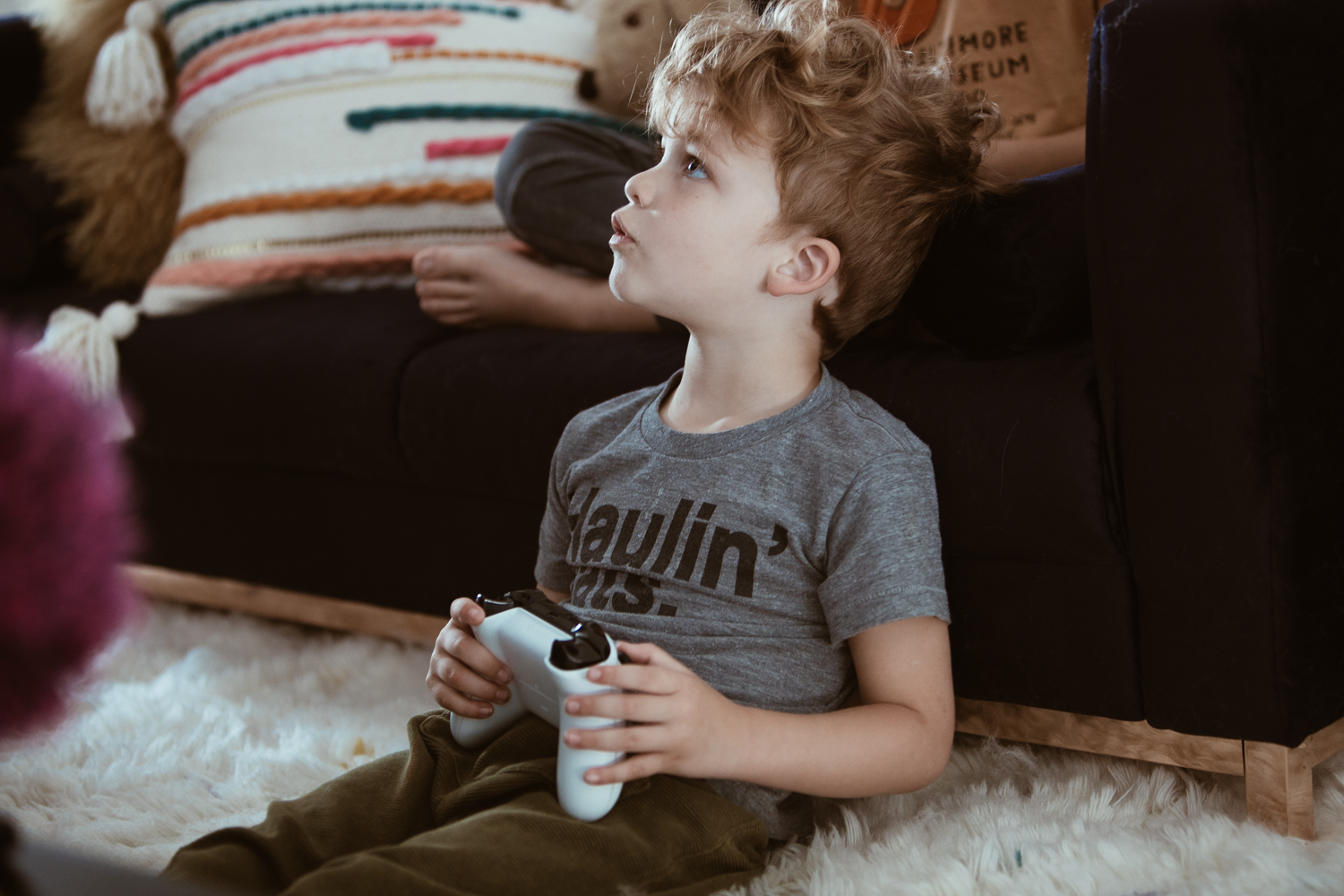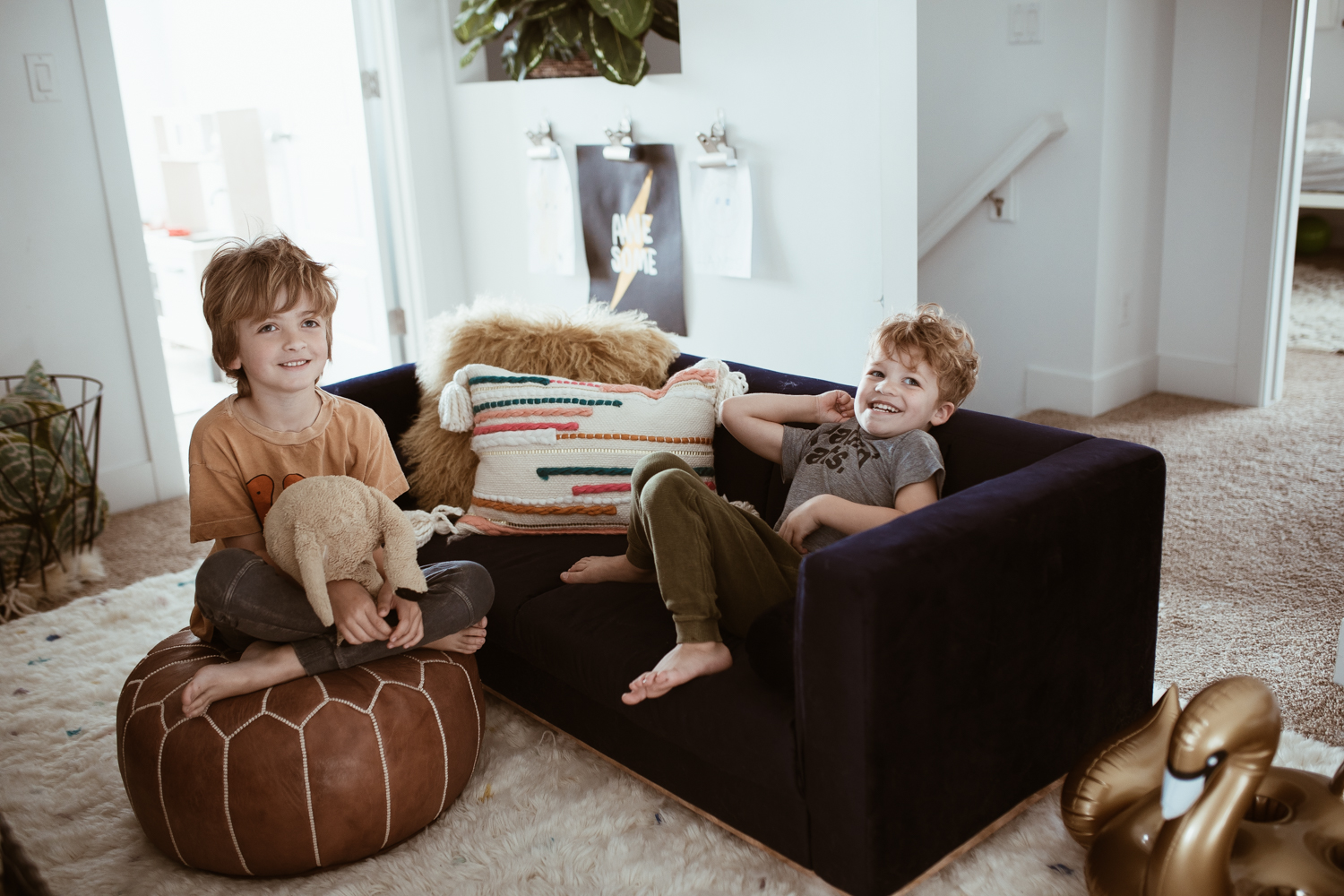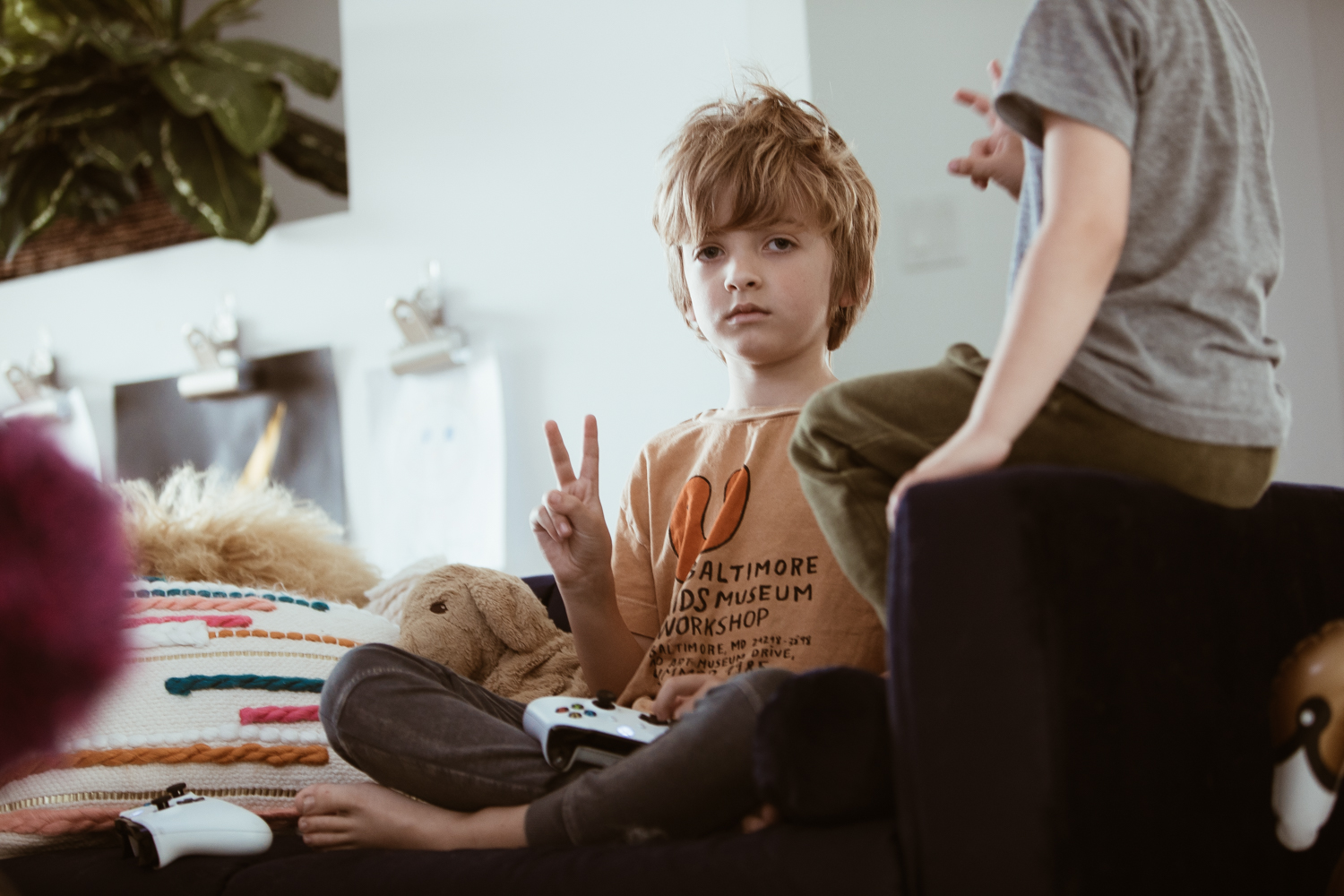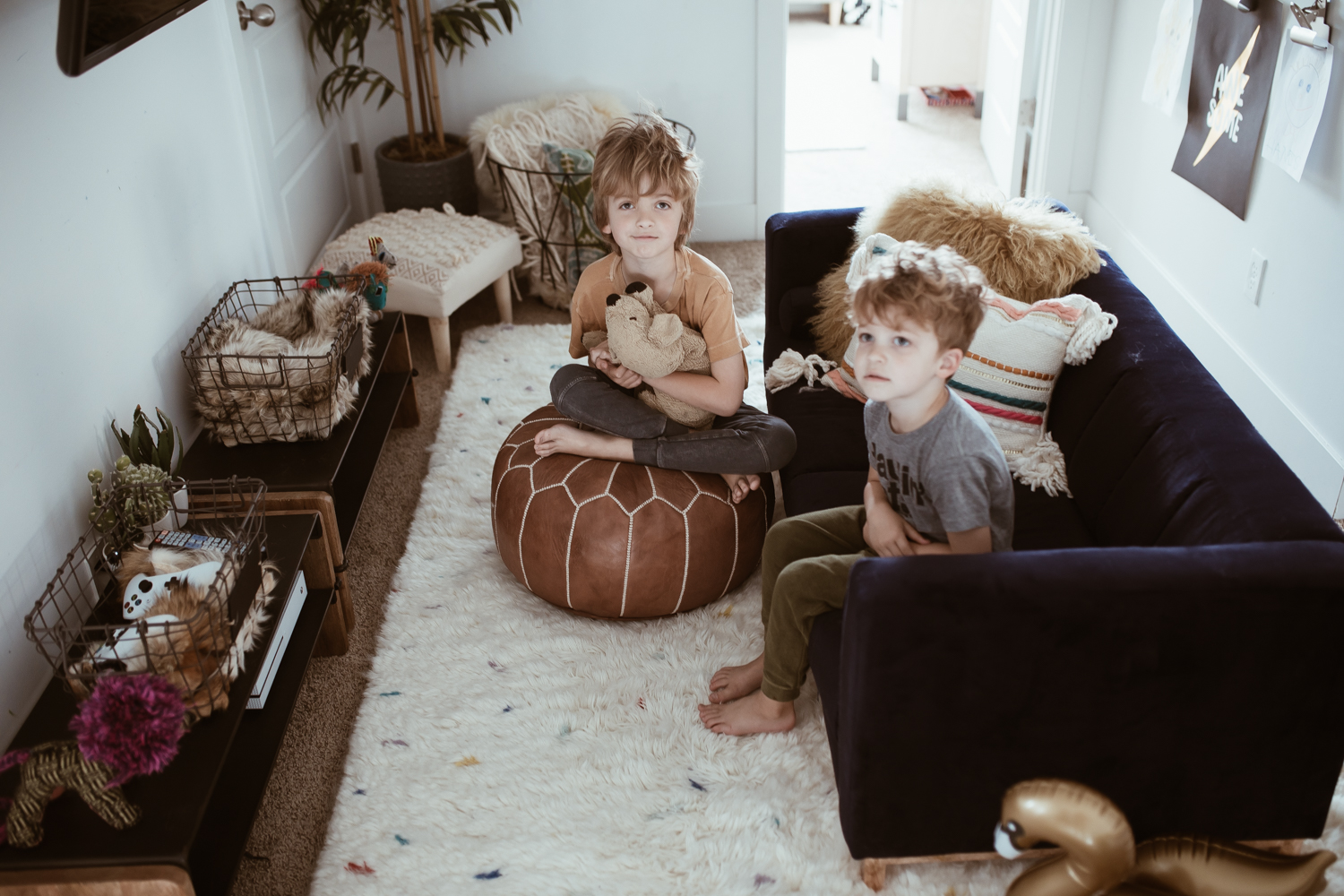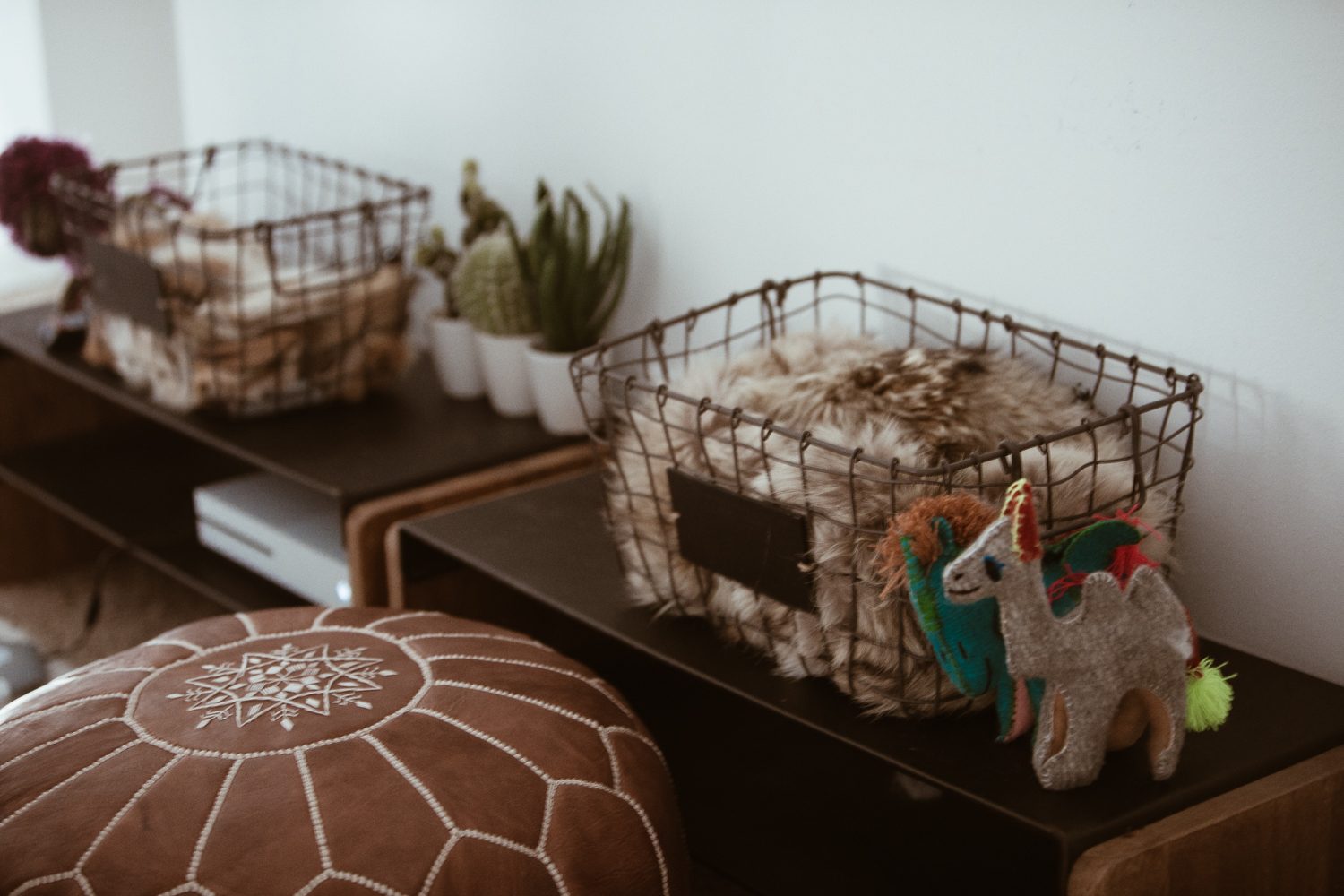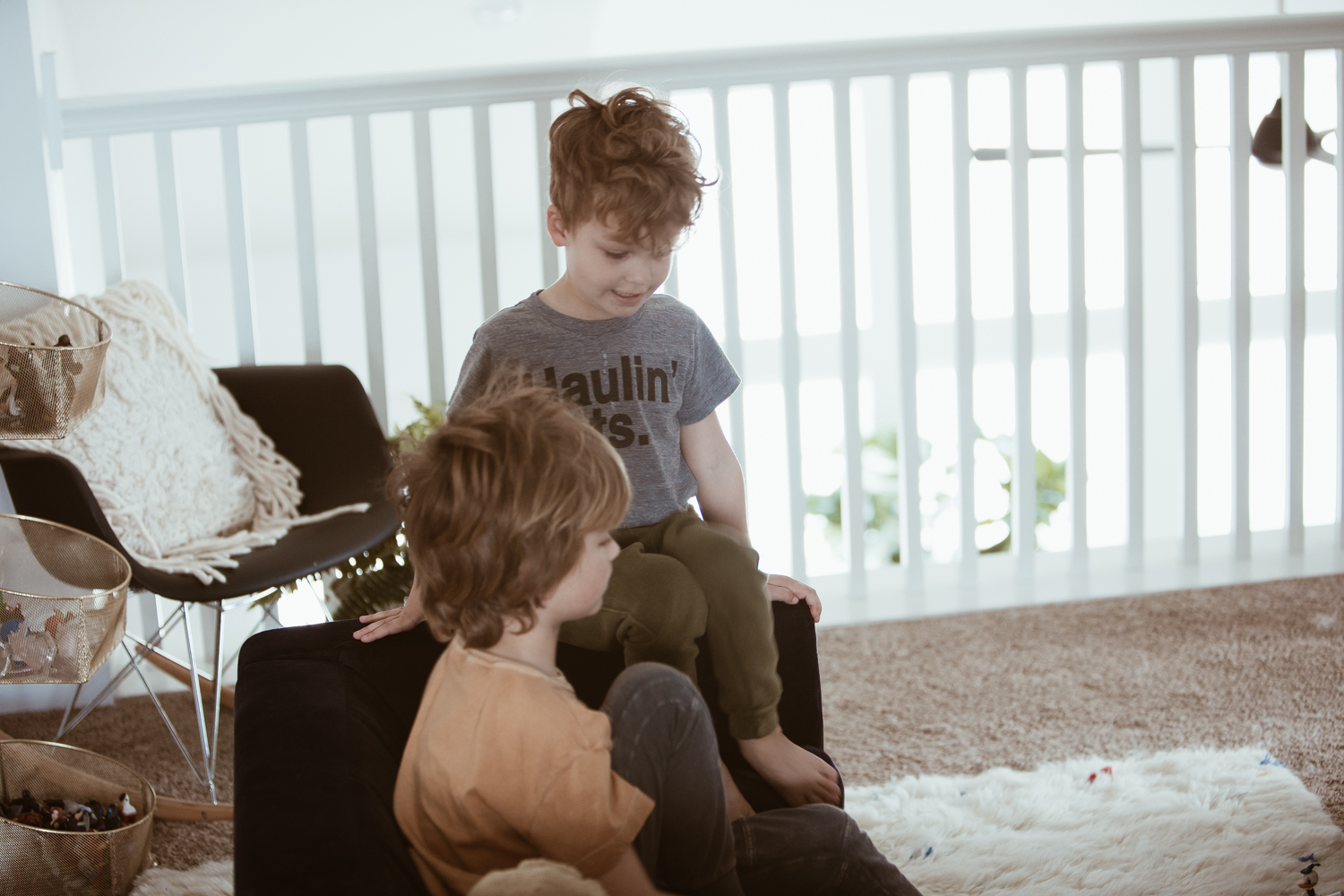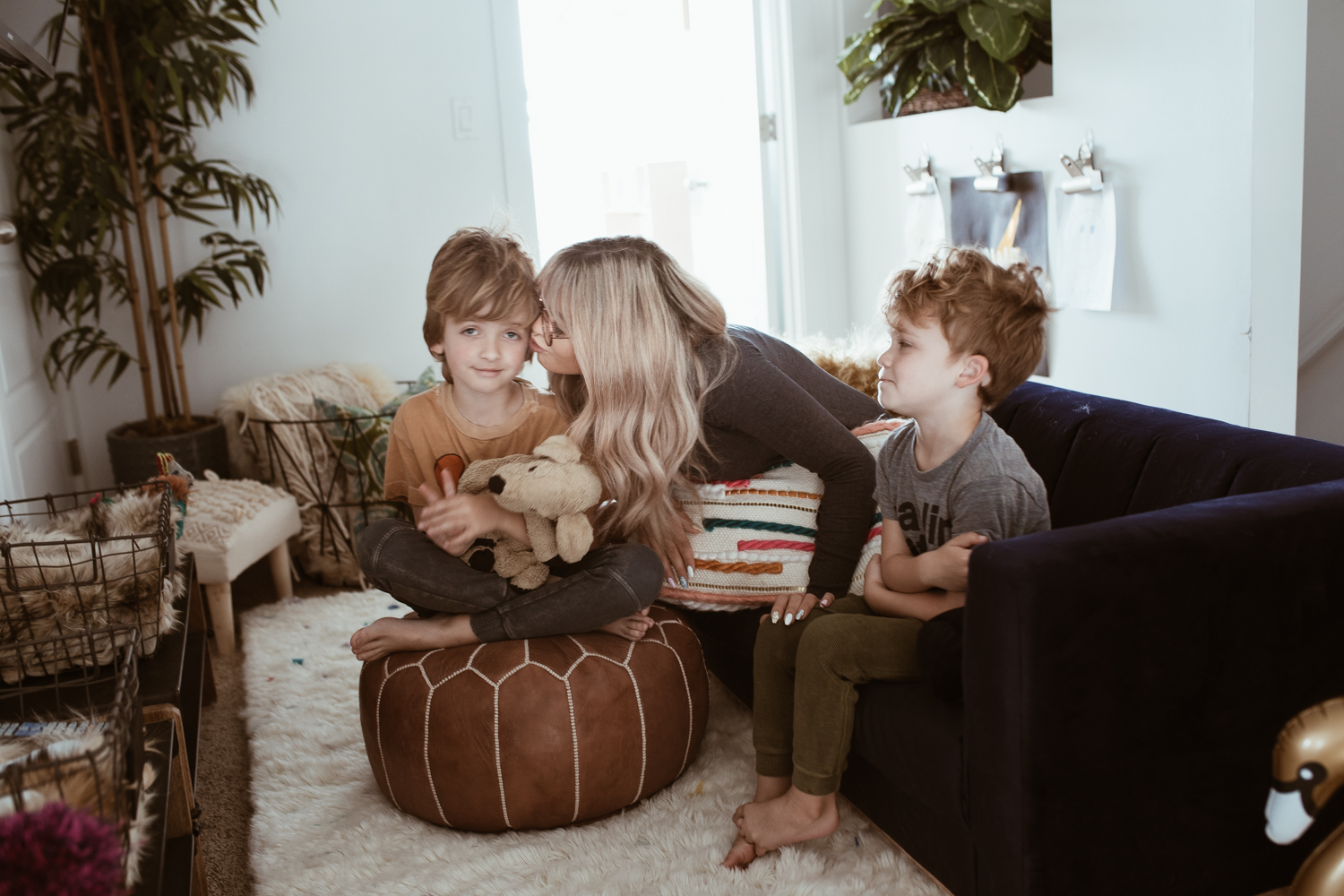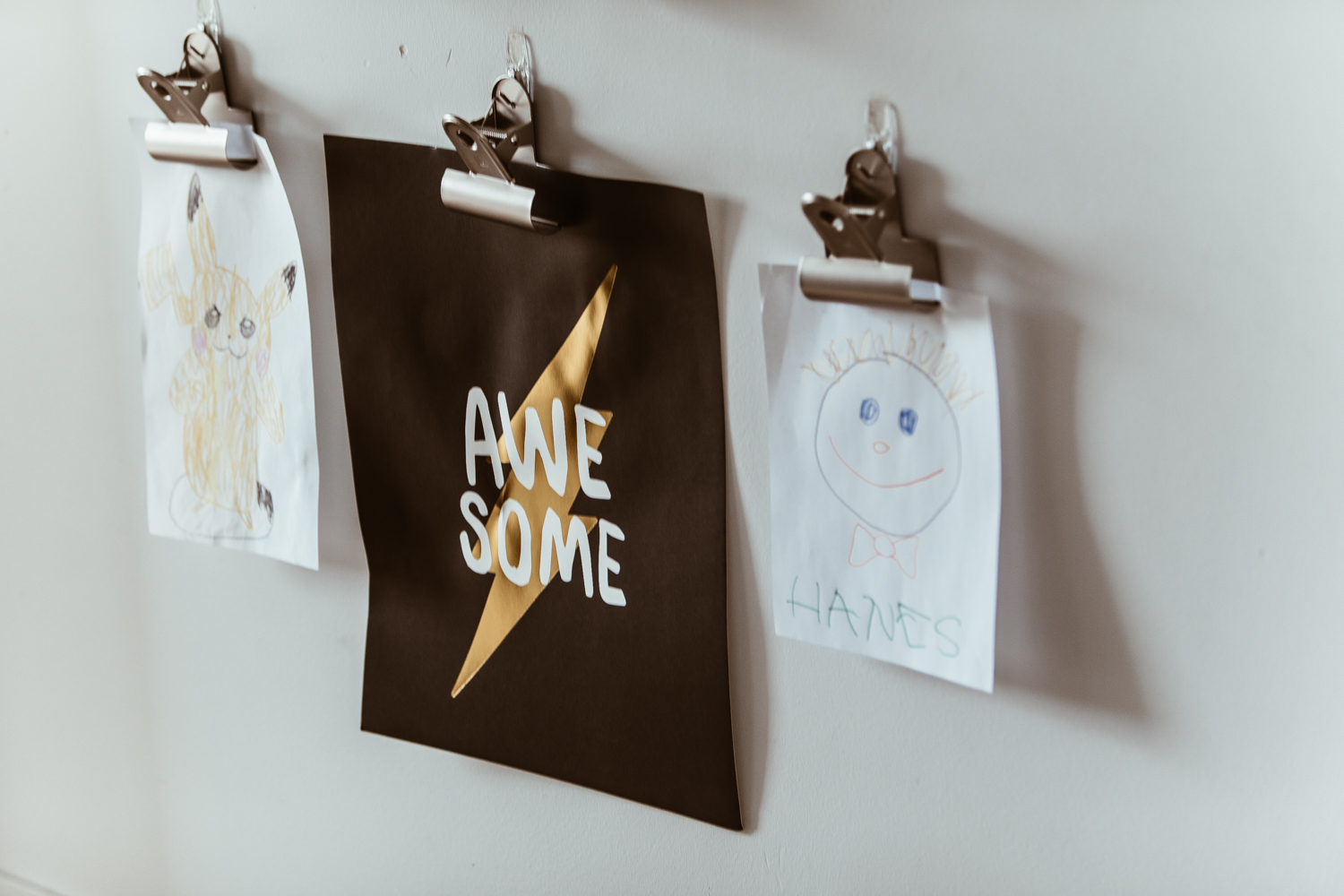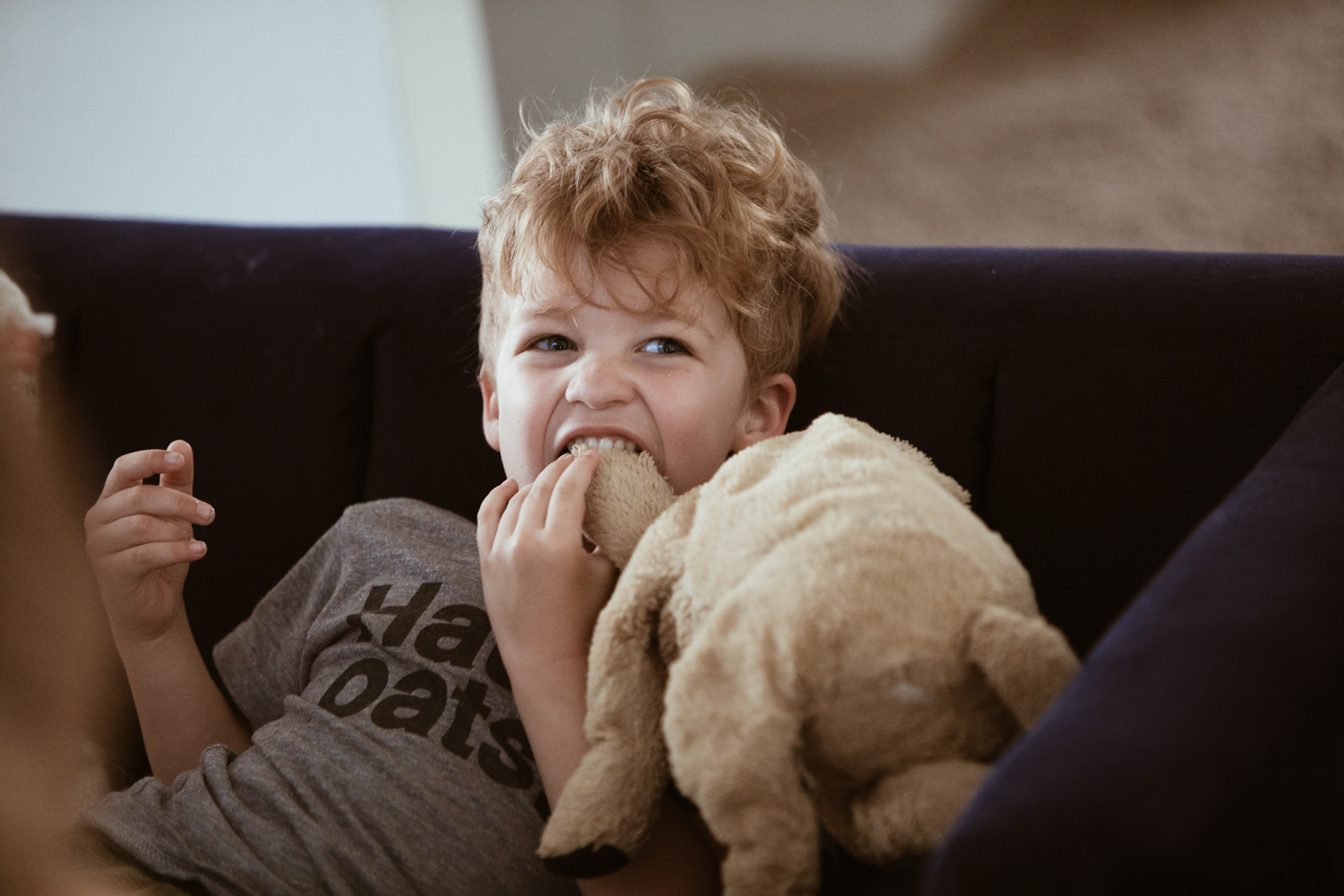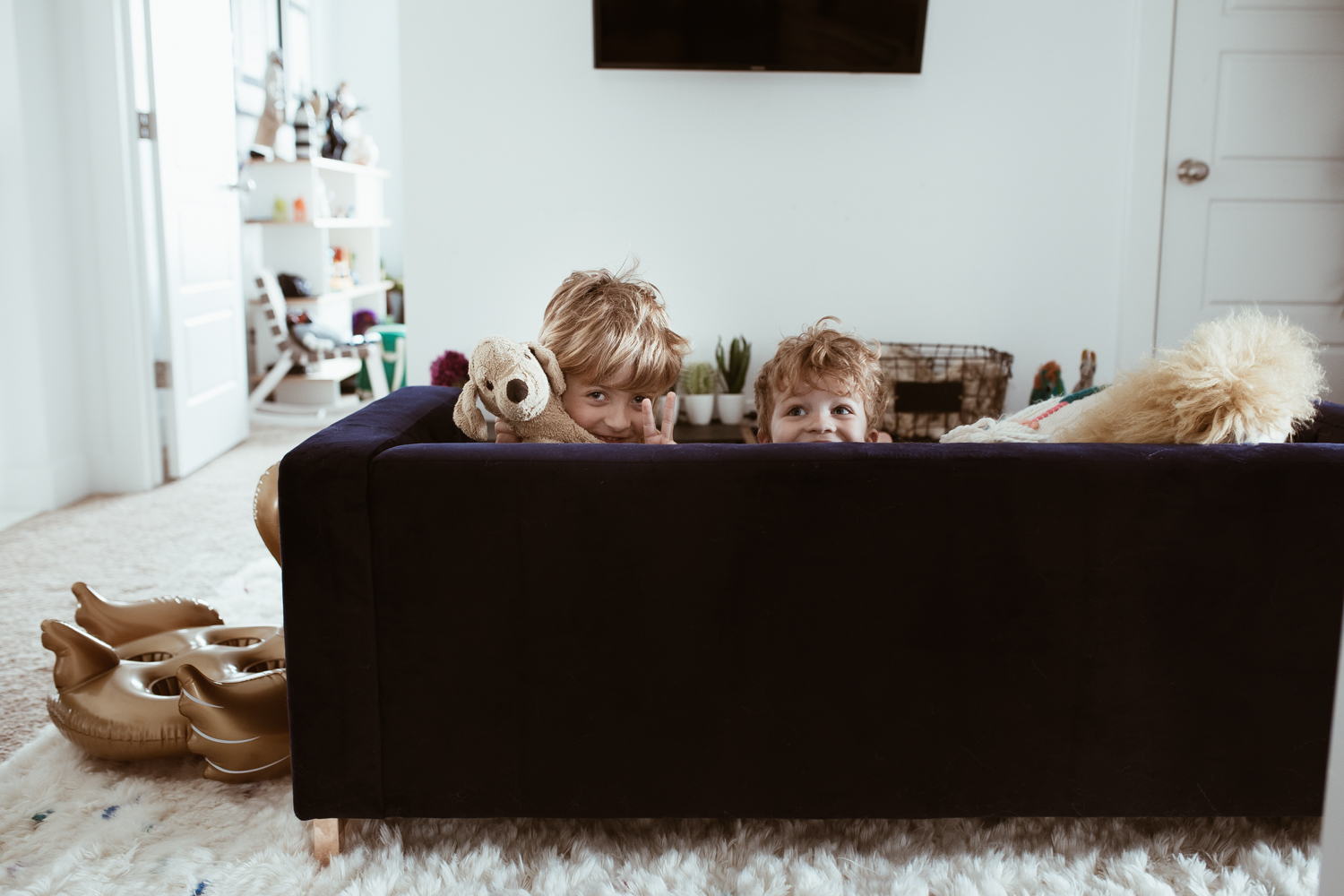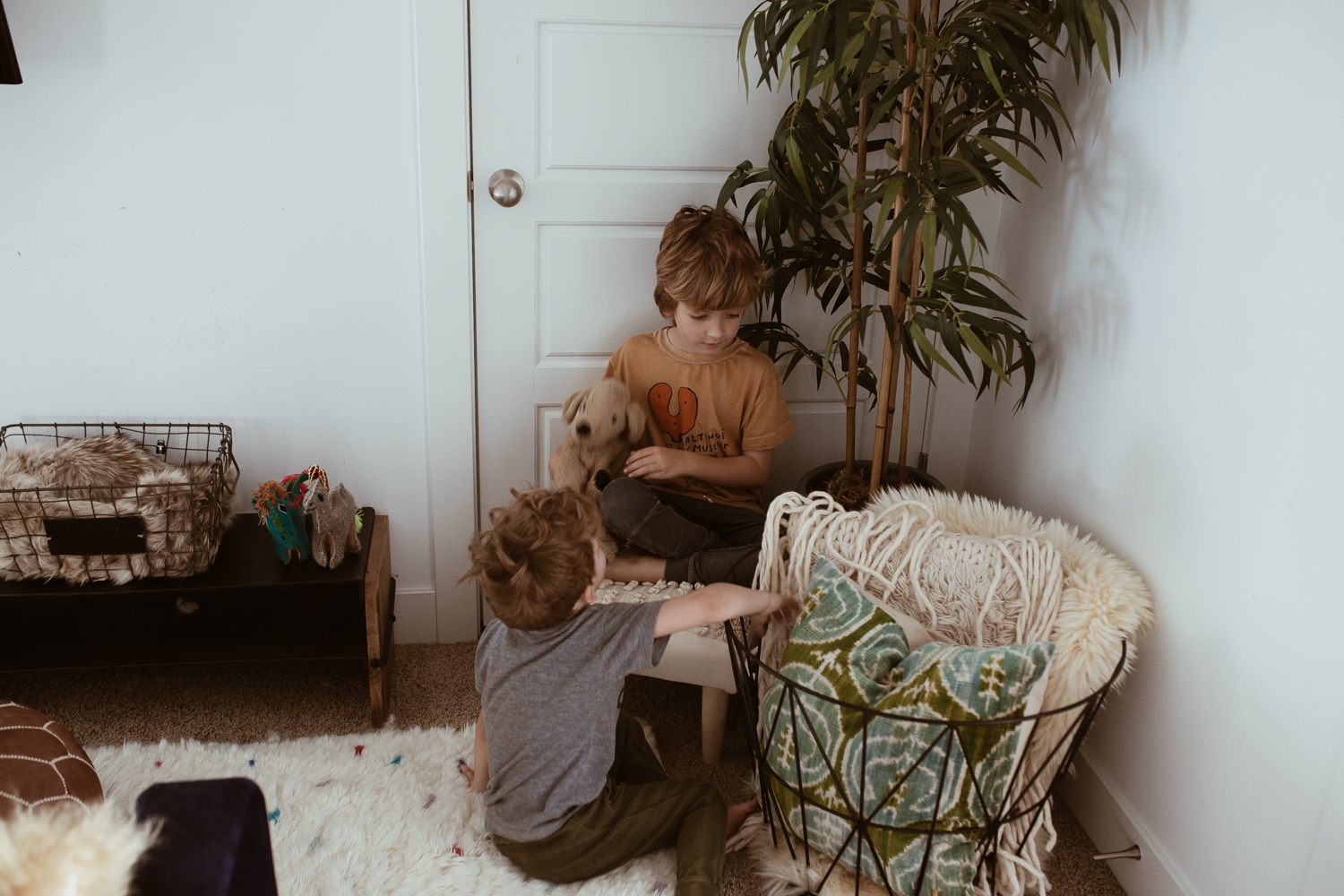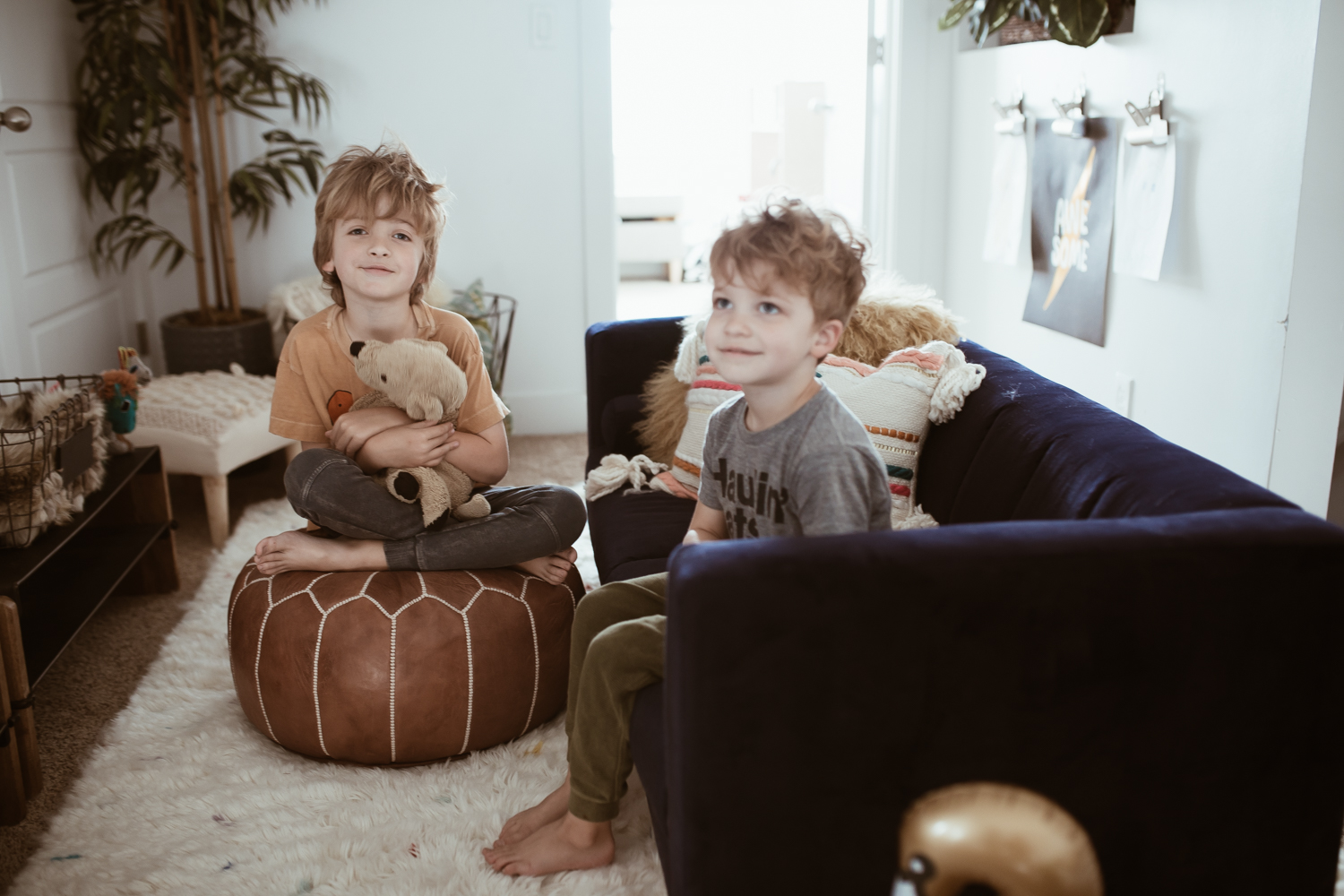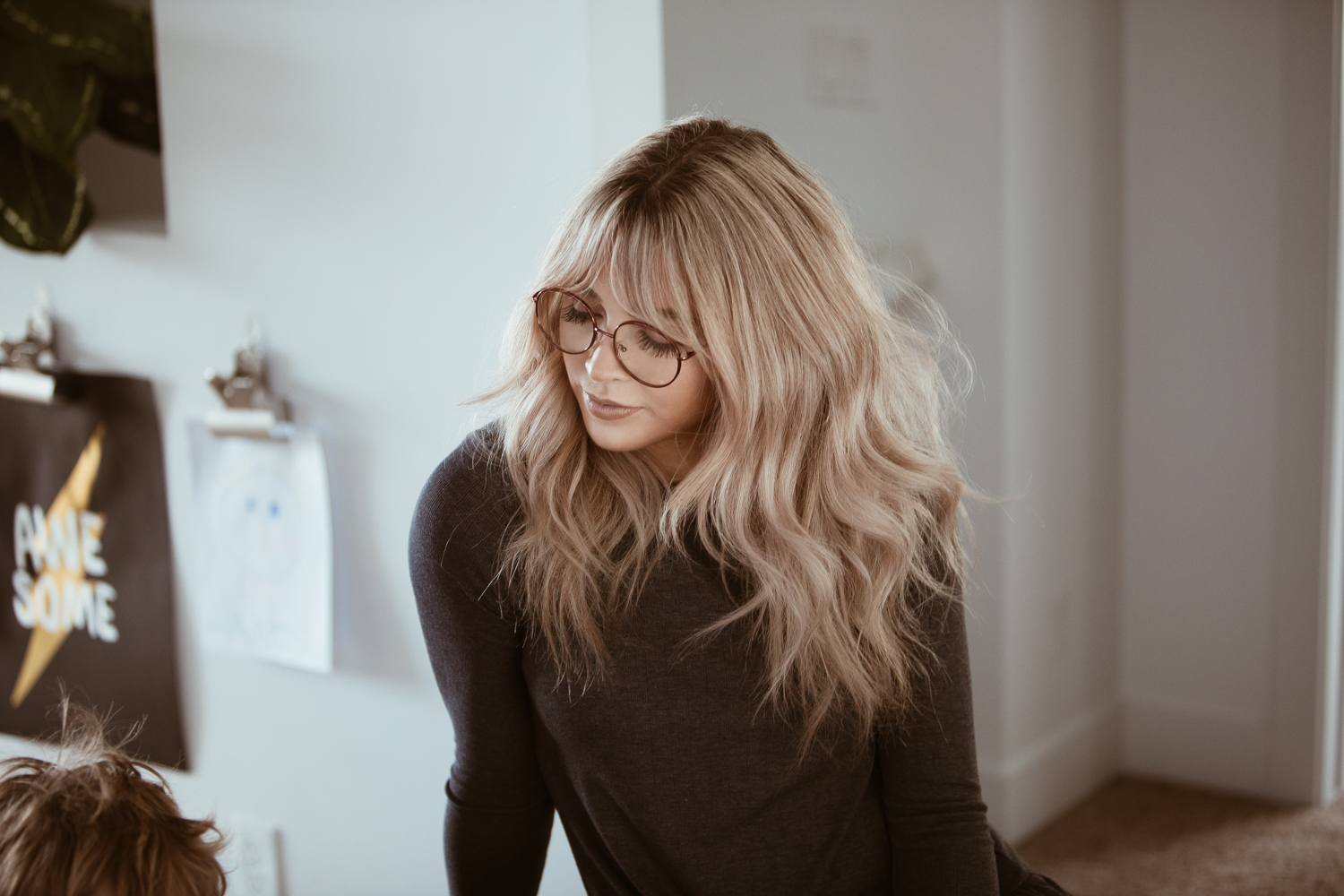 ROOM DETAILS
kids velvet sofa | rug | leather pouf | similar accent stool | metal basket | rocker chair | golden swan | similar crocheted pillows | colorful crocheted pillow | golden fur pillow | clips for art 
 BOYS OUTFIT'S
Hanes' top (probably my favorite brand) | pants | Arrow's top | pants