Hello loves. Good morning and I hope this finds each of you happy and well. So, with Mother's Day coming up here in a couple of weeks, I wanted to talk a bit about taking time to take care of yourself and even glam up a bit, even as a mom of young children. As a mom of 2 little dudes and a baby girl on the way, I know how hectic and at times chaotic life can be. But, taking the time each day to put some "me" time into your routine is so important and helps to keep the sanity scales in balance.
So, to share a bit about more about how to stay glam as a mom, I thought I would share a quick tutorial (step by step) on how I blowout my hair when I have bangs. To do this, I use my go-to hair dryer which is the Conair Infiniti Pro 3Q Compact Dryer with the electronic brushless motor. I love this thing so much, it dries my hair extremely fast for shiny, healthy looking hair. It's brushless motor technology dries my hair faster, but with less damage, which is exactly what I am looking for. As a mom, I don't have all day to blow-dry and style my hair, but I want to make sure I am taking care of my hair, and doing all I can to keep it healthy and strong. Below I have included a step by step tutorial on how I blowout my bangs and create that "swoop bang look." I hope you enjoy it and remember this Mother's day to take some glam time for yourself!
*Thank you Conair and Rewardstyle for sponsoring this post.
Step 1: Make sure you are using a good towel that won't frizz your hair. I keep my hair in the towel while I do my makeup.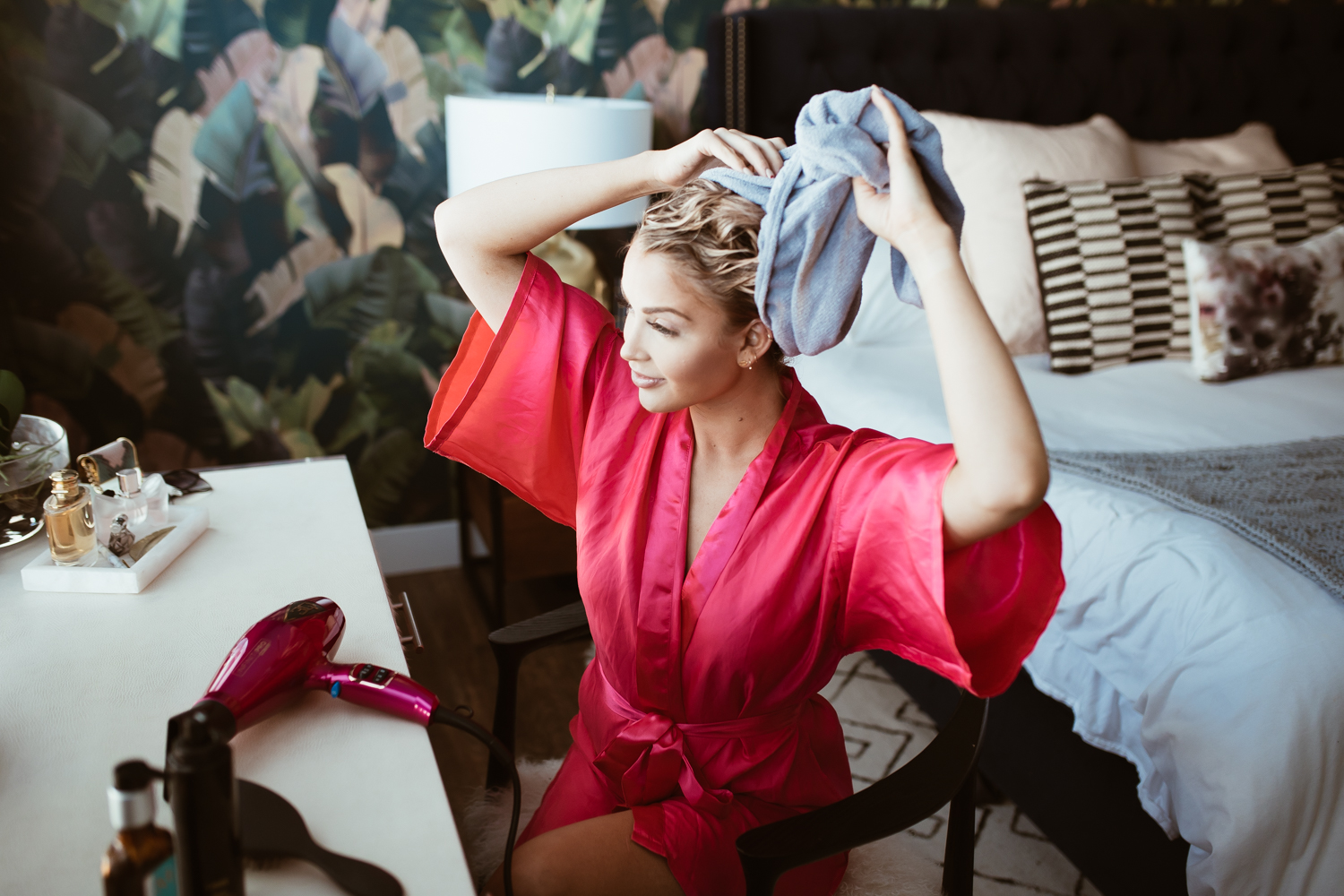 Step 2: Evenly apply an oil in your hair before brushing or doing anything else. Go here for the oil I'm using.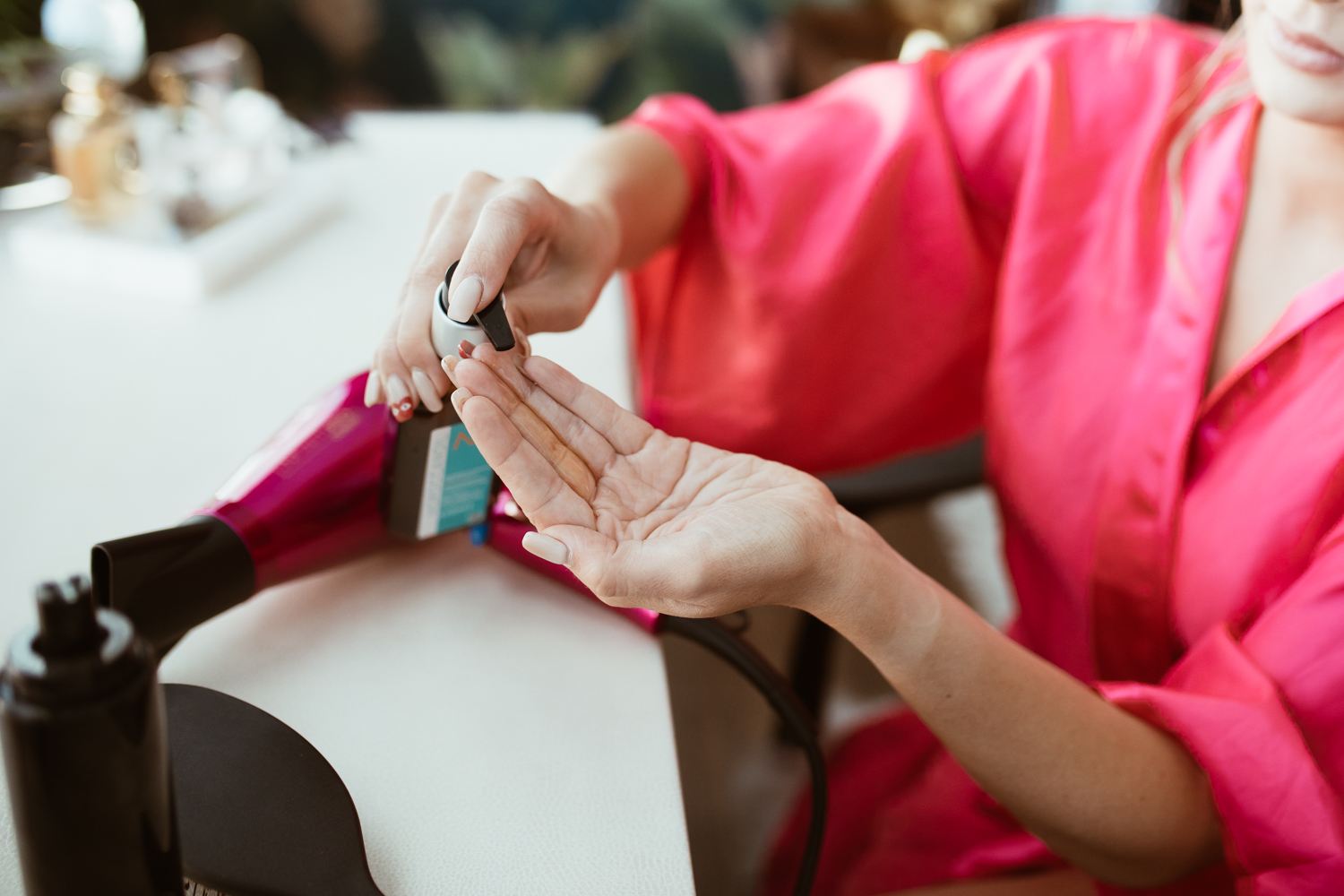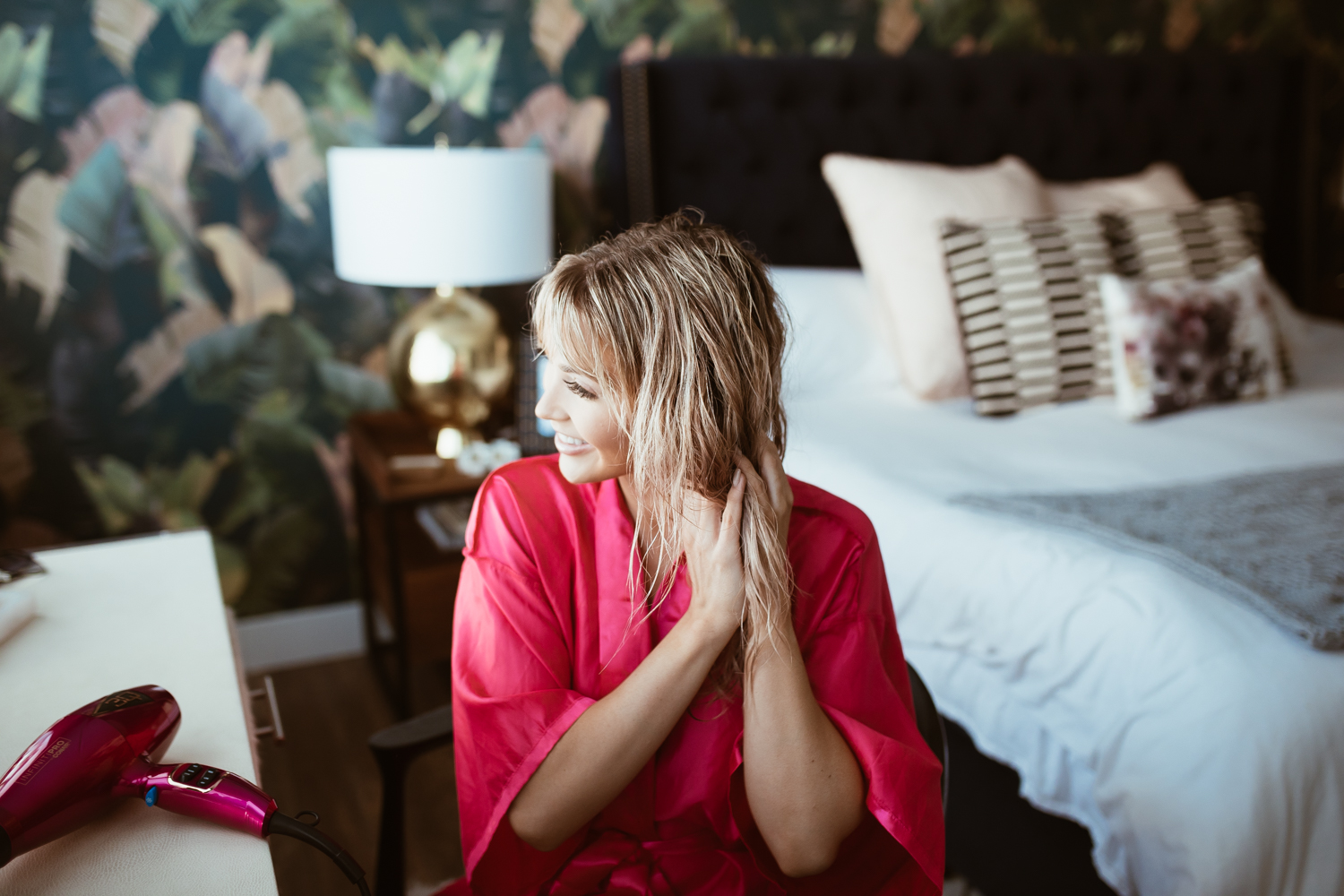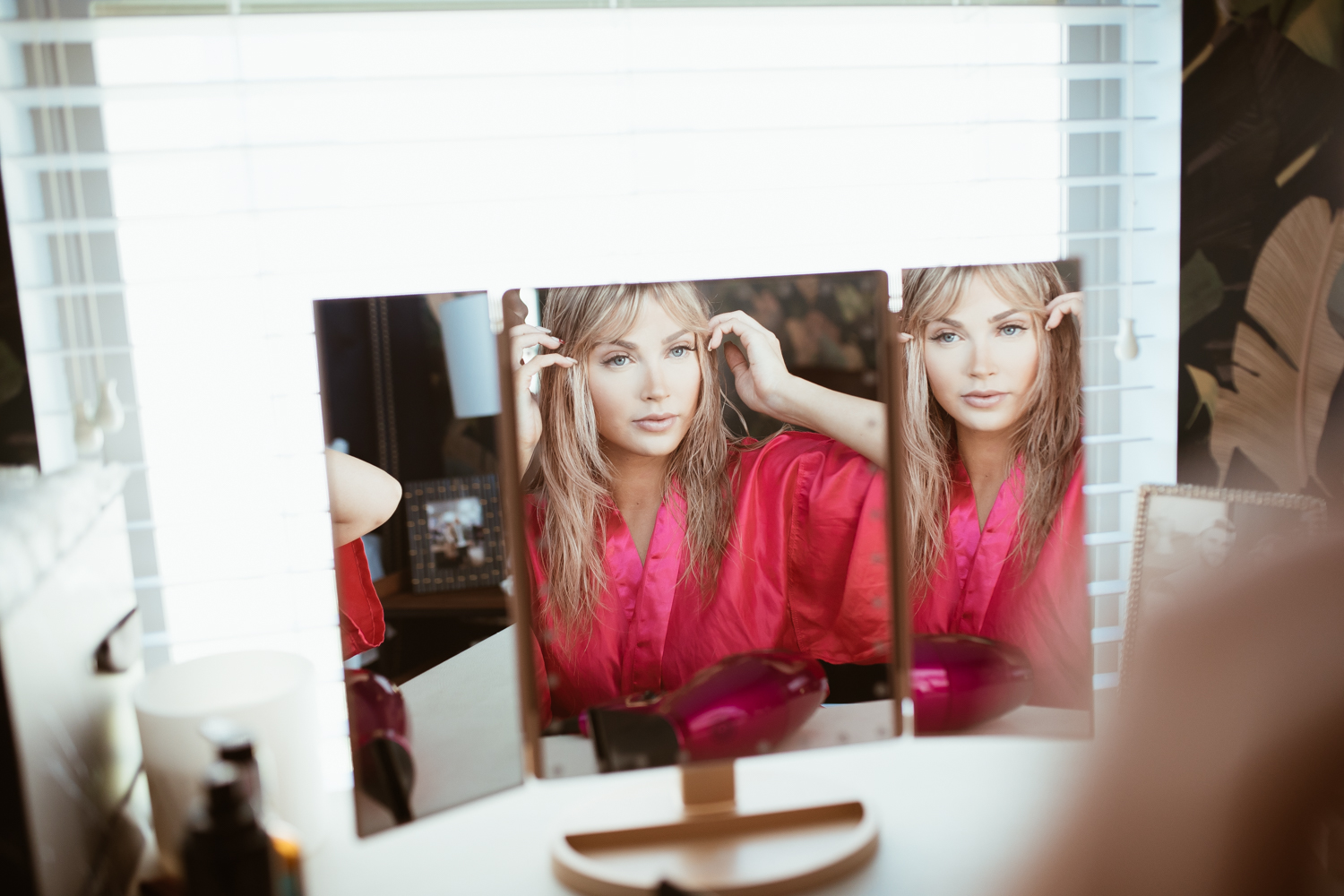 Step 3: Spray some heat protectant spray in your hair. Go here for the product I'm using.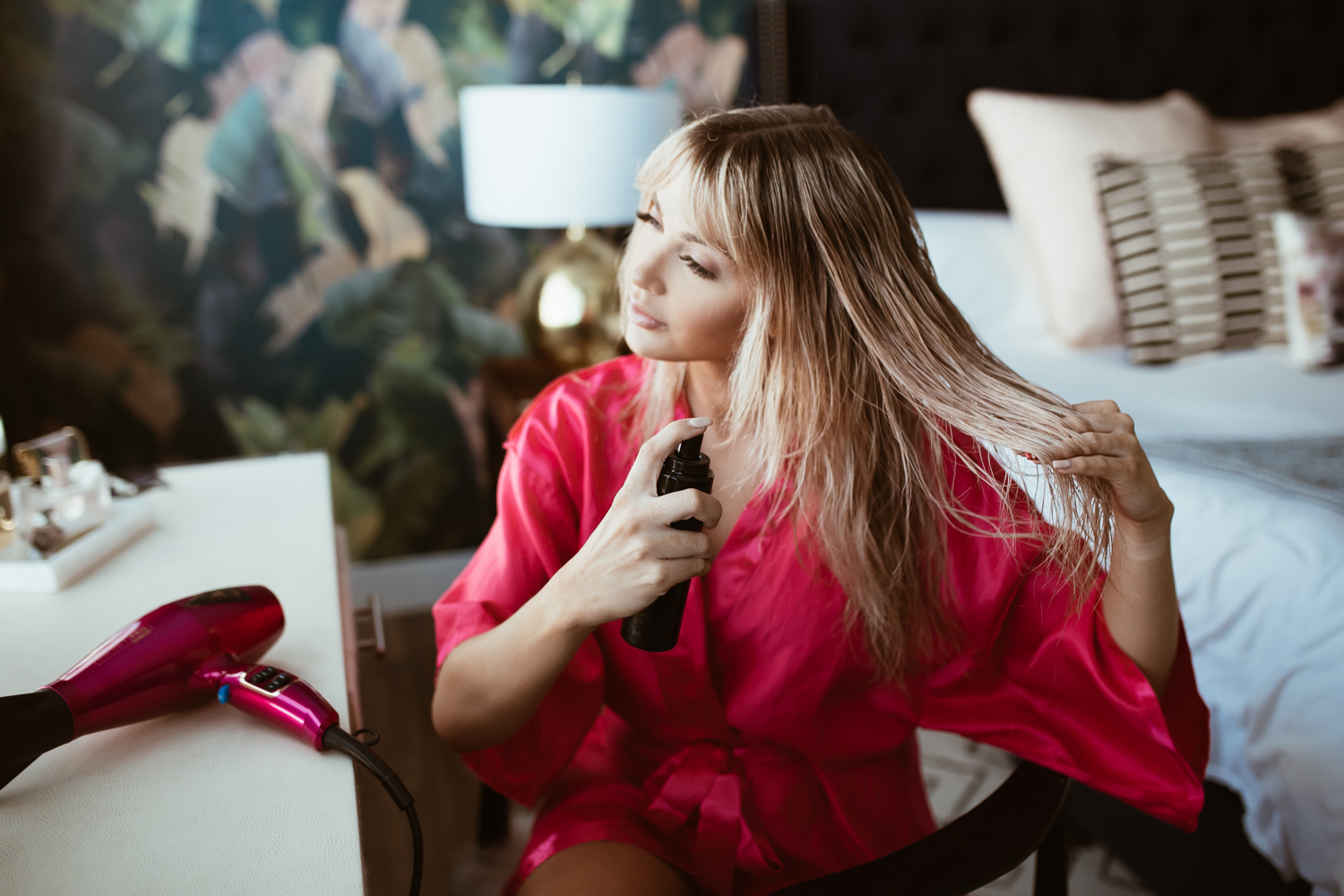 Step 4: Make sure you begin by blow drying all your bangs forward. This is the trick to have that good swoop in your bangs.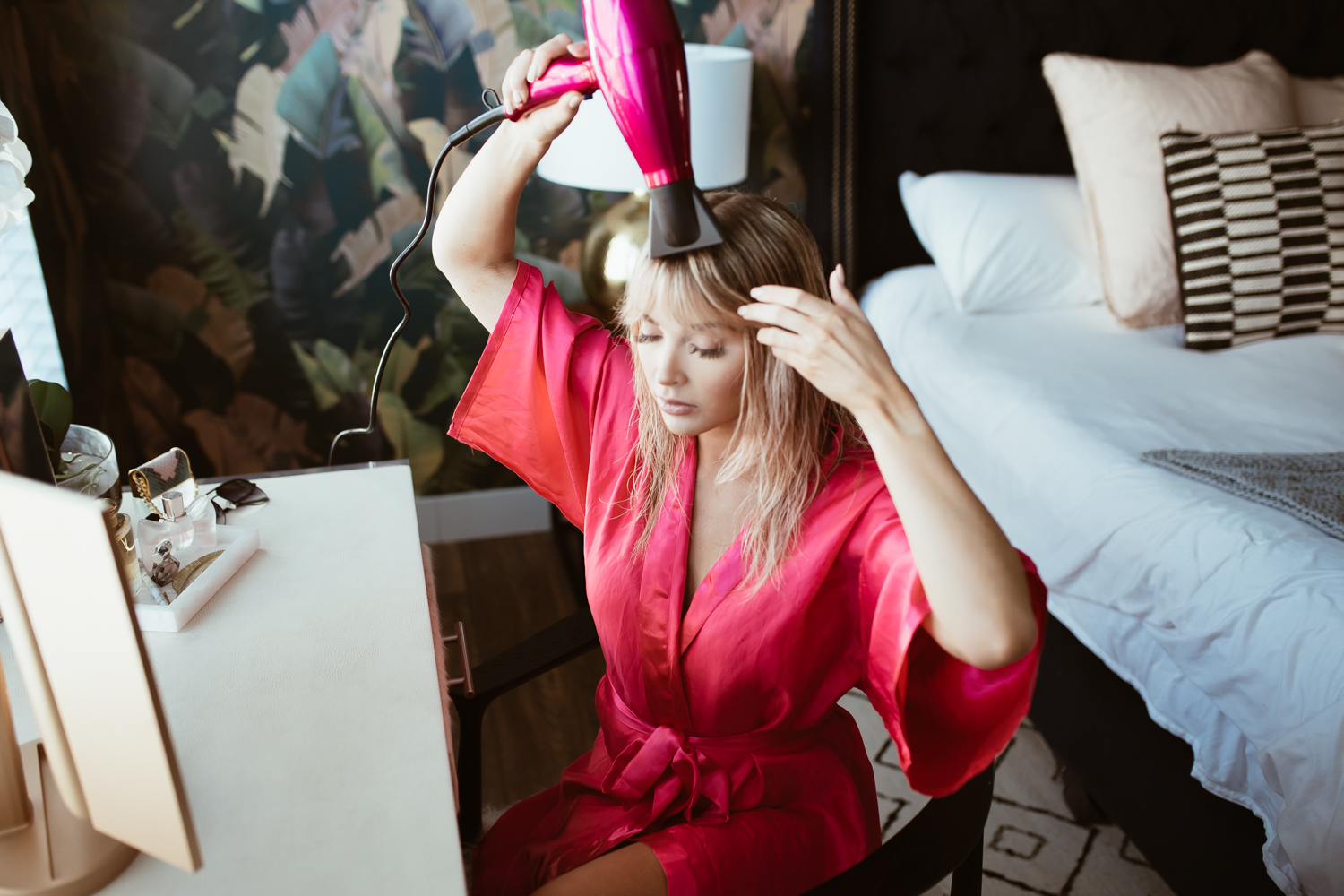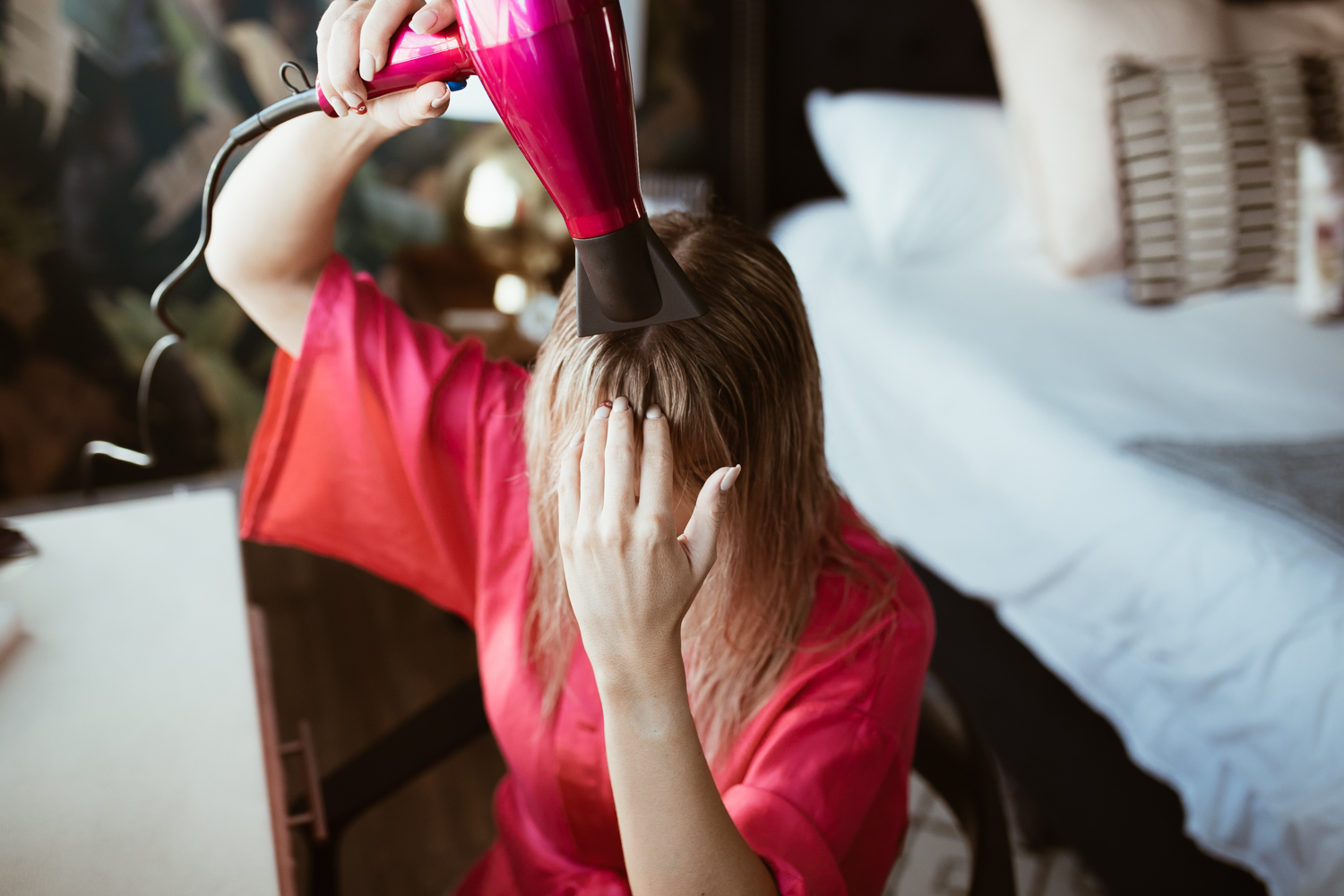 Step 5: I part my hair in half to make it quicker. I have pretty thick hair so this make it easier.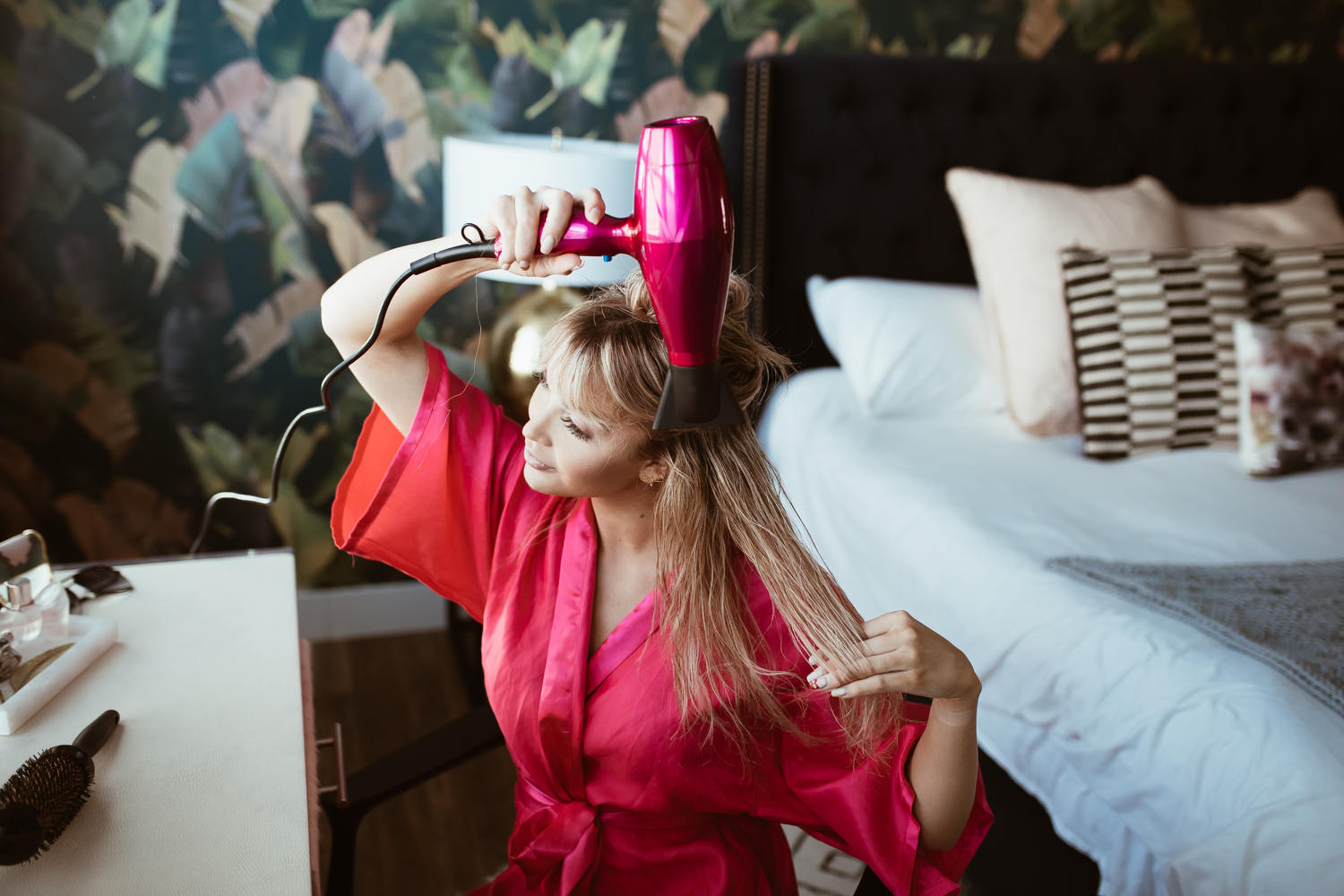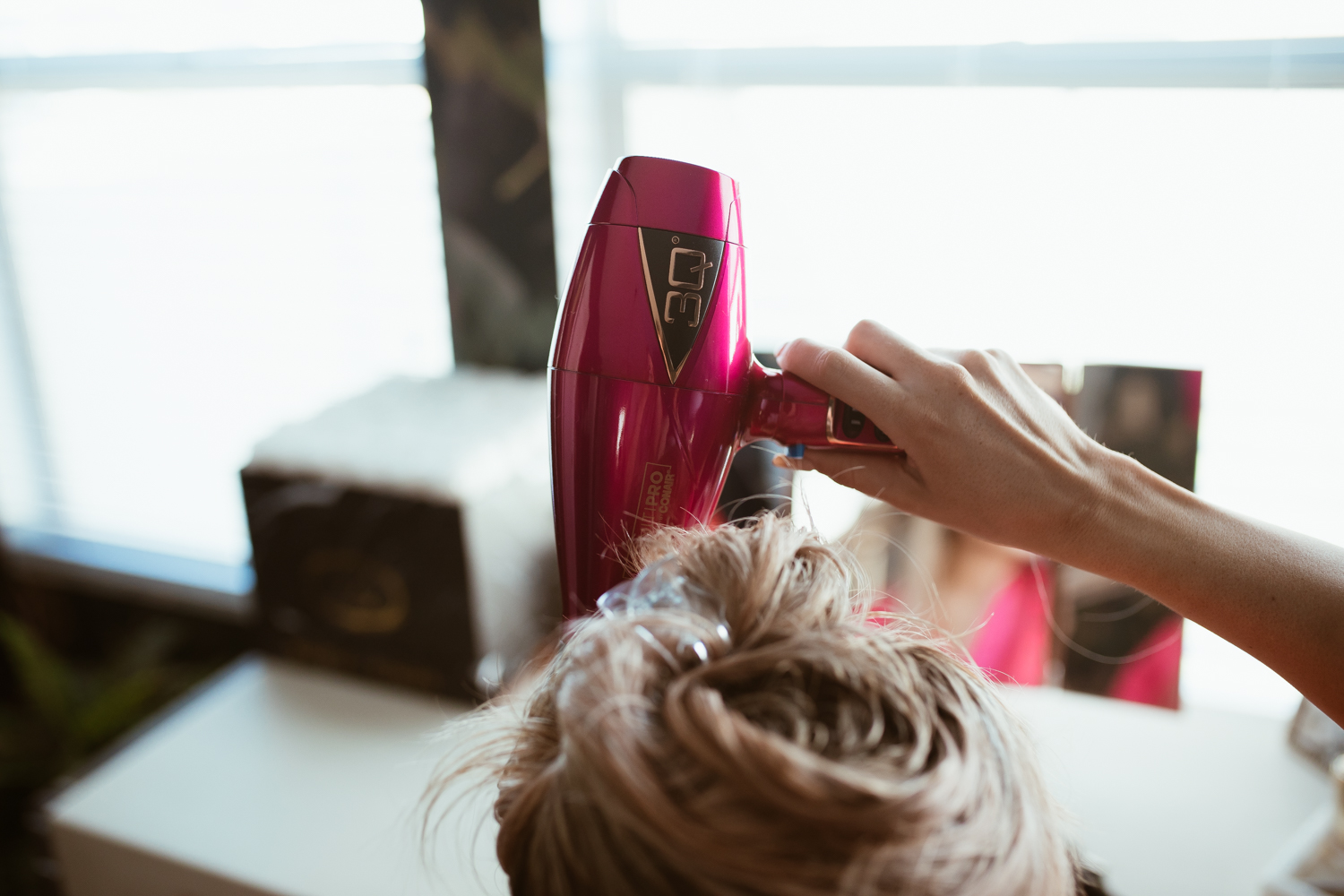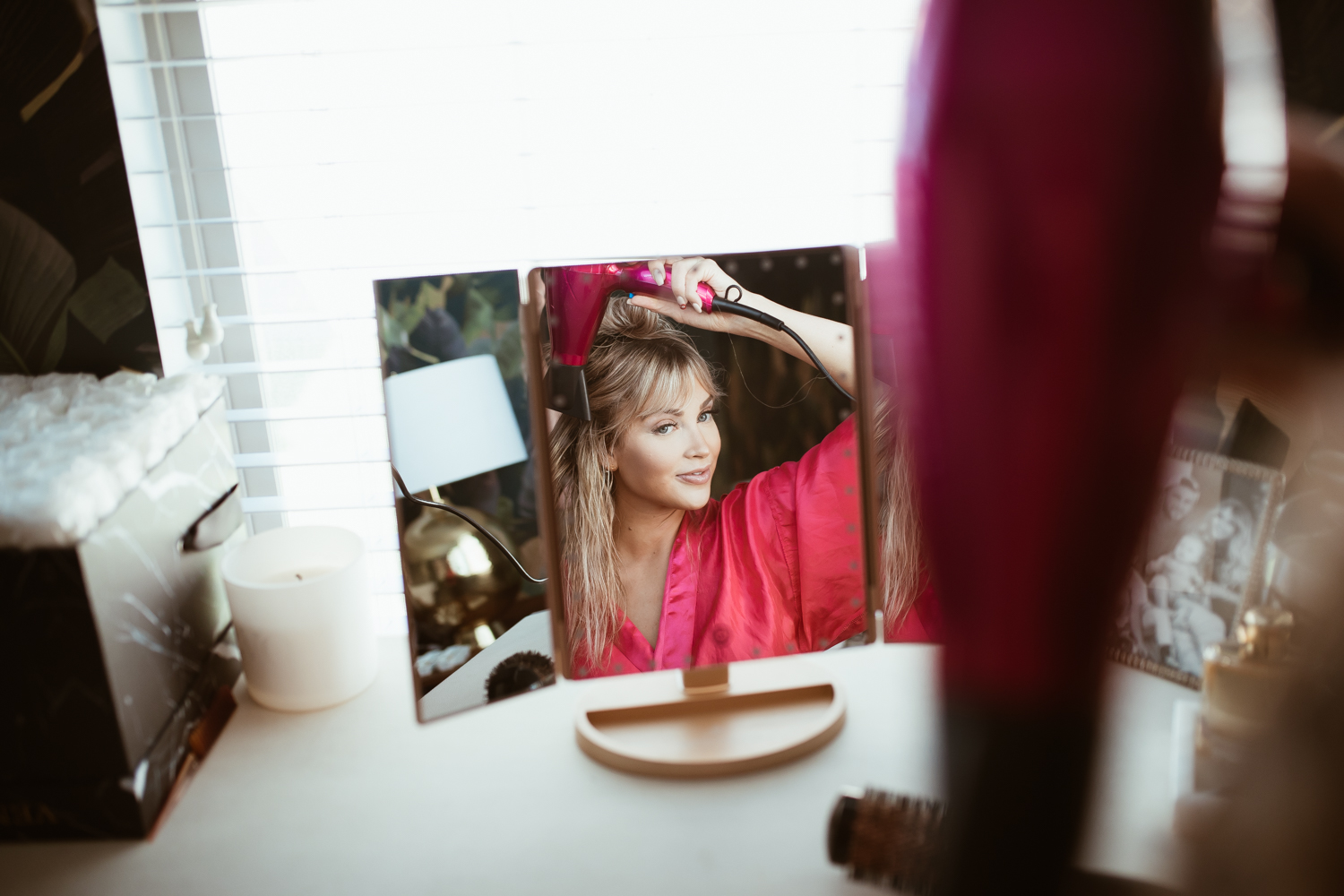 Step 6: I like to round brush so I don't have to use heat after I'm finished drying. It also gives your hair a ton of body and makes the blow dry last longer.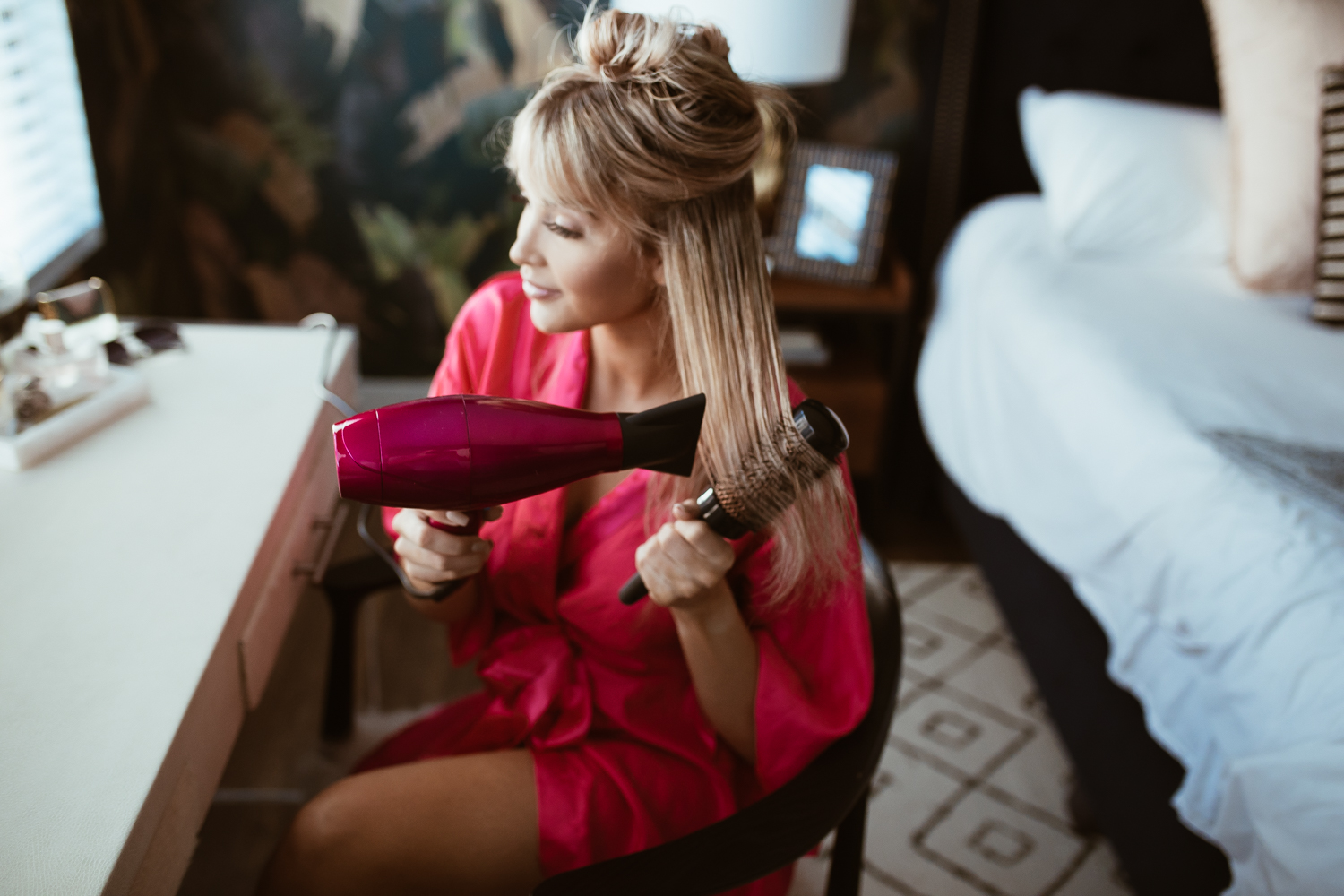 Step 7: And again, pull those bangs forward! Even if you don't have bangs you can do your front pieces this way and it will give them that nice swoop!