Aloha!!
Ok, don't be surprised if you see a bunch of content and posts from our time in Maui coming in the next few weeks because we cannot get enough of that island. Seriously, Brod and I talk all the time that if, hypothetically we were ever to move somewhere for a period of time, like 1-2 years, how could we not choose Hawaii! Let's just say that Maui and Oahu have a special place in the VB's hearts!!
I think part of our love for the island life is the way that our boys have taken to it. Hanes and Arrow are the definition of beach bum-surfer dude-chill by the beach and pool and eat good grub-island explorer adventurer dudes! Ok so that was probably the worst run-on grammar description of our boys, but seriously they would swim in the ocean and play in the sand on the beach, and hike around looking for animals and rocks, and kick it by the pool all day, everyday if we would let them. They love Hawaii, and in particular, they love Maui. We are now all in that jet-lagged zombie phase after returning home on the red-eye last night, I am literally falling asleep as I type this, but stay tuned as I will be sharing many of the beach looks both the kiddos and I wore while in Maui this time, and I will also be sharing details on our highs and lows from the trip, our favorite eating spots and beaches, and anything else that comes to mind as I reflect on our wonderful trip. Ok, going night, night now. Love you all!!
Oh ya, how about this bag tho?!!! Linked it and both my look and the boys' looks below.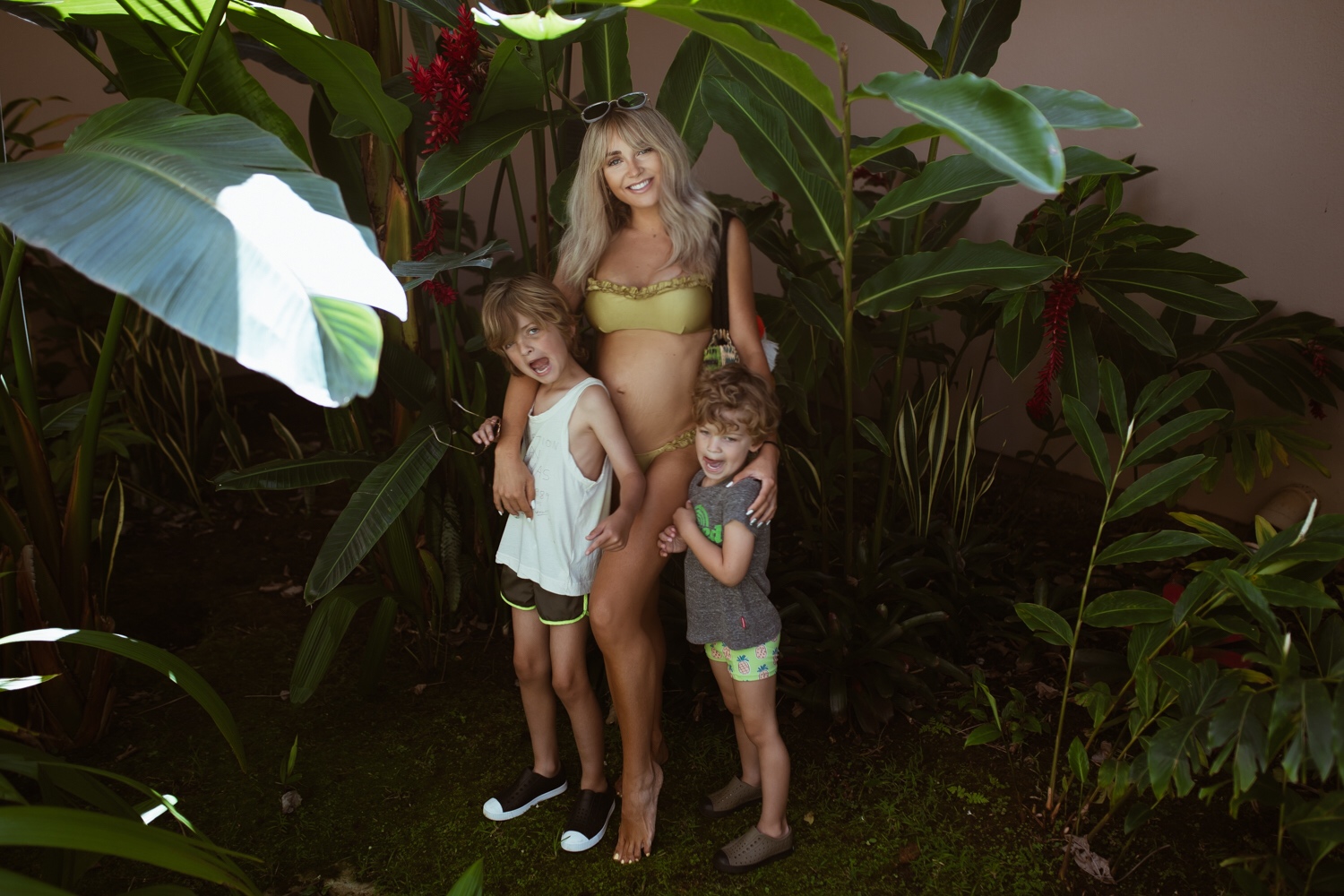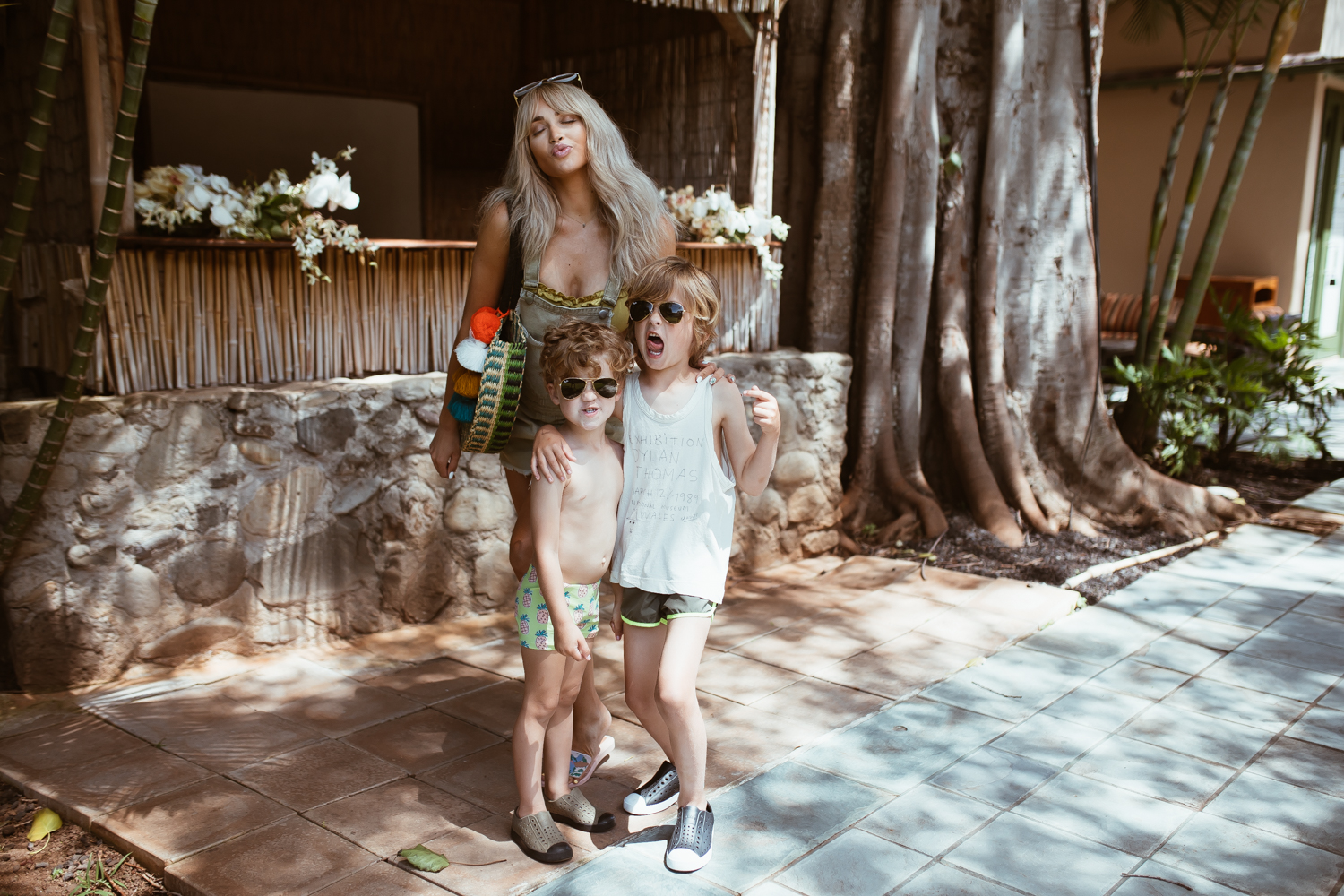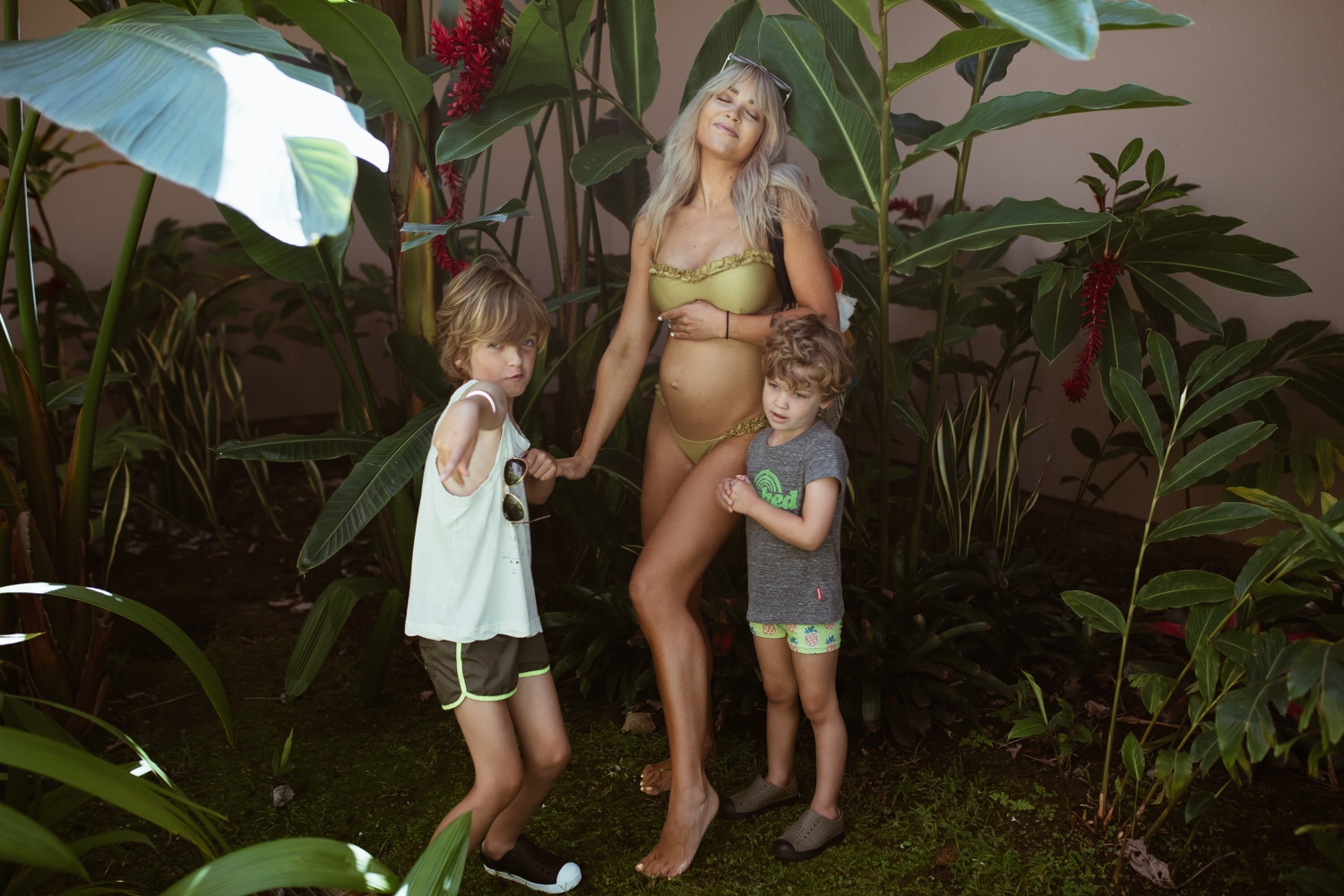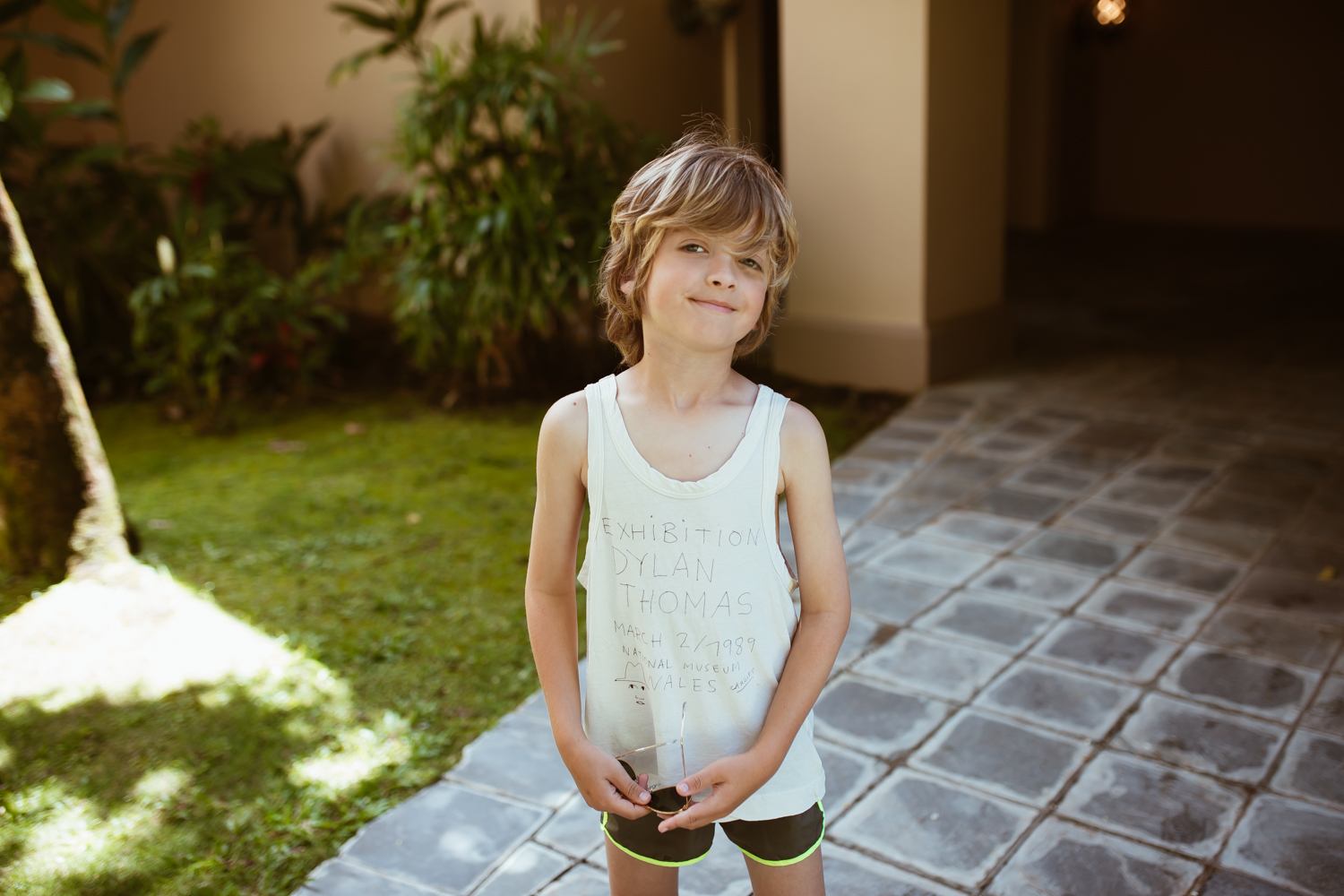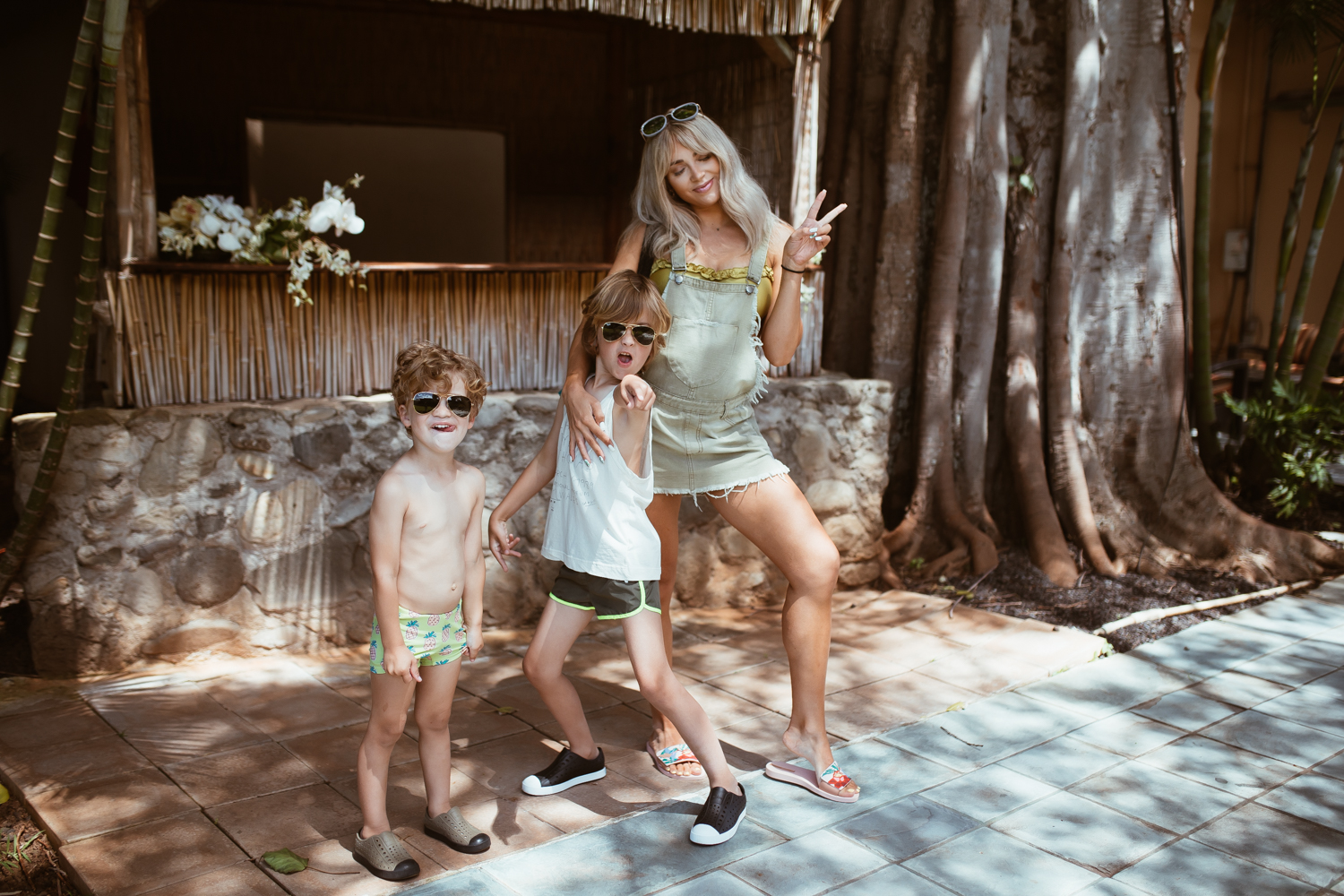 swimsuit top | swimsuit bottom | overall dress | sandals | sunnies | handbag and pom
boys shoes | Hanes tank | boys sunnies | similar boys shorts here and here |