Hey loves! Happy Thursday from here in baby bump land haha! Seriously though, this lil girl is growing like crazy inside my tummy and my bump is getting out of control. Lucky for me, there are leggings like these from Sweaty Betty that keep my bump and bum in place and do so in a comfy way! They are called the "bum sculpting leggings" and I am not kidding when I say, they really do sculpt your bum in an amazing way. Working out is becoming harder and harder as I get further and further along in this pregnancy, but you know what…I am loving and enjoying this journey and this body of mine. Carrying a baby is one of those experiences in life that you can never really fully understand until you are doing it. It is magical and exhausting and hard and amazing all at the same time and an experience that I am doing my very best to soak in and enjoy in every way I can. As far as workouts go, I have obviously slowed the pace and intensity down in a big way, but I have stayed consistent in making an effort to do something active each day. My workouts are different than pre-pregnancy but I still enjoy them and love my time getting my sweat on whether at the gym or working out from home. The key has been listening to my body and resting when I know I need to. Alright, enough workout chat for now…two things for you in parting for the day:
Have a wonderful day!
Go check out Sweaty Betty if you haven't already!!
Love you all!!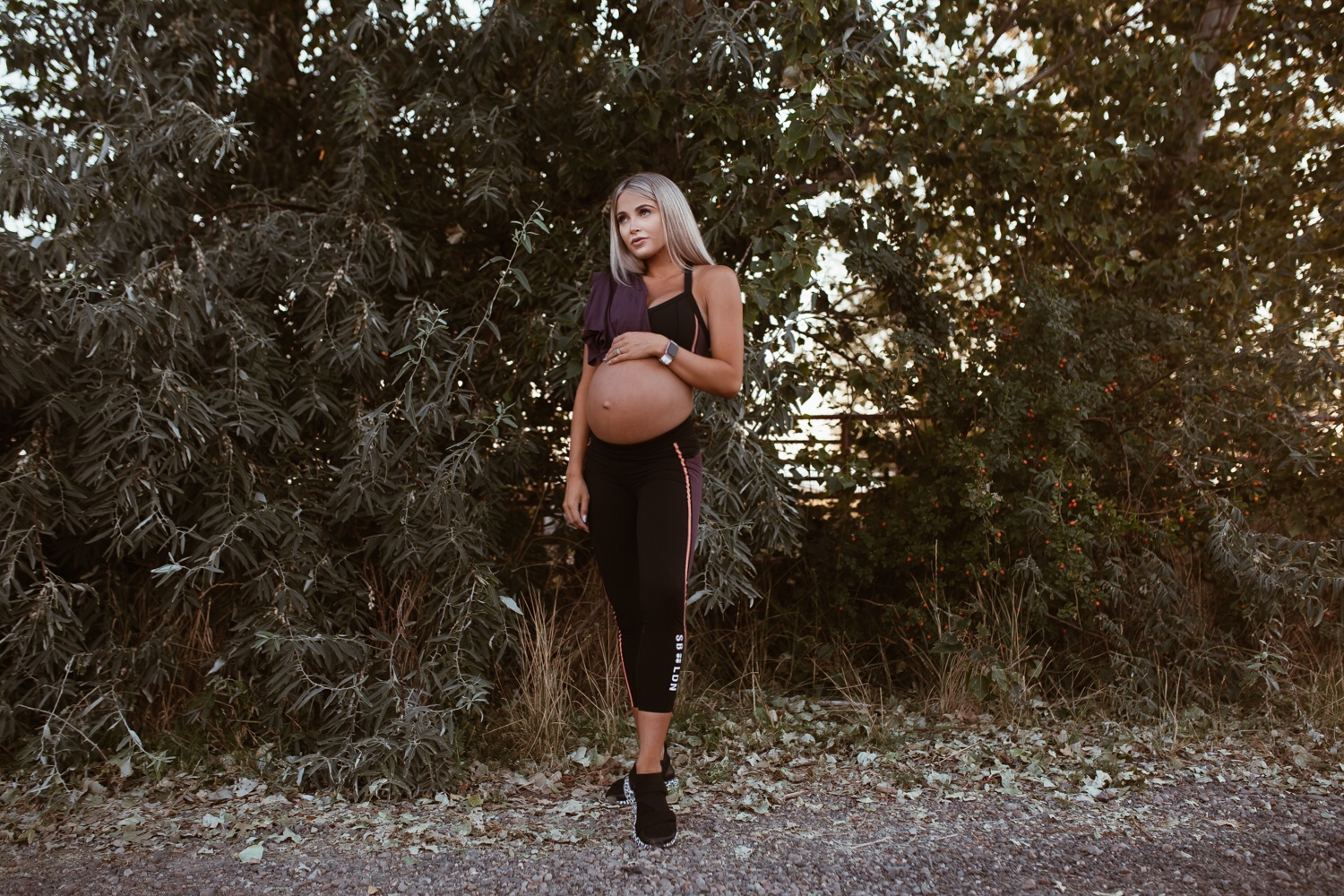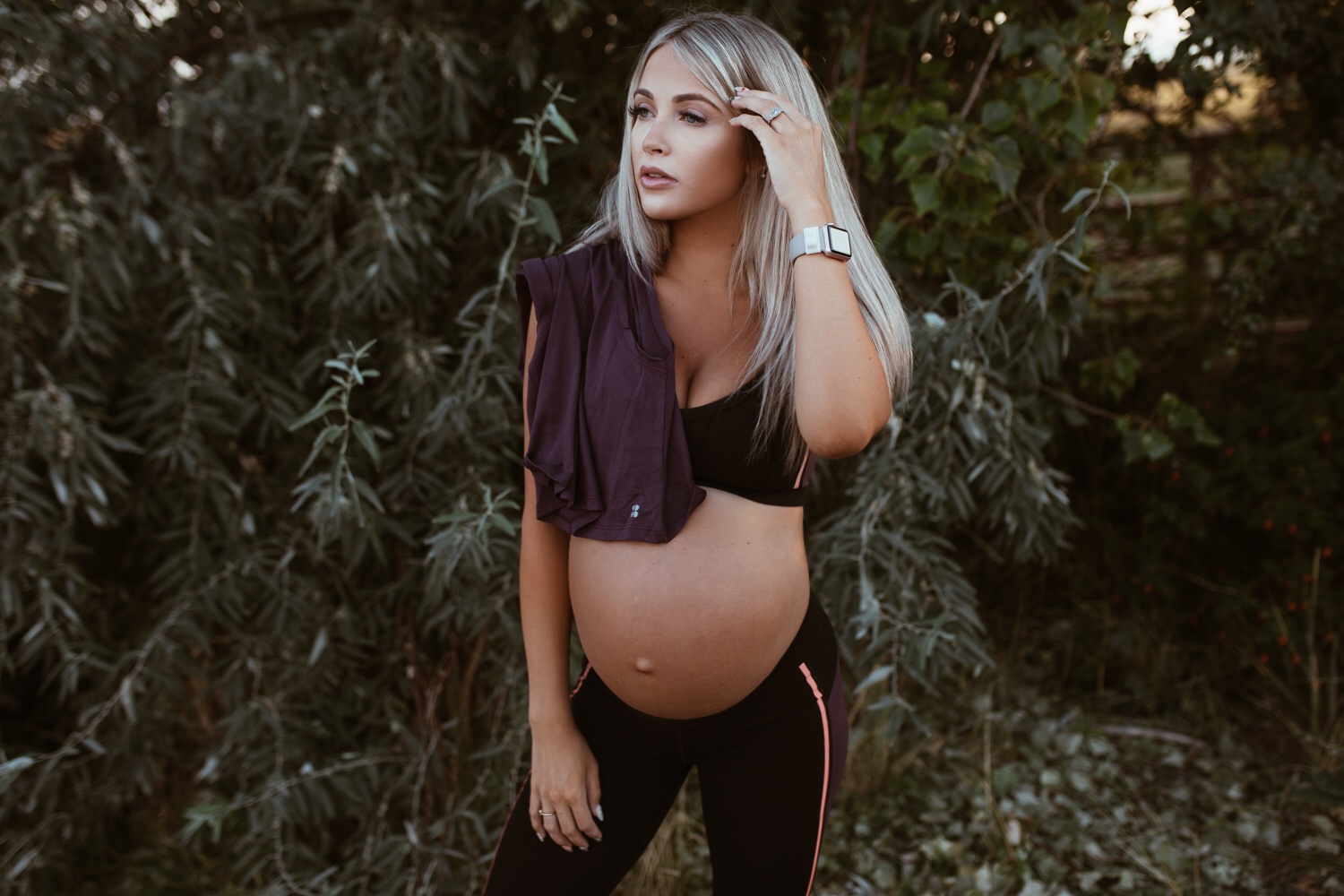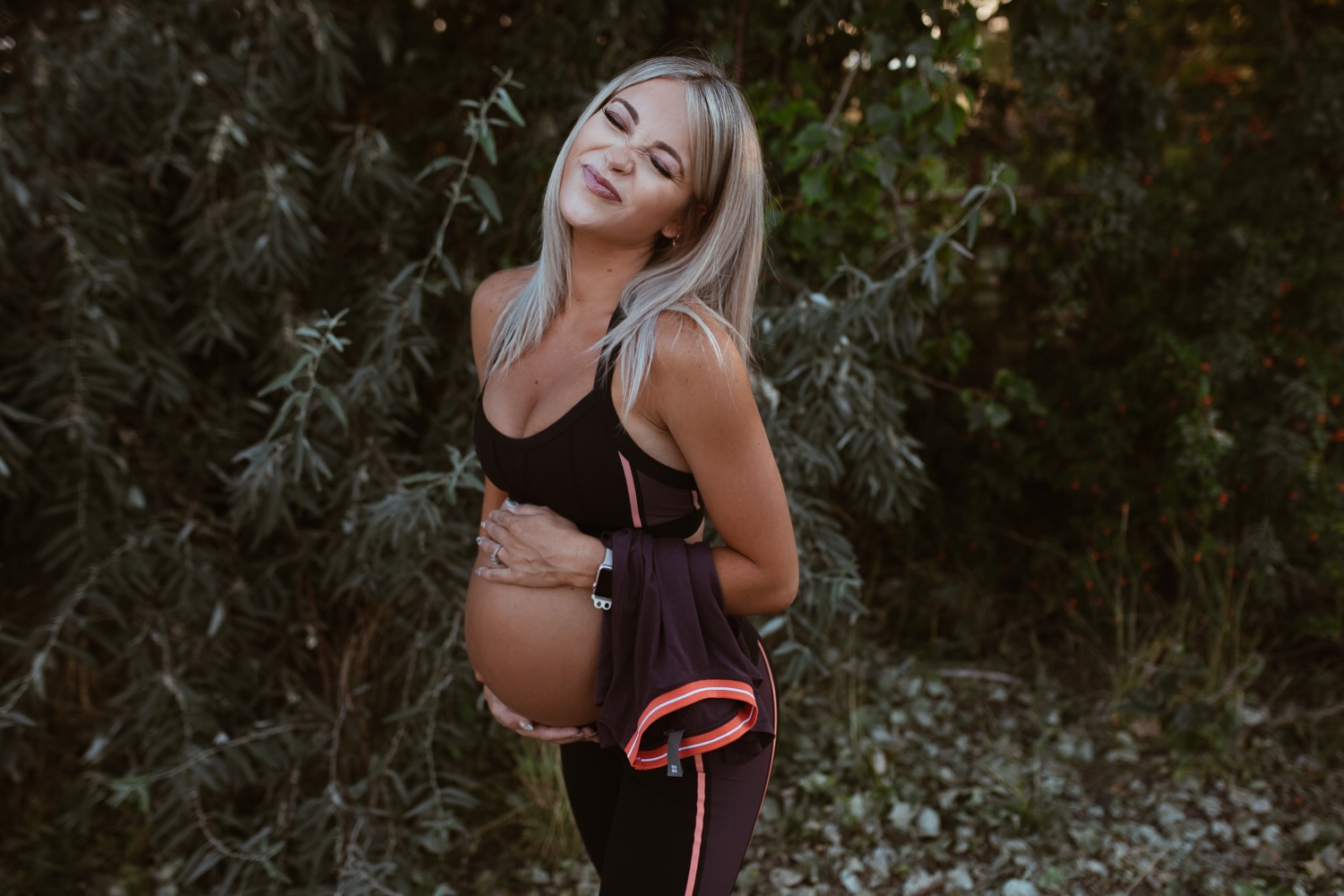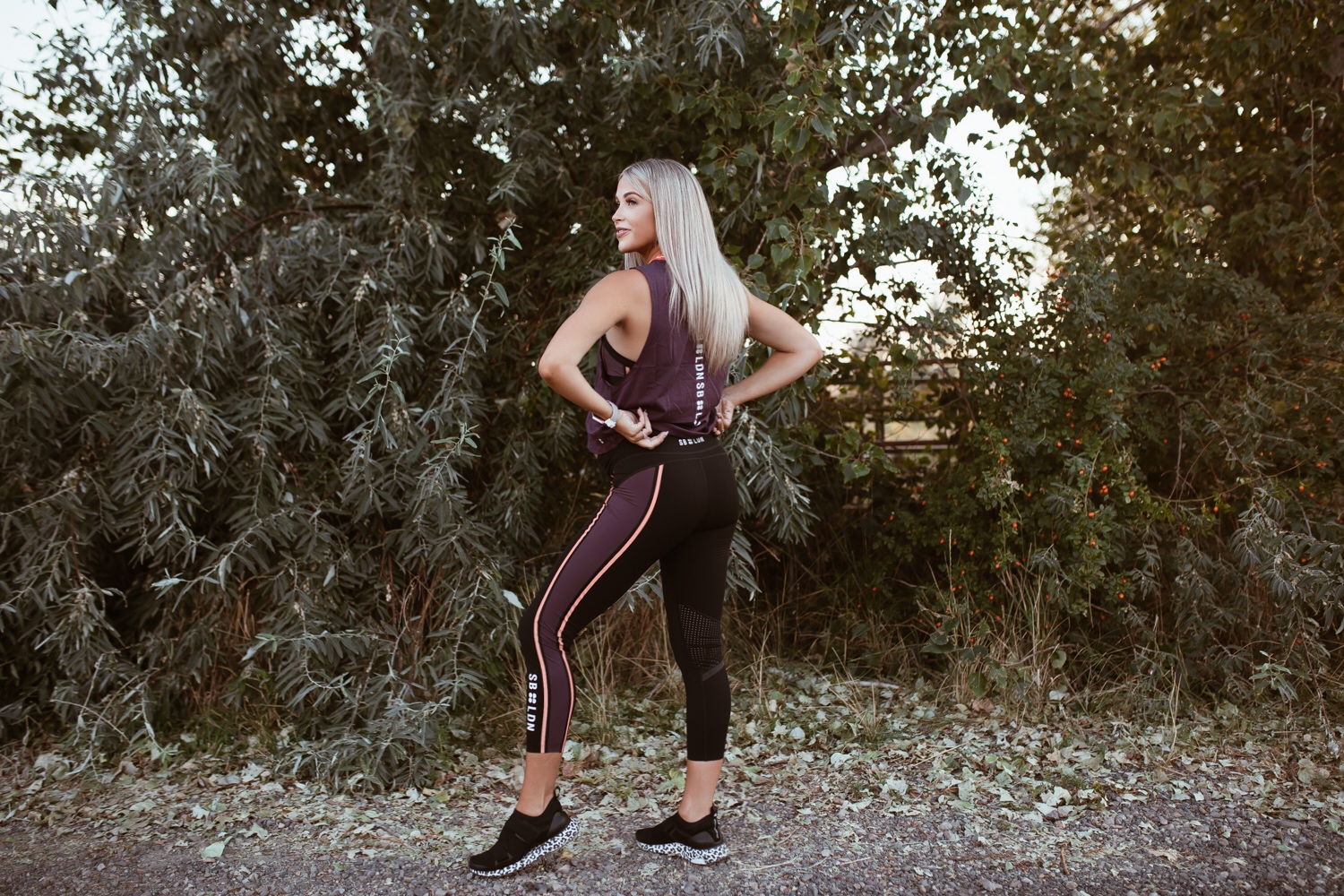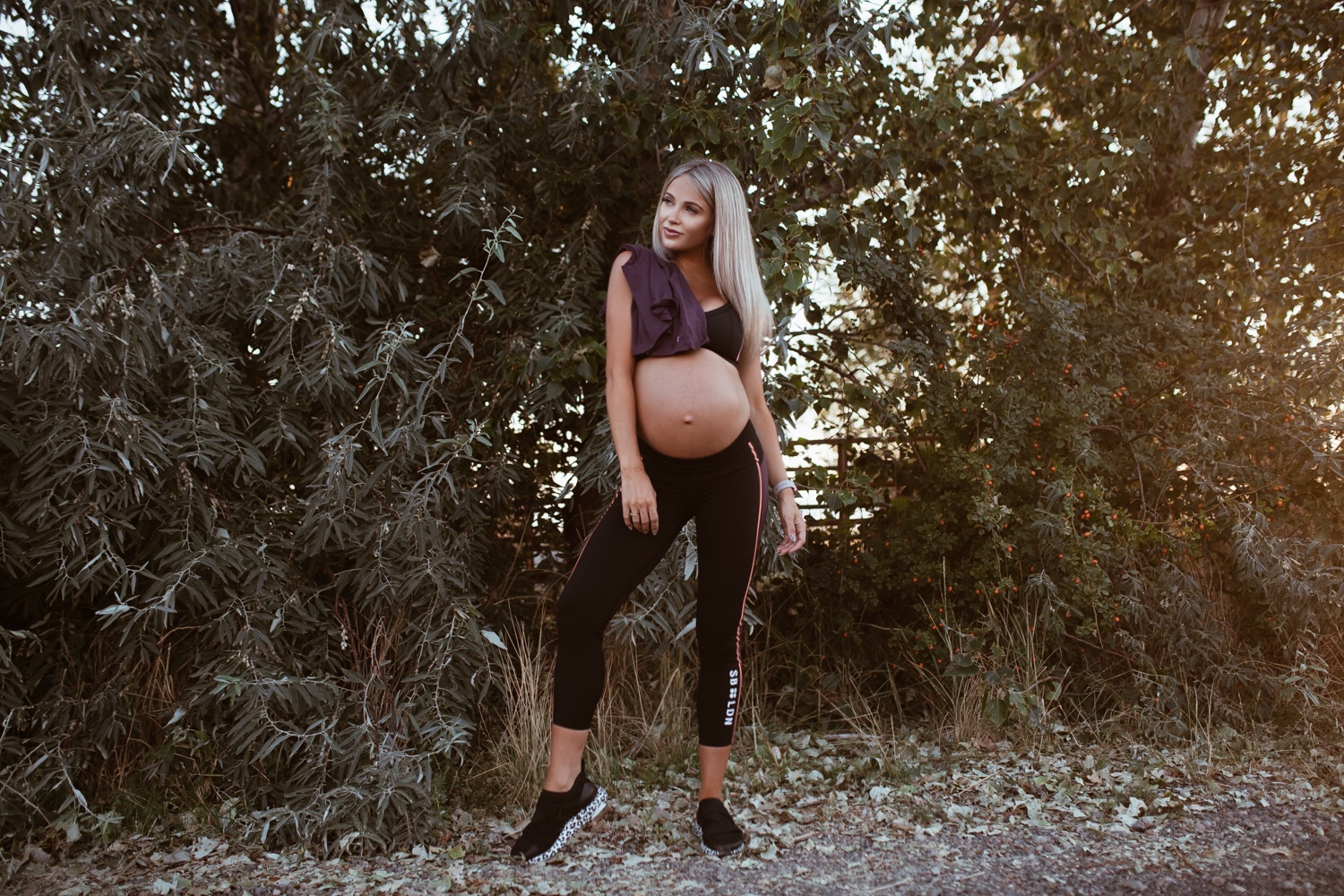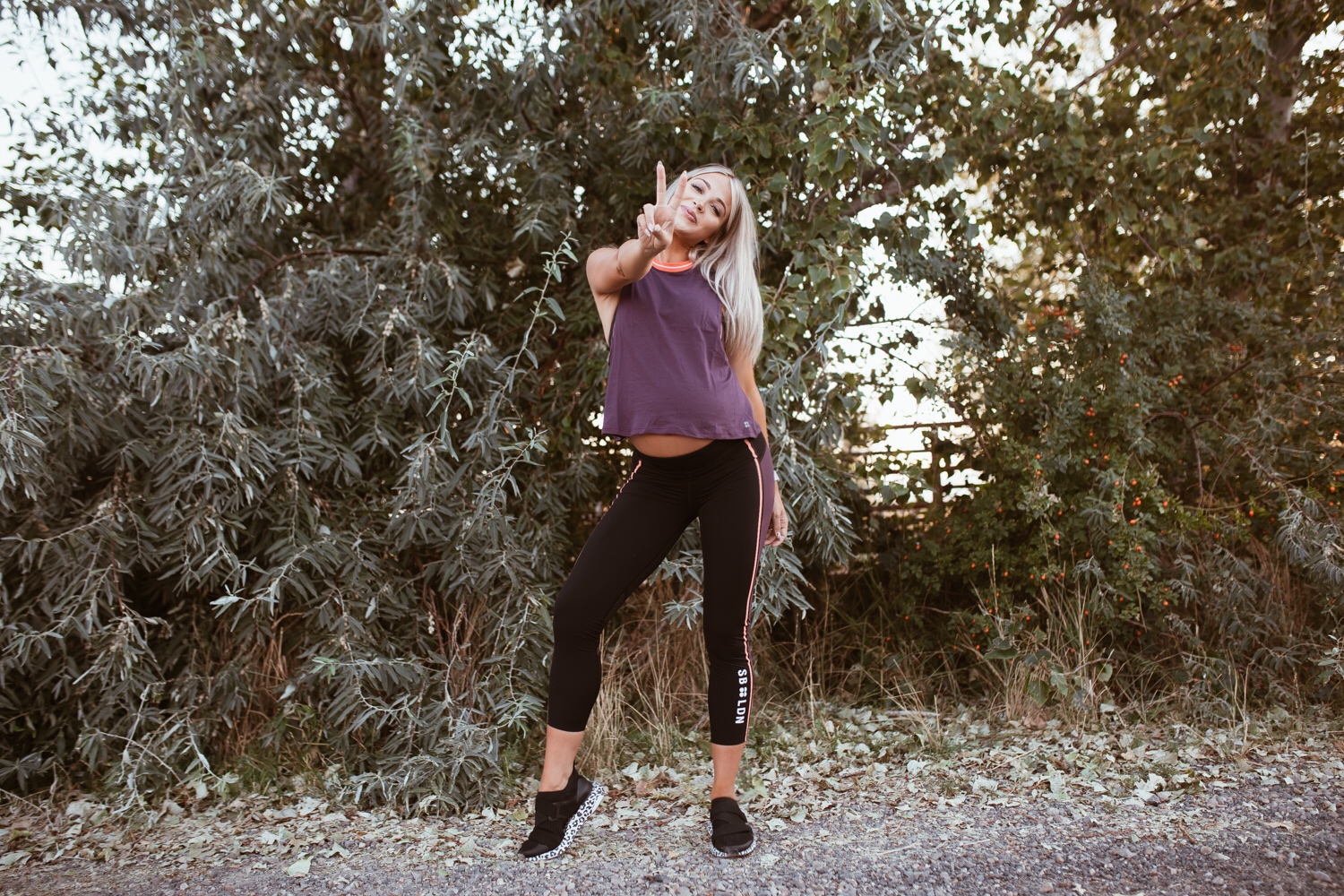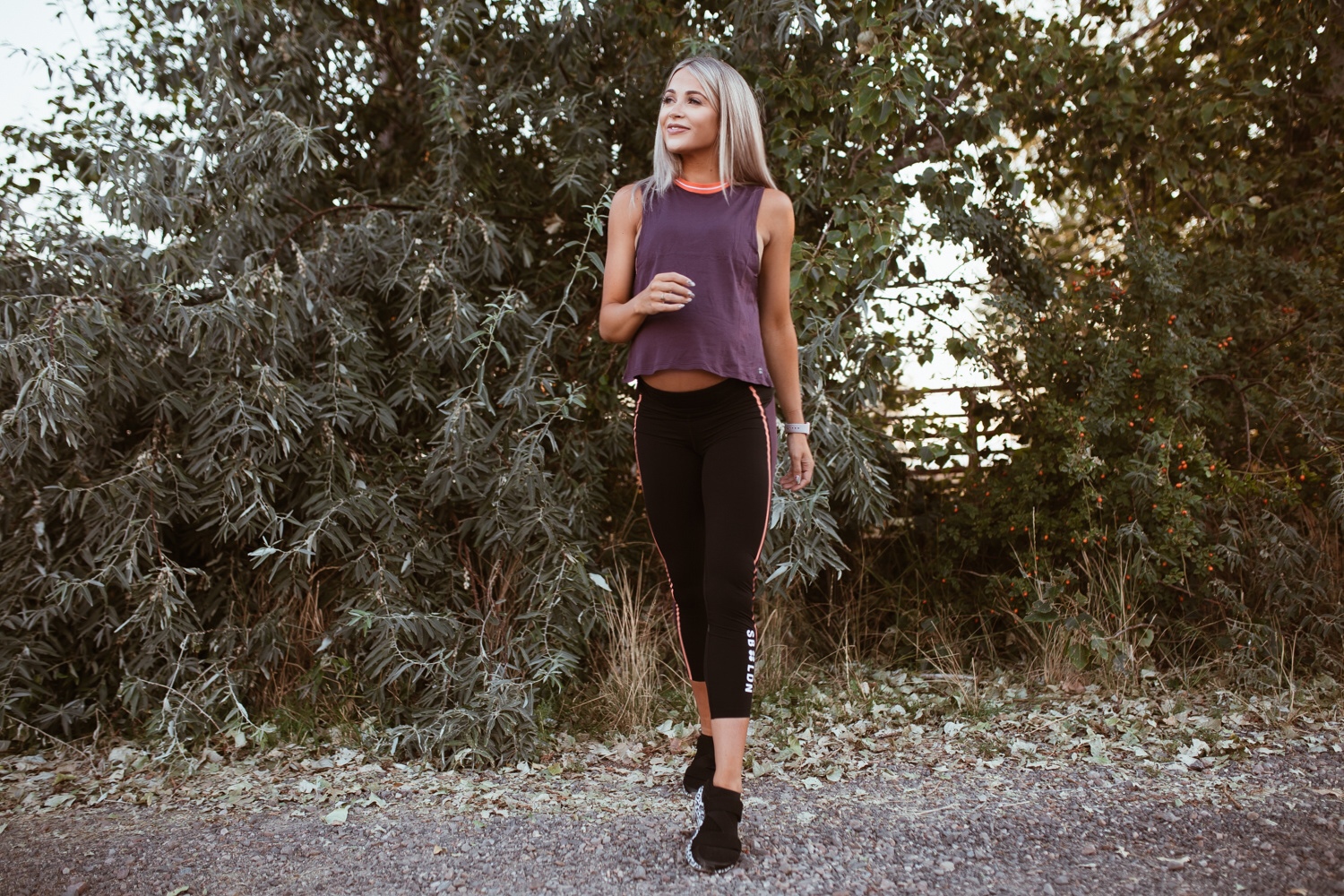 sports bra | top | leggings | shoes