Hello loves.
I hope this post finds each of you happy and well! Fall is upon us and we are loving the season so far. I don't know what it is about Fall, and I know I have said this before, but I absolutely love it. Maybe it's Halloween, or Thanksgiving, the beauty of the changing leaves, football, or eating soup and sipping hot cocoa. Maybe it's all of the things, but I think mostly… it's the clothes haha! Seriously, I love dressing for Fall so much. The options, the layering, the endless outfit possibilities…yeah, I definitely think it's the clothes.
Well today, speaking of clothes, I am excited to share with you a new brand known as Peyton & Parker, exclusively found at JCPenney. The minute I saw this collection, I fell in love with it. Peyton & Parker is a lifestyle brand that celebrates family, motherhood, simple joys, and traditions, both old and new. I was so excited to partner with them because I celebrate and love these same ideals and loved the "family feel" that Peyton & Parker brings with it. So, the boys, Brod, Echo, and myself are all decked out in Peyton & Parker and we headed up the mountains just east of our home to take a little Fall family photo. Doing what we do for a living, we take a lot of photos and quite a few family photos, and I thought it might be helpful to share our philosophy or process we live by when it comes to family photos. It is really quite simple. That is the secret to a successful family photo. Keep it simple. Find clothing that is true to who you are as family. With us, Peyton & Parker was a no brainer. Don't overthink it. Find a spot, whether it be in the home, or a place that feels like home, and choose that as a photo location. Finally, here is the key…interact with one another in a genuine way… chatting, laughing, walking, sitting. No matter what, keep it real with one another and the pictures will turn out by default. Don't over pose or overthink, just be you and have your family be them and the photos will turn out! Simple is best when it comes to family photos for us, and as you can see below, I absolutely love the way they turned out! I also love the brand we chose to feature for these pics. From the kiddos to us parents, Peyton & Parker is a collection for the entire family. Both their clothing and home pieces (yes they carry home pieces as well) are super affordable in terms of pricing, and as I mentioned above, can be found exclusively at JCPenney.
So yeah, I would say partnering with Peyton & Parker was the perfect choice for these Fall pics, the brand represents exactly what we as a family hope to celebrate and enjoy. I hope you guys like them as much as we do!! Thanks for following, it means the world to me! I would love to hear your family photo hacks/tips as well, so please share below or on my other social platforms. Have a wonderful day!
*Special thanks to JCPenney for partnering with us on this blog post!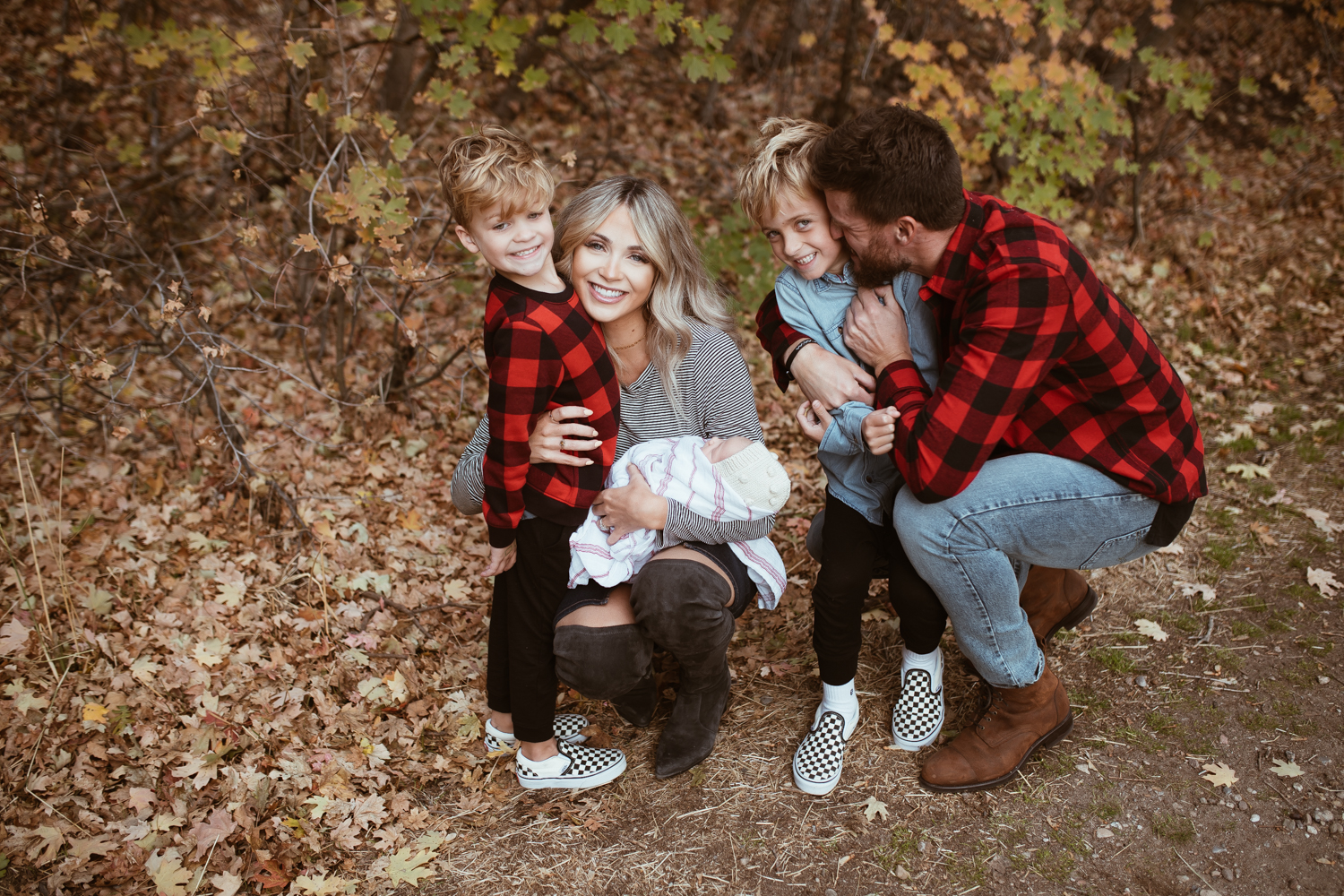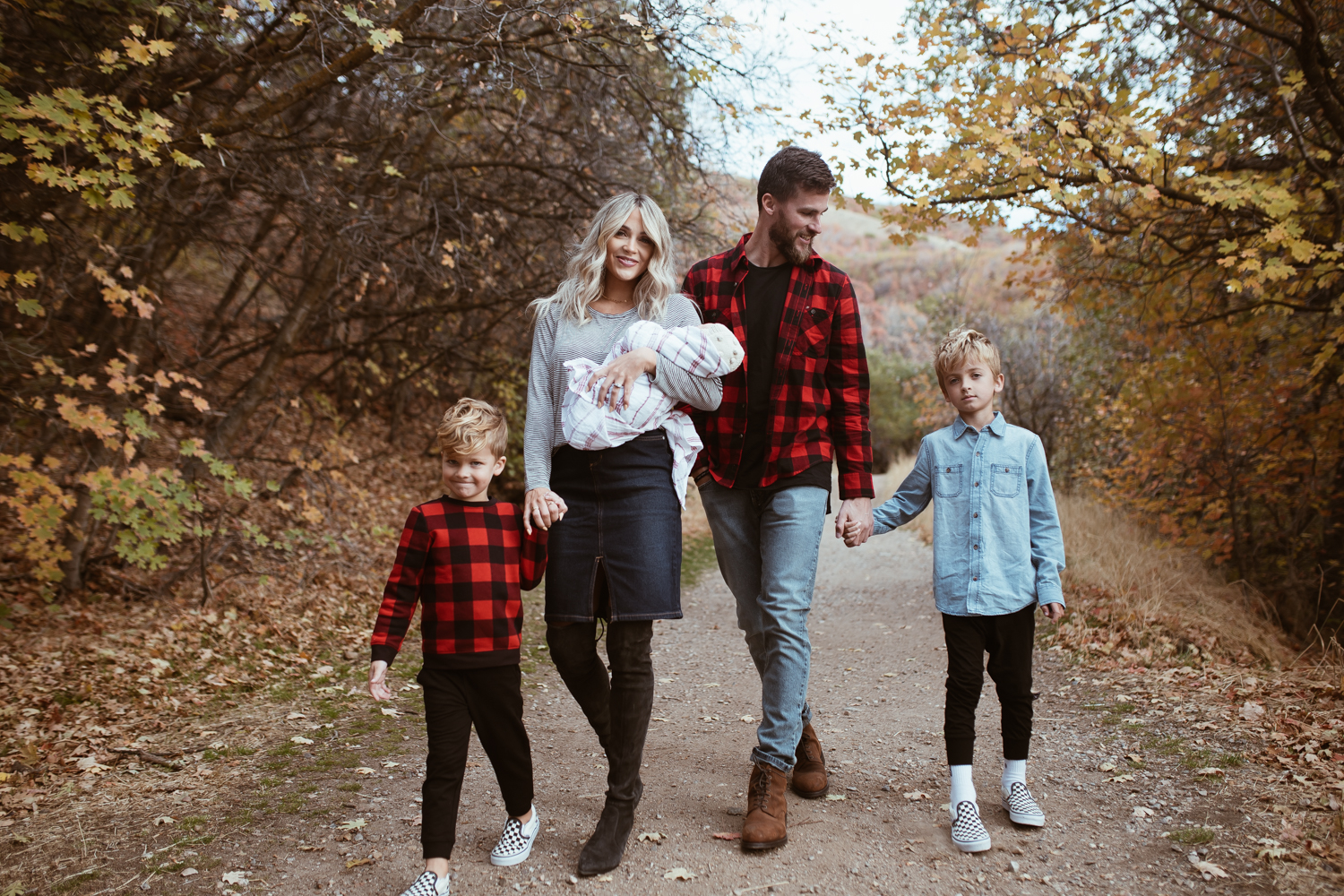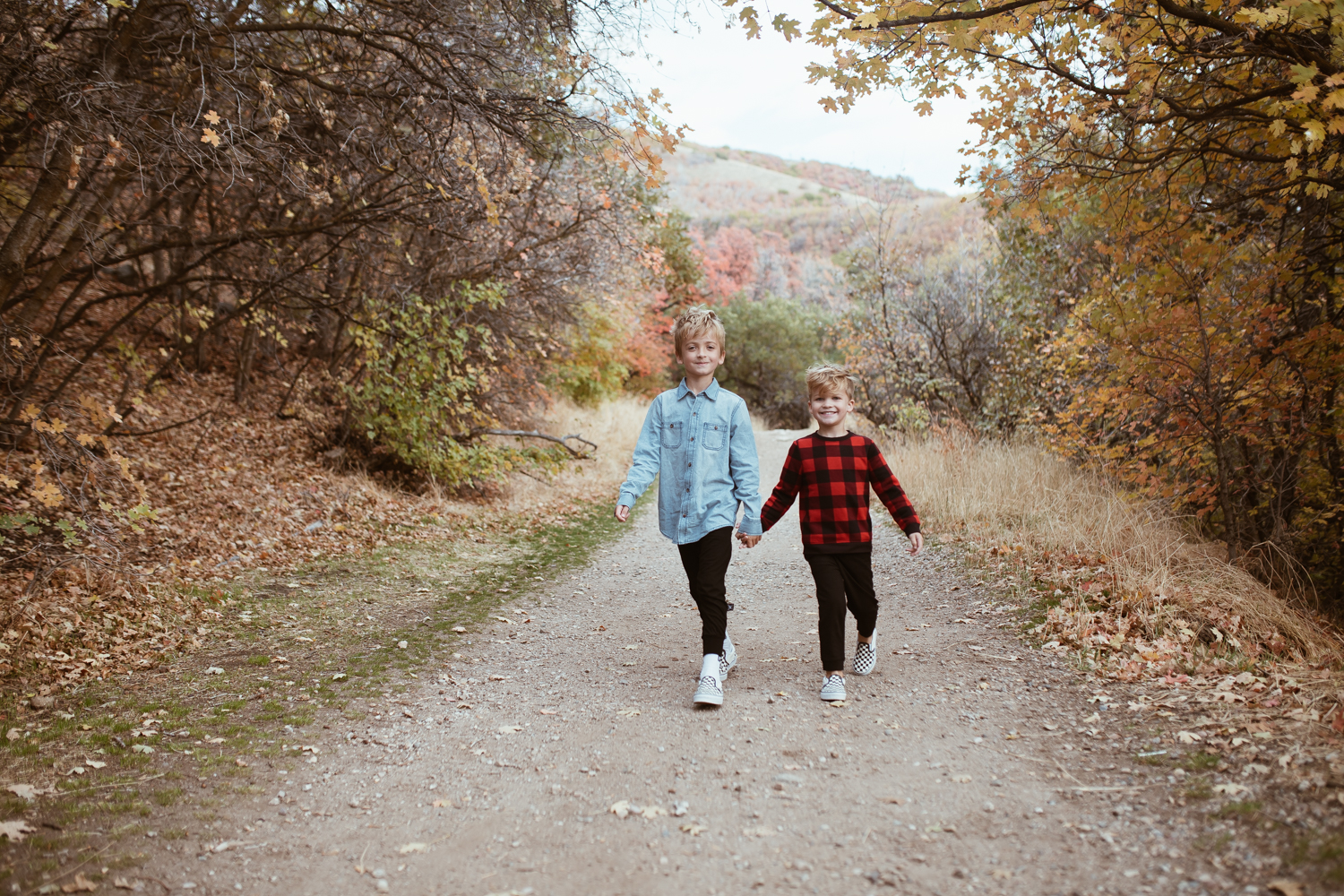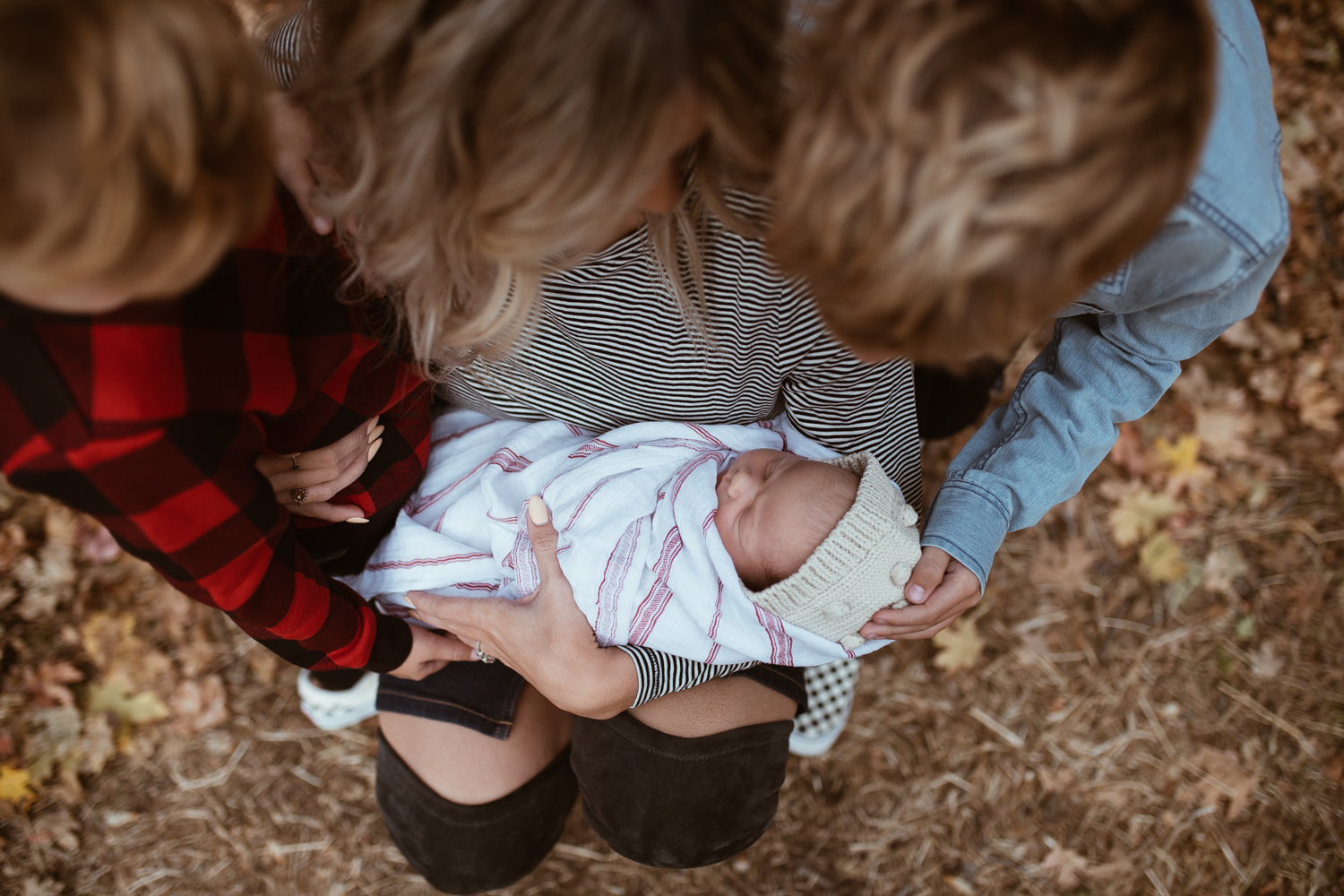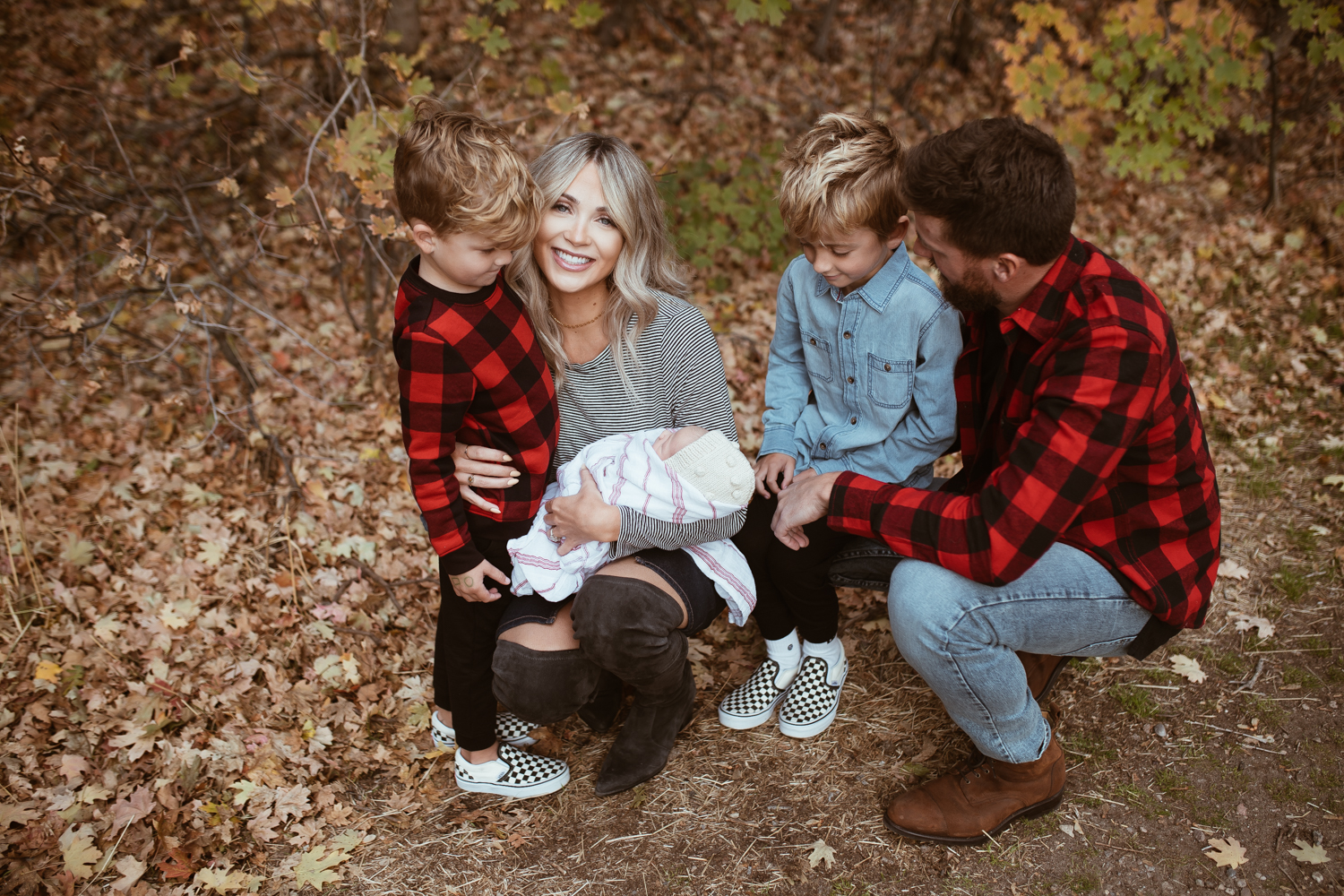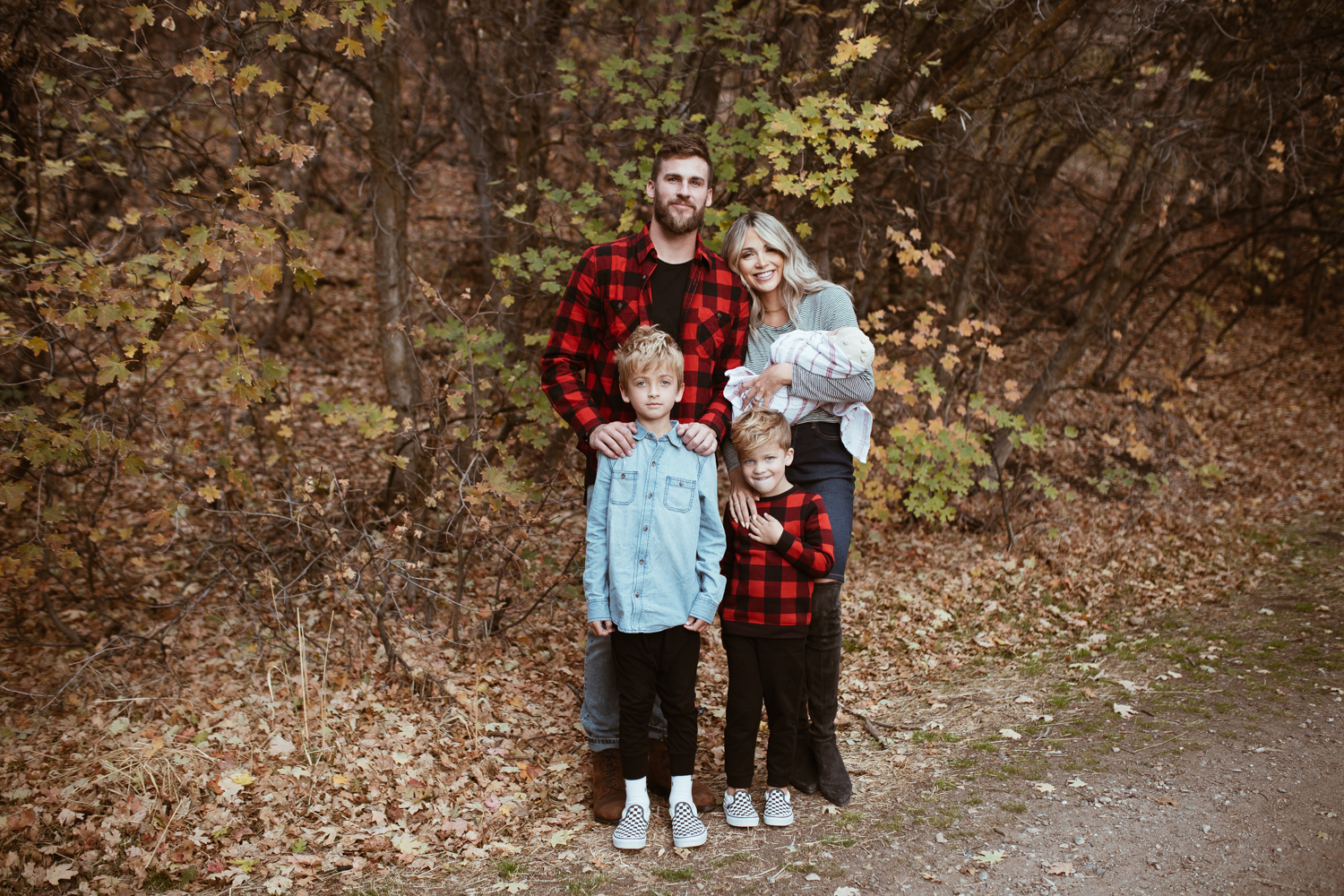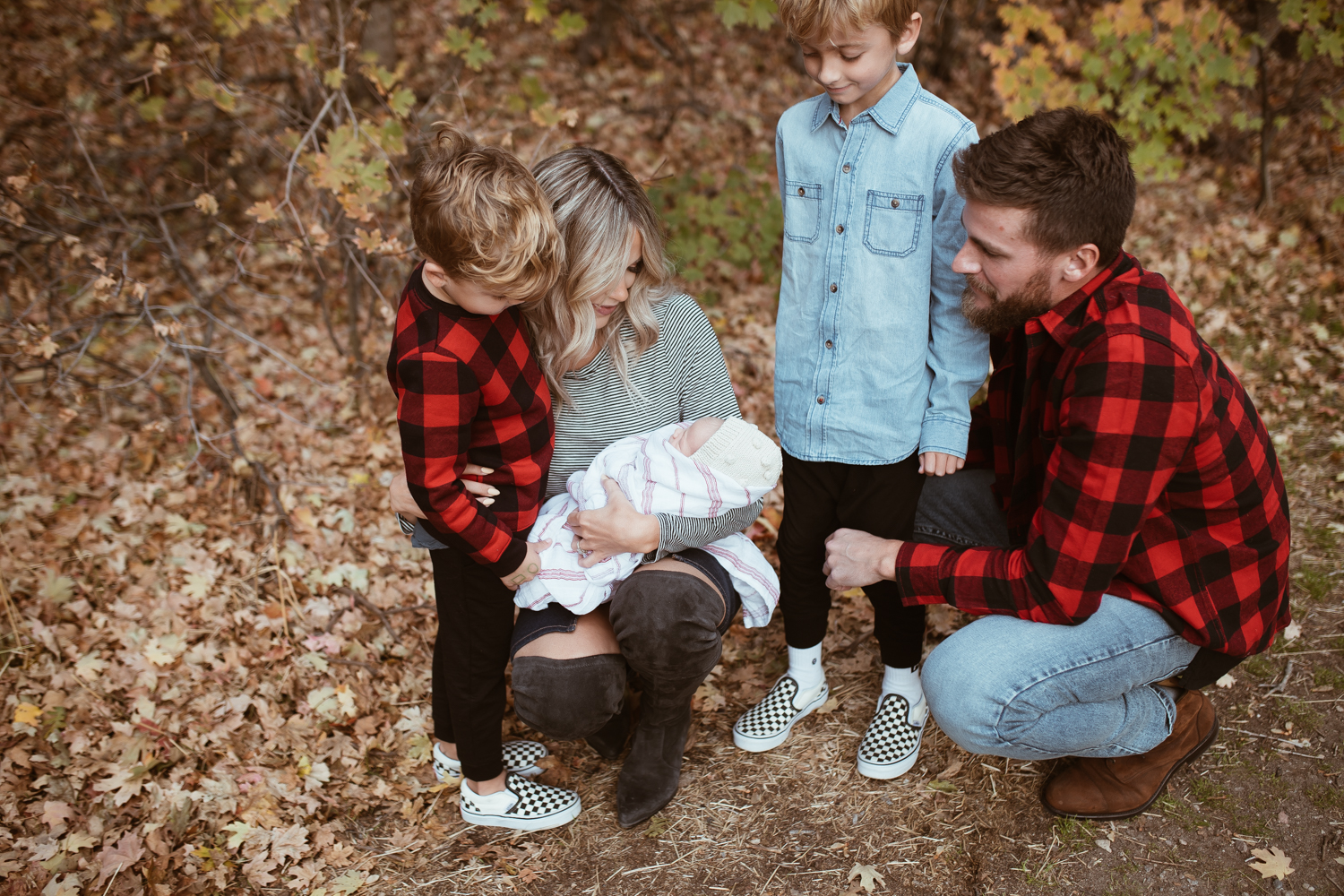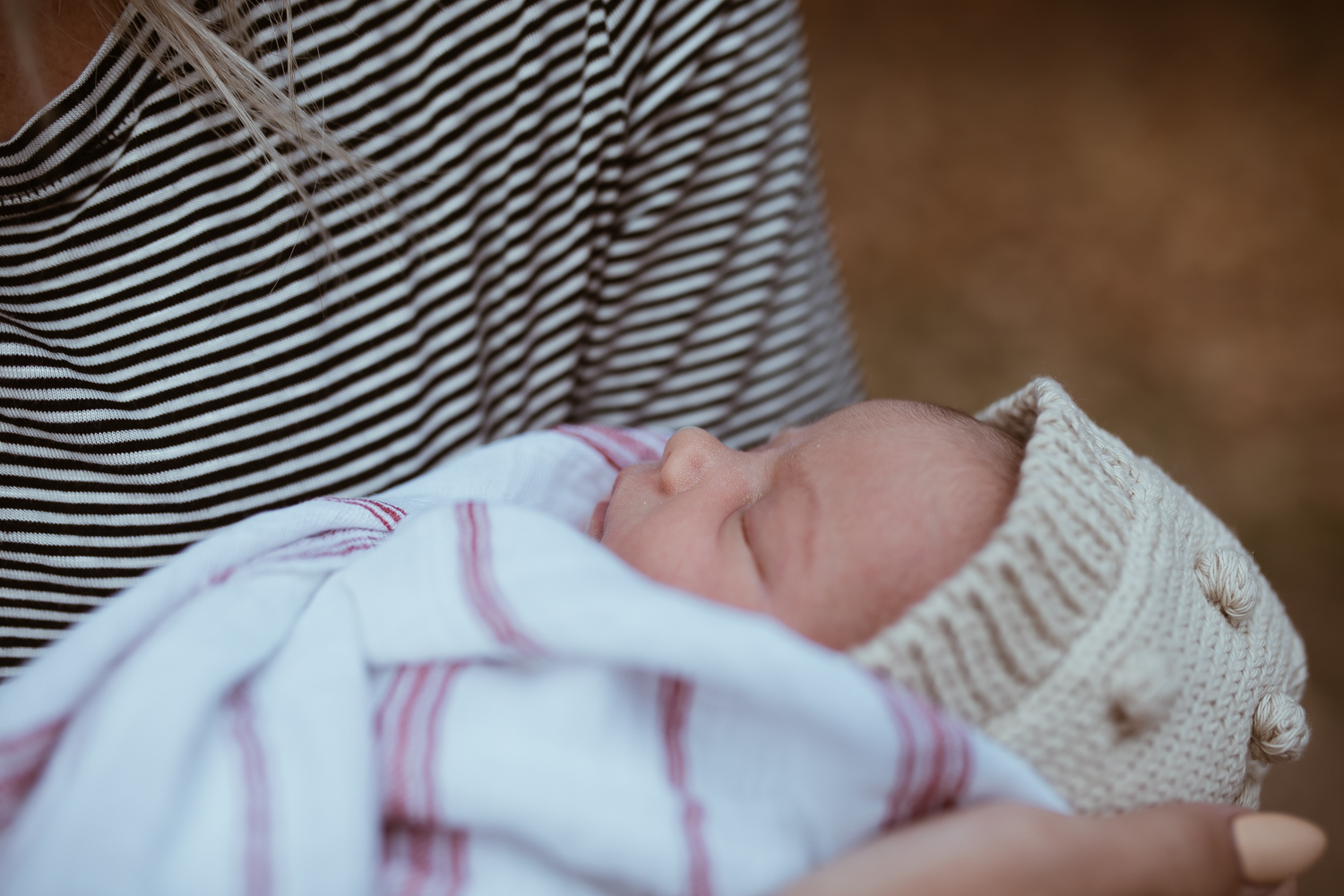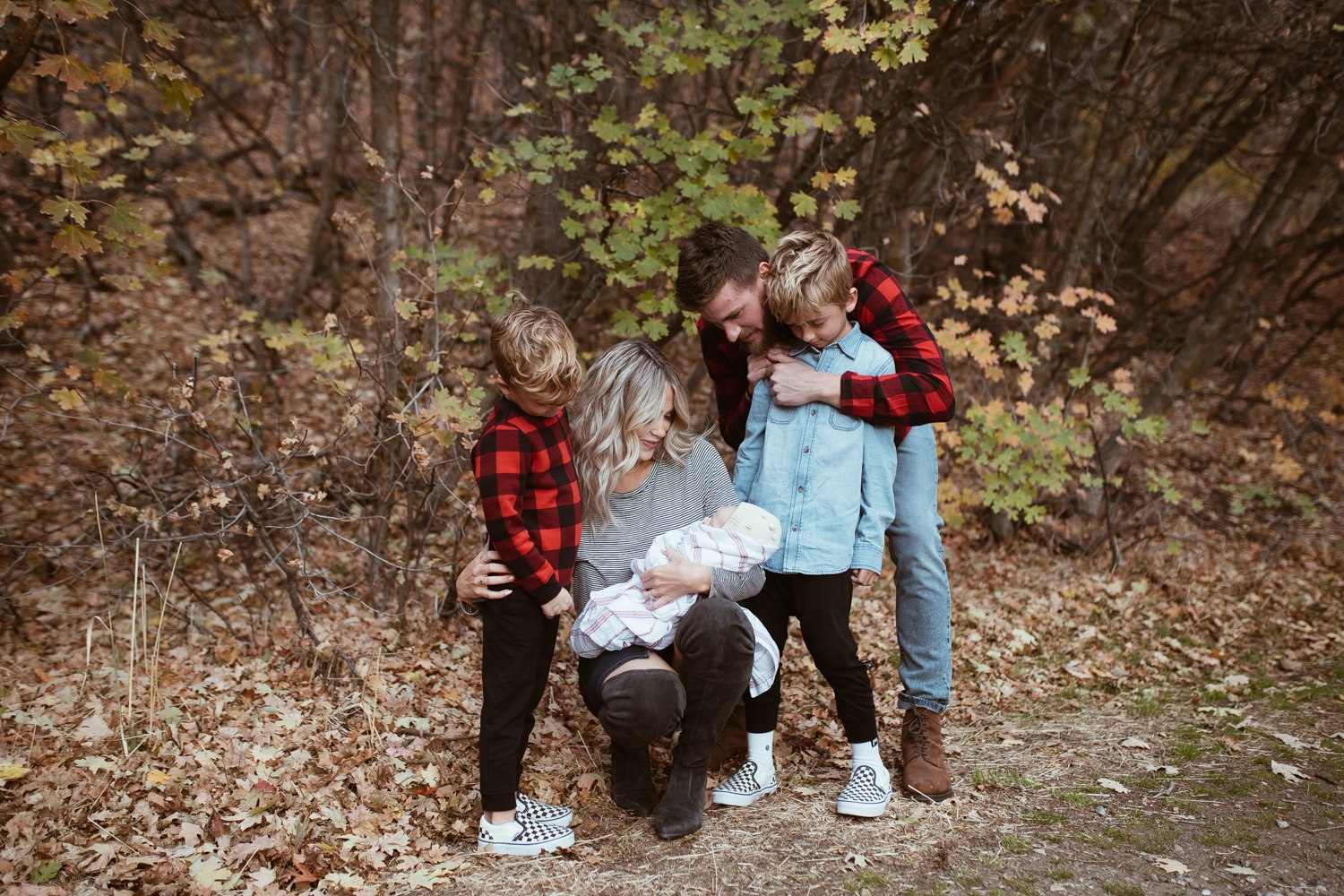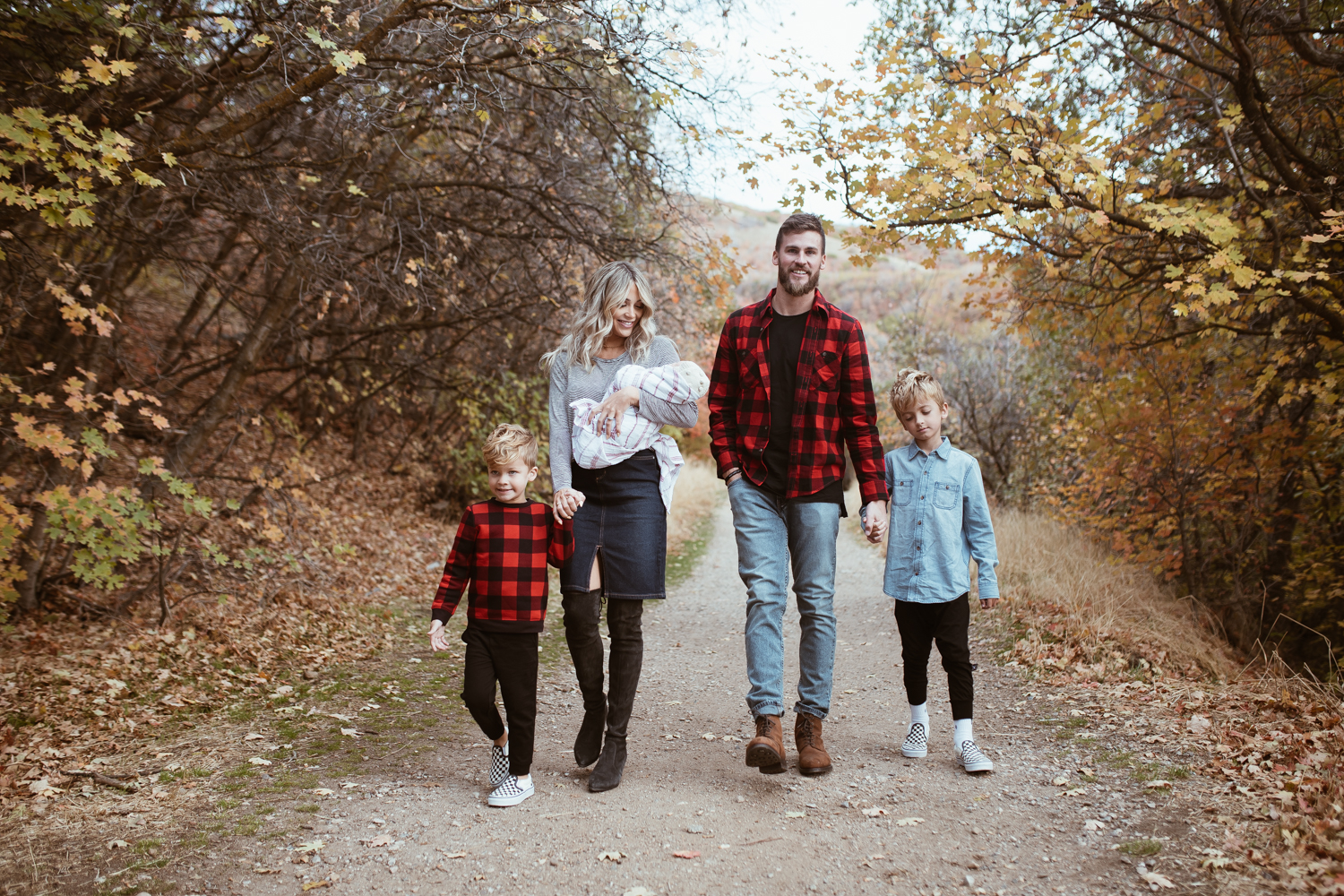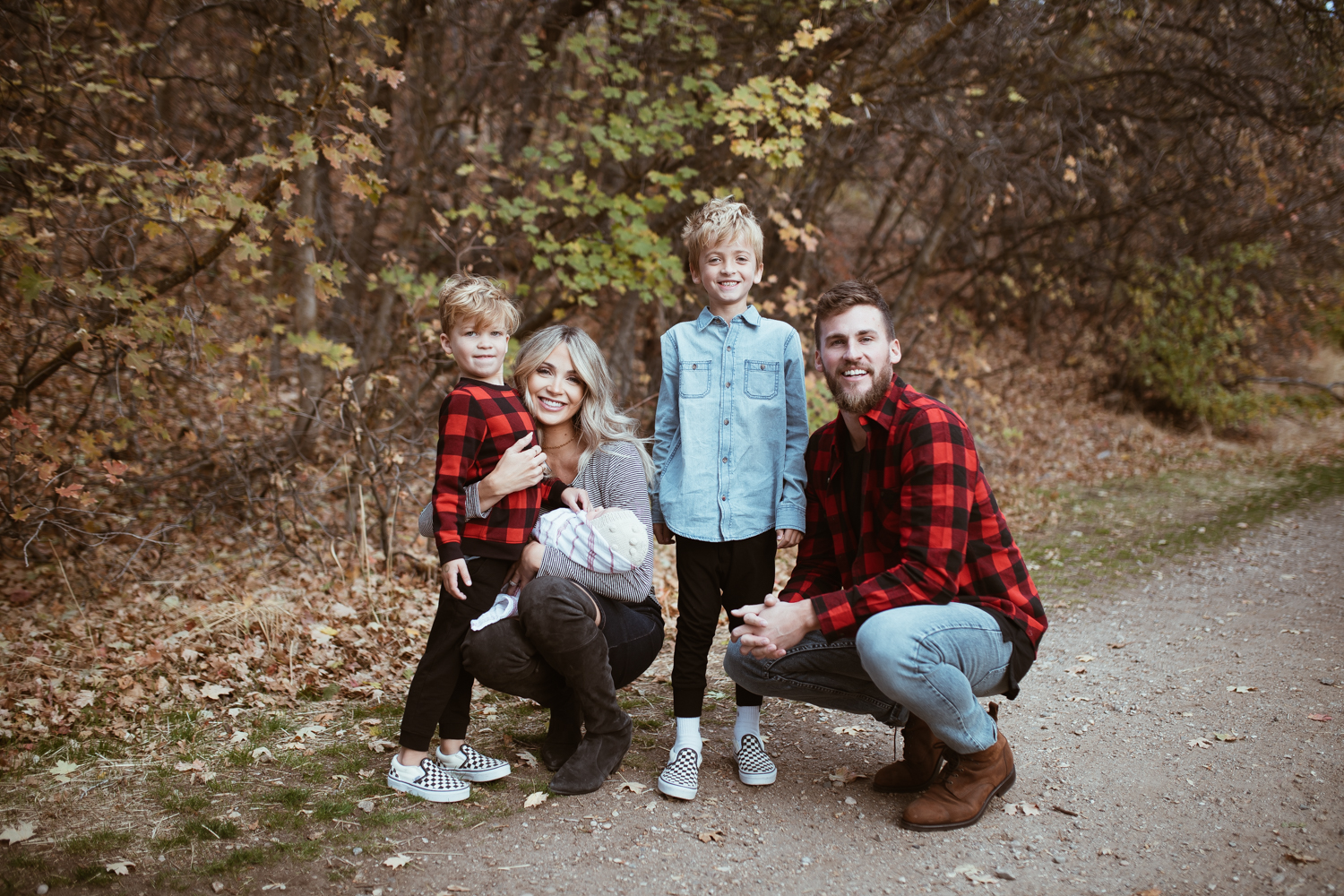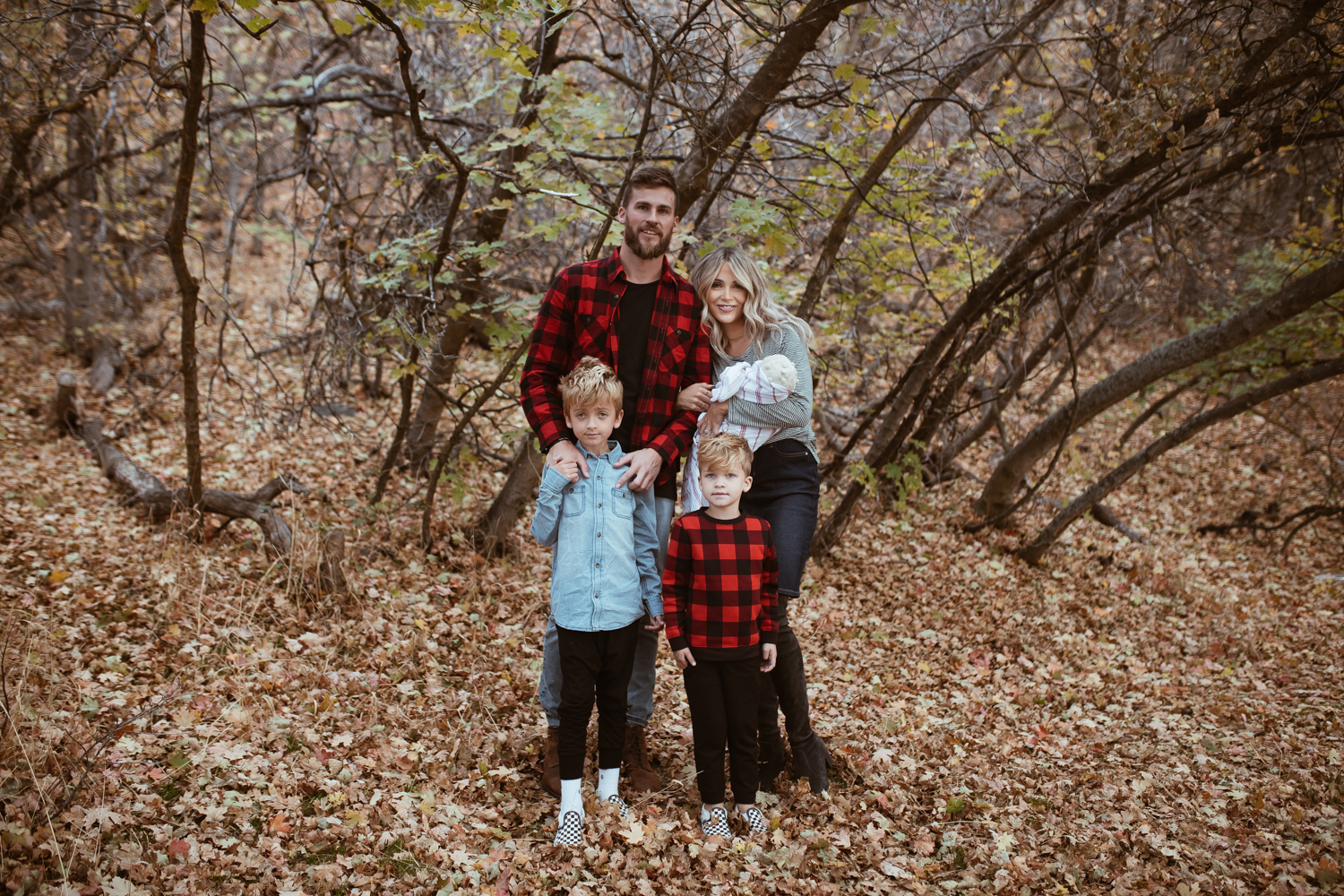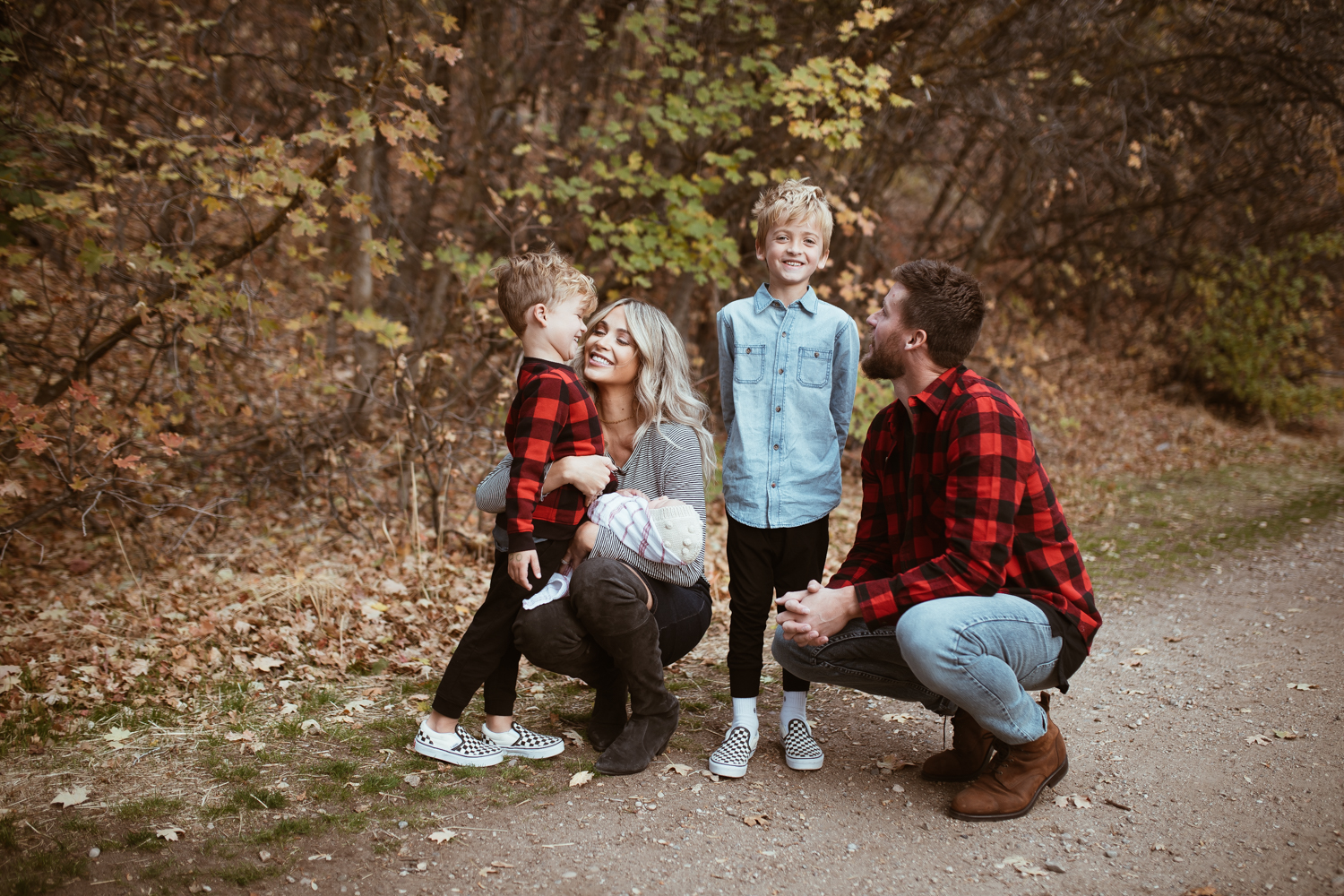 my look: striped top | skirt
Brody's look: flannel | jeans
Boys looks: Hanes' button up | Arrow's flannel sweatshirt | Arrow's pants