Hello loves.
Statement pieces. They are musts. They come in all shapes and sizes. From coats to jeans, to blouses and shoes. I love all these types of statement pieces, but today's post is about the one and only, statement bag. And to be specific, this statement bag from Brahmin. When it comes to leather handbags, Brahmin has been handcrafting beautiful and detailed pieces since the early 80's out of their home base of Massachusetts. They are all about the details and have been crafting leather handbags and accessories that mix style, quality, and artistry in a seamless way.
This particular beauty, known as the Francine Ross mixes a satchel design with details such as a buckle closure, structured silhouette, multiple pockets, and a special key clip to keep your essentials organized. I love this bag and love how it can transform an entire look, lifting it to new levels of class and elegance. To me, that is what a statement bag/piece does, it makes a statement on behalf of the entire look. I also really dig the length and width of the shoulder strap, it stays on your shoulder with ease as I move and it sits comfortably, making it a bag that I want to wear more often.
Finally, one of the accessories that I paired with the bag with is the circle coin purse in the same pattern/design. I love this little thing, it is just so dang cute and I love it for my coins or jewelry, and it complements the bag wonderfully. If you are looking for a good statement bag for the holidays, for yourself, or to gift someone special…Brahmin would be a great place to look. The quality, detail, and style is top notch and they have such a great selection to choose from!! One thing that is so awesome is that Brahmin is offering free overnight shipping on all orders over $200 until 1 pm PT today!! So don't wait and check them out now! Thanks for following ya'll! I hope you each have a fantastic day!
Thanks to Brahmin and Rewardstyle for sponsoring this post.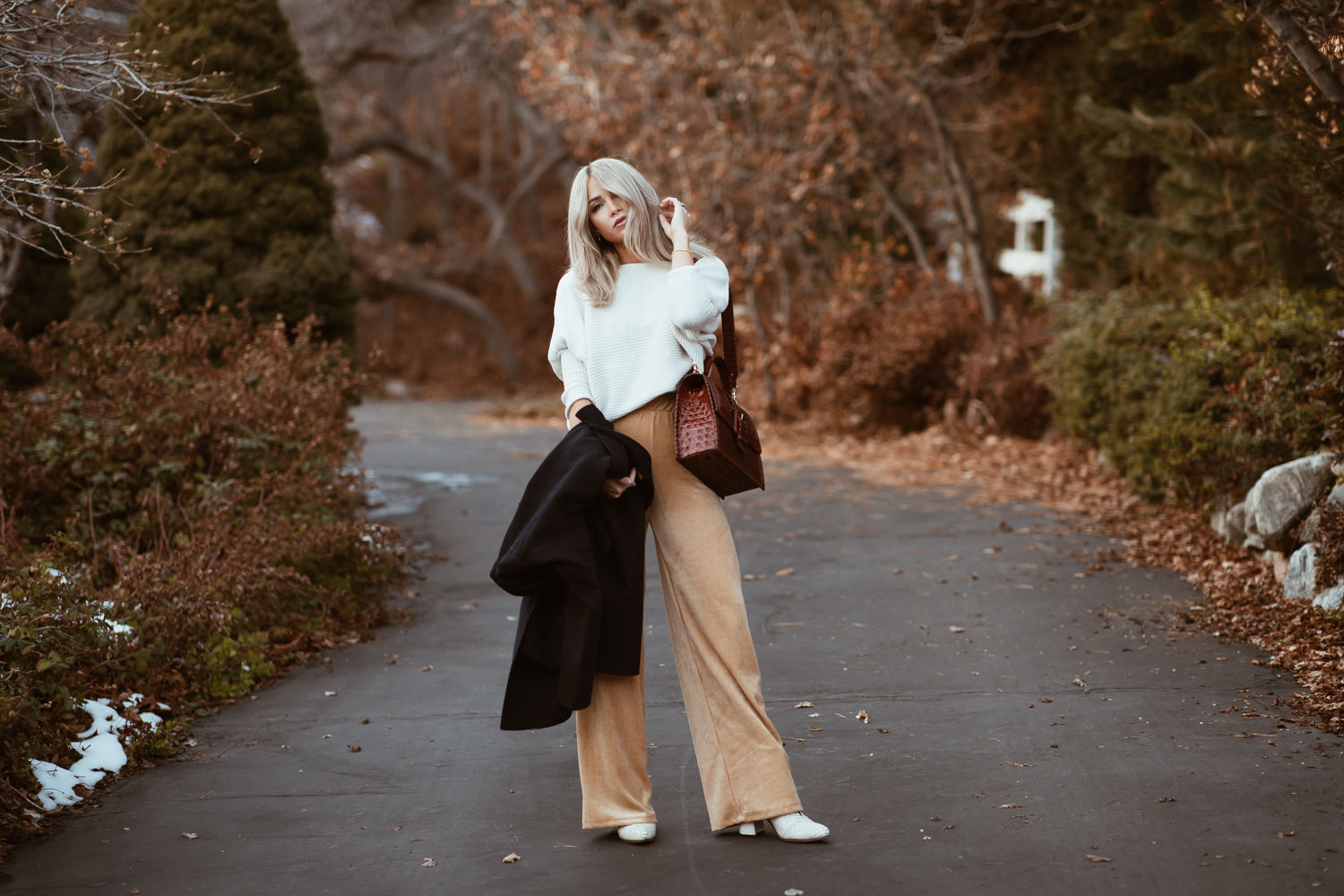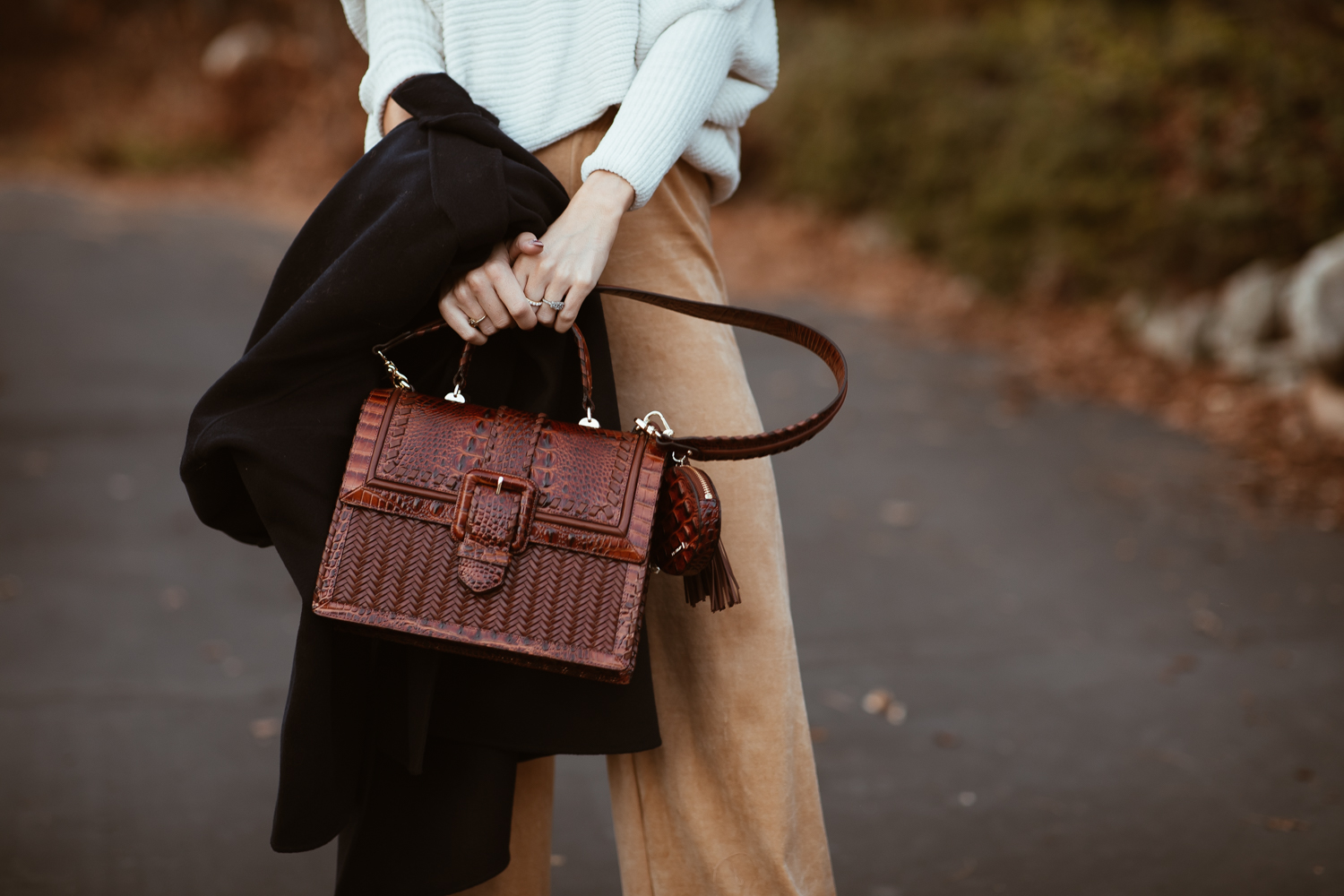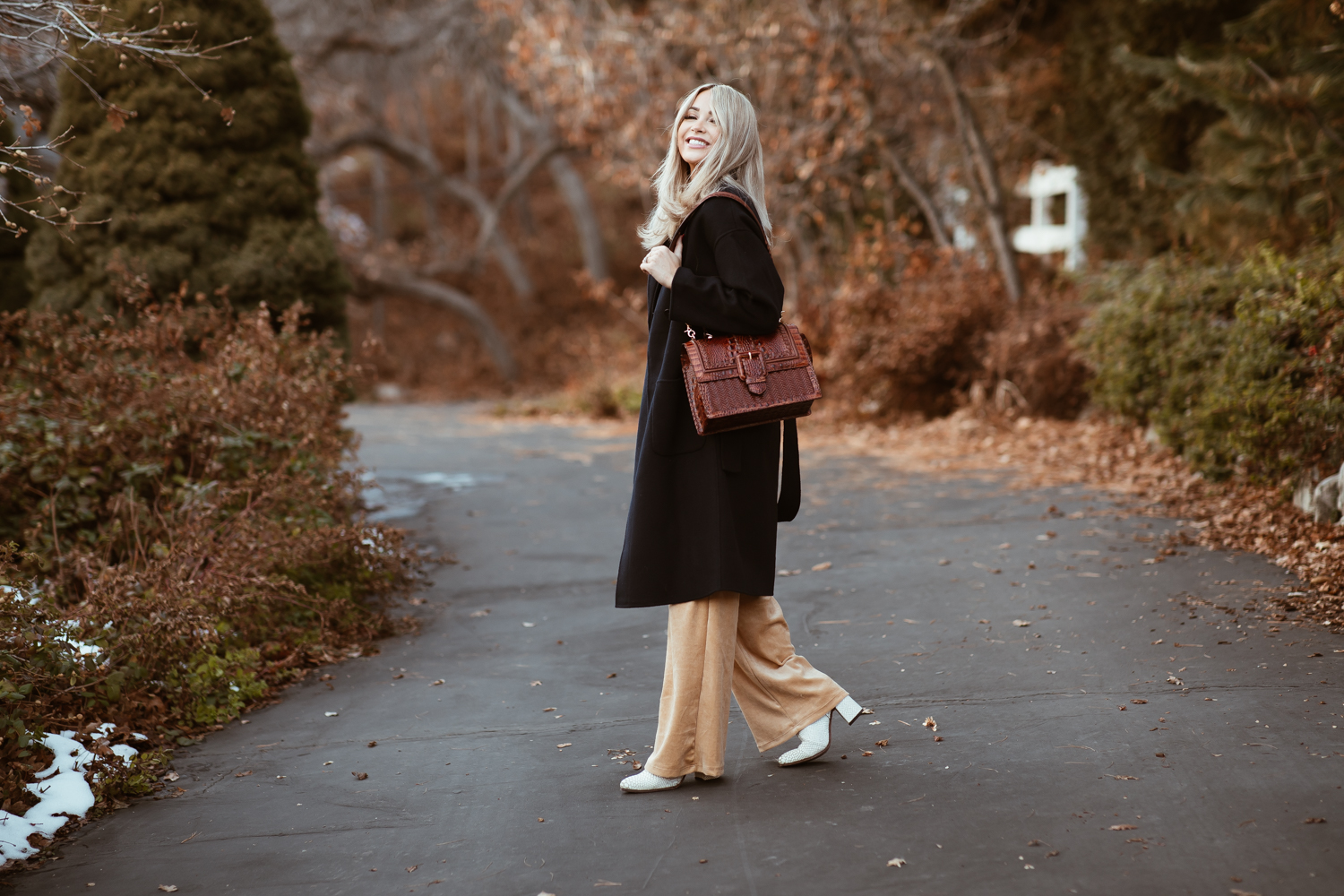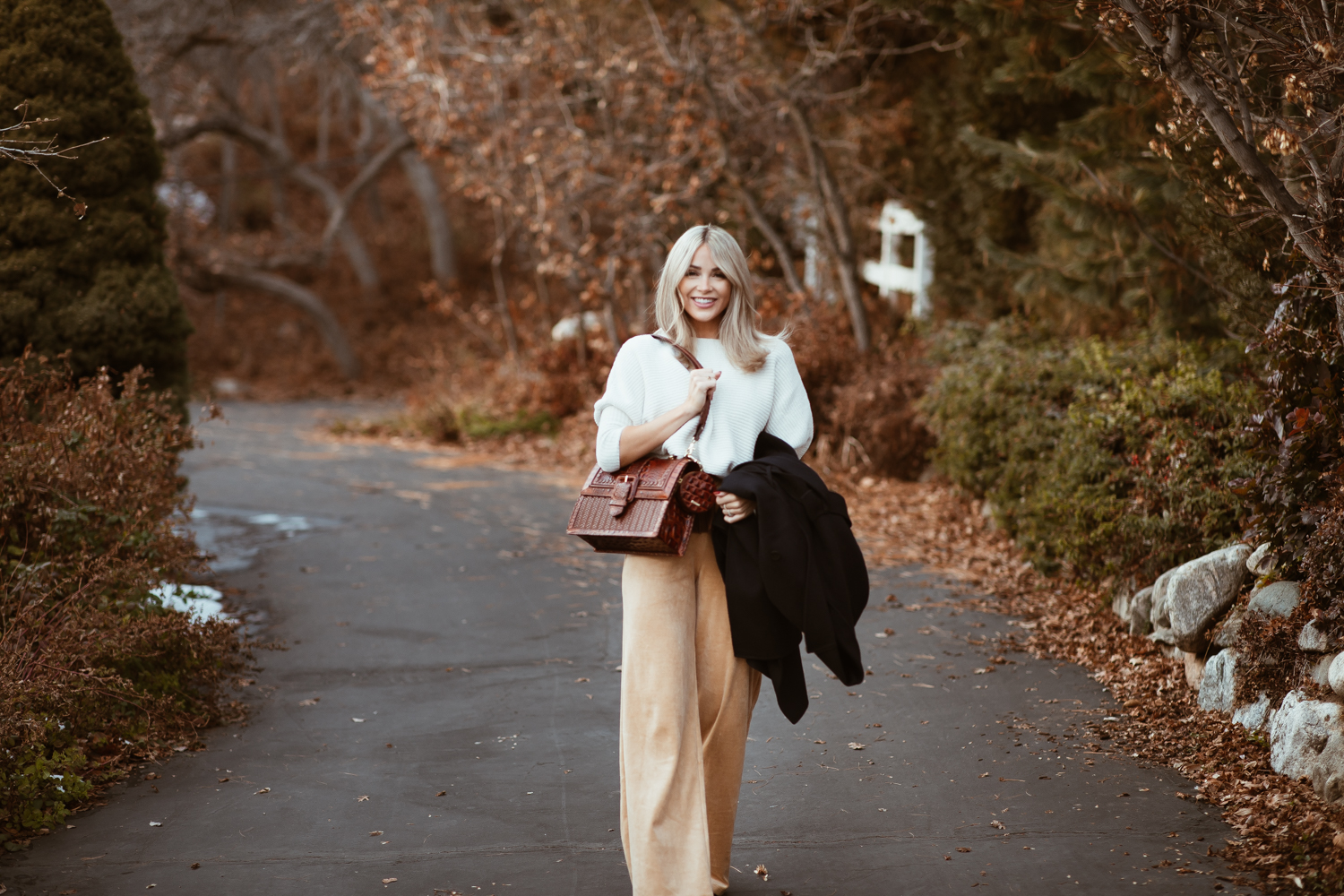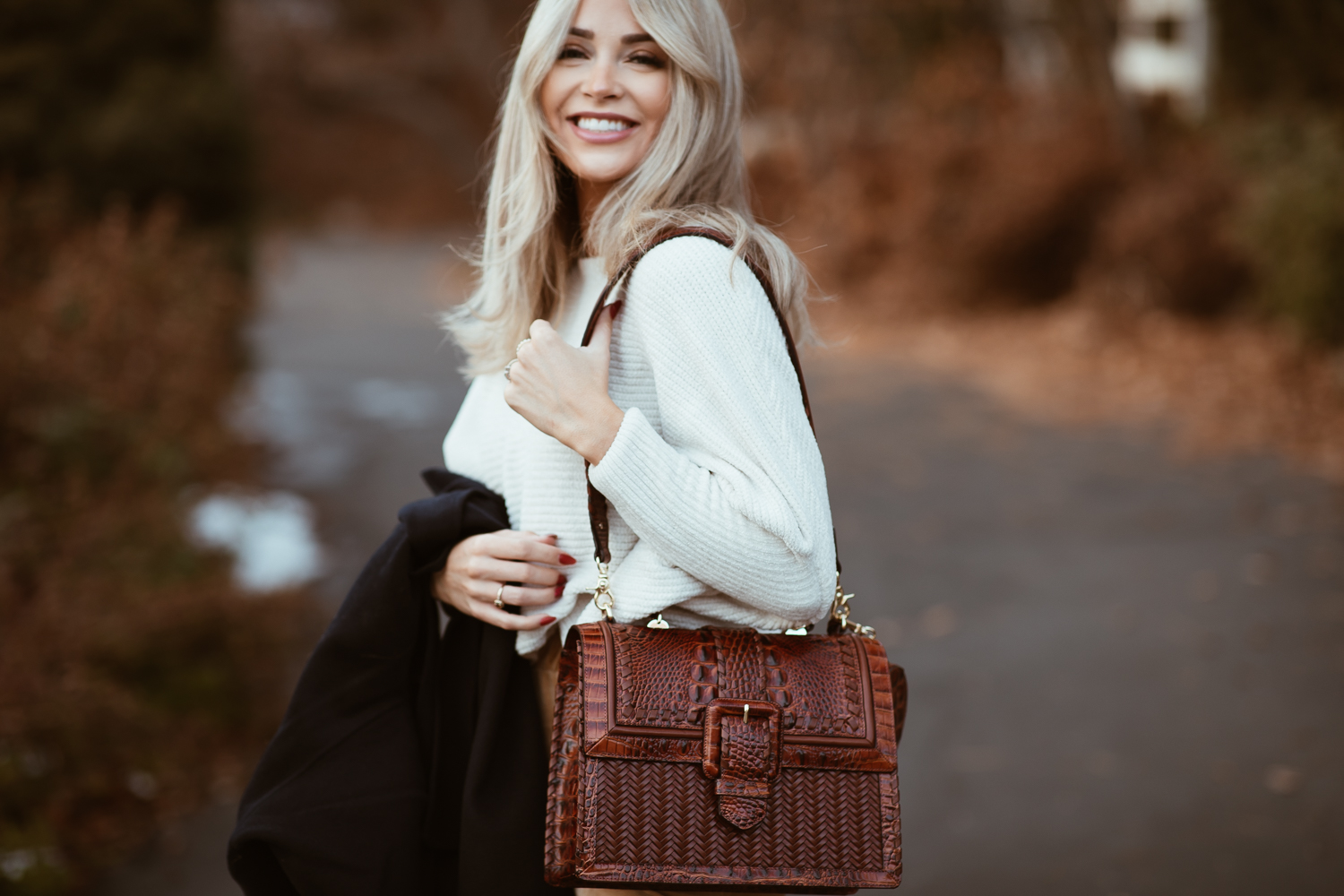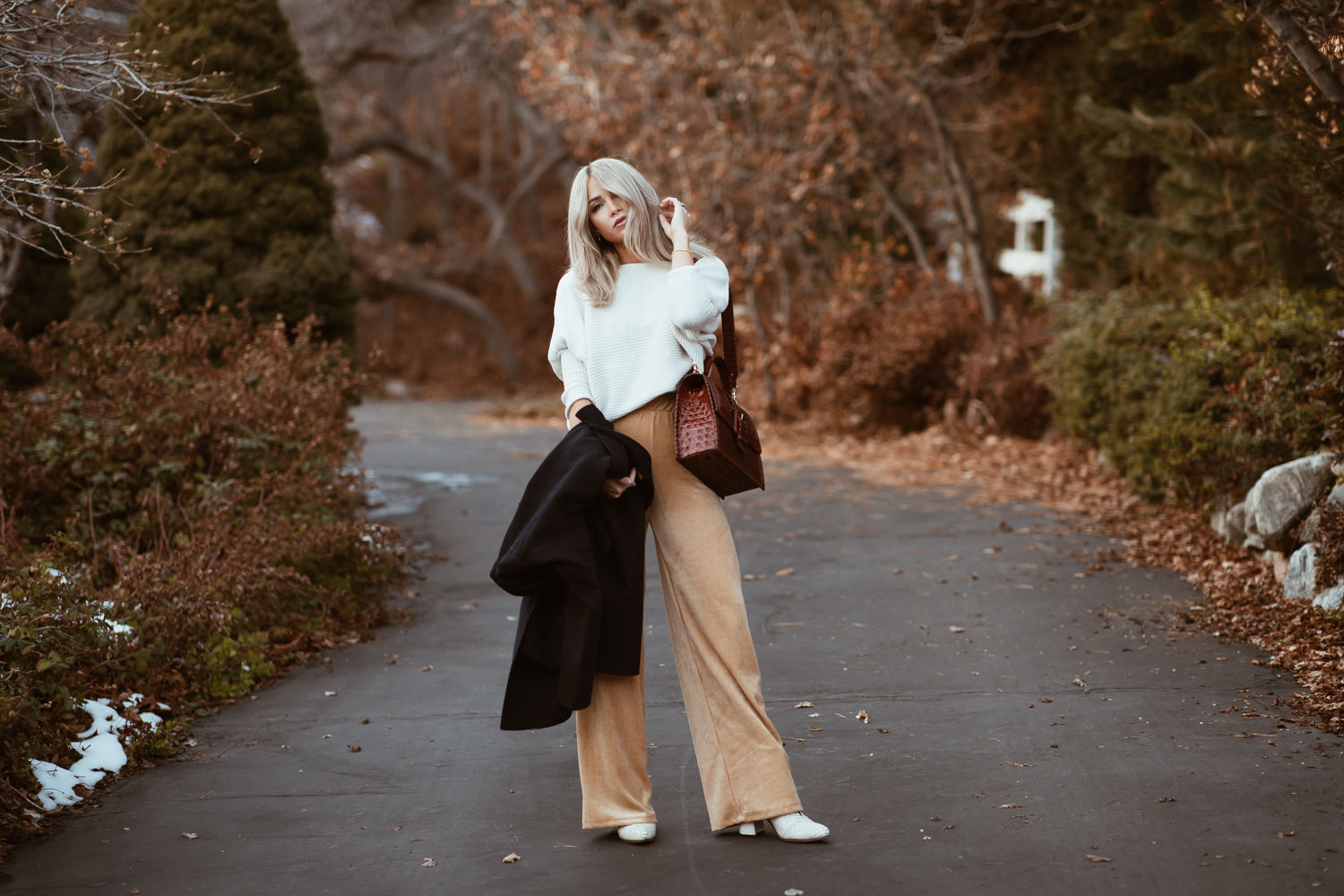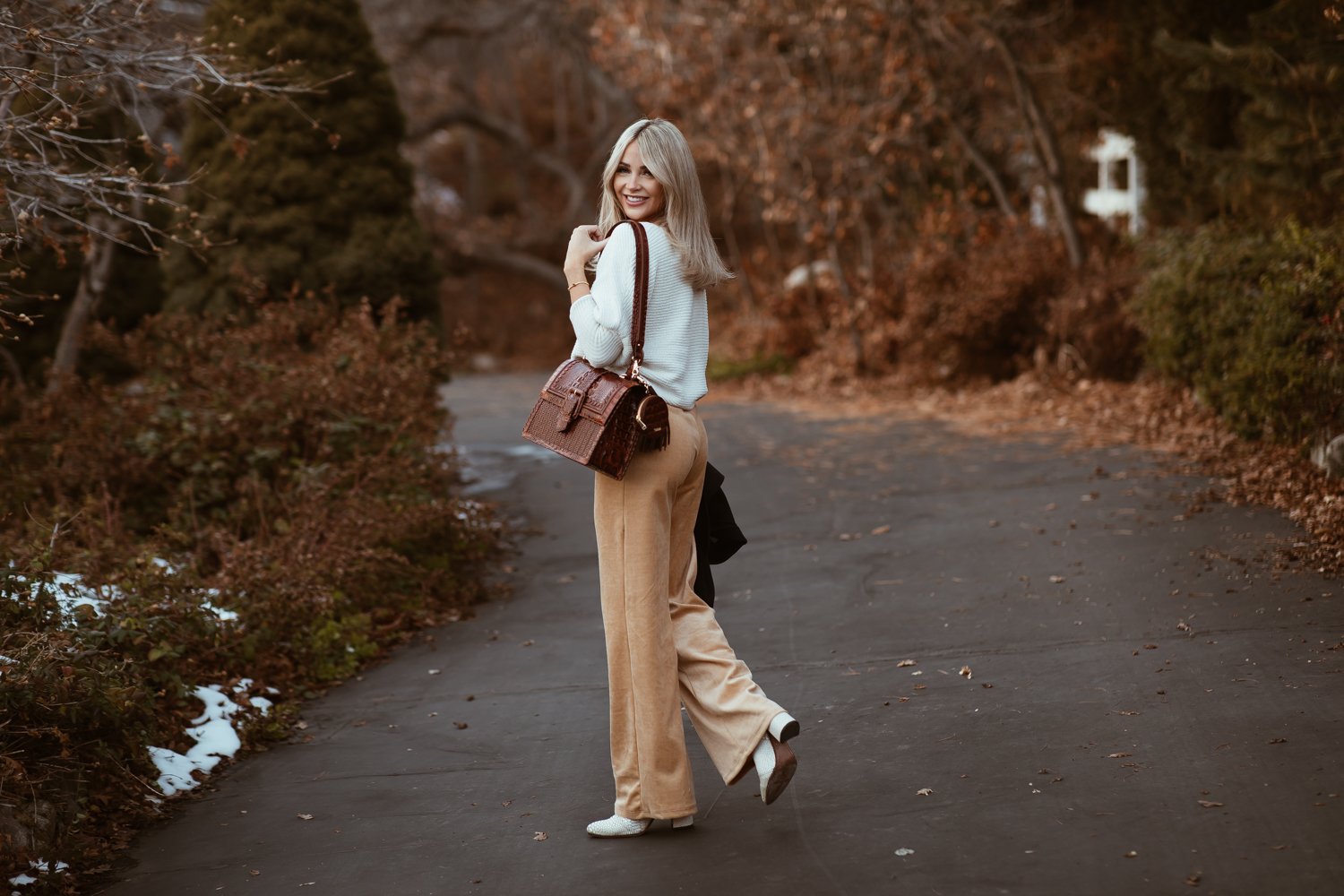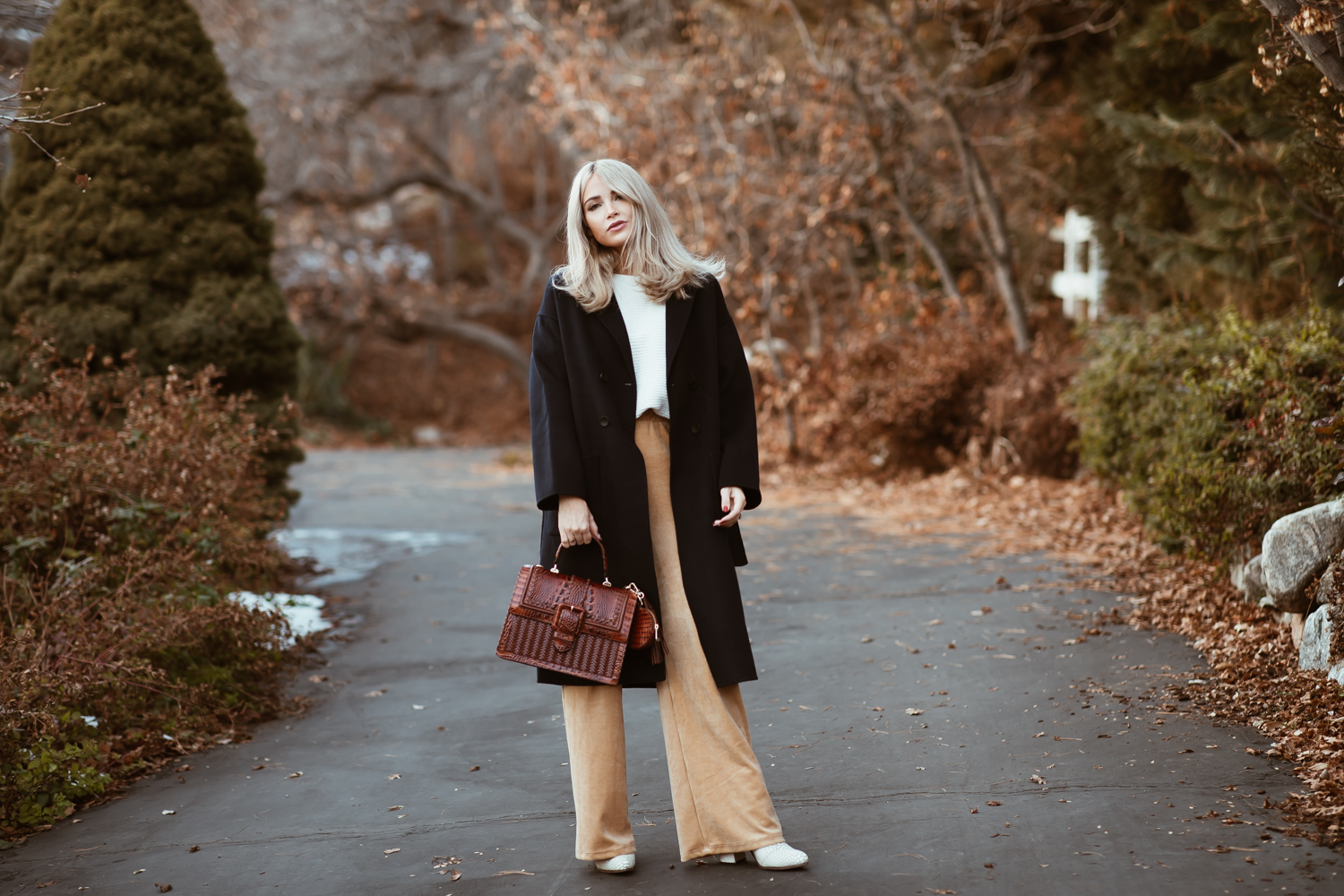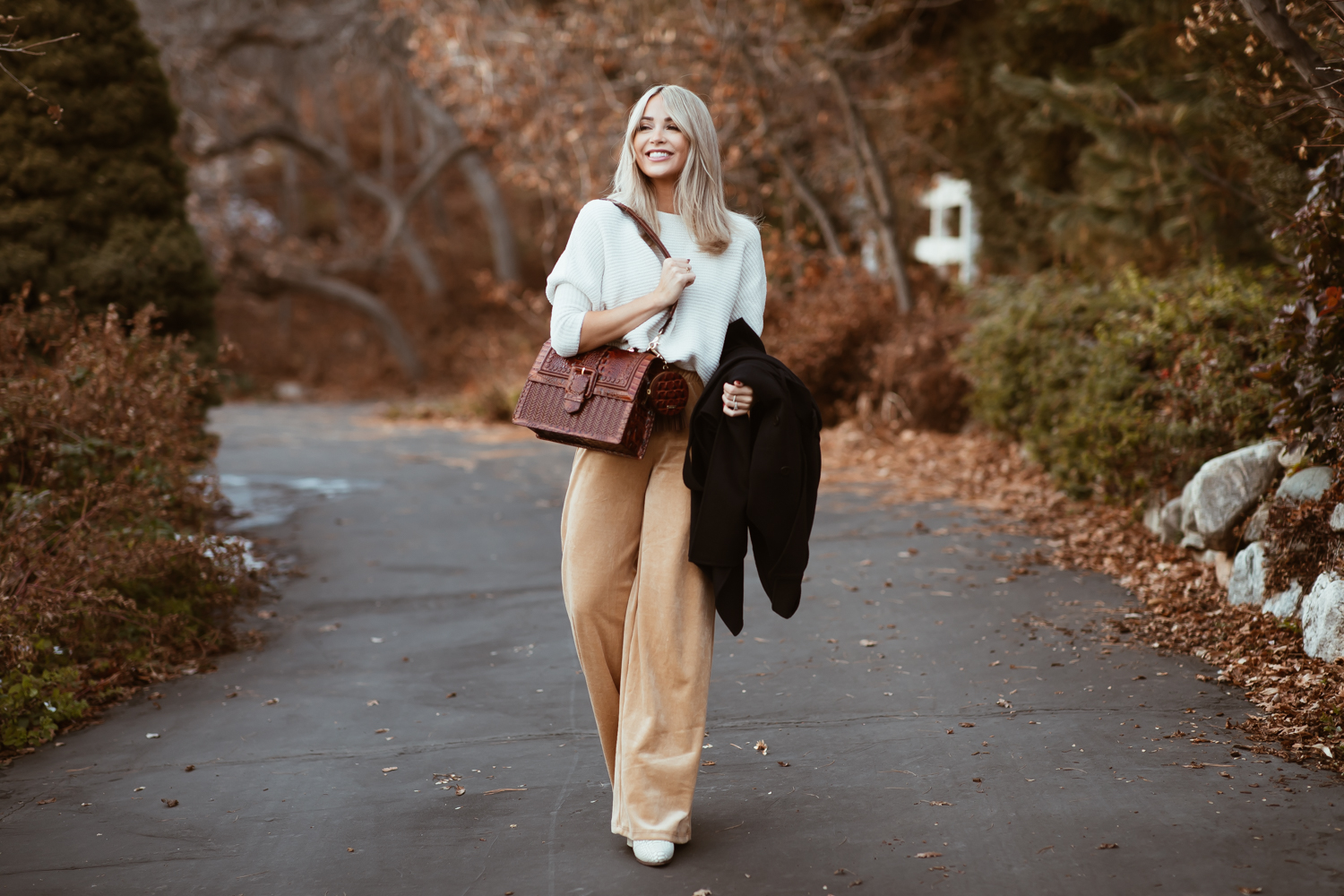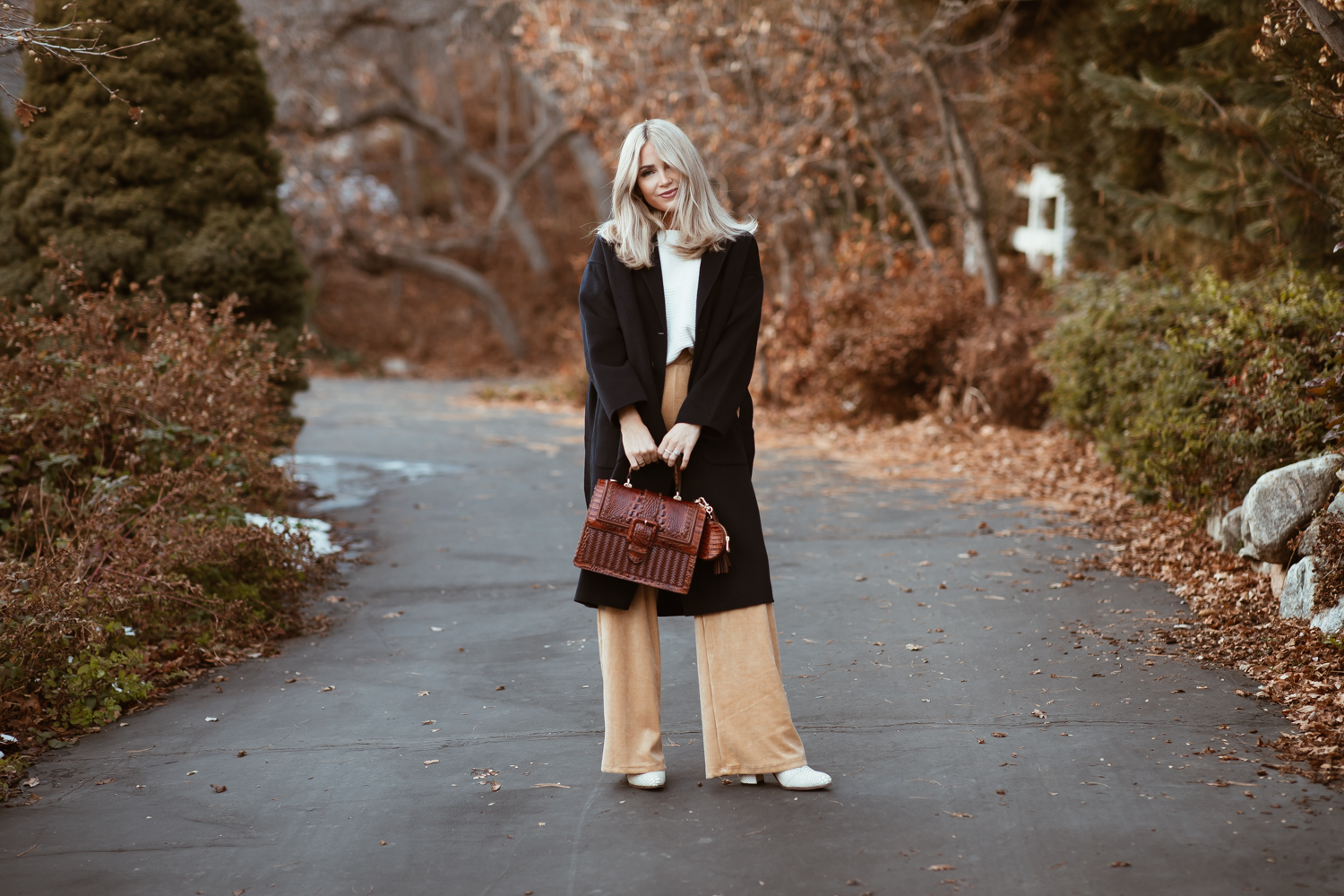 handbag | coin bag | sweater | pants | coat |