Hello loves.
Wishing you all a very happy Monday and I hope that each of you had a wonderful weekend! I was sick pretty much all weekend and even through part of last week (miserable sore throat virus), but I am feeling slightly better than I was yesterday so I am trying to be positive and think healthy thoughts! Little victories right?! Seriously, for some reason this winter I have been getting sick with different ailments way more than usual and it has made me realize just how amazing it is to be healthy each day. To wake up and feel good and have a happy, healthy body is a big deal, and one that I often take for granted when I am not sick. Well, lesson learned, I am not going to take that for granted anymore.
Ok, so on today's look. It's casual but not too casual, comfy, and I love every bit of it. The teddy bear jacket/hoodie just dropped over on caralorenshop today and let me tell you that it might be the coziest and most comfortable piece you will ever put on. Seriously, its as if a big grizzly is giving you a warm hug once you put it on. It comes in chocolate (pictured here) and ash (grey) and will sell out fast so go check it out for yourself if you dig it! I paired the hoodie/jacket with a bright patterned oversized sweater, some basic black leggings, and finished it with some knee-high boots and one of my favorite bags! Winter means layers, and one thing I love about this look is that it is effortless, and yet it looks as if I spent some time actually thinking and caring about what I wanted to wear this particular day. That to me, is one of the beautiful happenings/accomplishments with a good look…when it looks so good and shows the effort was put in, and yet truly is effortless in all reality. I like when a look is cool and chic but without trying to be! Does that make sense?
Any how, I am signing off for today, I love you all and make Monday a great day!!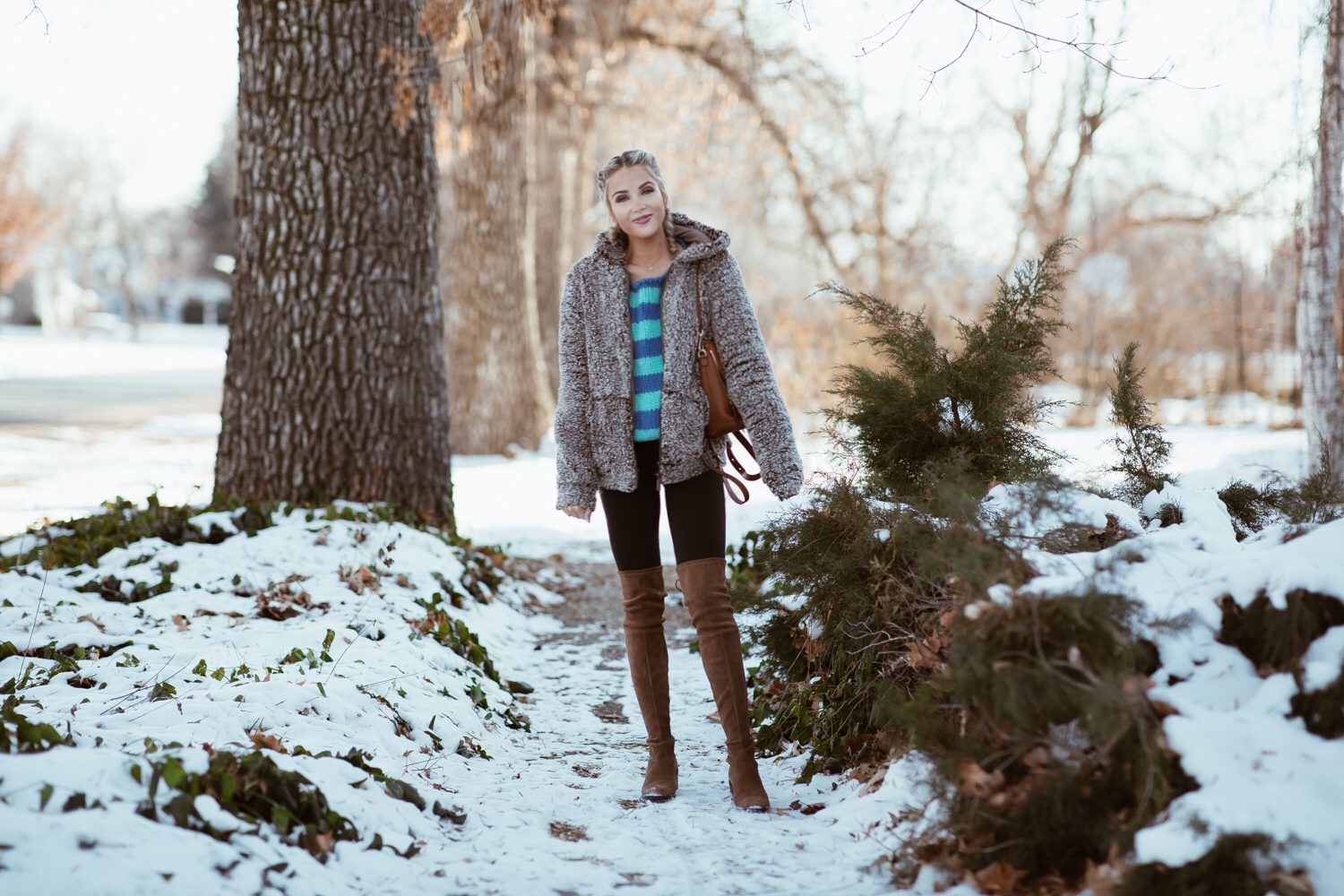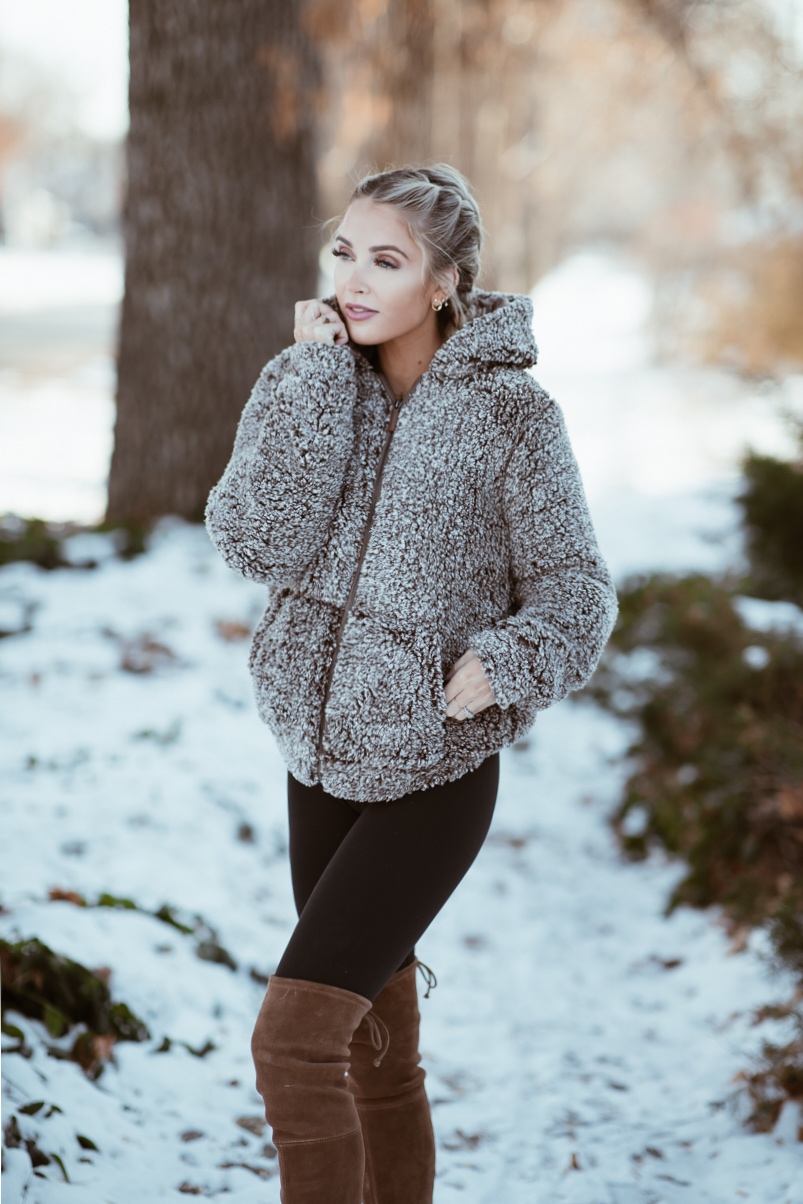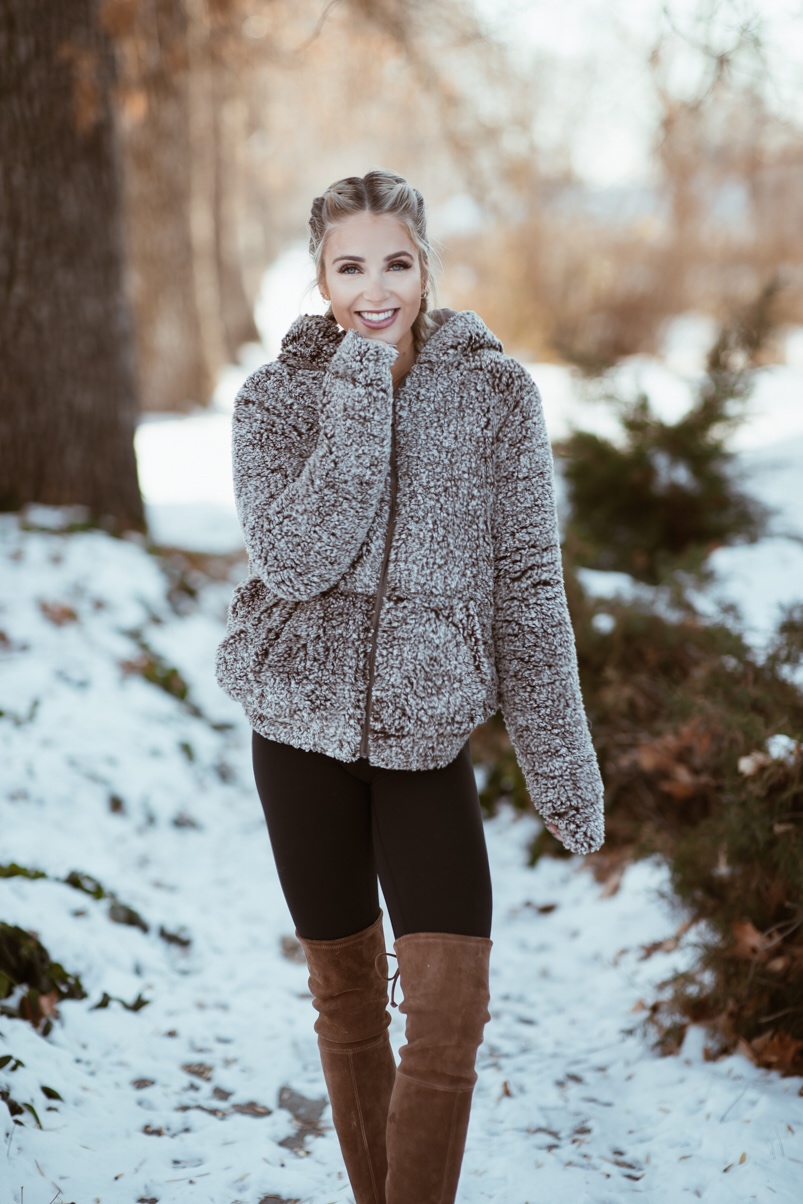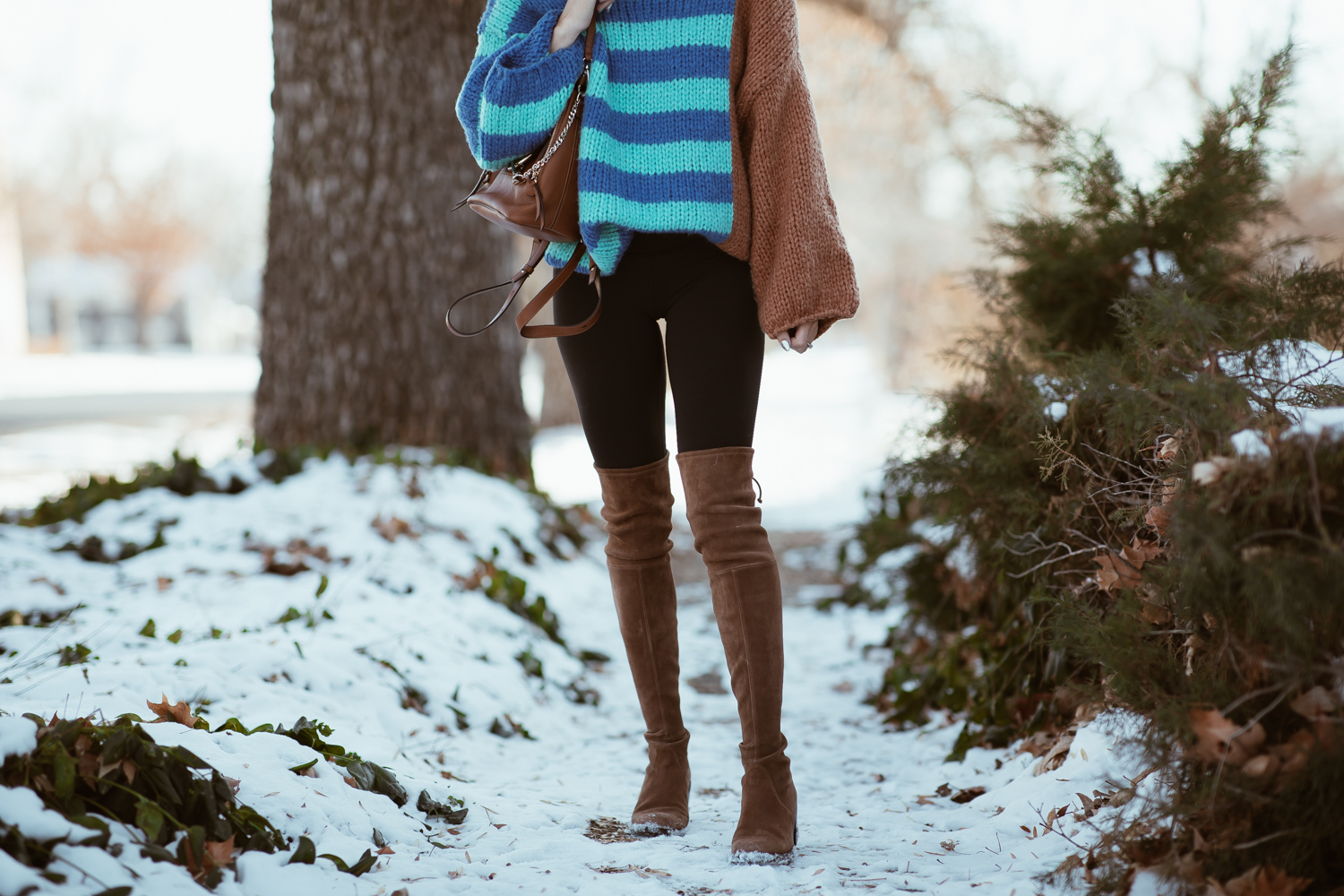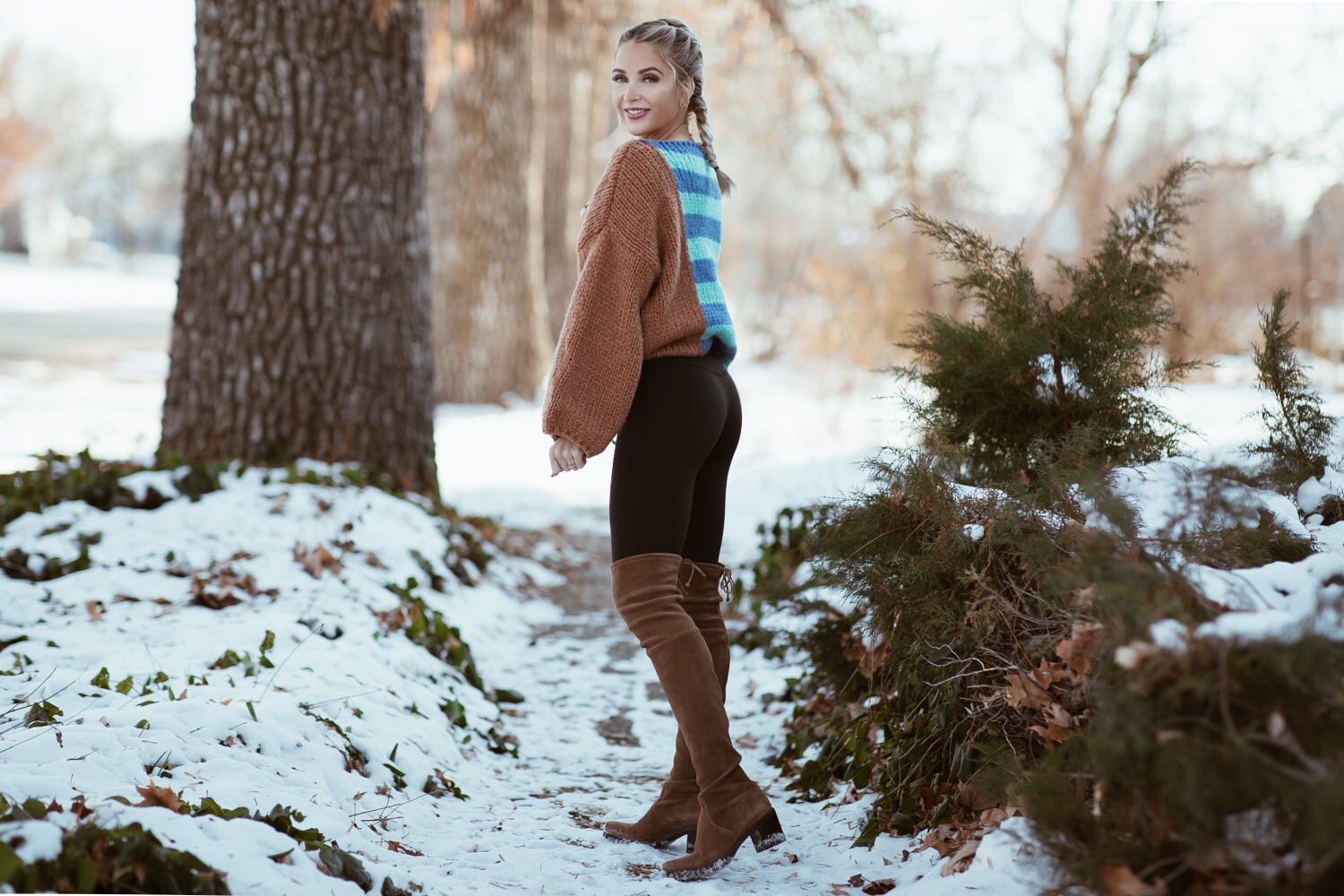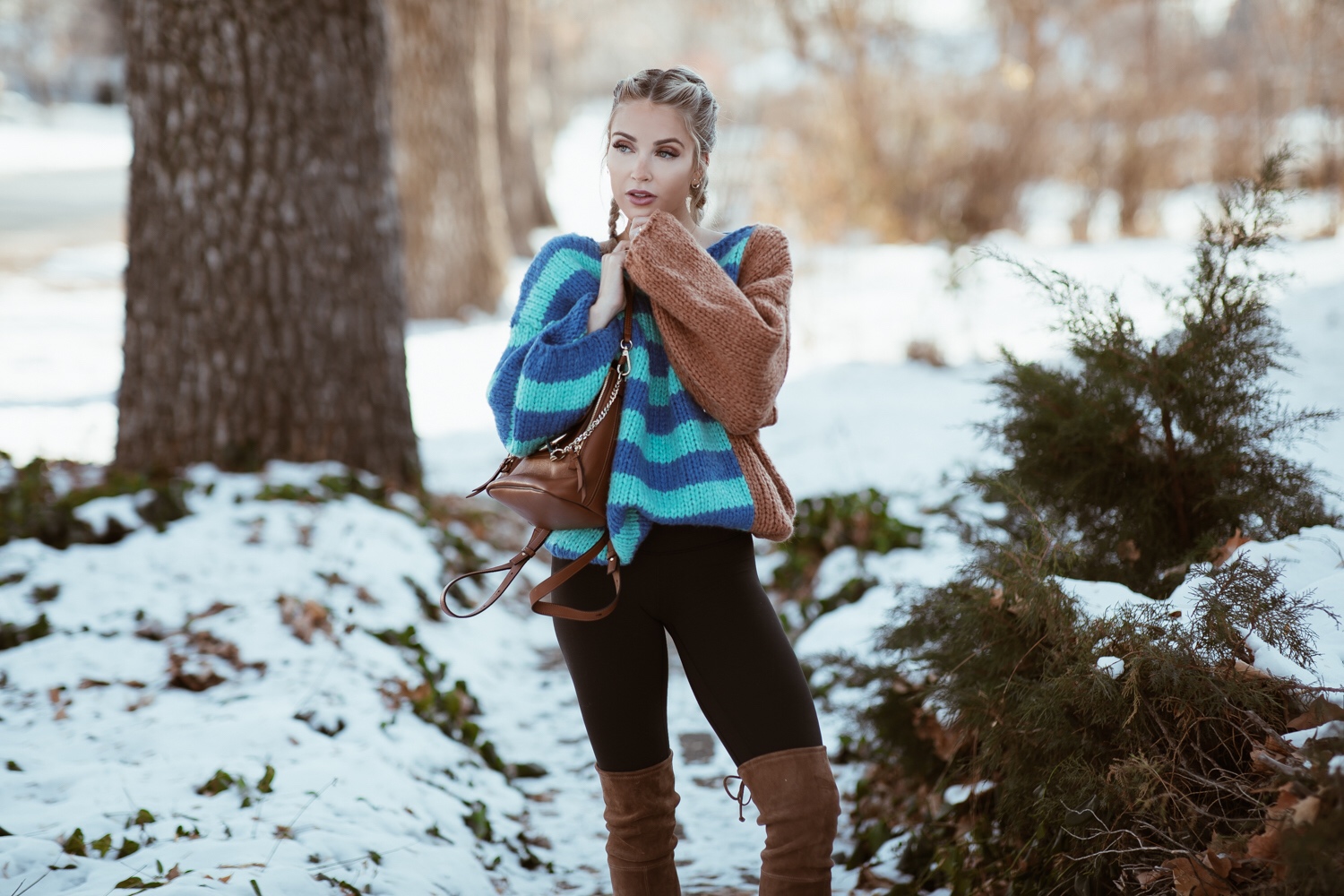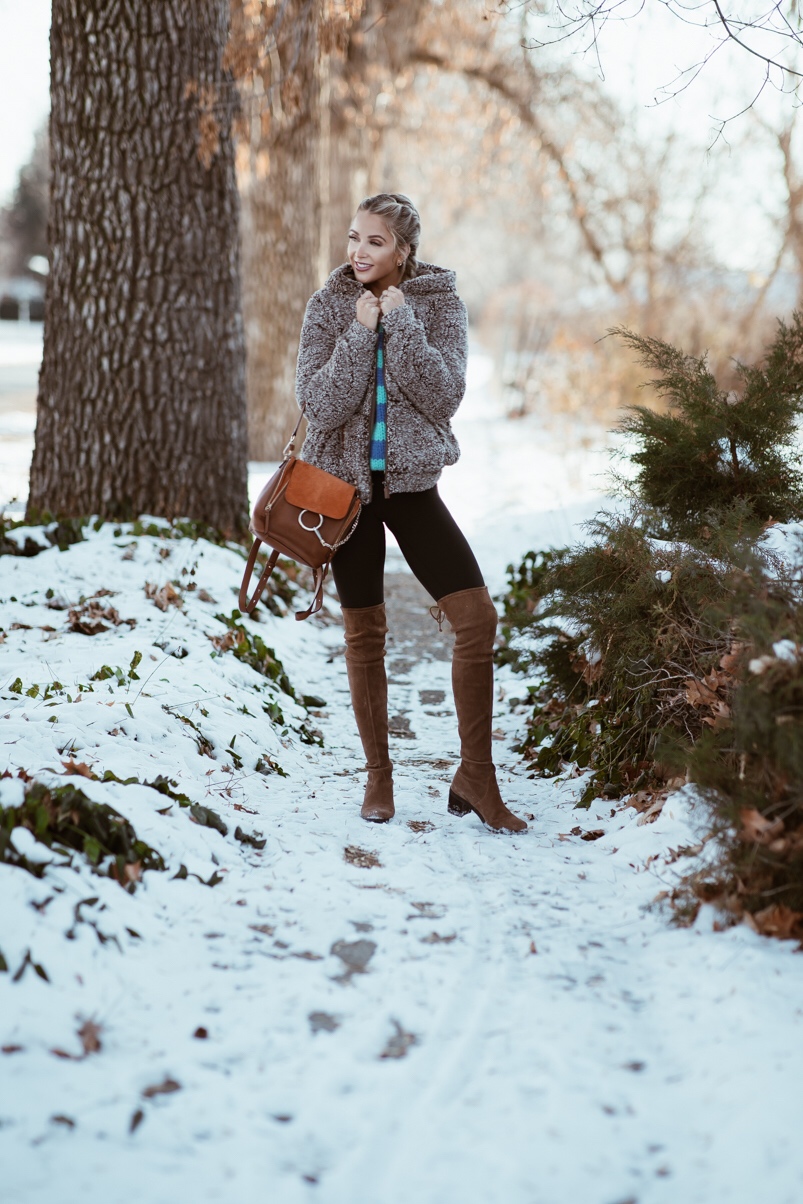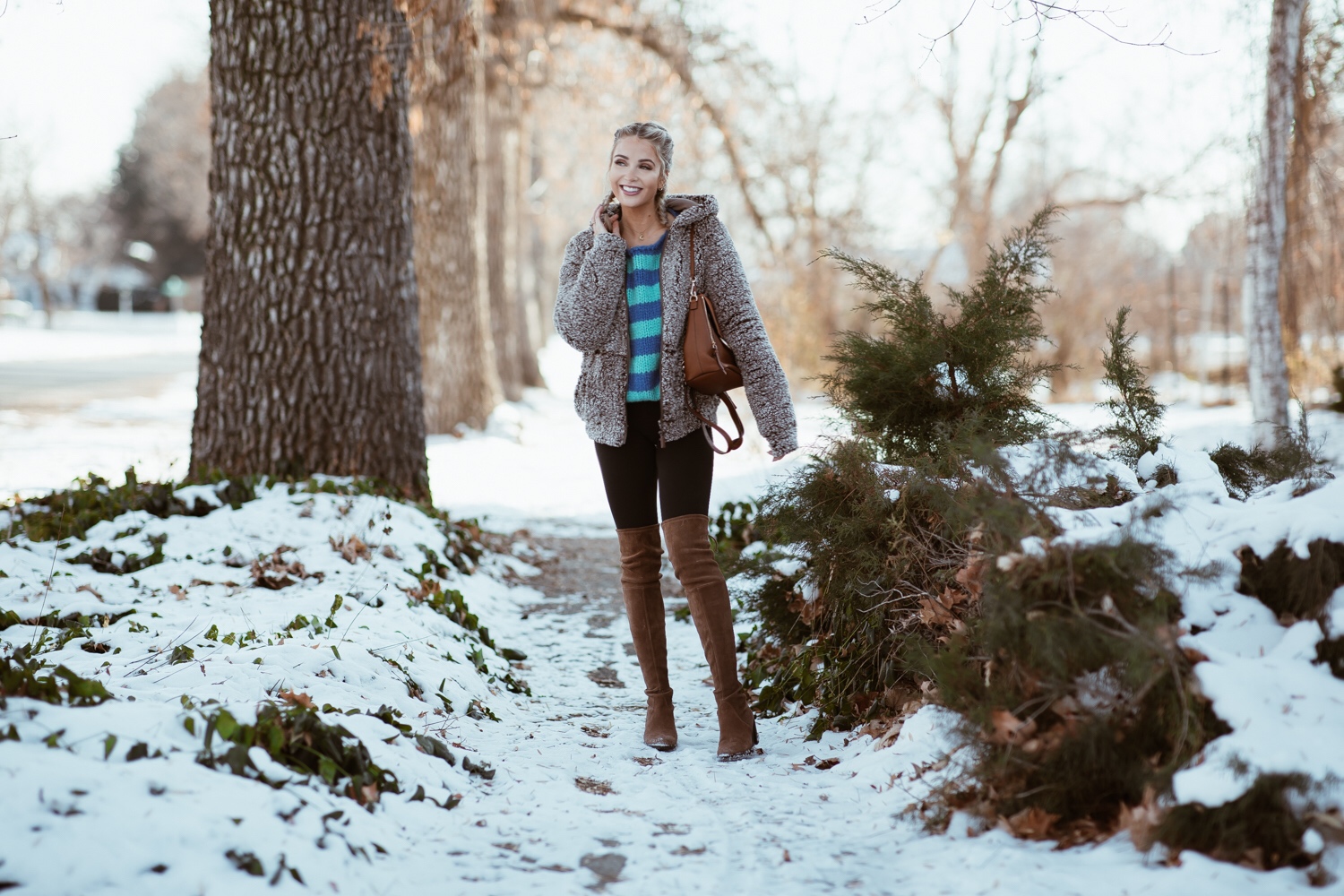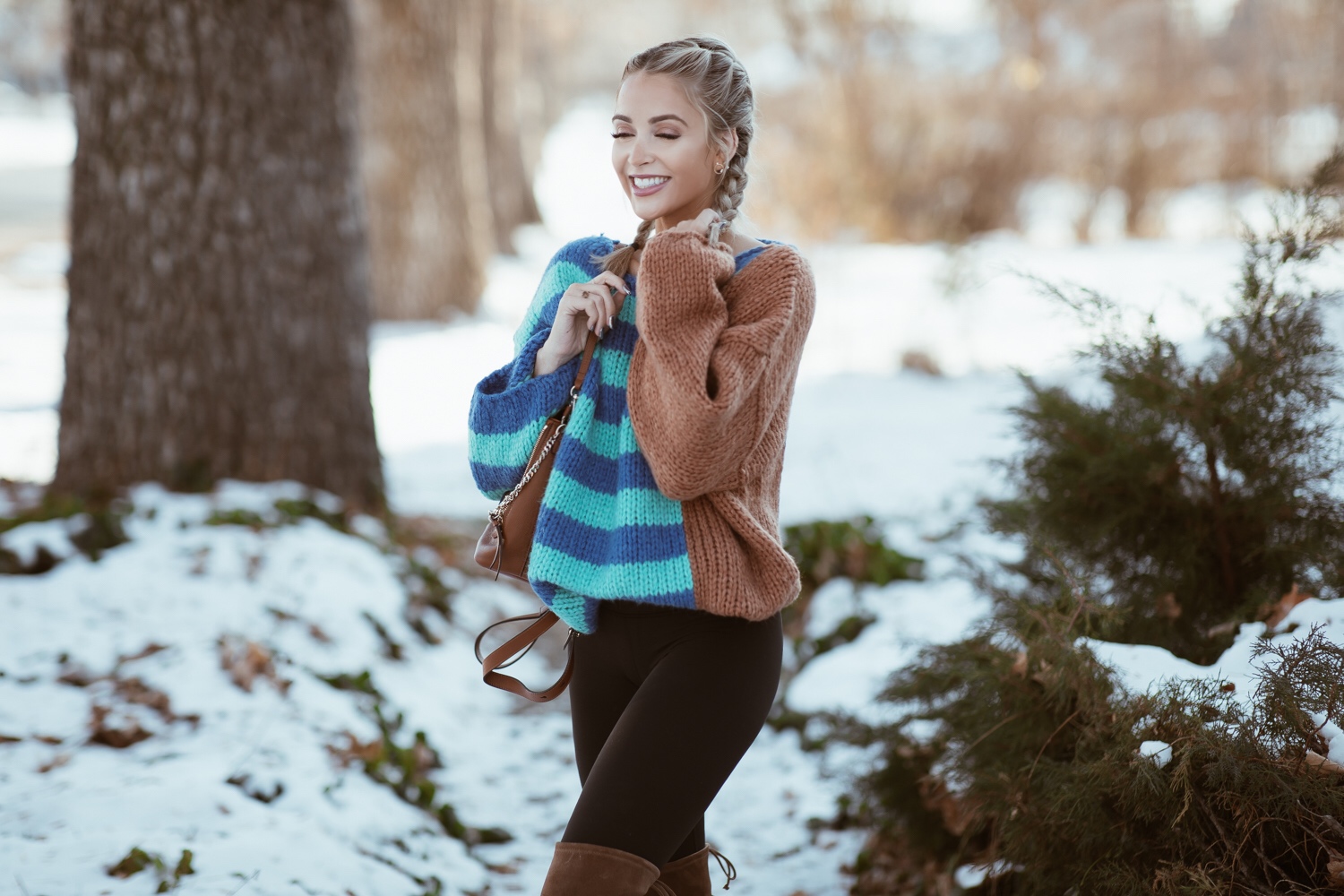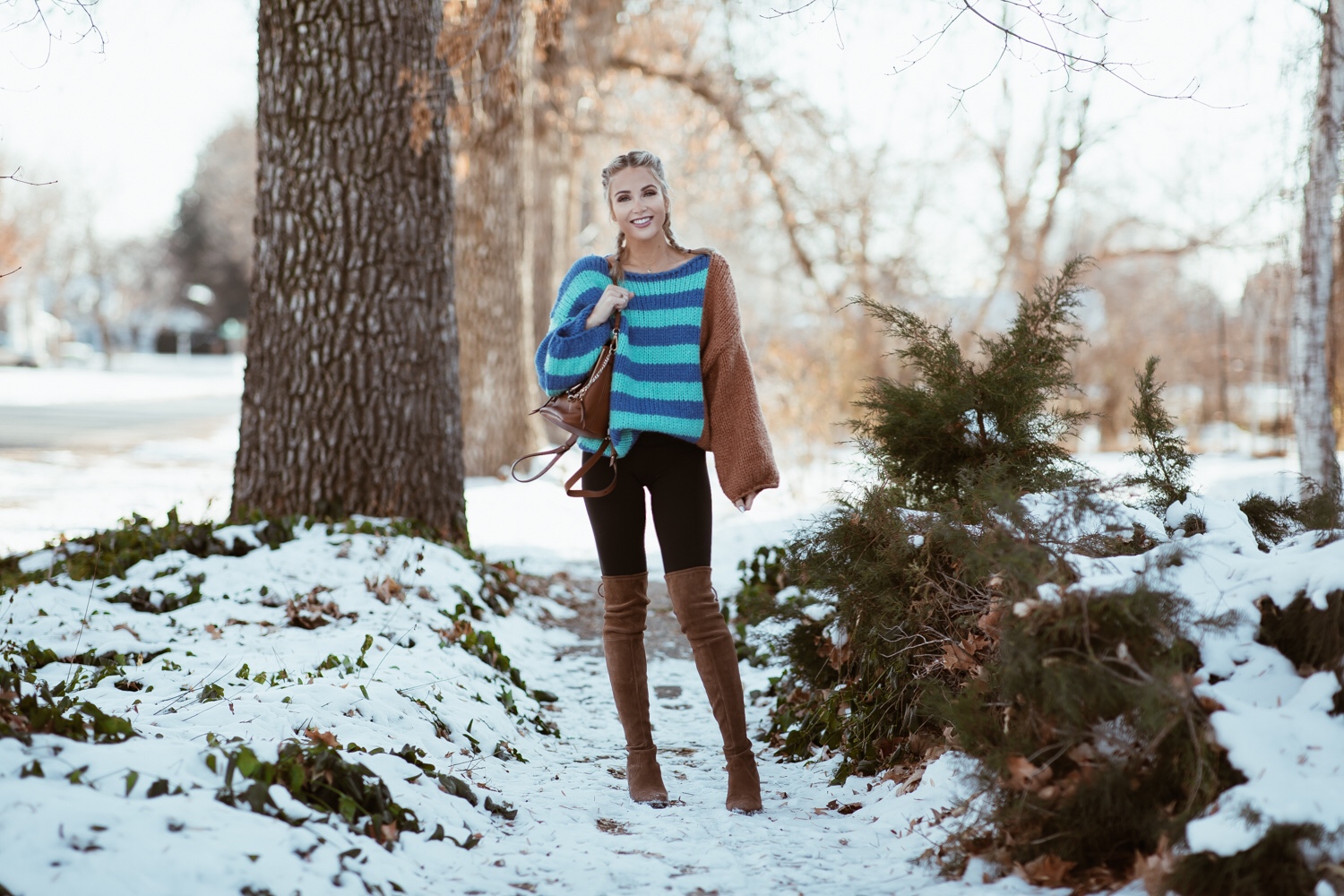 sweater | leggings | jacket | boots (sold out but here is the same boot with lower heel) | handbag | earrings