Sophisticated casual. Is that a thing? Oxymoron?
Well, it's a thing now I hope because taking those two ideas and combining them is what this look is all about. The blazer, button down shirt, and the shoes provide the sophistication, and the biker/legging shorts as well as the shoes ( I realize I said shoes twice) provide the casual. The beauty of these shoes is that they can be both dressed up or dressed down, or both, like they are here with this look. I wore them to meetings, walked much of downtown LA in them, and was as comfortable as ever. I love this look because it takes pieces from seemingly different worlds, the blazer and shirt from one, and the leggings/biker shorts from another, and marries them together to create a unique and what I like to think fab look. The shoes straddle the line between all the  pieces and do it in a seamless manner.
I hope you guys dig this look as much as I do and if you do, maybe we can start to make sophisticated casual an actual thing ya know?! Happy humpday to each of you! Thanks for following and I love you all!!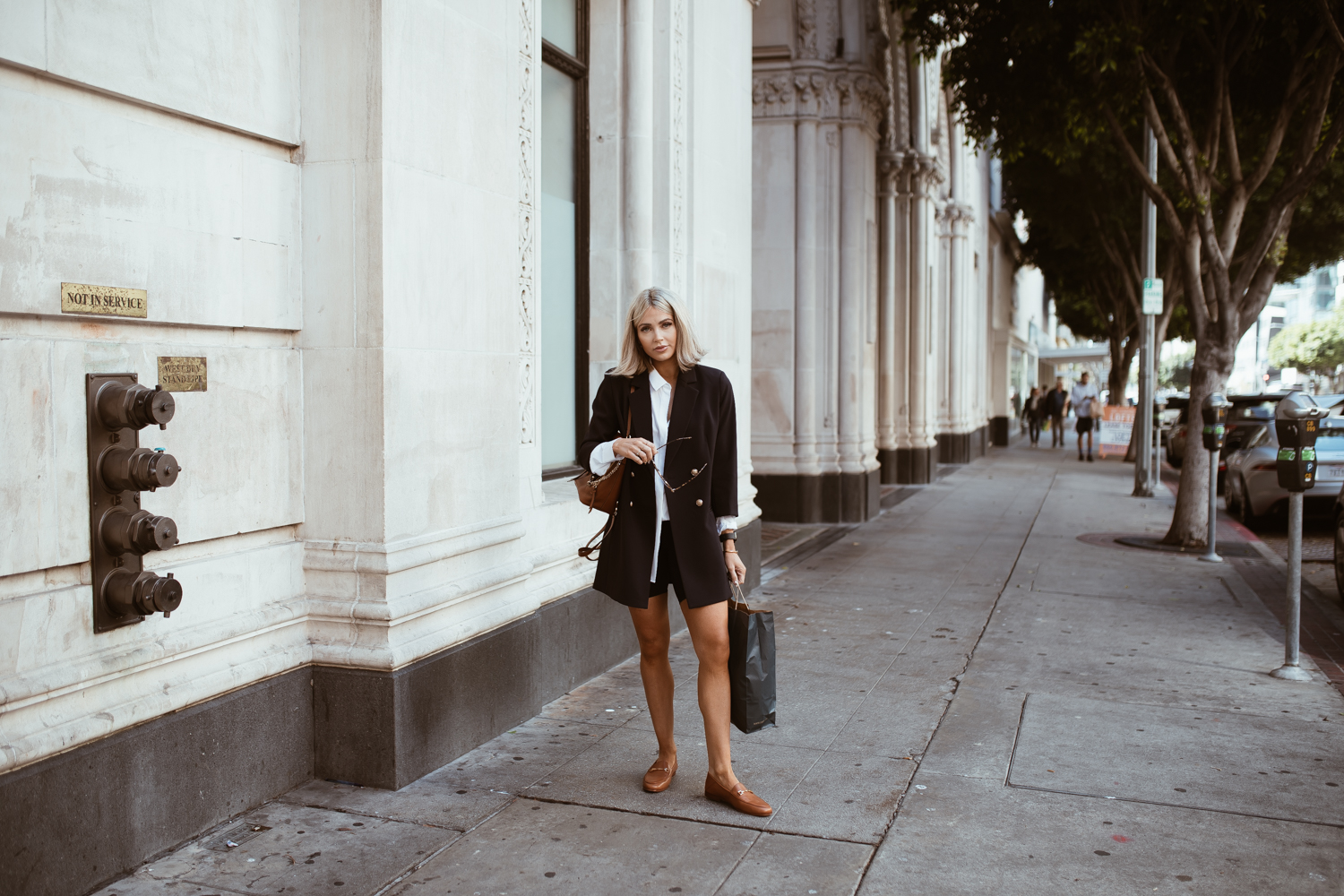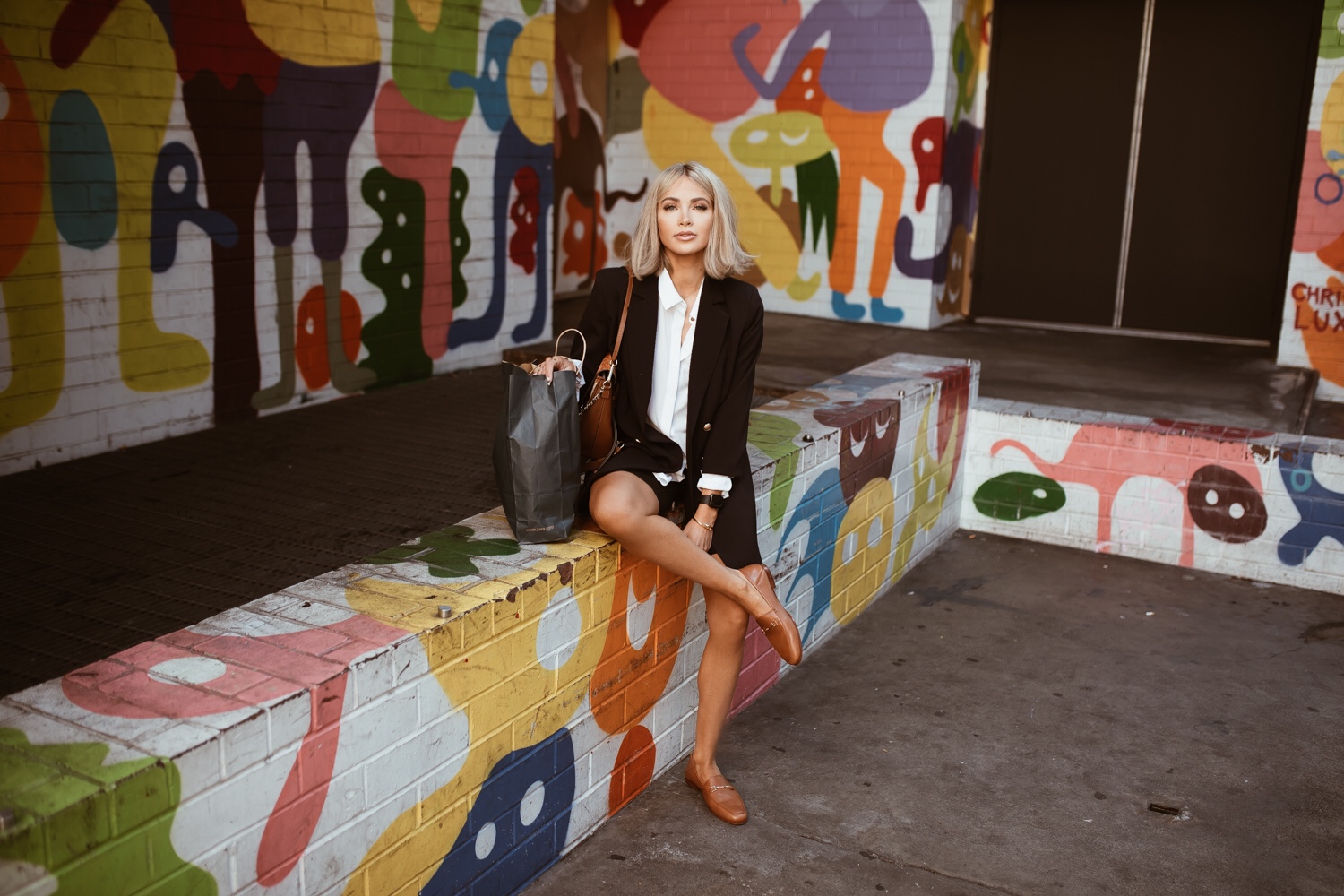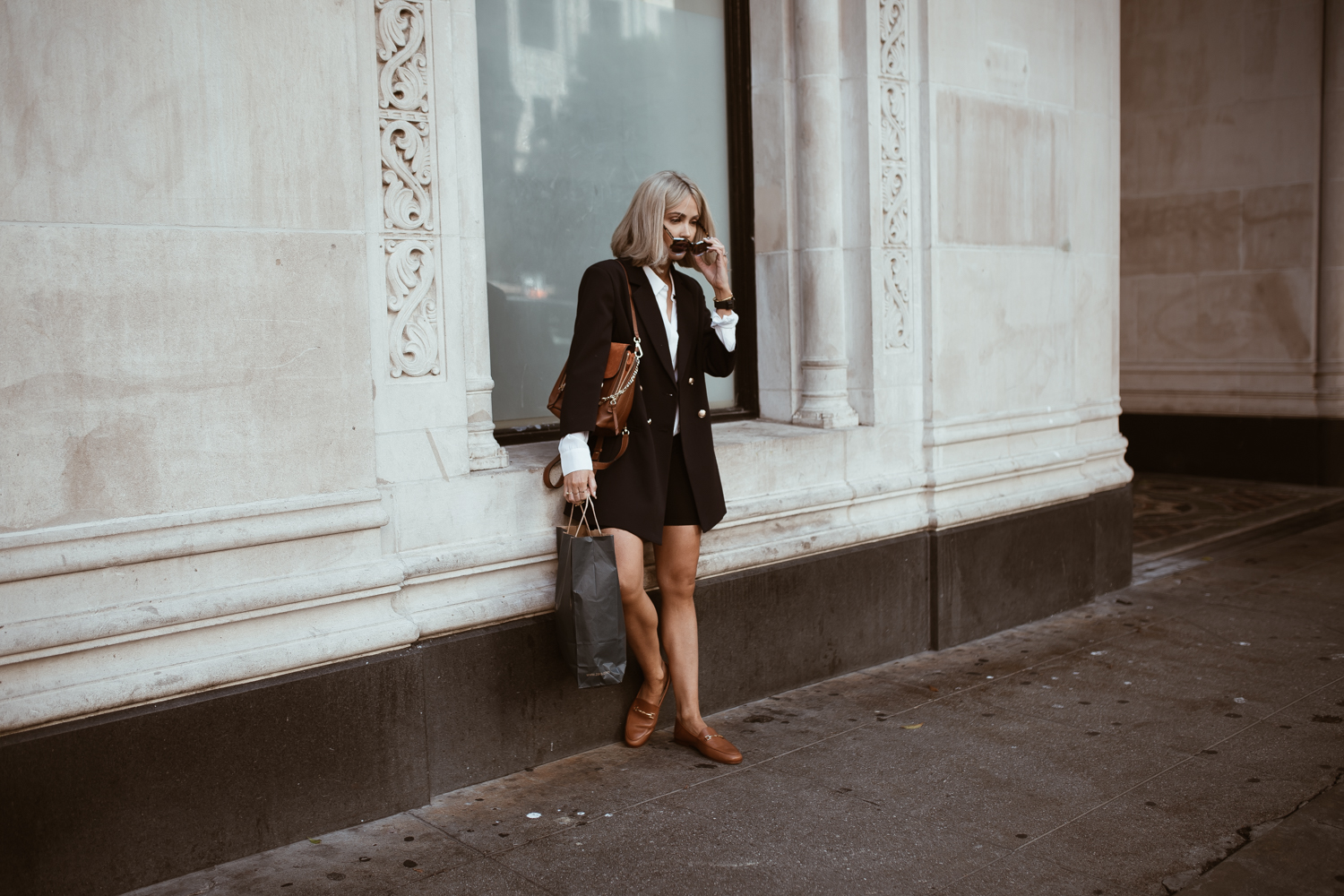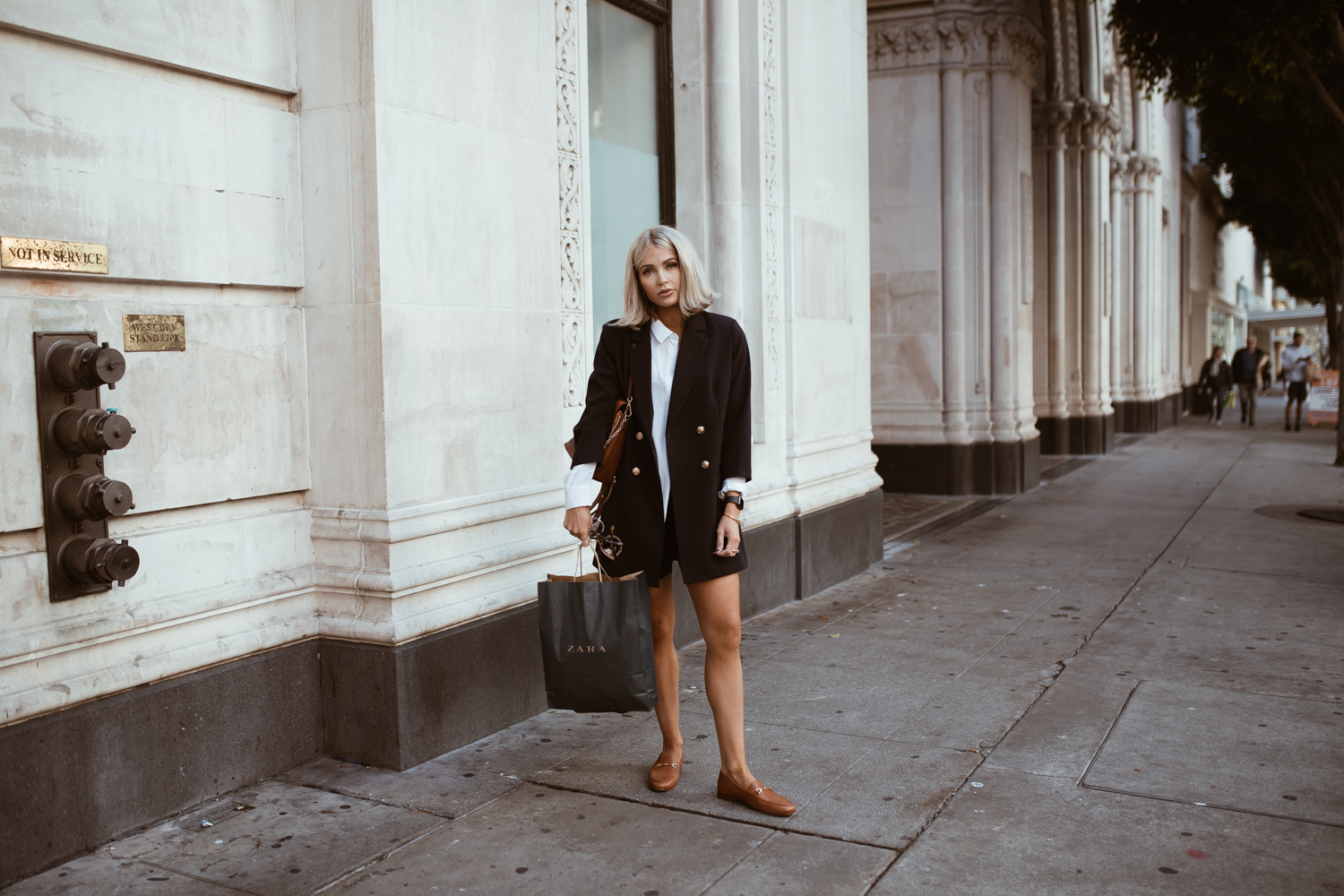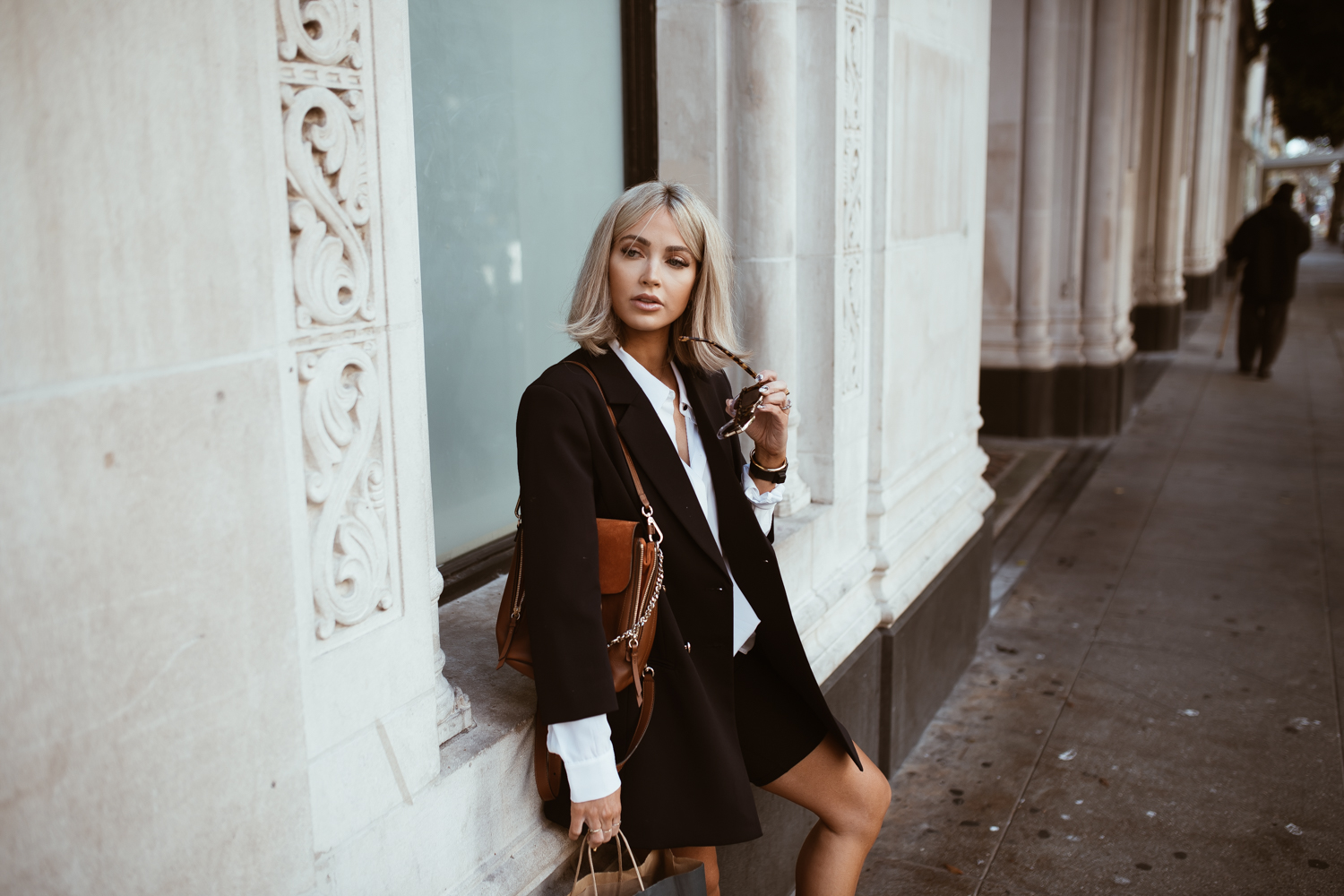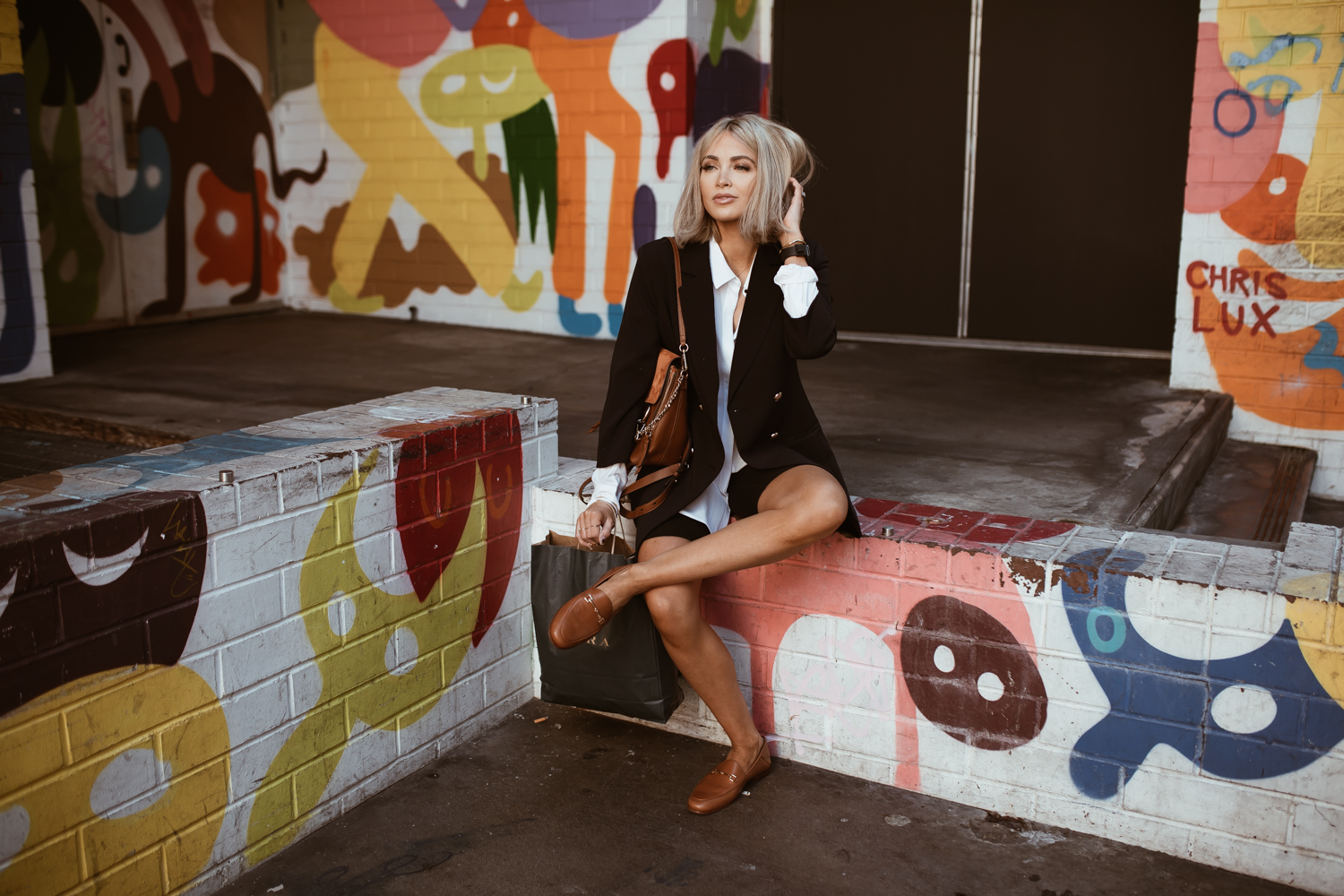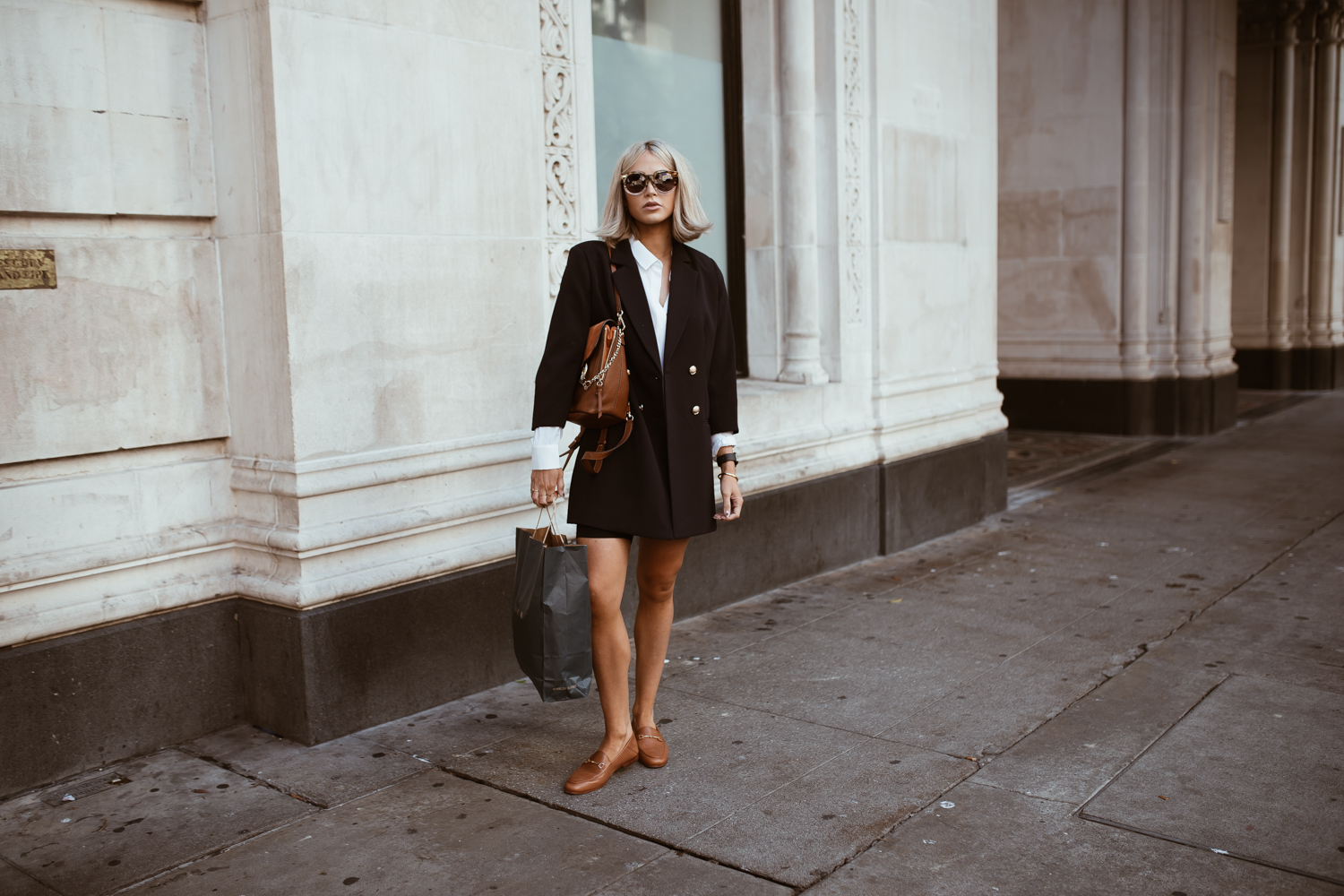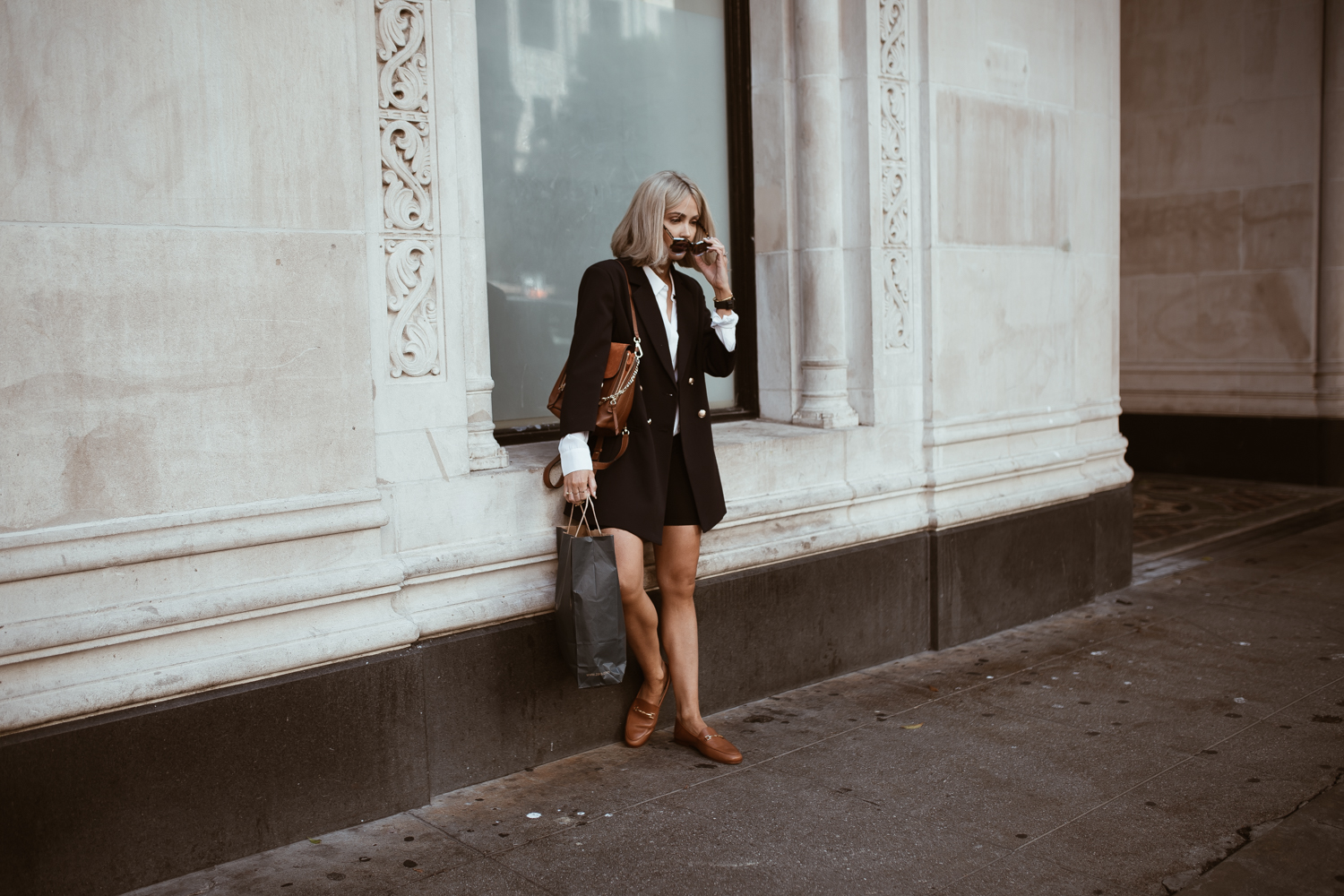 blazer (old, similar) | shirt (i bought in a large to be oversized) | shorts | shoes | sunnies | handbag