Good morning loves!! Happy Monday to each of you and I hope that this finds you excited, refreshed, and ready for a new week of life!
Today's post takes us back to sunny AZ and features something I don't always wear, but when I do I seem to always love, that something I am referring to…neon. It's bright, it's bold, and in the case of this swim look…its one of my favs!! What do you guys think about neon? Too much? Love it?
As I said above, I don't wear it very often, but when I do, whether it be swim or active wear, I seem to love the way it turns out!! I love the fit and unique design of this swim top and bottom, and then combined with the neon skirt, it gives you a look to wear at the pool, both in and out of the water. I have linked the details of the kiddos swim pieces, as well as mine, below so you can check them out! We have a busy and exciting week ahead of us so I am going to sign off now, I hope you all have a wonderful Monday!!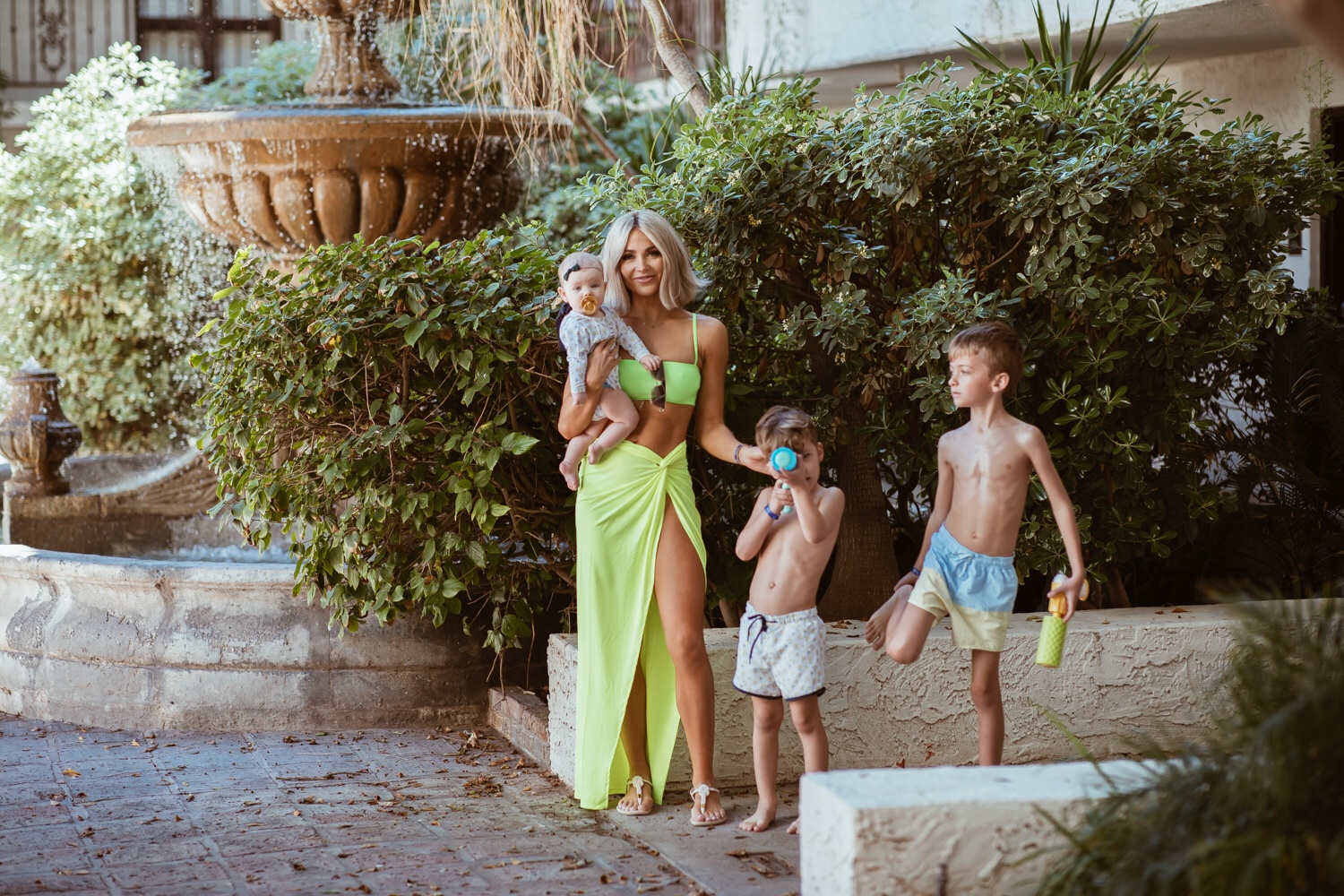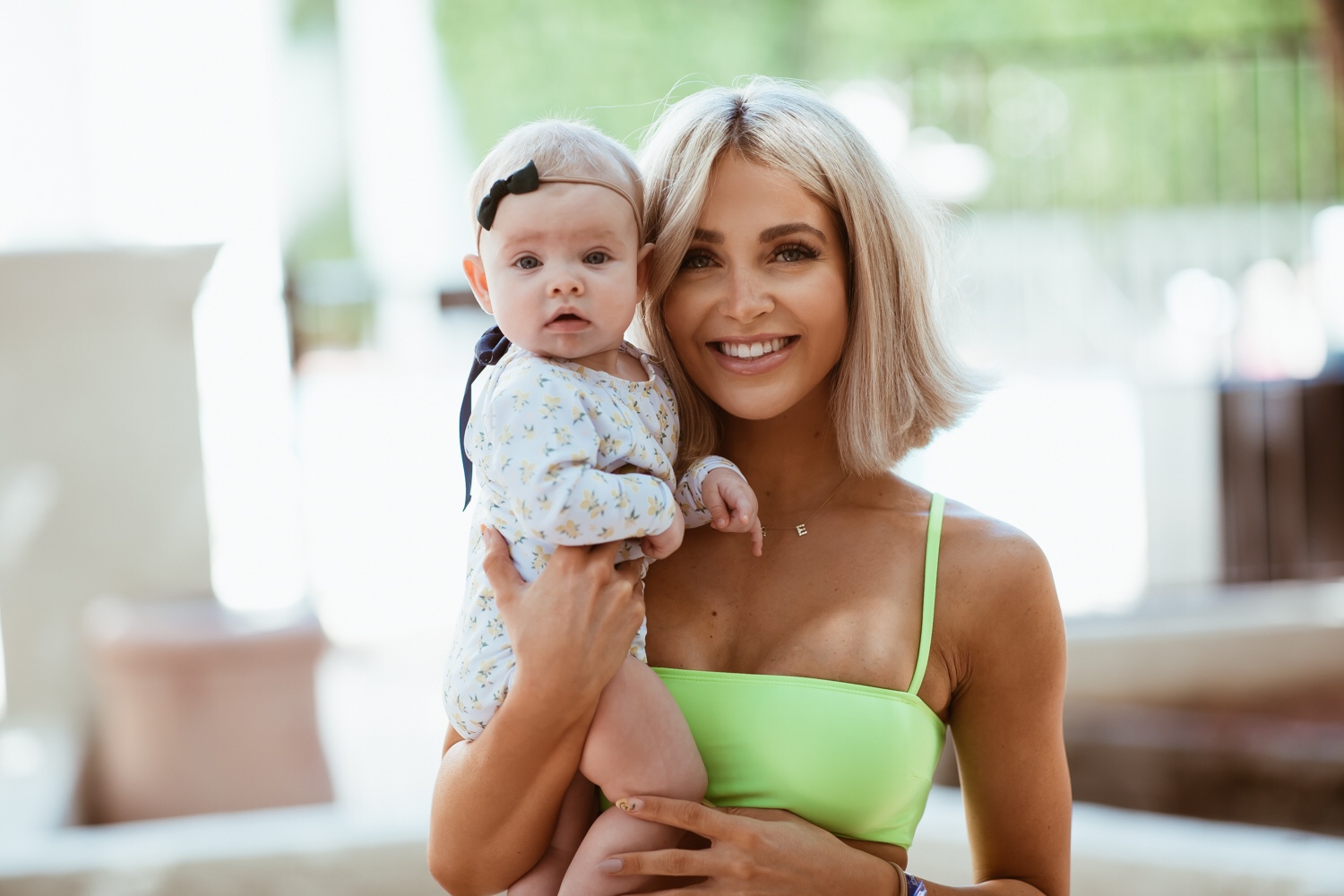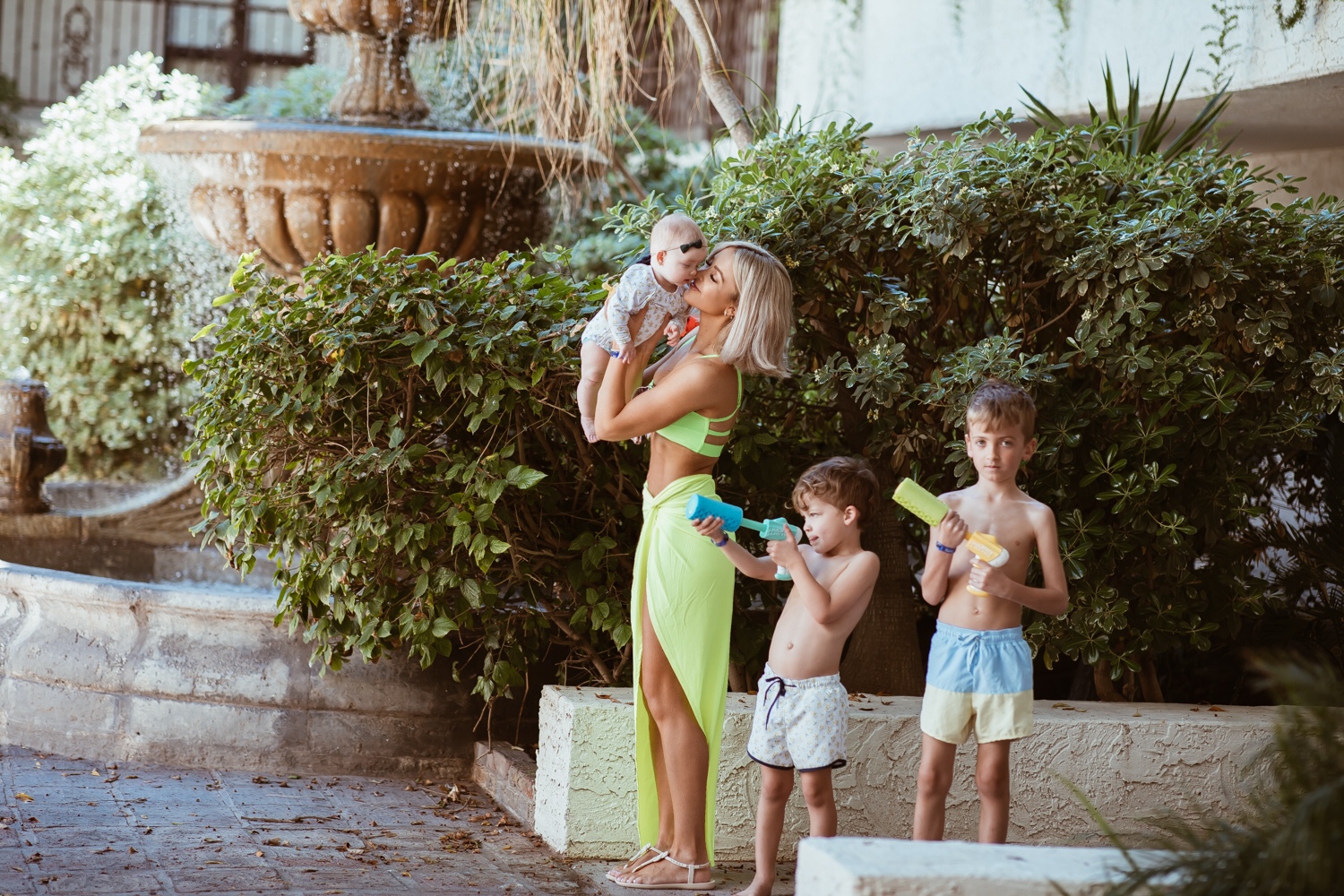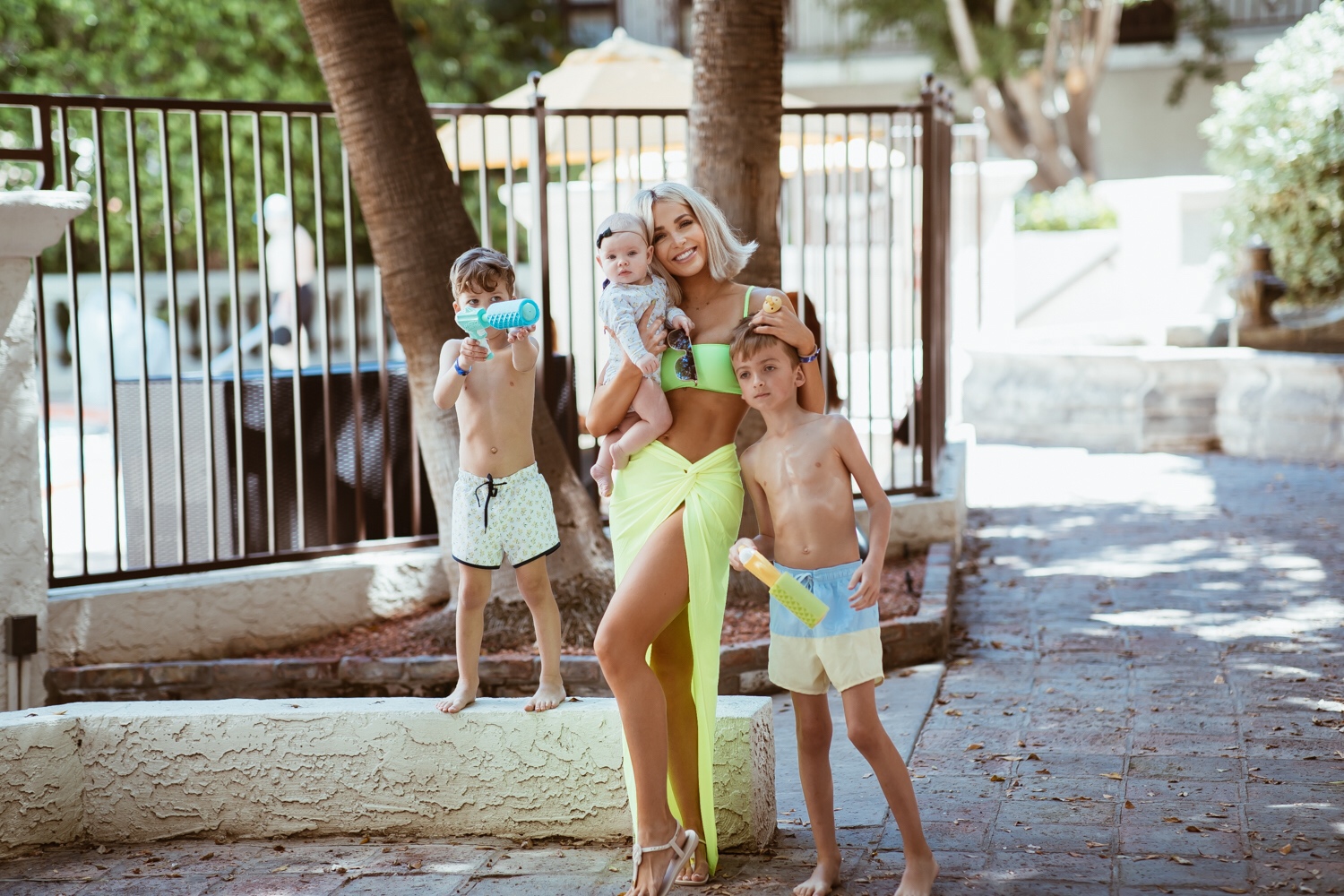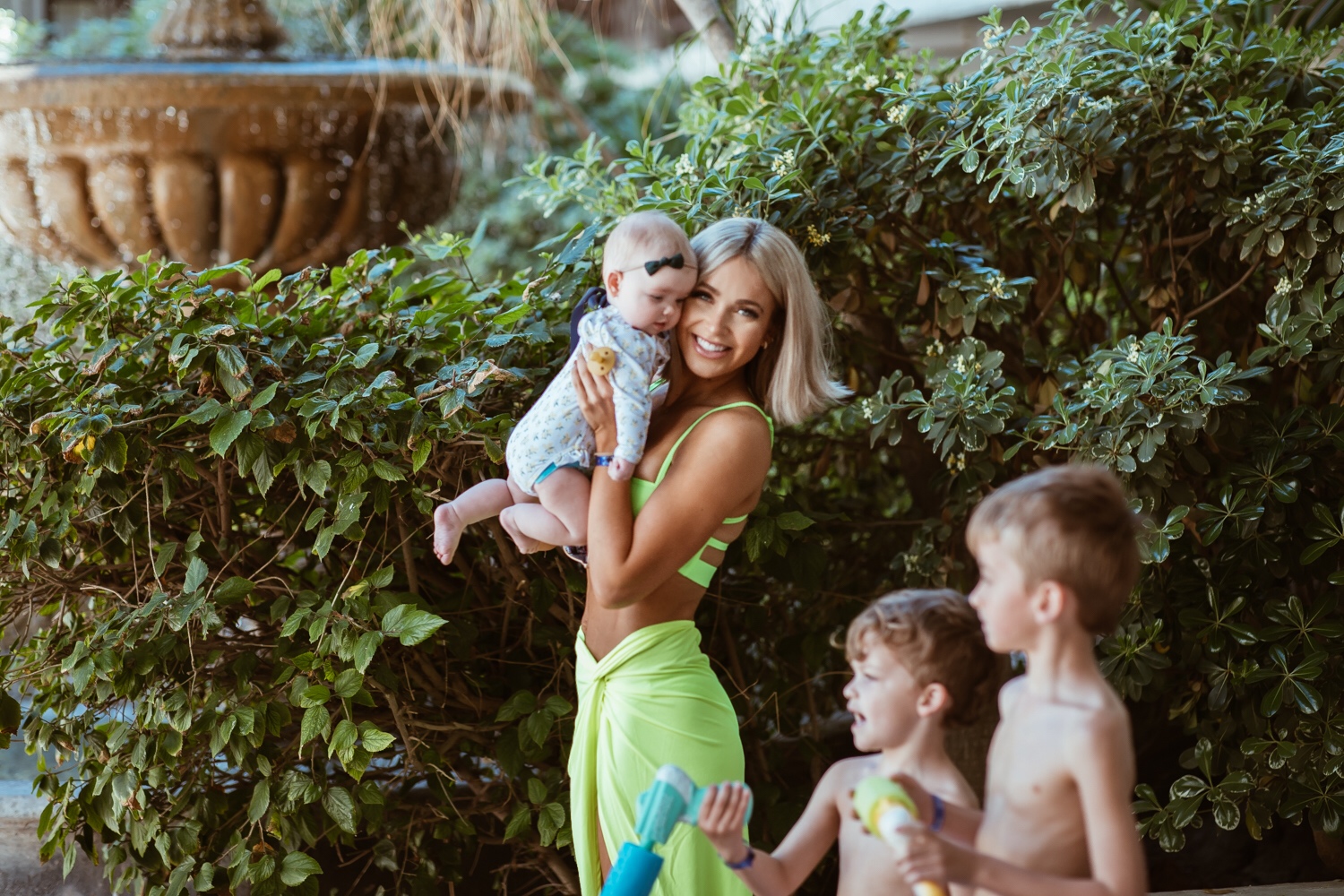 swim top | swim bottom | skirt |