*This post was in partnership with ShopStyle and ShopDisney.com As always, all thoughts and opinions are our own.
"This is Halloween, this is Halloween, pumpkins scream in the dead of night…" so, Halloween is upon us and for those of you that are fans of The Nightmare before Christmas will recognize who we are dressed up as this year!! We are so excited to be partnering with shopDisney.com to bring Oogie Boogie, Sally, Jack Skellington and more to life! Halloween around the VB household is a big deal, I would dare say that it is one of our favorite holidays as a family and has become such a fun tradition each year to look forward to! Brainstorming and discussing what we are going to dress up as and coming up with new costume/theme ideas has become part of our Fall season now, and we were so excited once we saw the character costumes from Nightmare Before Christmas were an option on shopDisney.com.
The boys have loved that show for years now, and we have such fond memories of Hanes (probably when he was about 3) singing over and over the lyrics to " This is Halloween." He was so giddy to be able to dress up as Jack Skellington and Arrow never broke character as Zero, Jack's pet ghost dog. He was seriously killing us with his "dog faces" and didn't want to take the costume off. Brod loved being Oogie Boogie, even though the mask was extremely creepy, and I had a blast dressing as Sally! True story, the entire time we were shooting these photos and getting ready in our costumes, all of us but Echo (seeing as she can't really sing right now) were either humming or singing the main song from The Nightmare Before Christmas known as "This is Halloween." So yeah, we love Halloween and loved working with shopDisney to bring the characters in movies that we have grown to love to real life. They have so many awesome costume options for both adults and children, and I love that they have costumes that correlate one with another, uniting related characters from various films so that families/friends can dress within the same movie theme! If you are looking for costume options, check them out! Right now you could save up to 40% Off Costumes and Accessories at shopDisney.com now through 10/31! Happy Halloween to all ya'll and I hope each of you enjoy the holiday as much as we do!!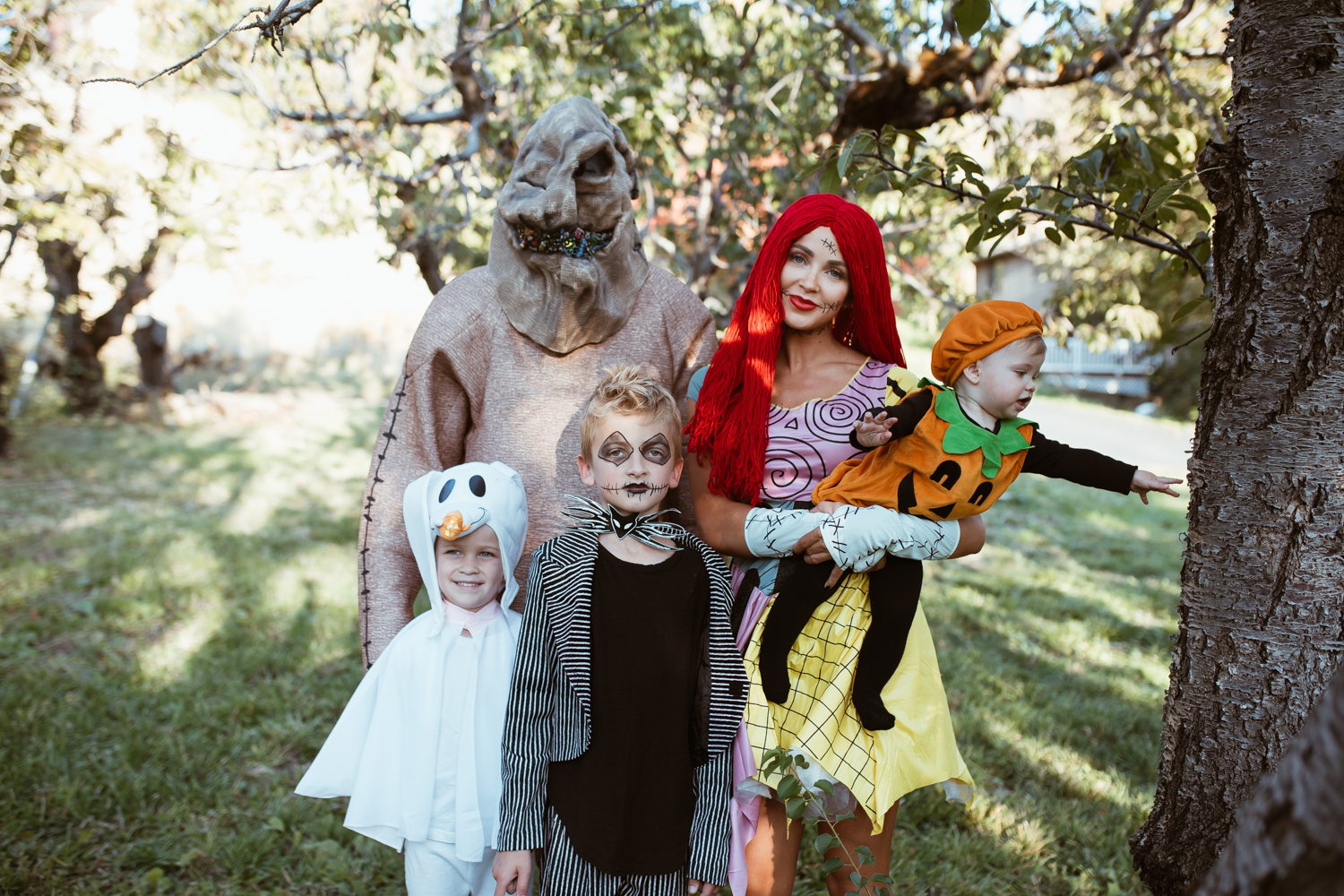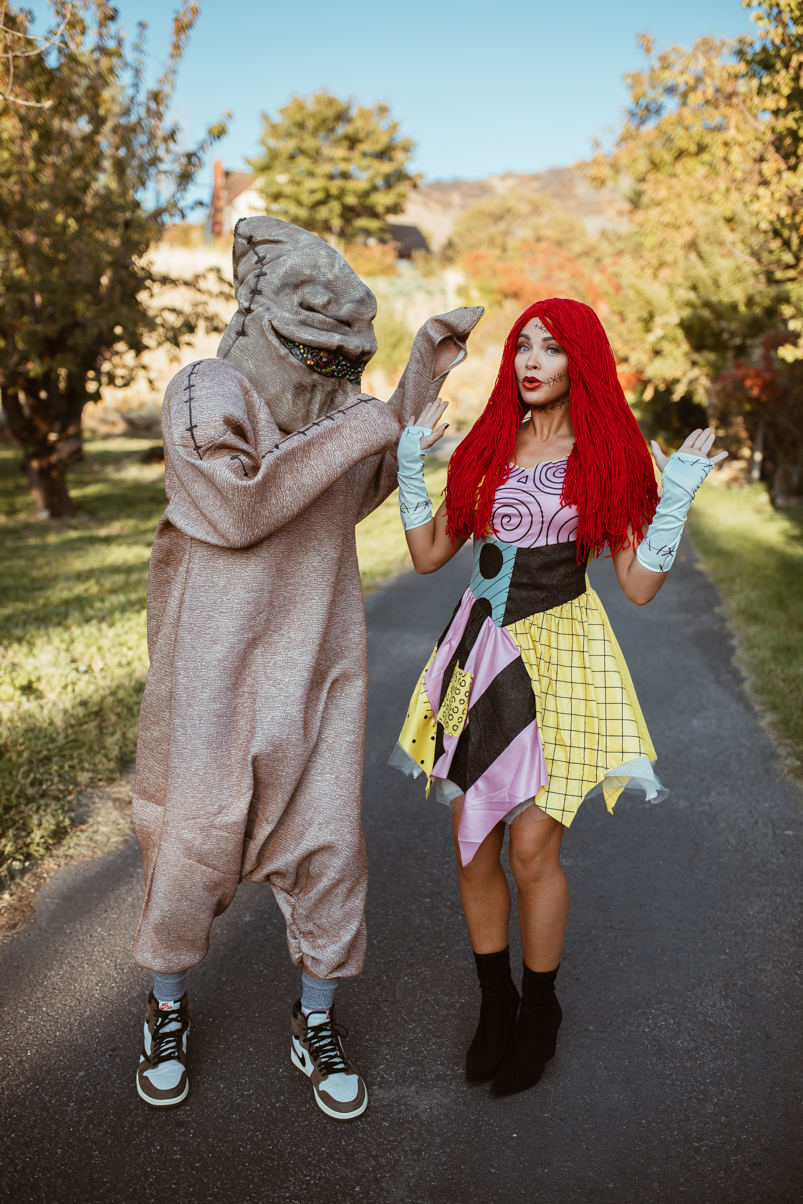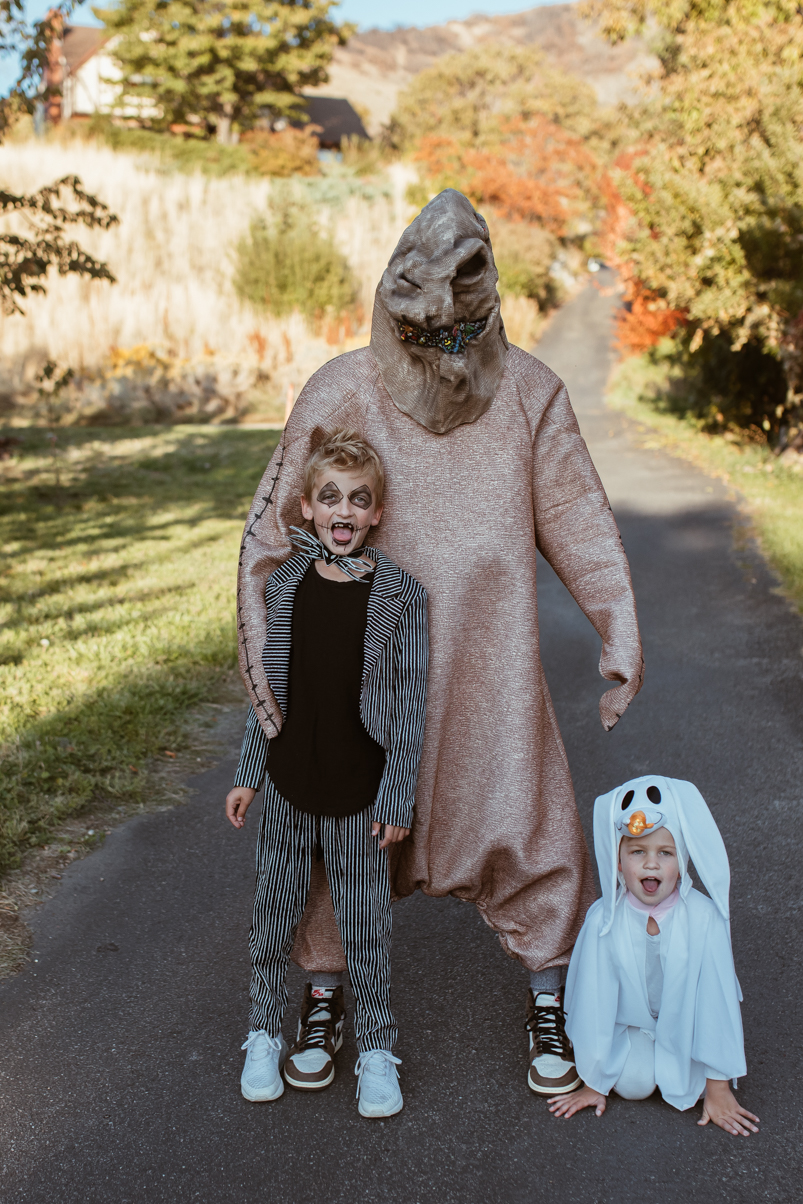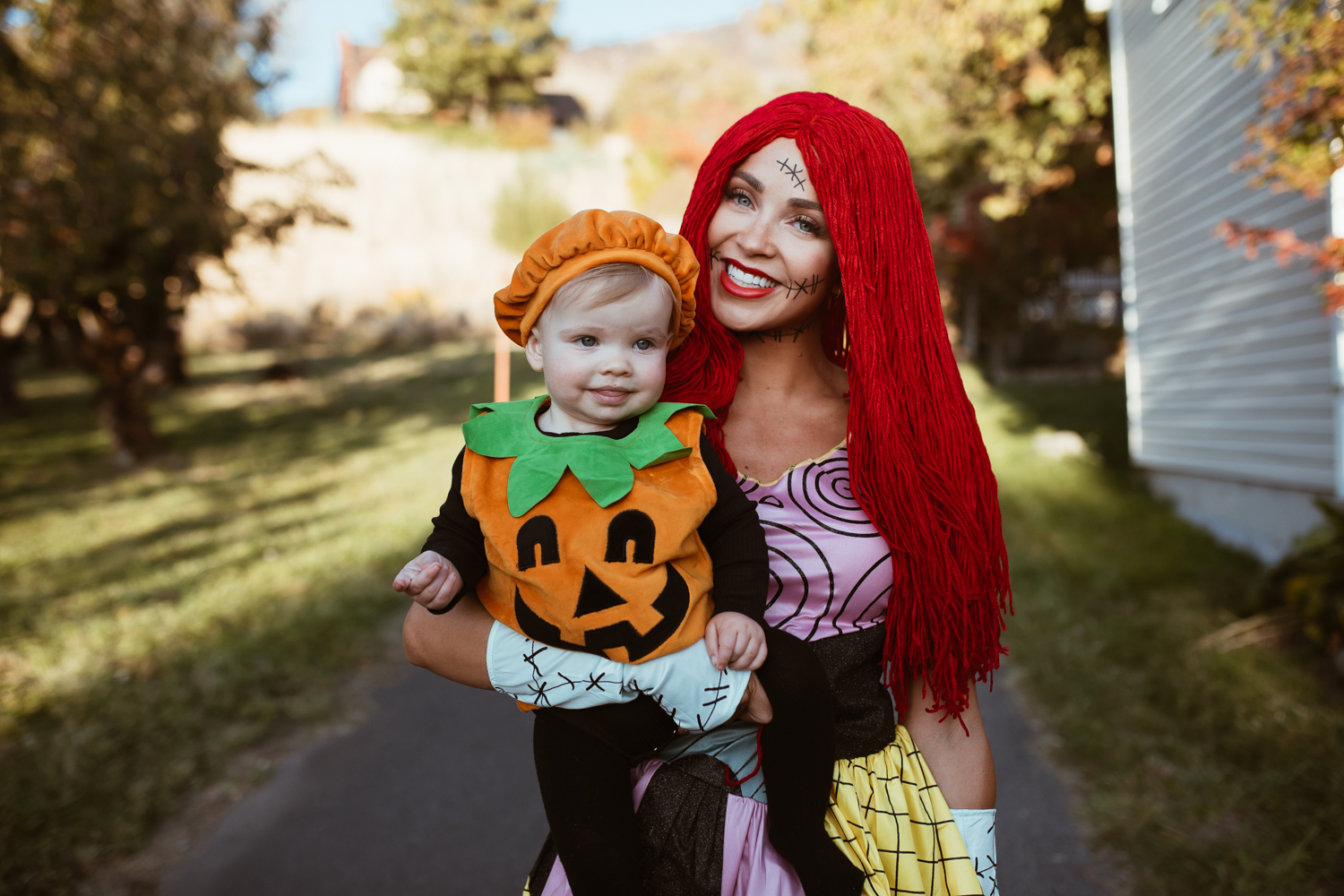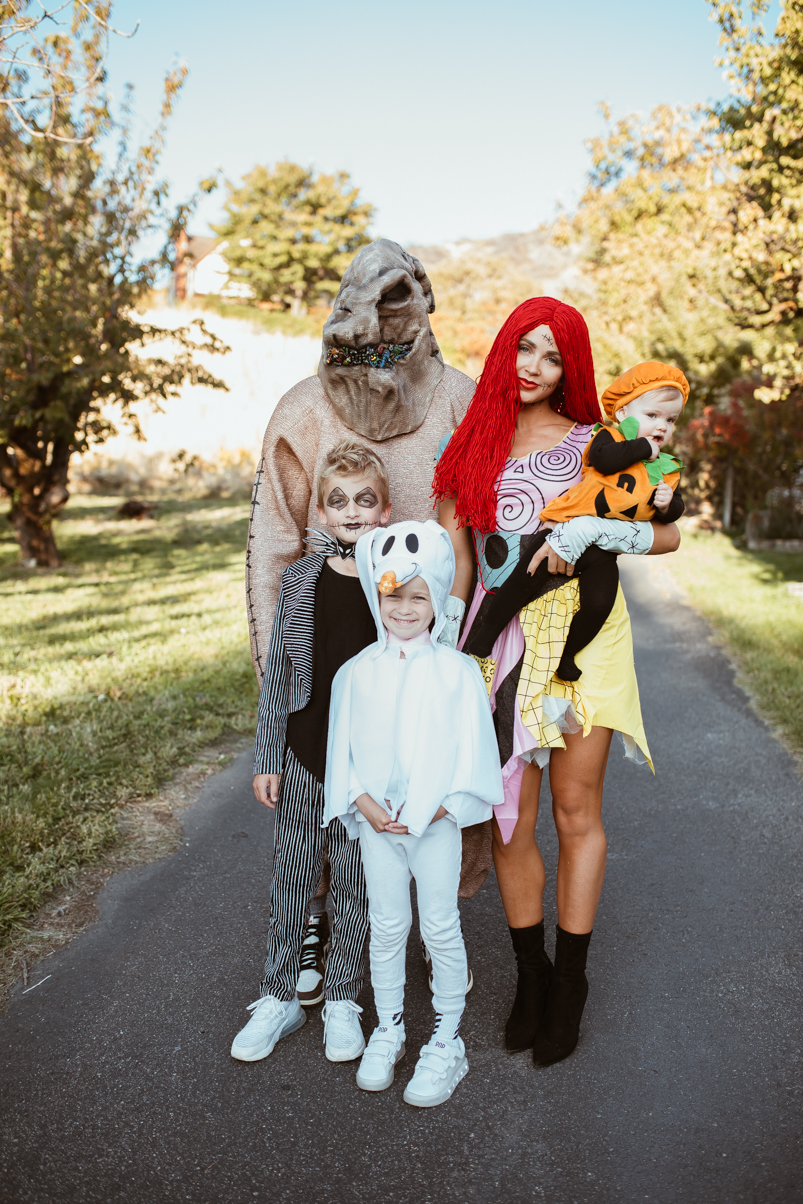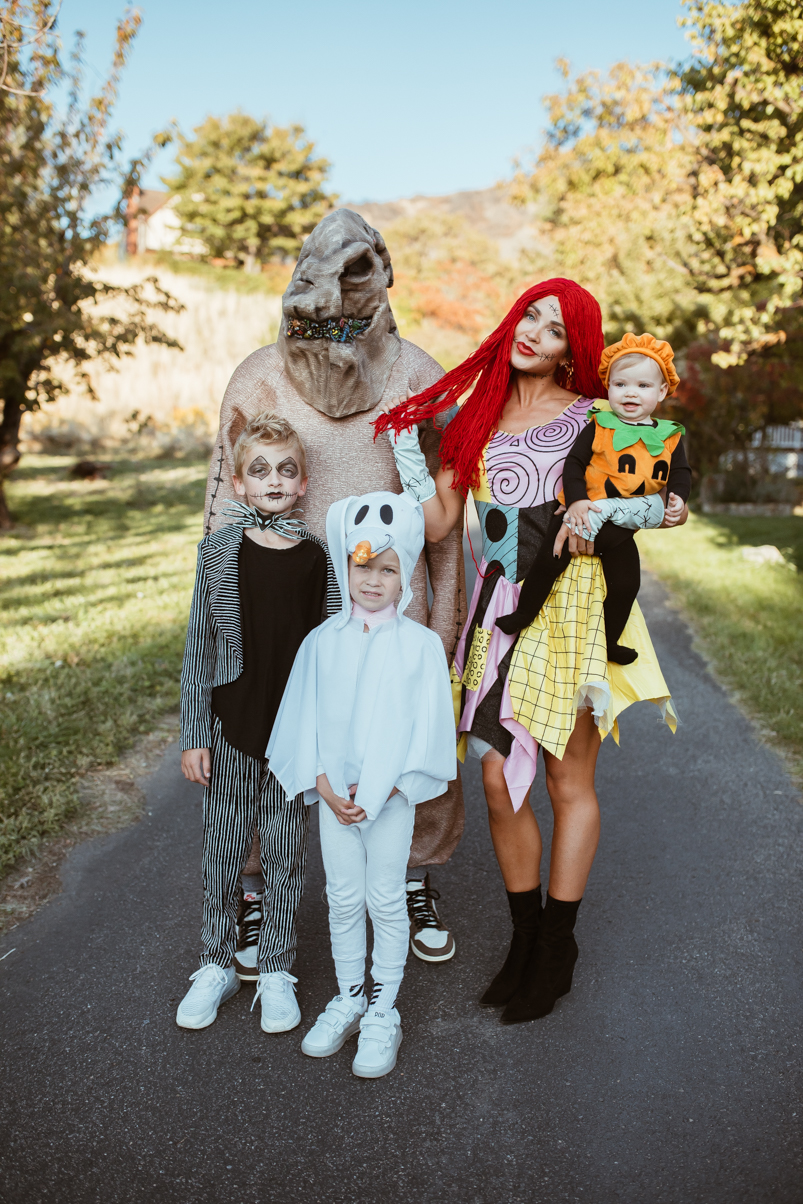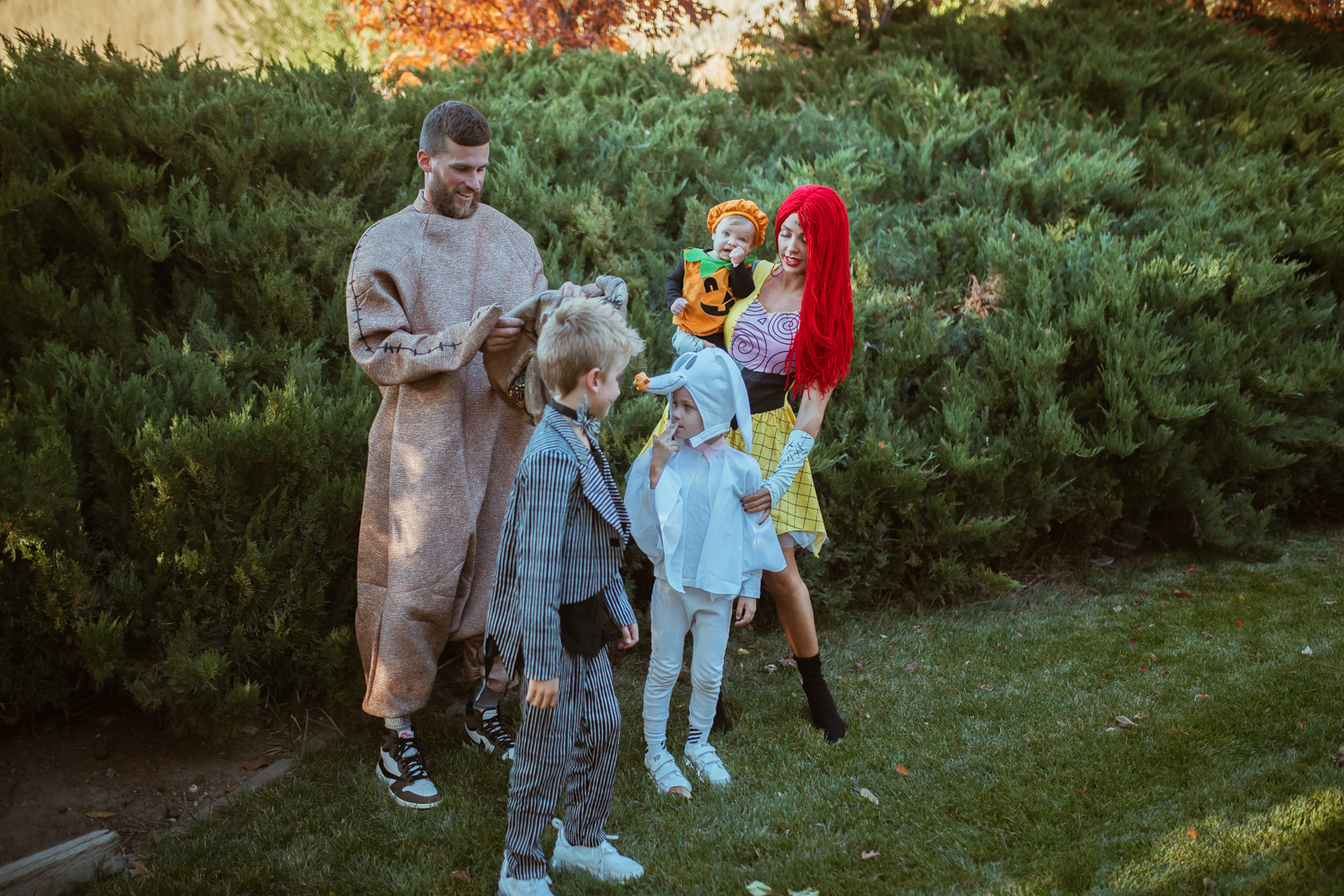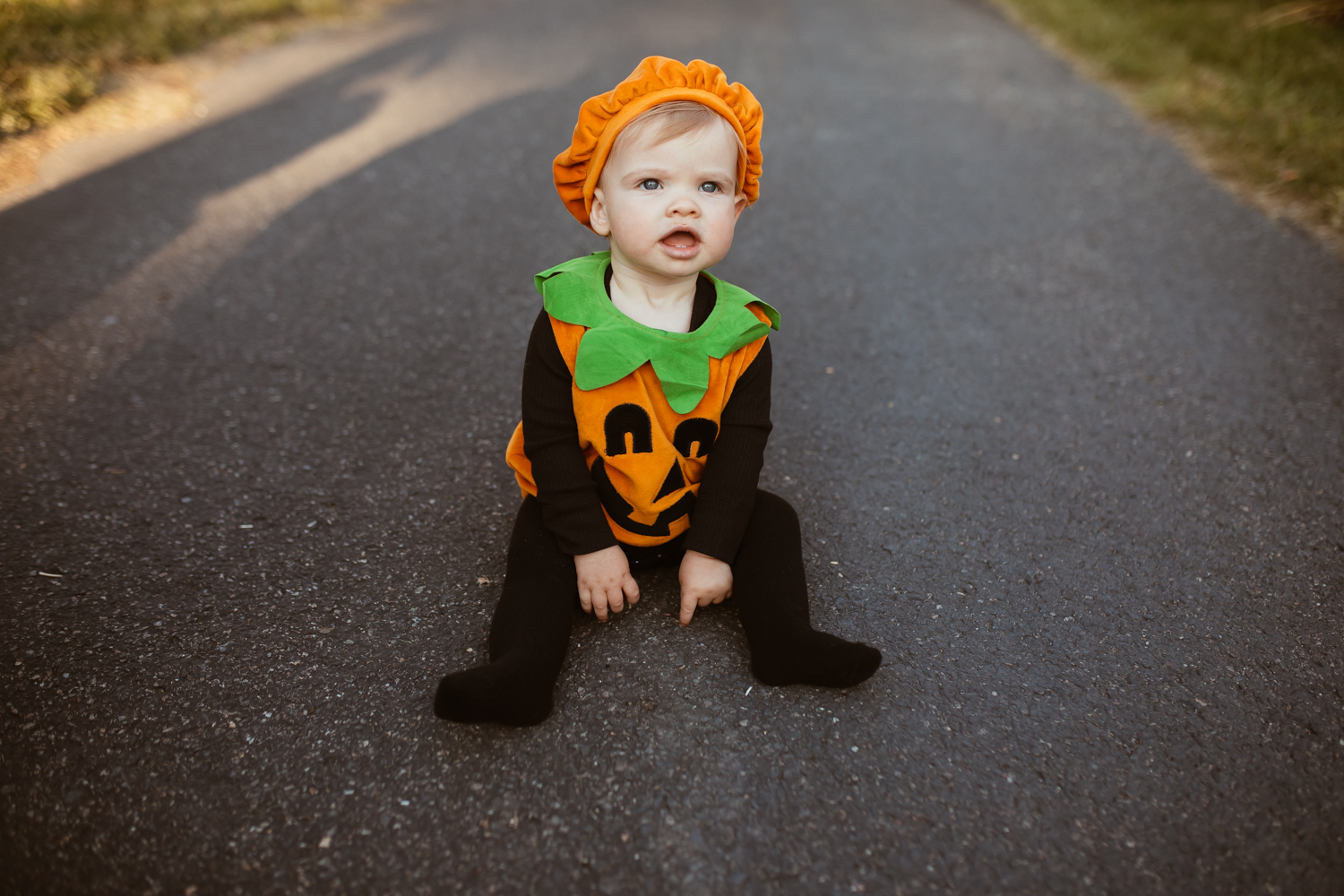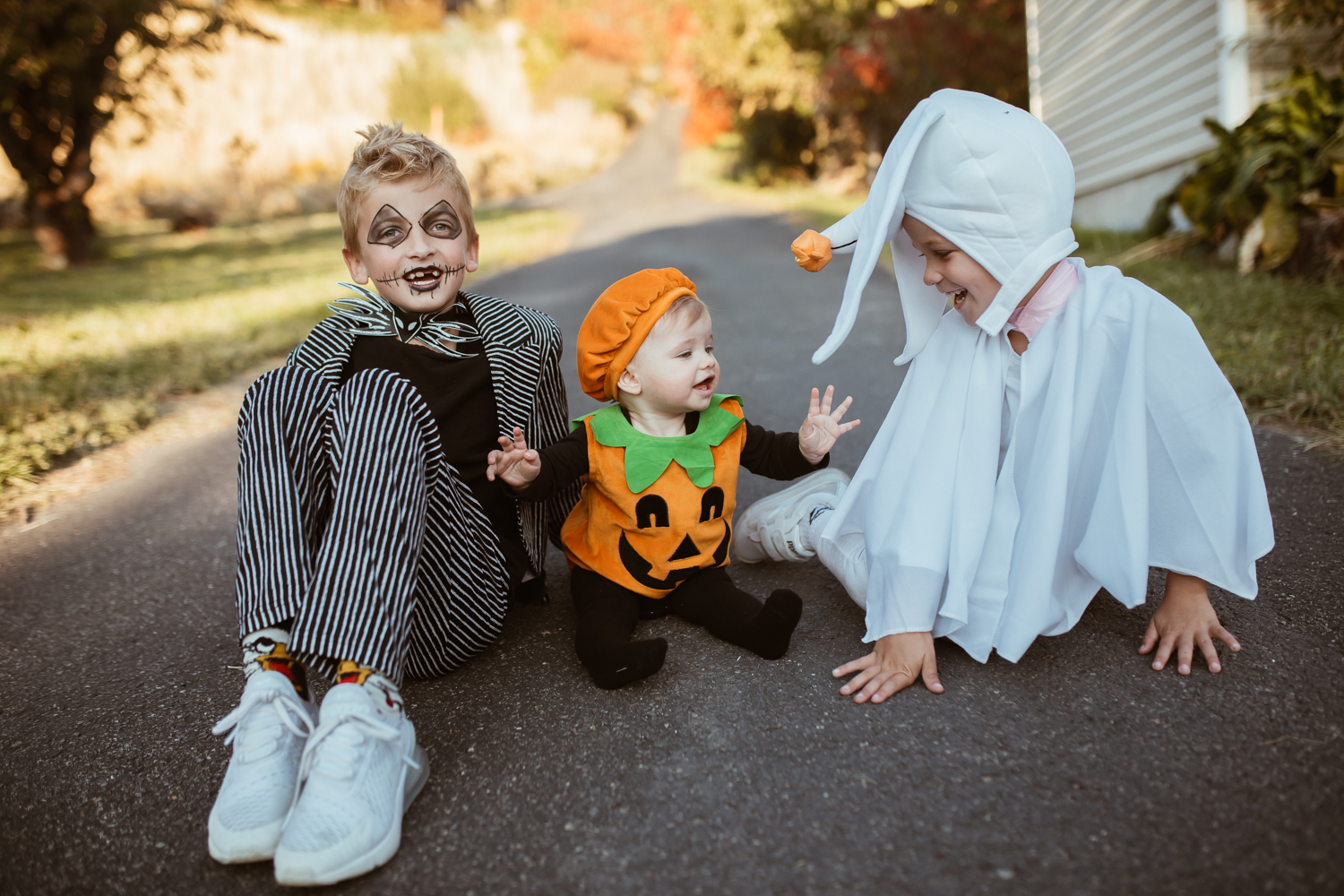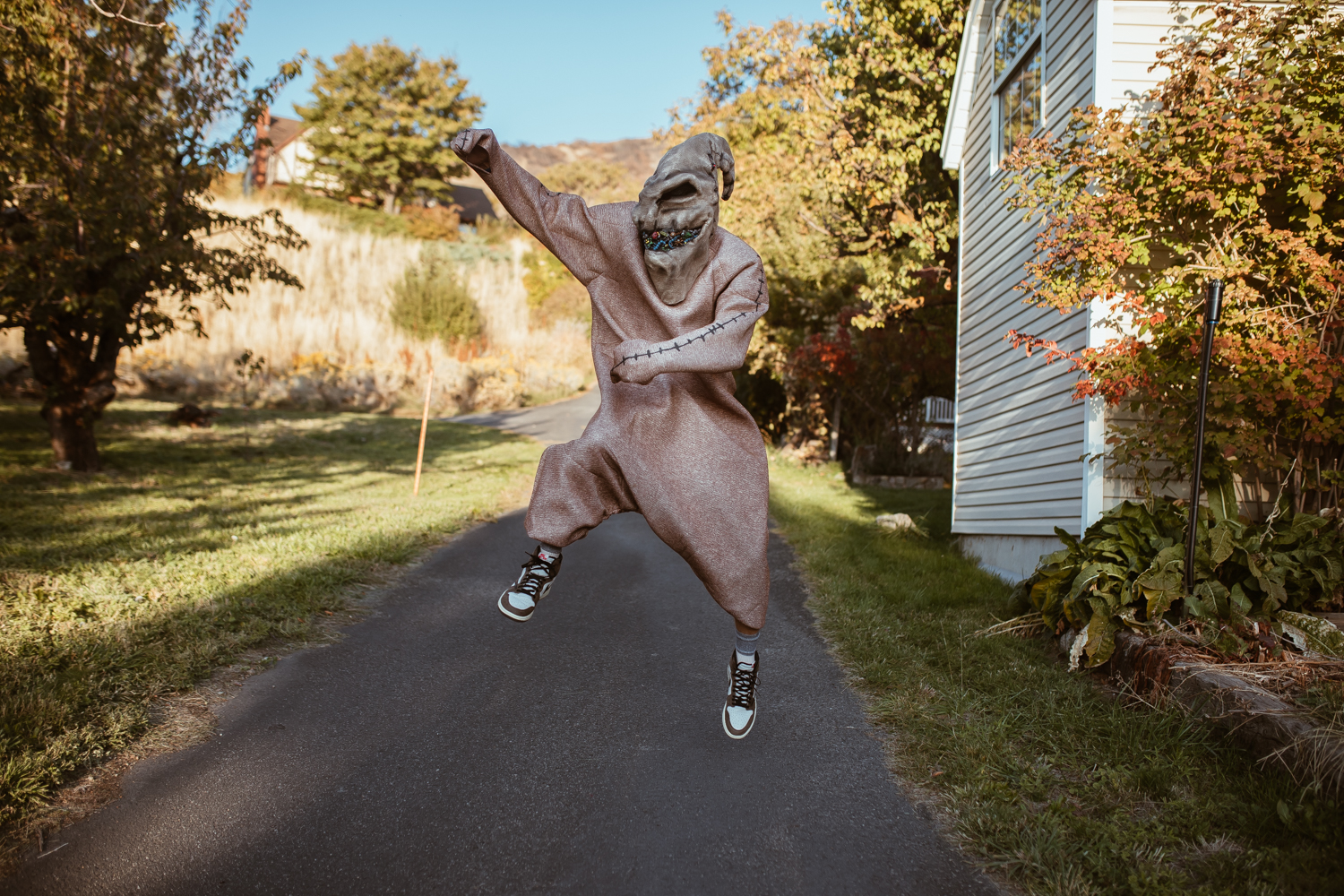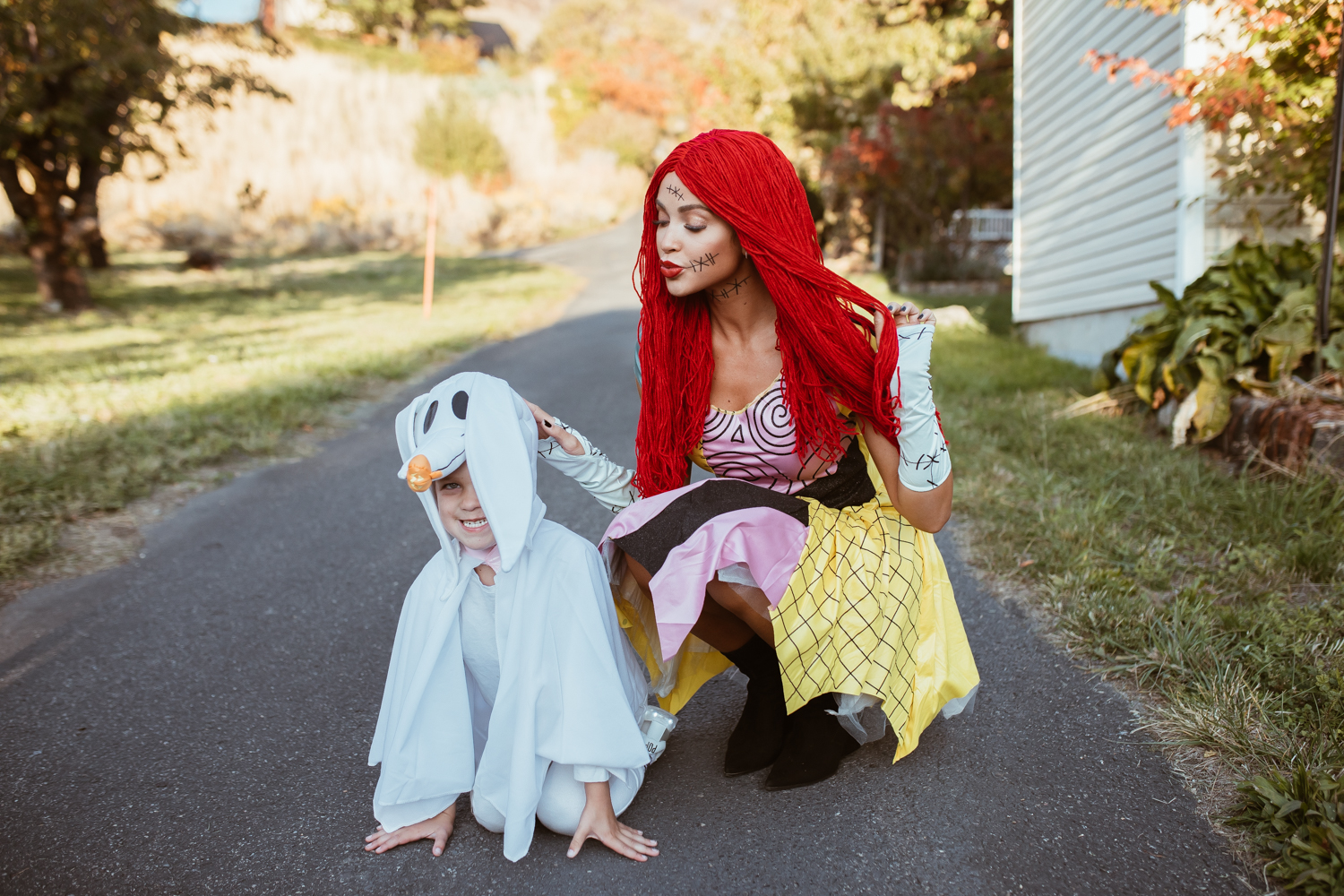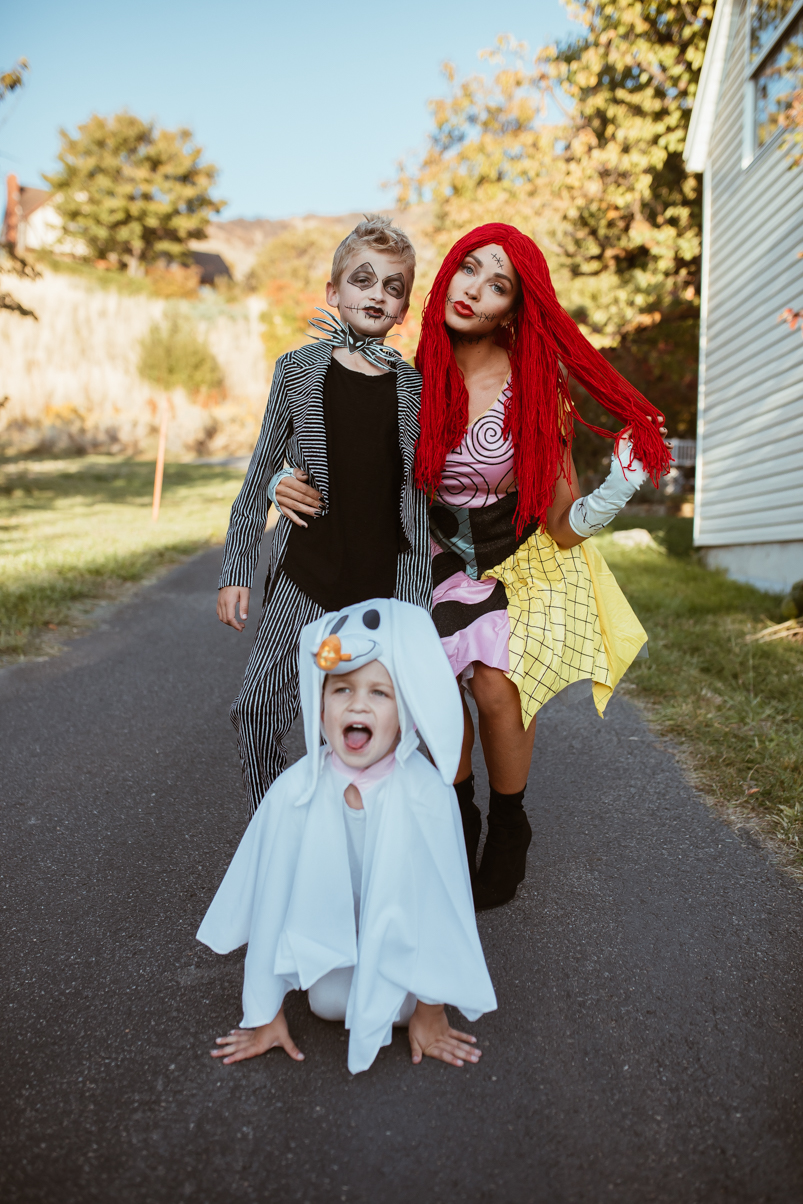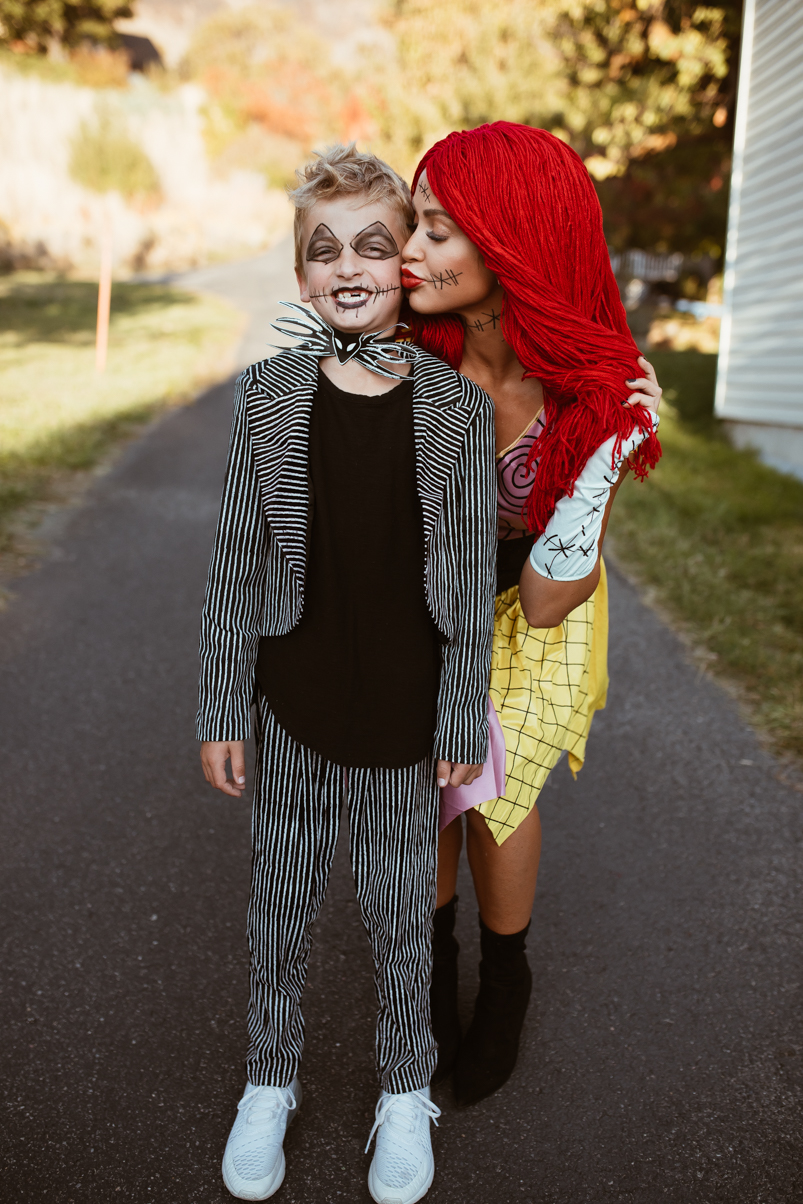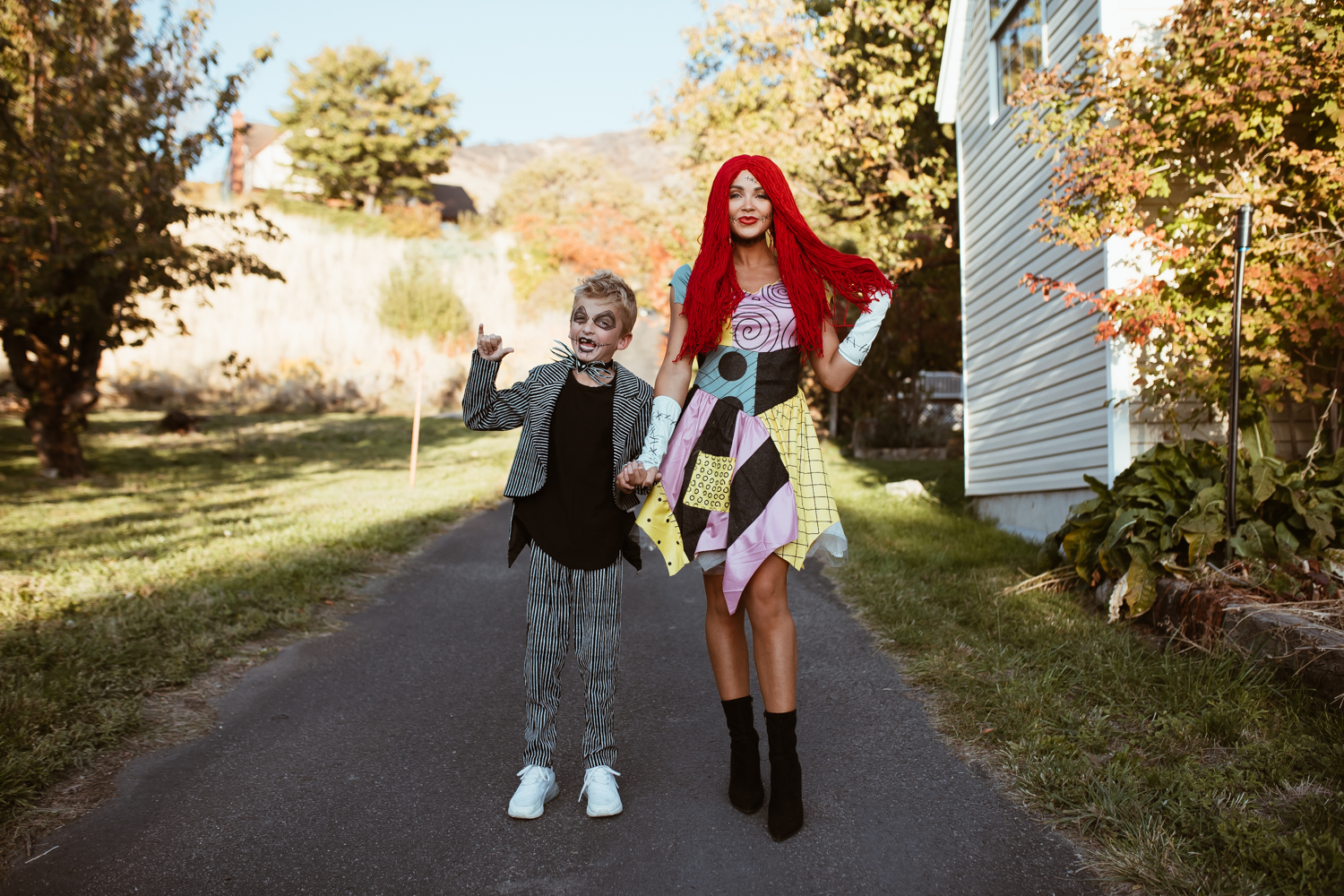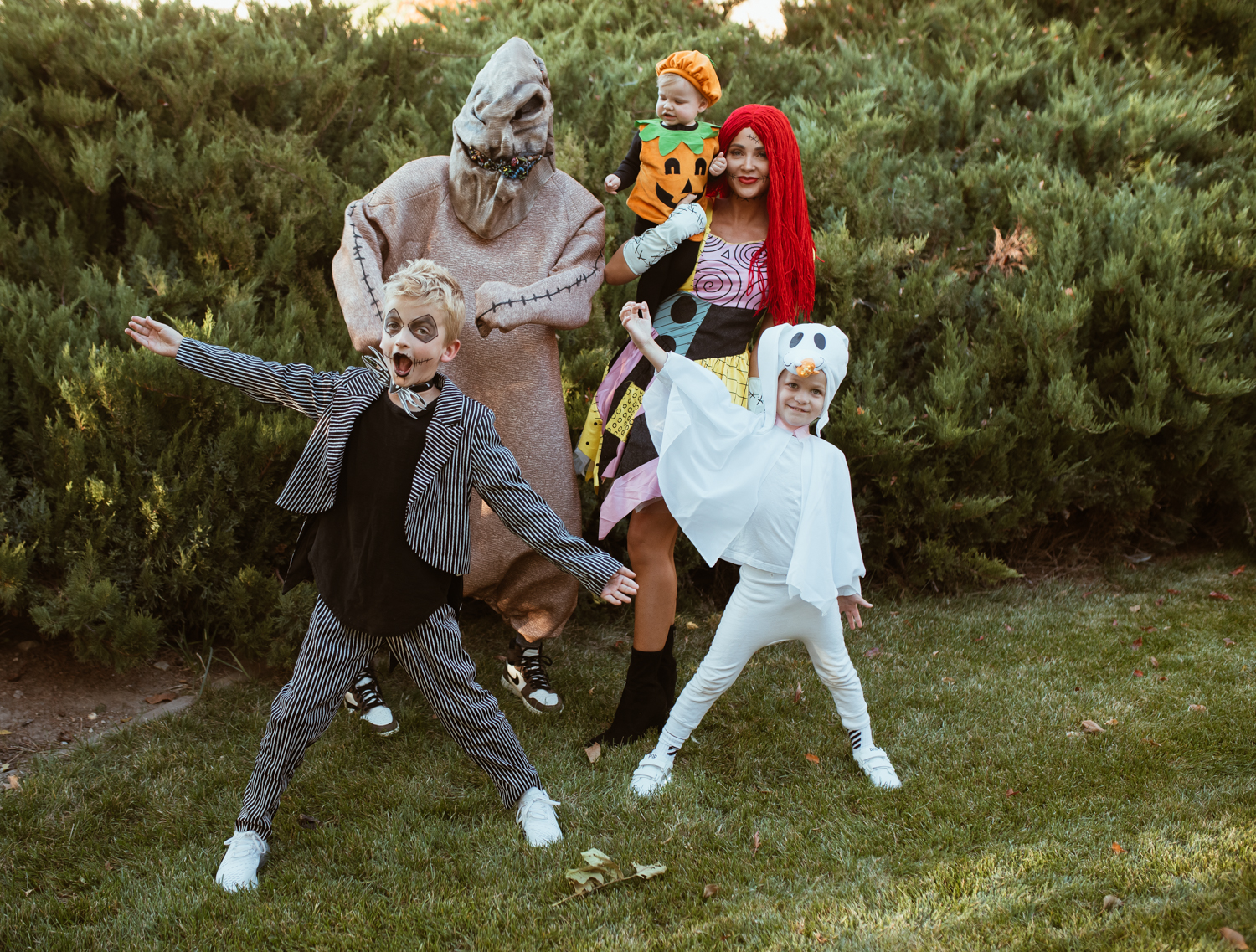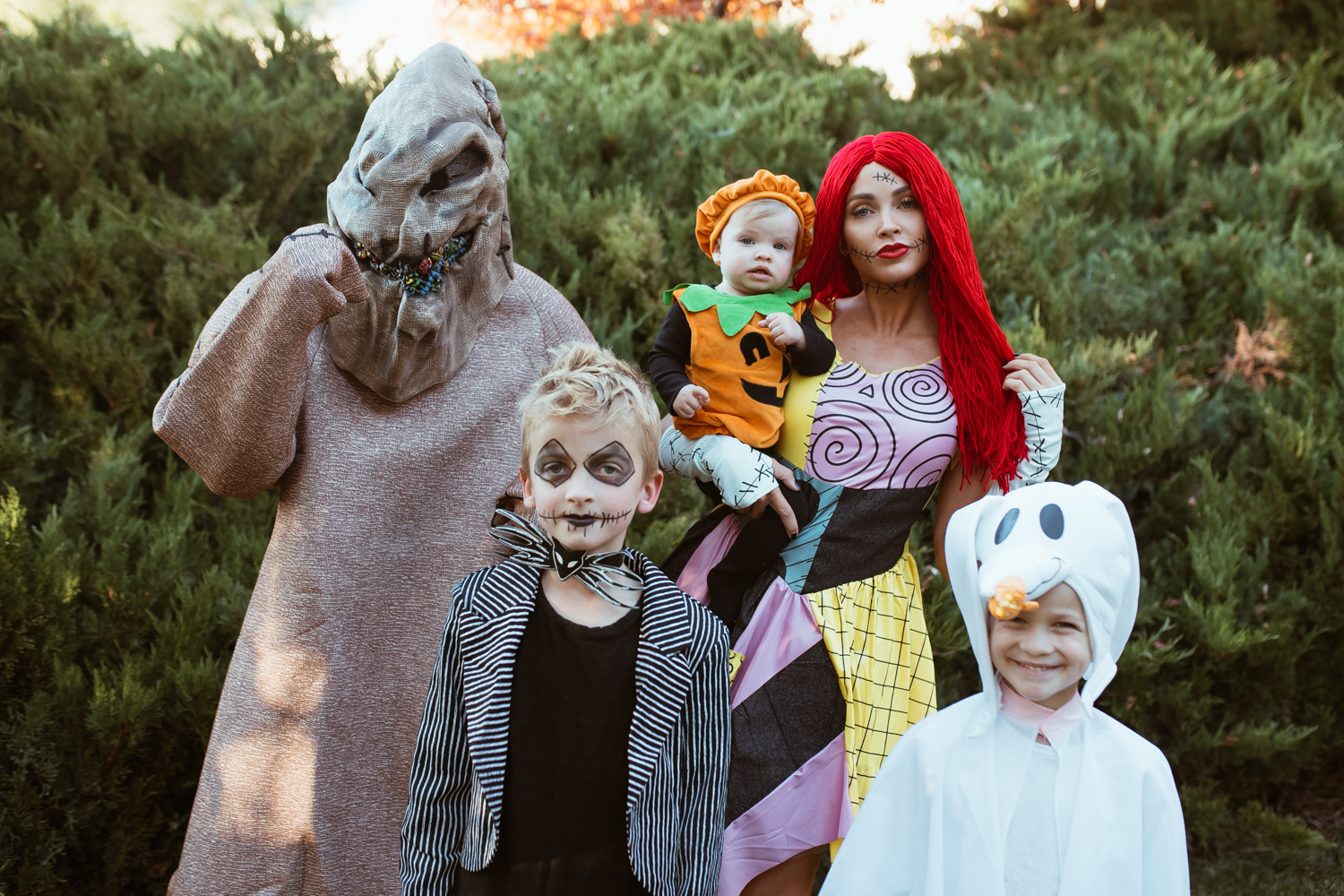 Oogie Boogie | Jack the Skeleton | Sally | Zero
Disney Zero Dog House Pet Bed • Disney • $34.95
Disney Barrel Mask for Adults by Disguise The Nightmare Before Christmas • Disney • $15.95
Disney Sally Costume for Adults by Disguise • Disney • $54.95
Disney The Nightmare Before Christmas Ear Headband • Disney • $29.99
Disney Sketch Shopper by Dooney & Bourke • Disney • $248
Disney Sally Ear Headband Tim Burton's The Nightmare Before Christmas • Disney • $29.99
Disney Sally Costume for Kids The Nightmare Before Christmas • Disney • $29.97–32.97
Disney Jack Skellington Costume for Kids The Nightmare Before Christmas • Disney • $26.97–29.97