Hello loves. Winter is here. Not Winter is coming, it is here, in full force. We had our first snow storm of the year this past week and guess what? I am embracing it this year!! We live in a place in the world where snow is part of our everyday life for 4 months of the year, so rather than dread it or be sad about it, I am going to try and live it up and enjoy the beauty of it. It doesn't hurt that I love dressing for the winter as well, and when you have coats like this bad boy (the North Face Hyalite Down Hooded) from Backcountry, it makes winter all the more enjoyable. One thing about living where we do, nature is pretty much in our backyard, we can take a quick hike, or in this case, a quick drive east and boom, we are in the mountains! Brod and I decided to take his old Land Cruiser, which he has nicknamed "Silver Lining", up the mountain for a quick spin. Little did we know that the roads were going to be much slicker and less plowed than we thought. So our little cruise, turned into quite the adventure, in particular on the way back down! Thank goodness for 4-wheel drive low, seriously, there were a few times I thought we might slide straight off the cliff face. The pics below show before we headed back down, so there is no sign of panic or distress, fast forward to 15 minutes after these pictures and I might not look so happy and calm haha!
Back to this jacket though, I love it because it's super warm and insulated on the inside, and yet lightweight and sleek on the outside. Its versatility is my favorite quality and Backcountry has a slew of fantastic jackets and coats like these from brands such as North Face, Patagonia, Marmot, Canada Goose, and more. Peek the links below for the entire look and be sure to head to Backcountry.com for all of your adventure gear wants and needs this holiday season!! Be sure to use code CARA15 for 15% off your first order on Backcountry.com (exclusions apply).
Thanks to Backcountry for sponsoring this post!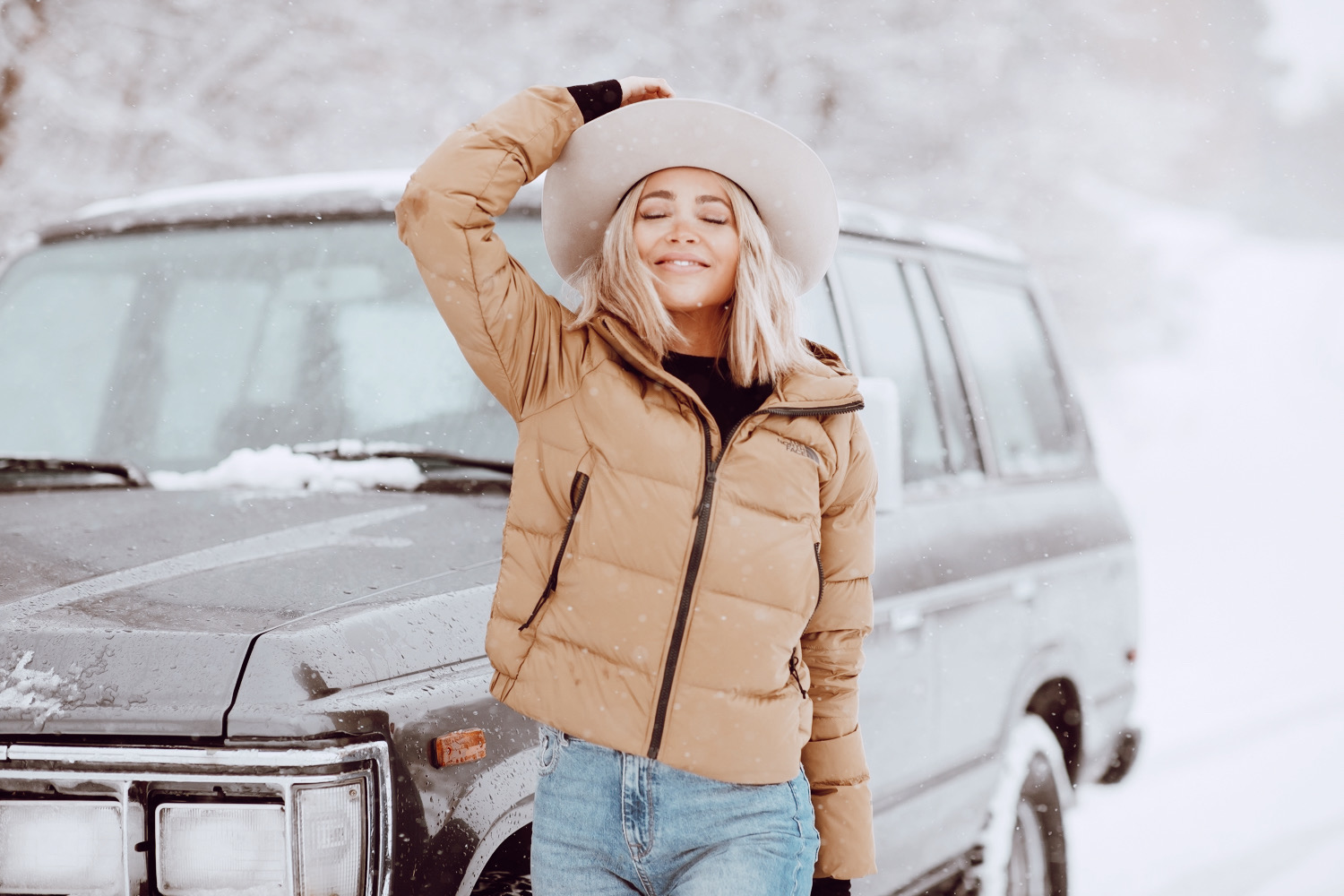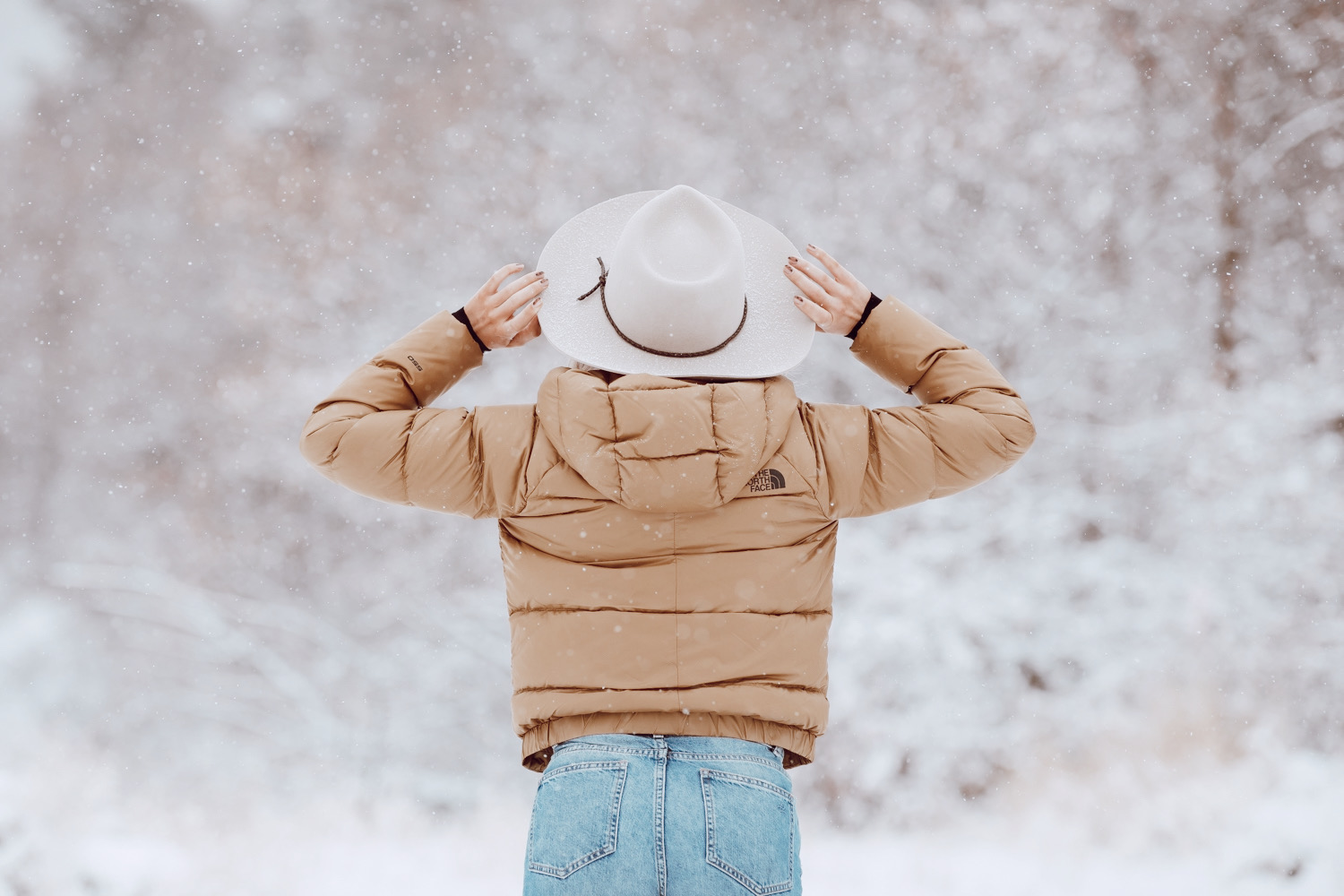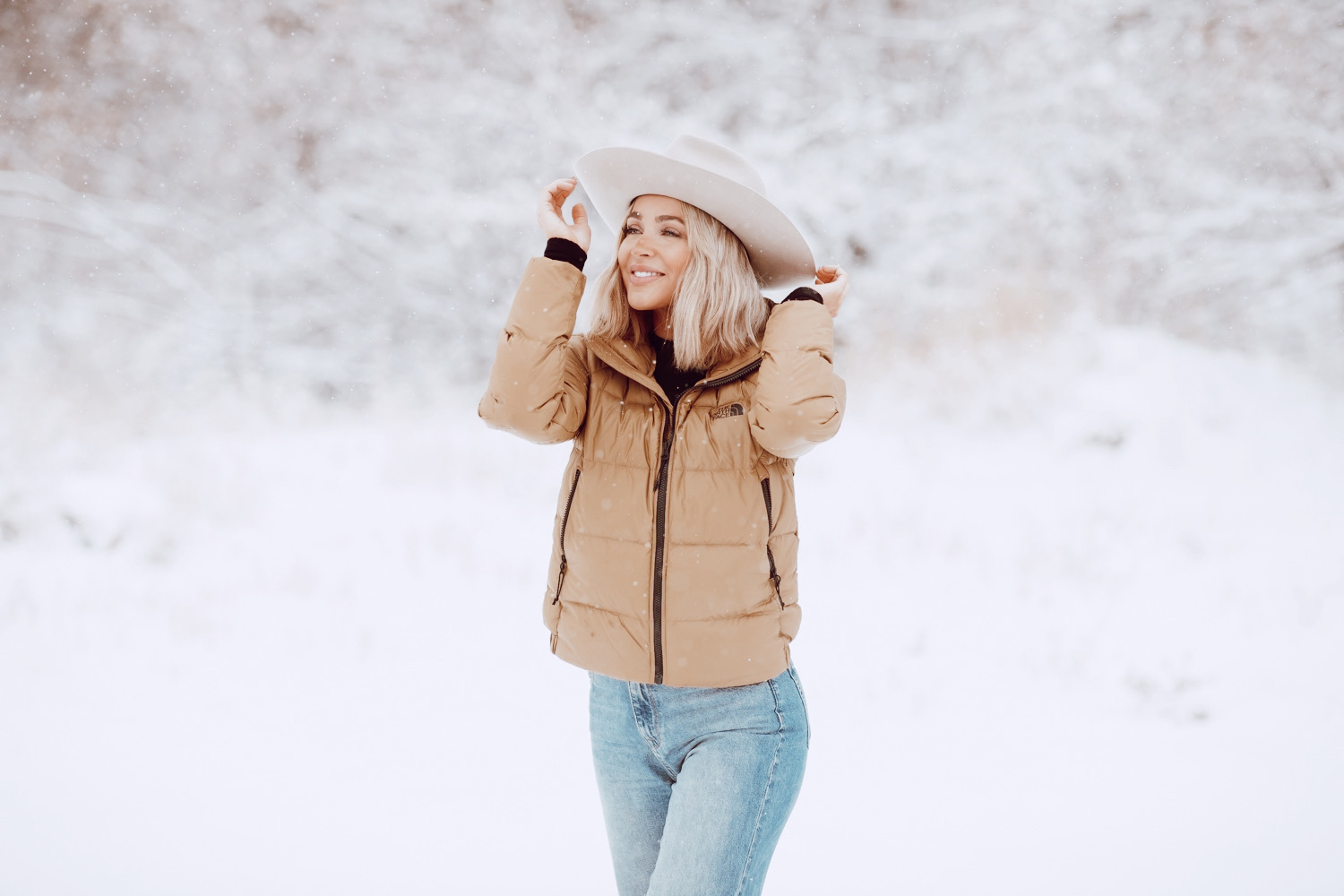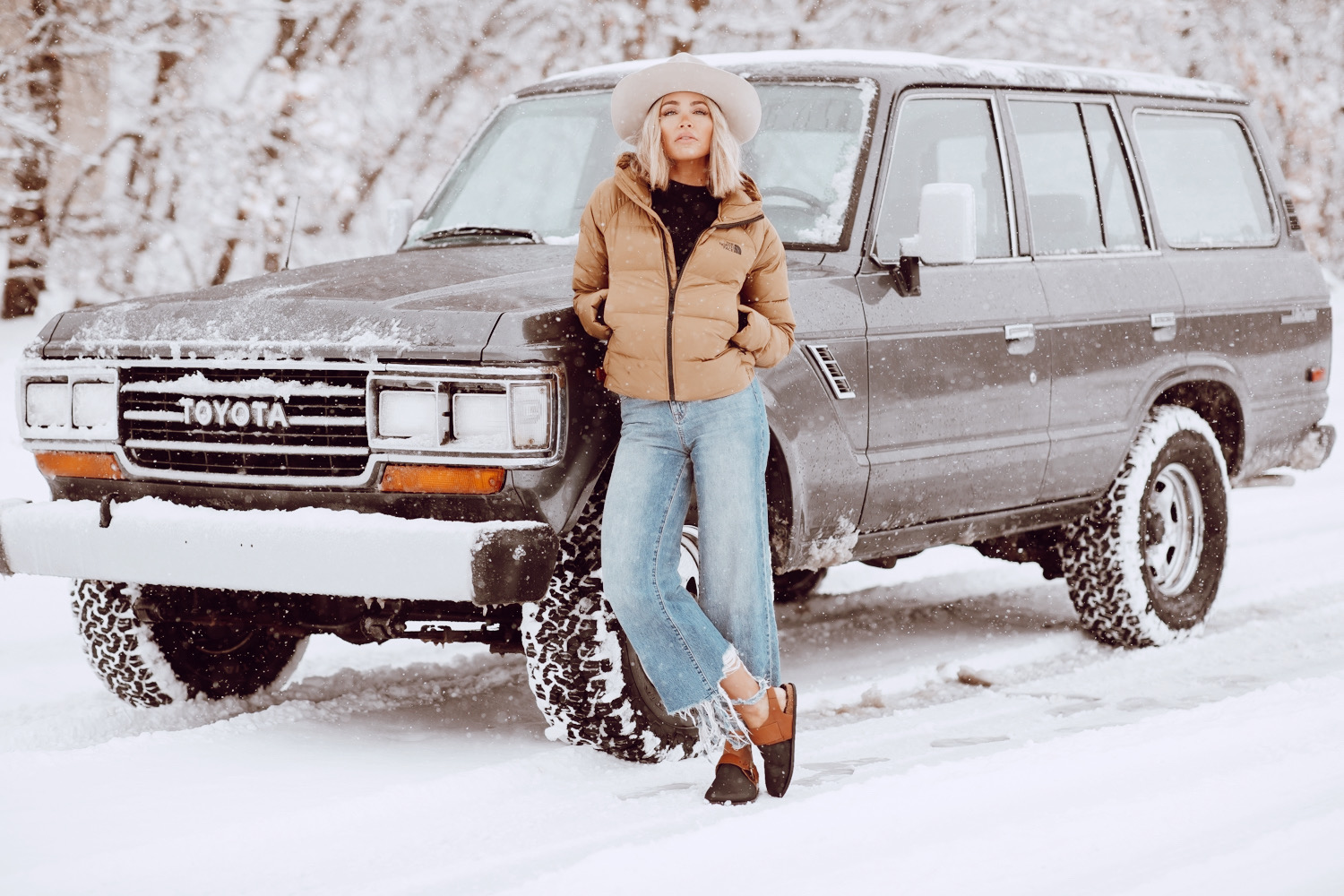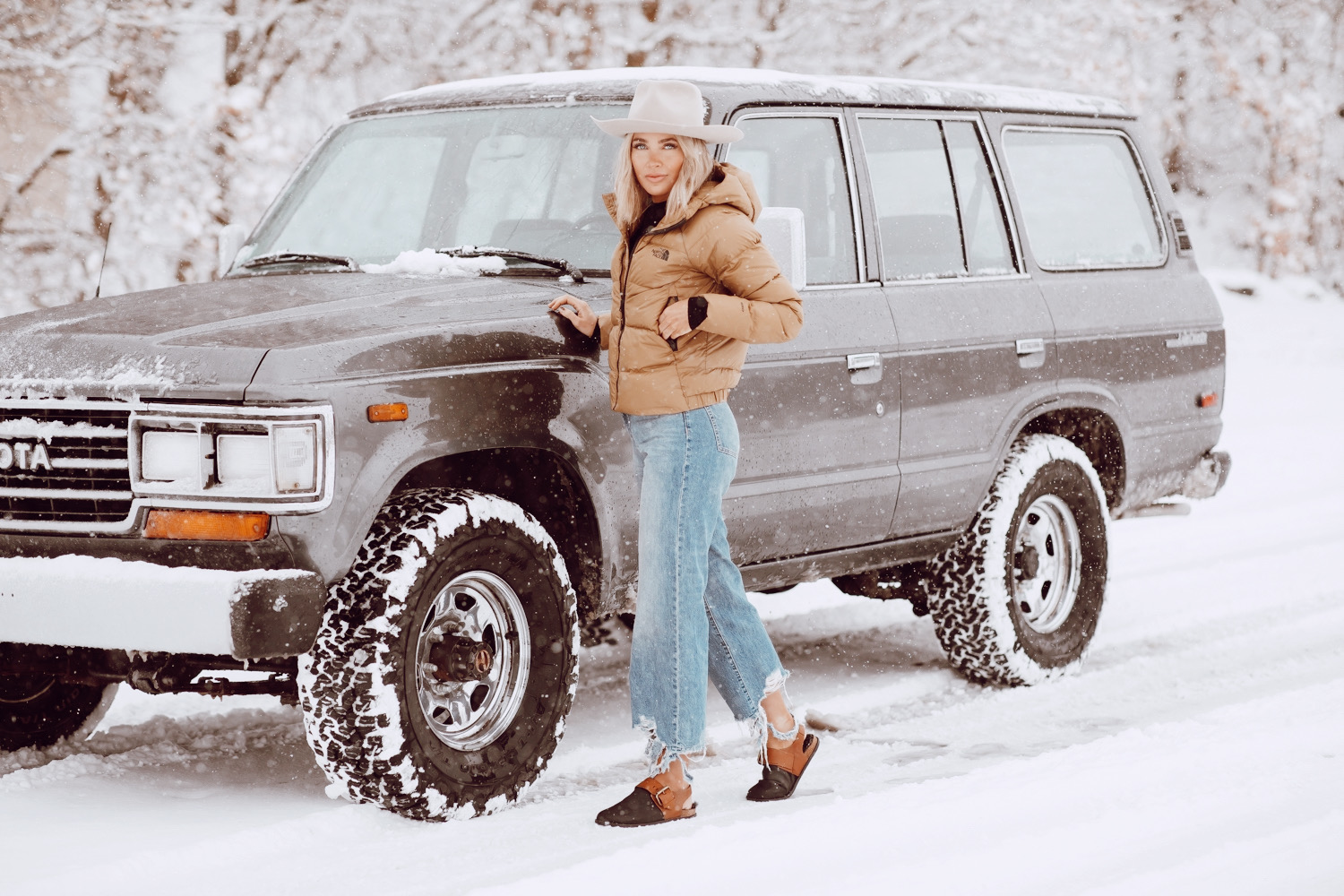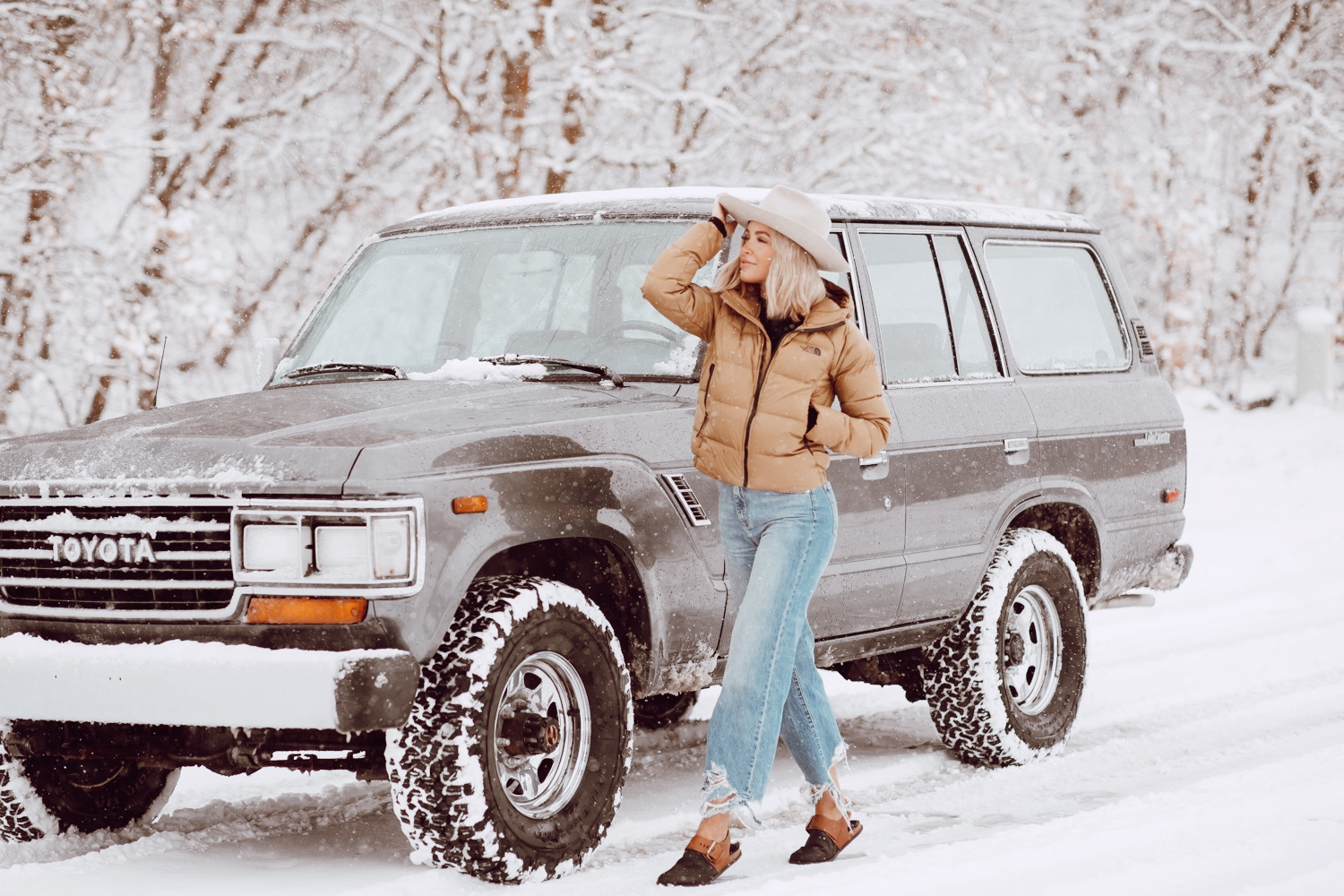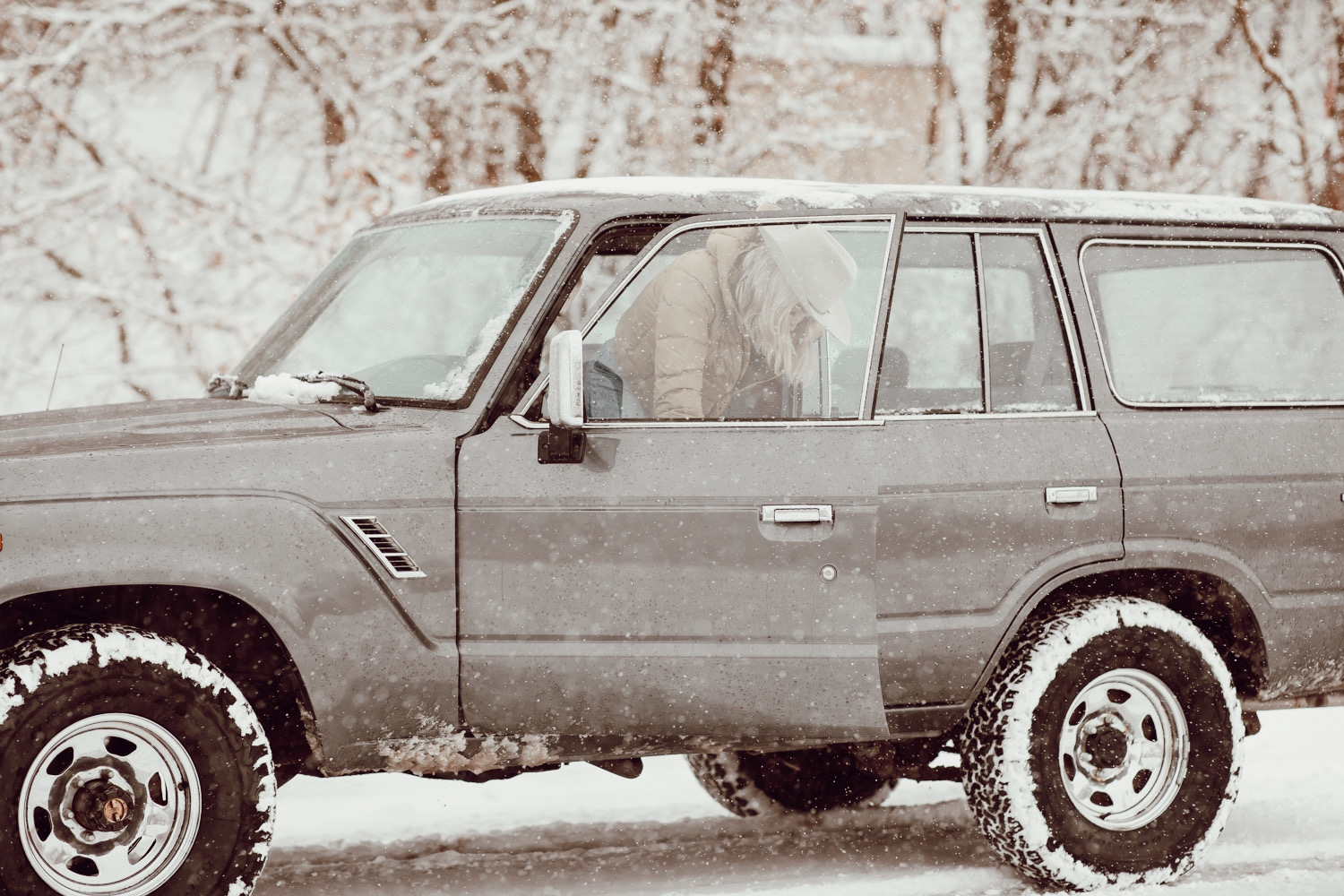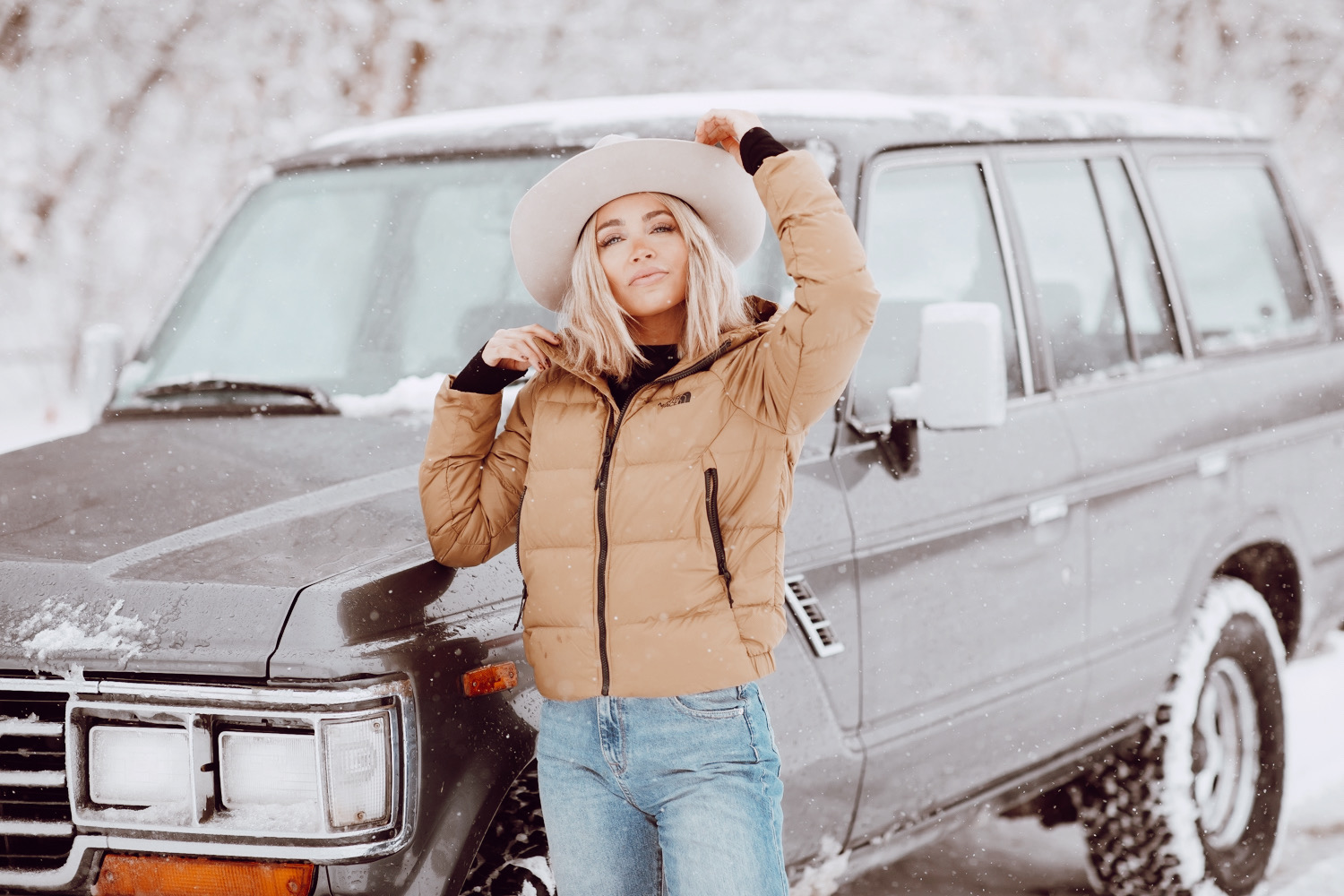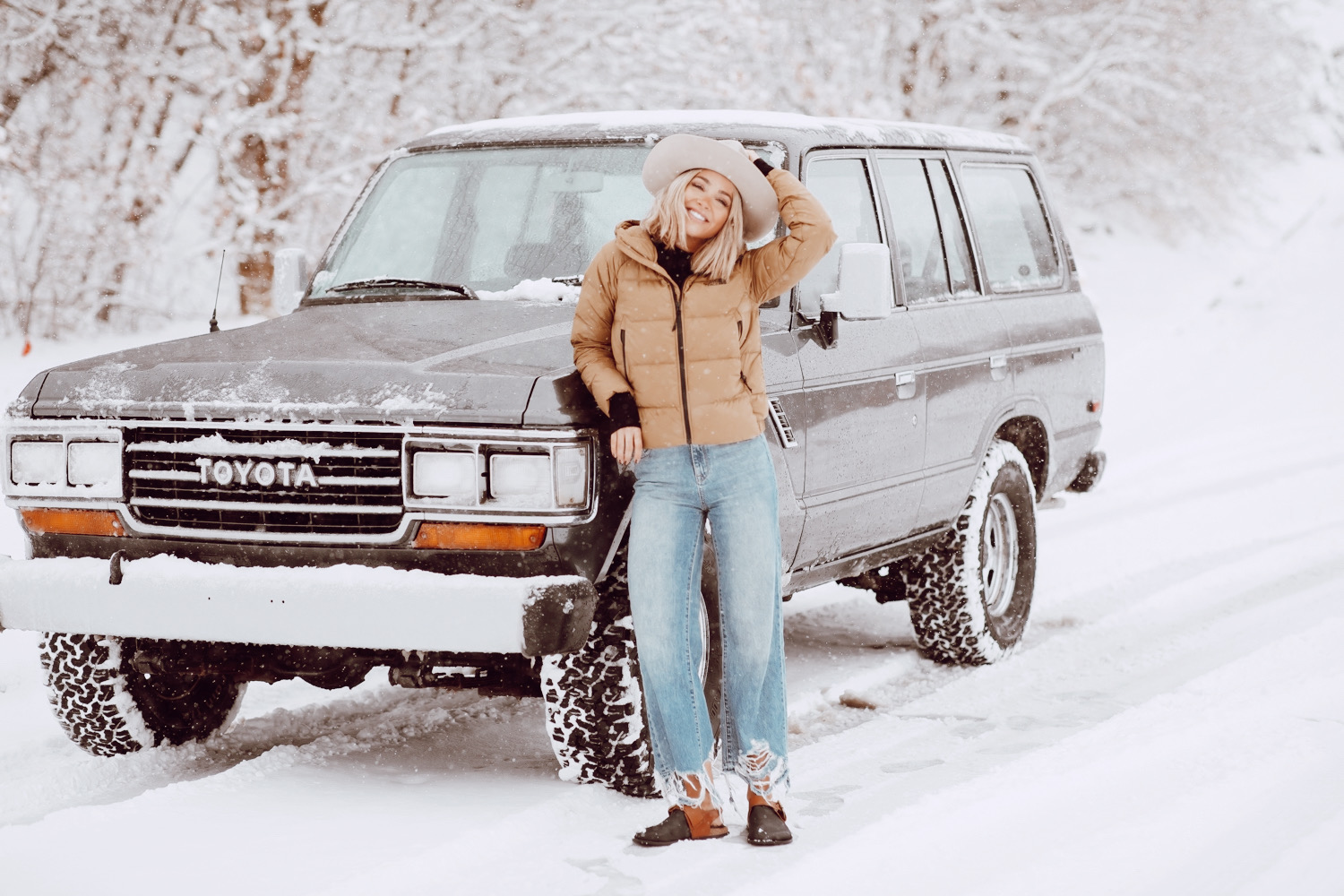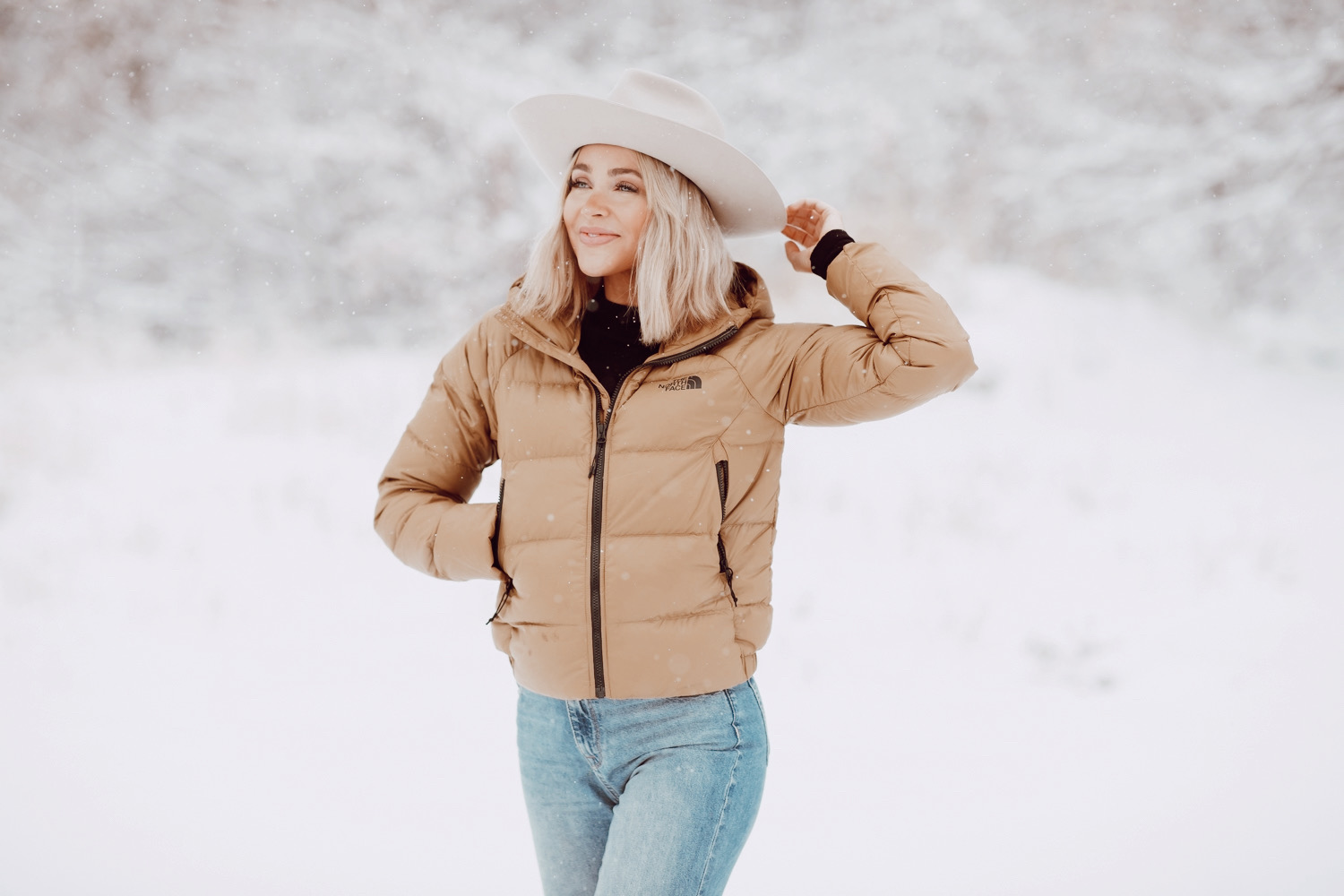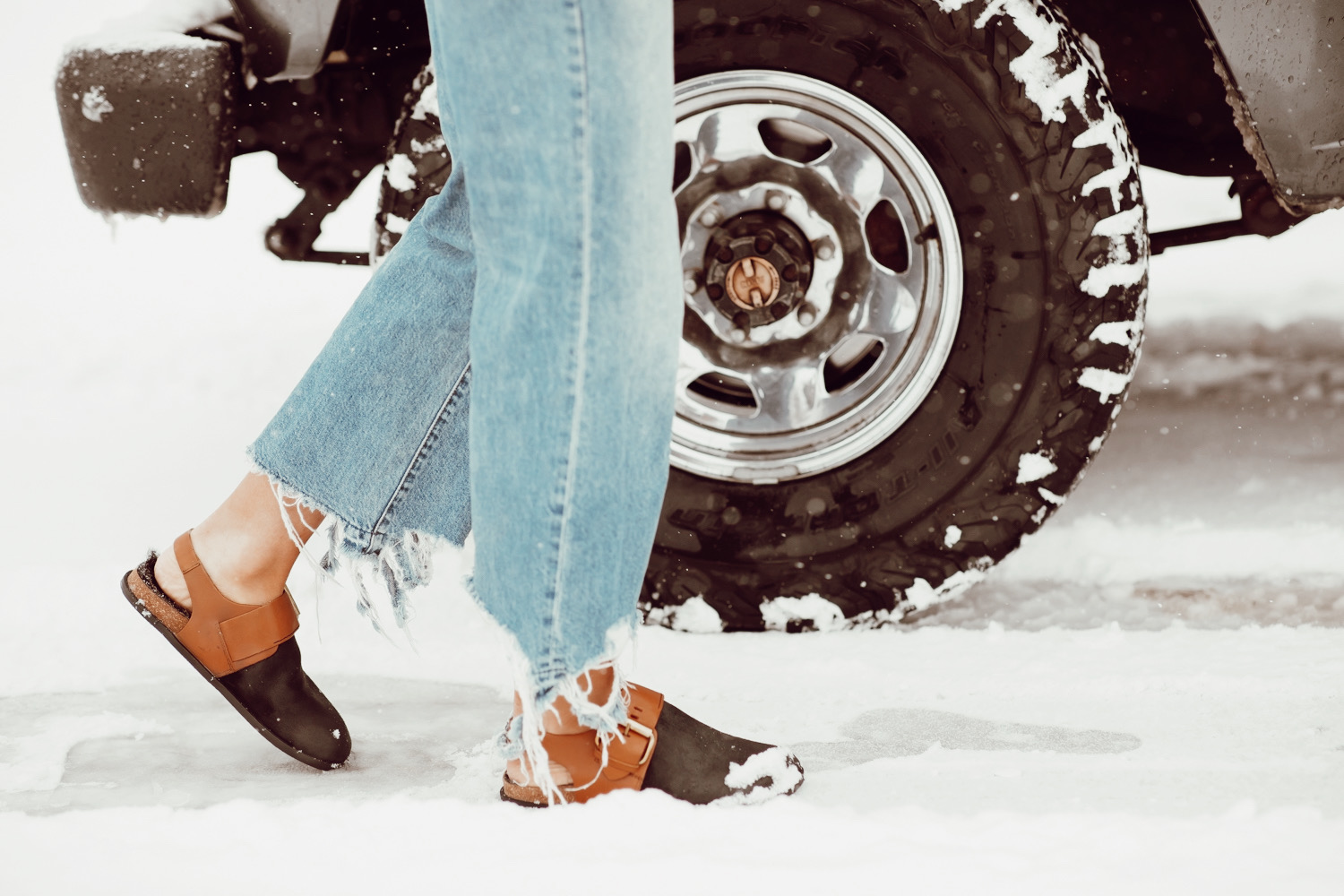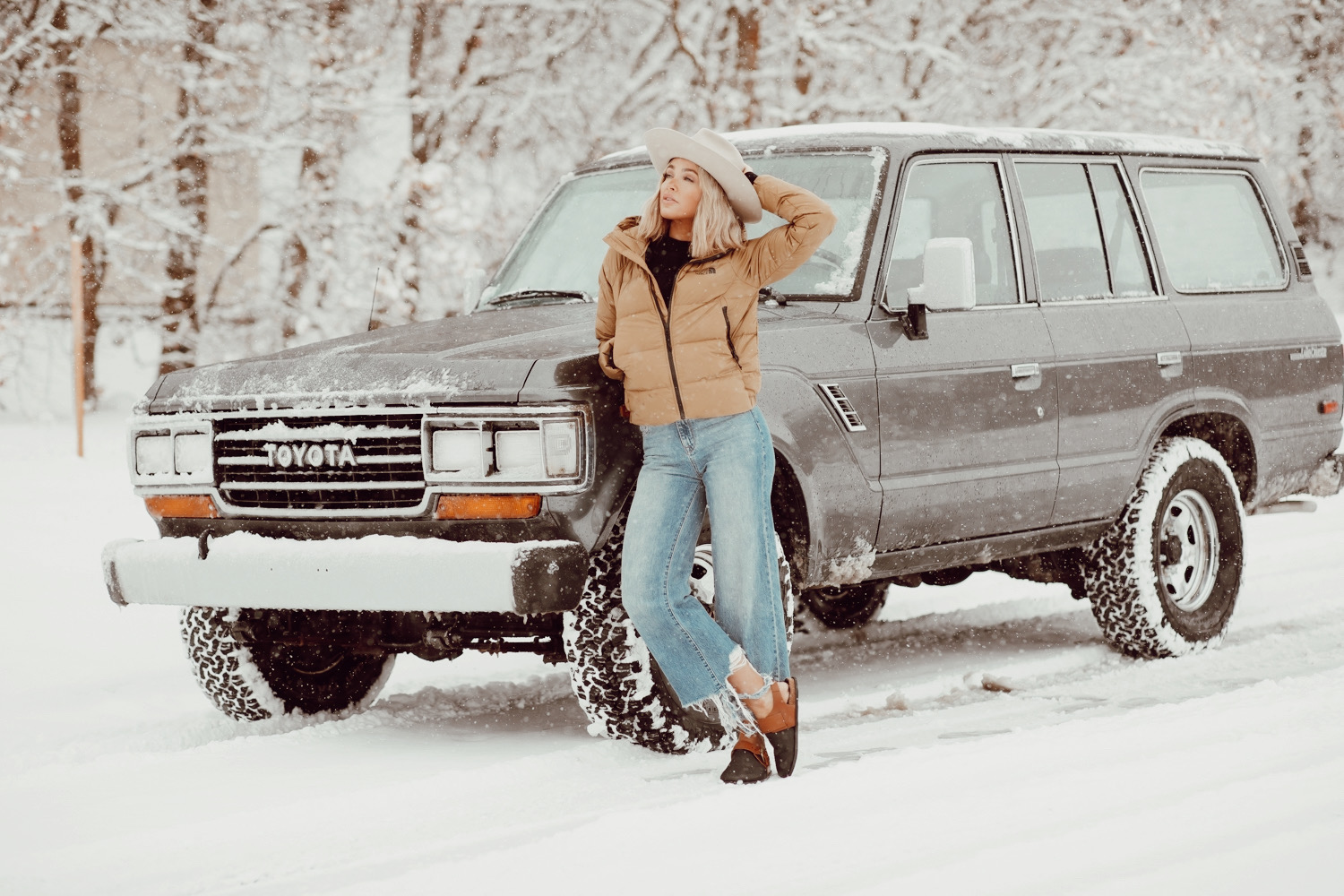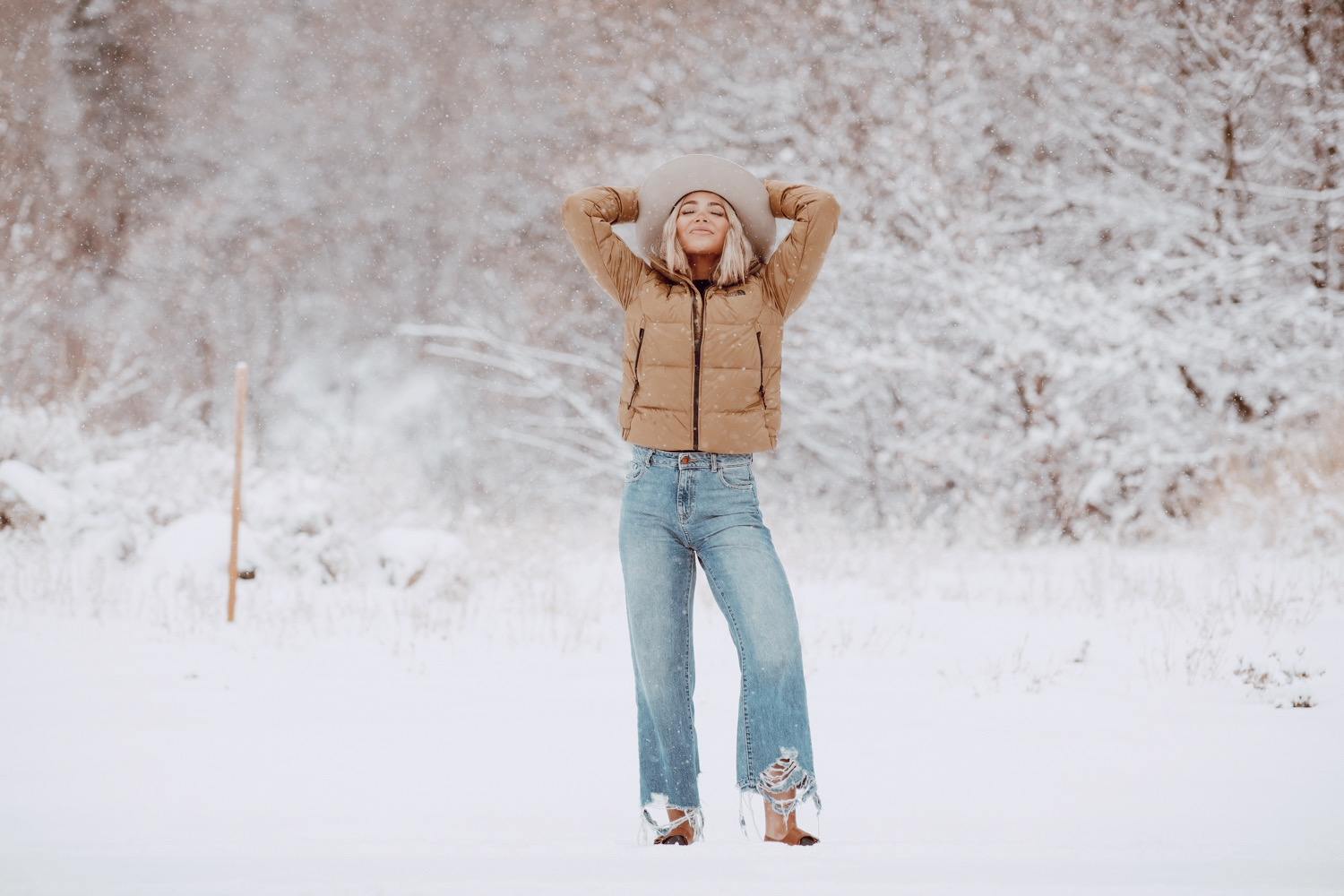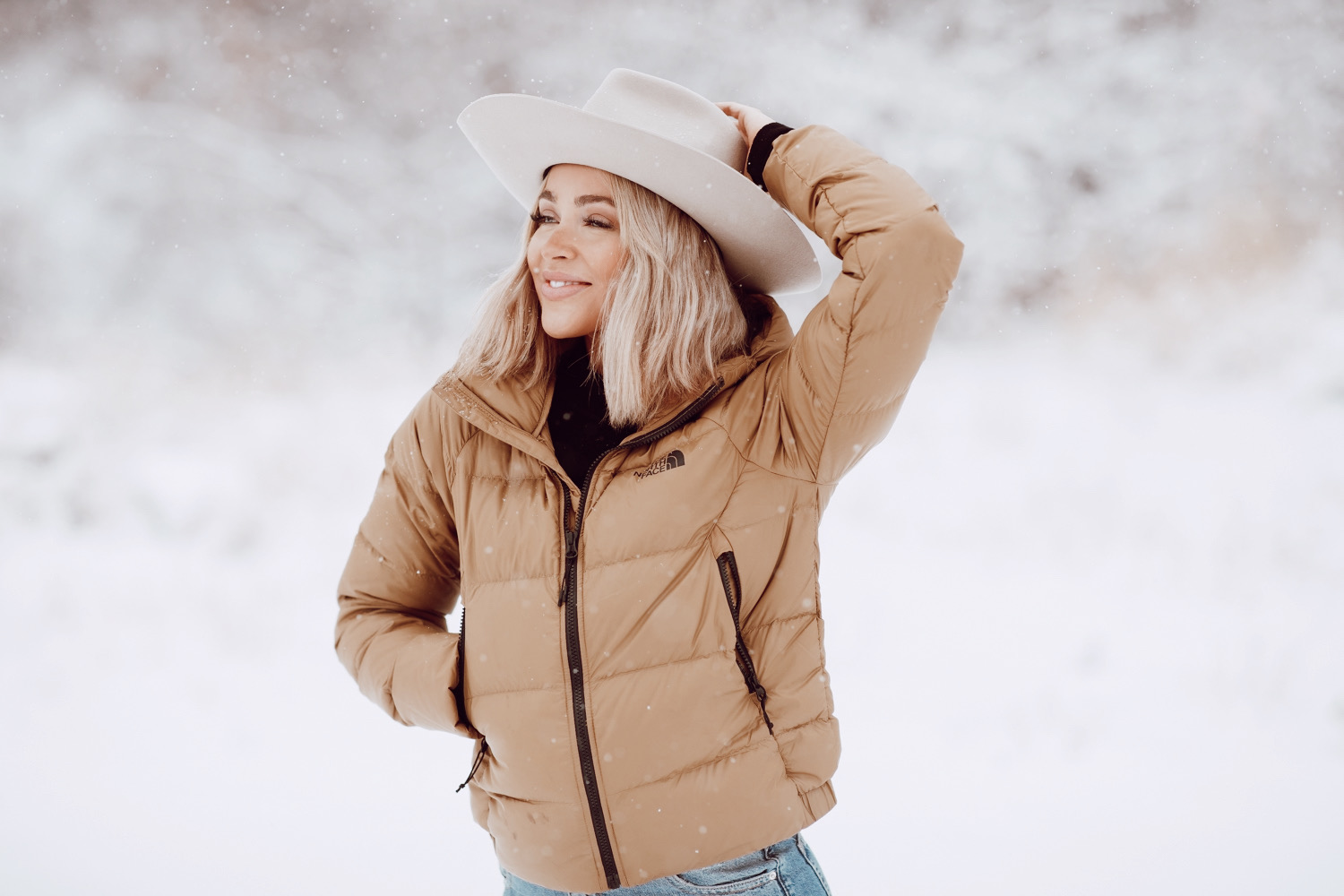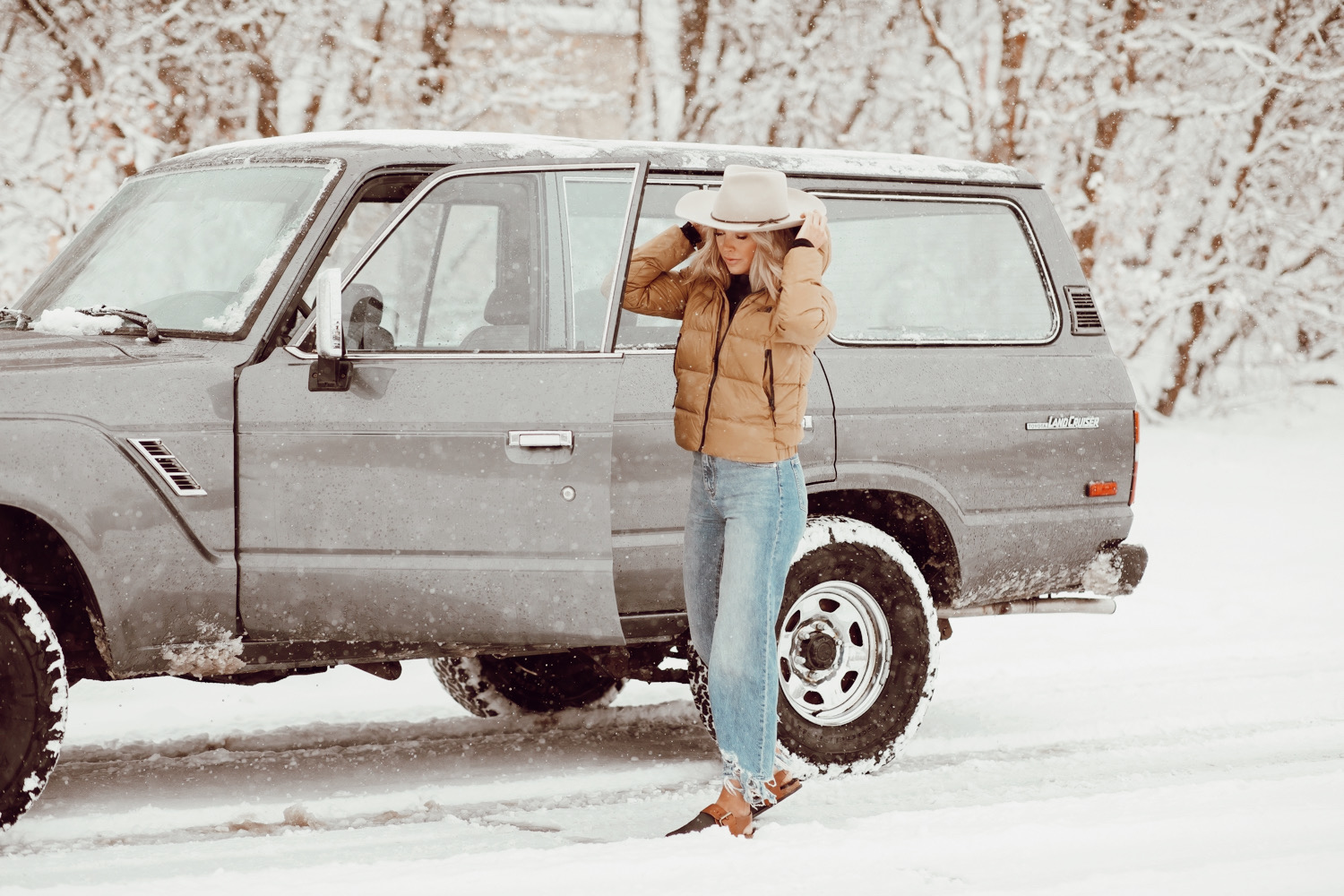 coat | top | hat | shoes | similar jeans