Hey gang. Happy Friday to each of you!! If you know me, then you know that I sincerely have a deep and abiding love for all things home and home decor. I love to bring in new pieces to spice up the look and feel and detail within each room of my home and then, in a few months, do it all over again! It's such a passion of mine, styling my home and pushing myself to try new decor, new styles, and to be more creative than I was before. So naturally, when I had the opportunity to partner with Walmart to bring in some of their home decor in to spice up my kitchen, I jumped at it.
The primary theme I wanted to convey was this…"bringing the outdoors in." I love natural and earth tones already, they can be found throughout each room and space in my entire home, so I looked for pieces that would help bring that outdoor feel to inside my kitchen in a way that was pretty and clean. With Walmart's fantastic home decor selection, I was able to find just what I was looking for. A woven rug, vases, decorative bowls, salt and pepper shakers, some greenery and boom!! My mission has been accomplished. I love the way a few key pieces can enhance and change the feel of a room! It looks like Echo liked what I did with the kitched decor as well. She was so funny, constantly trying to grab whatever she could and making a new face every time Brod took her picture. Peek below for the details of each new piece I brought in and make sure to go to Walmart.com to find your own selection of goodies that you could bring into your home!!
*Thanks to Walmart and RewardStyle for sponsoring this post.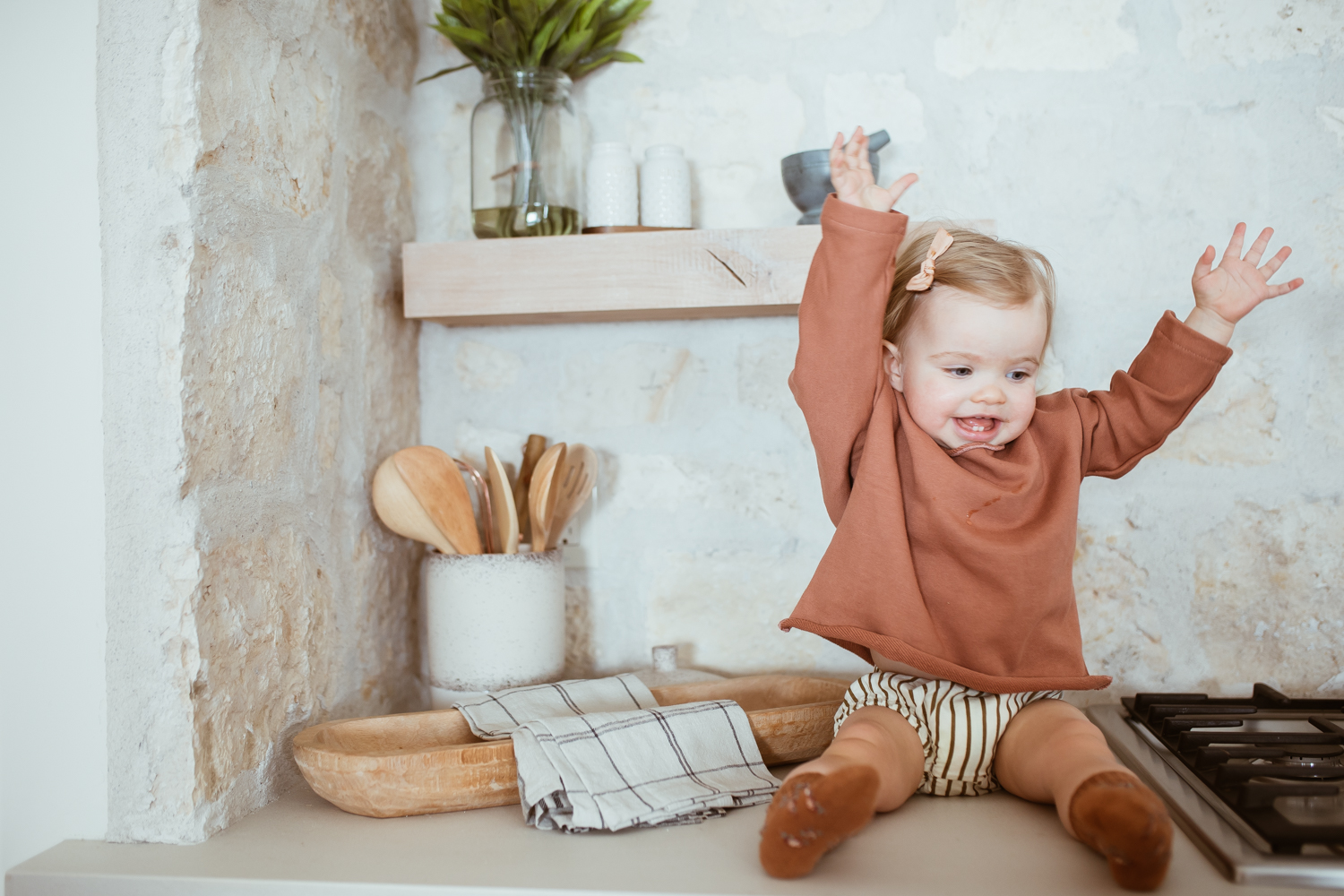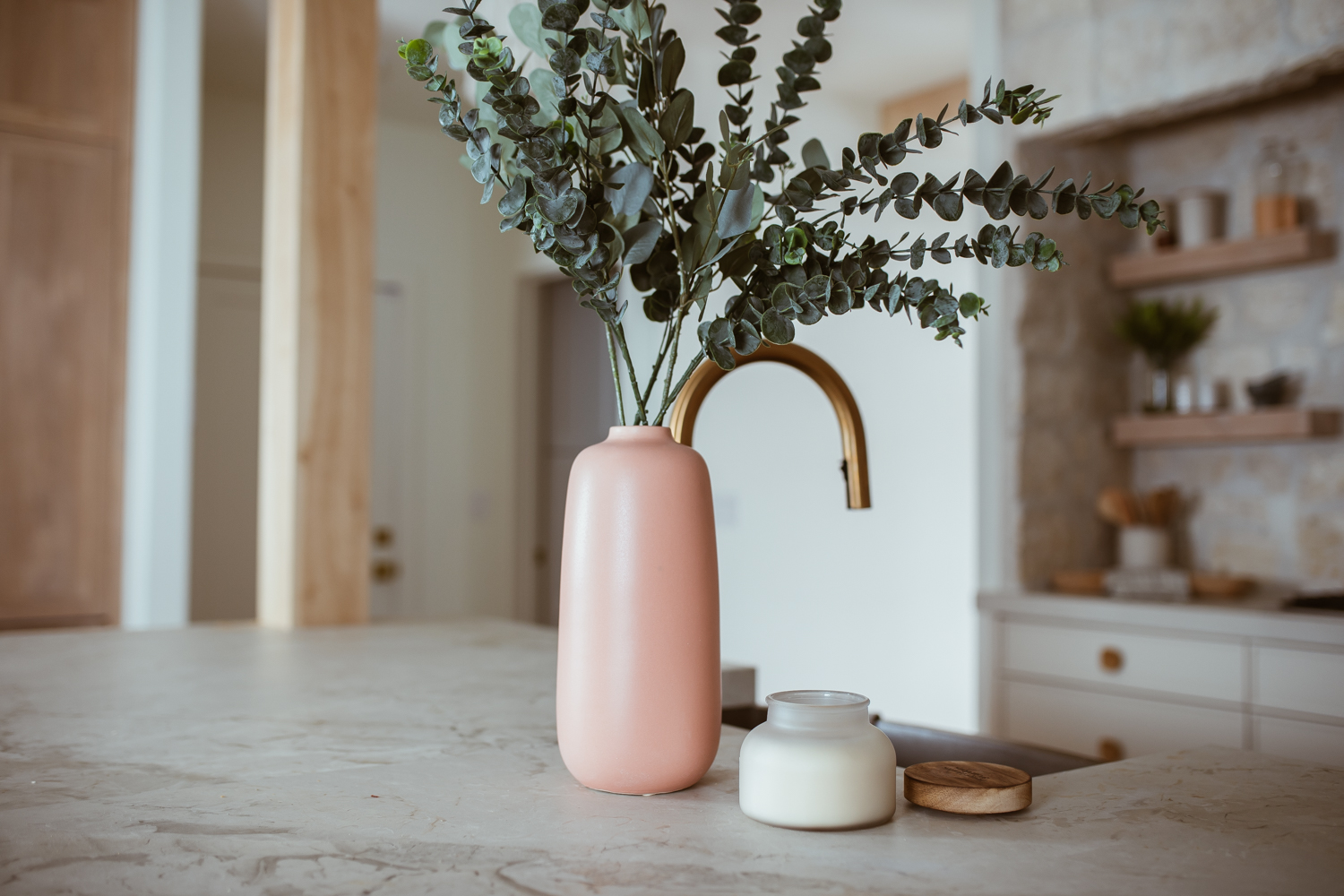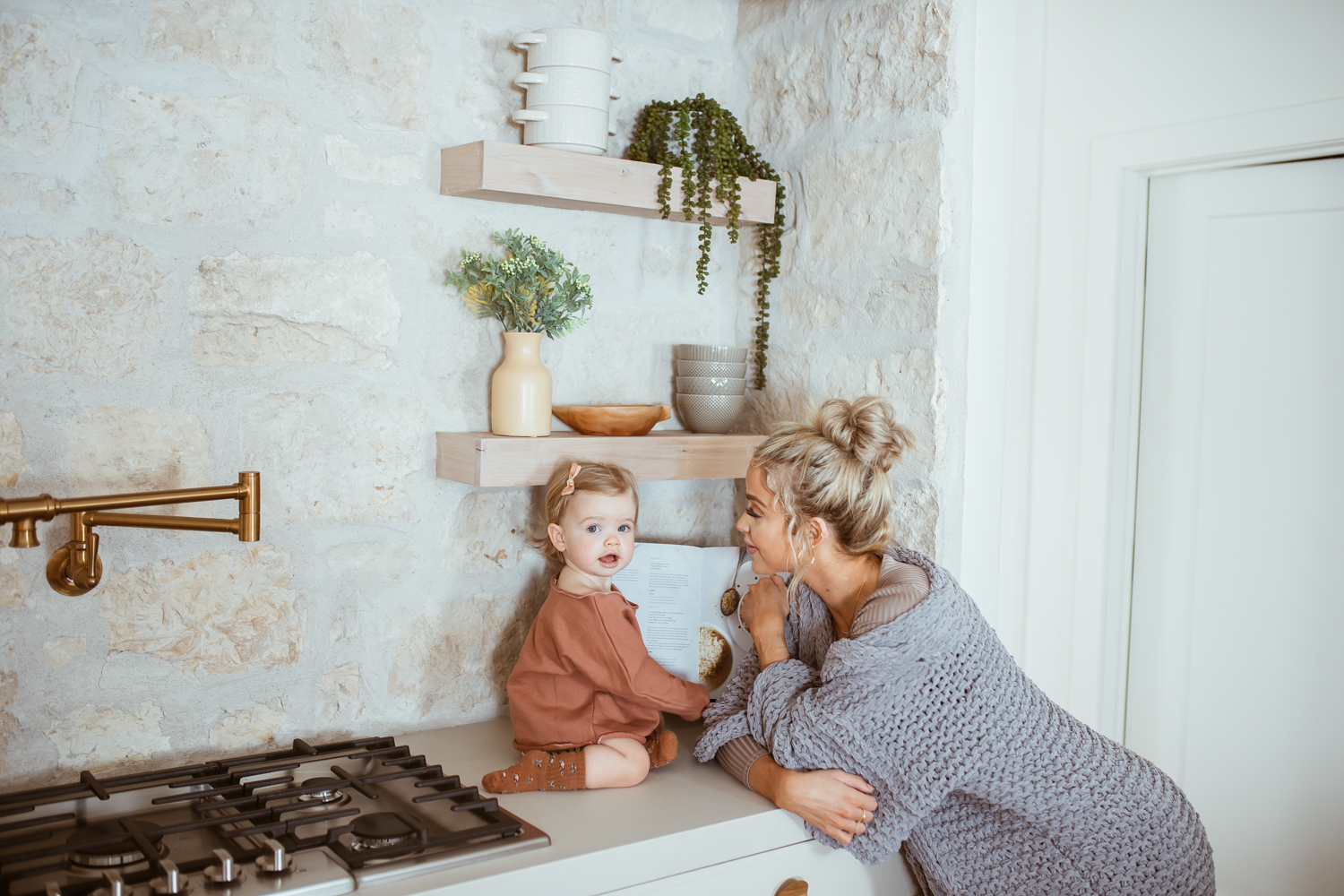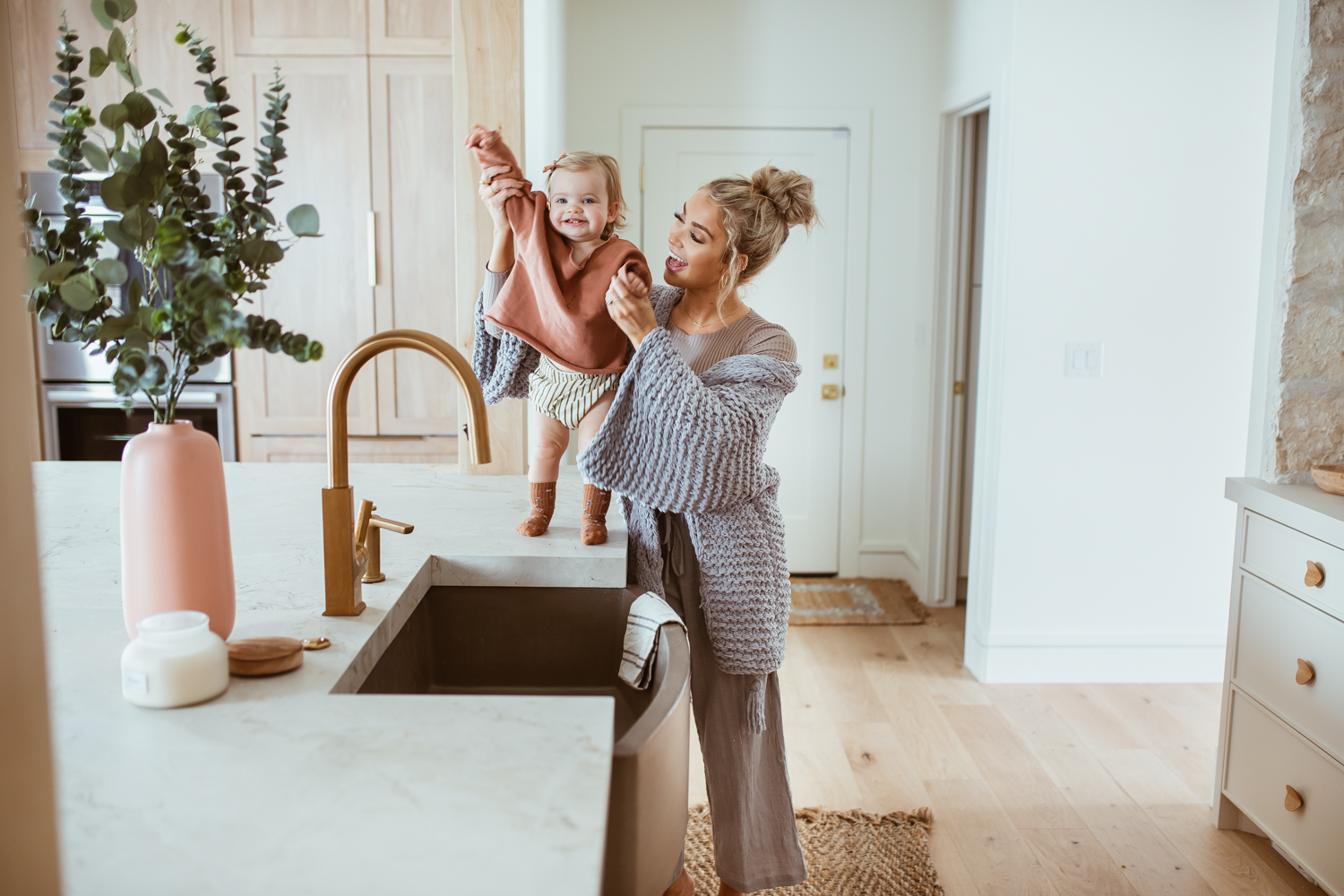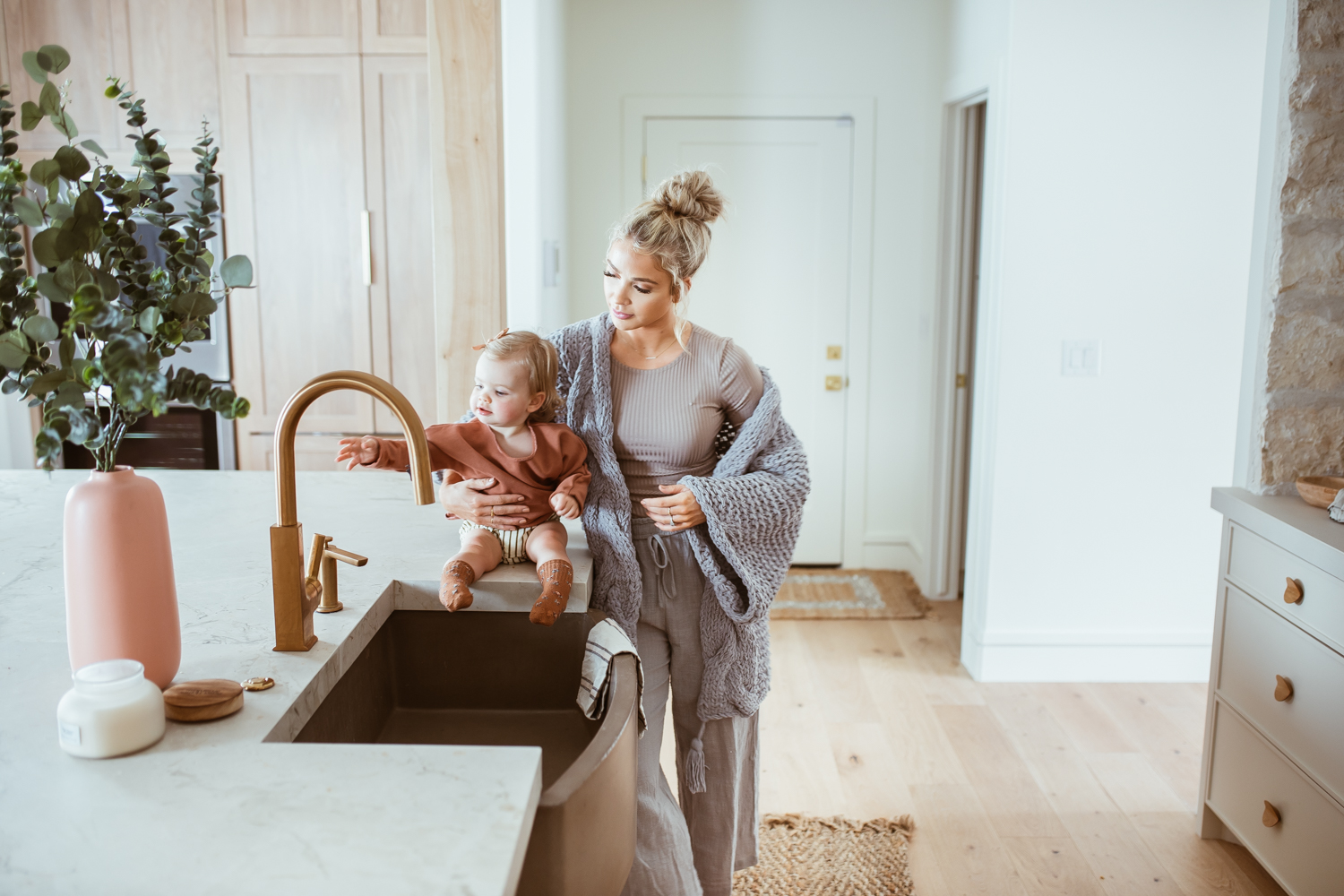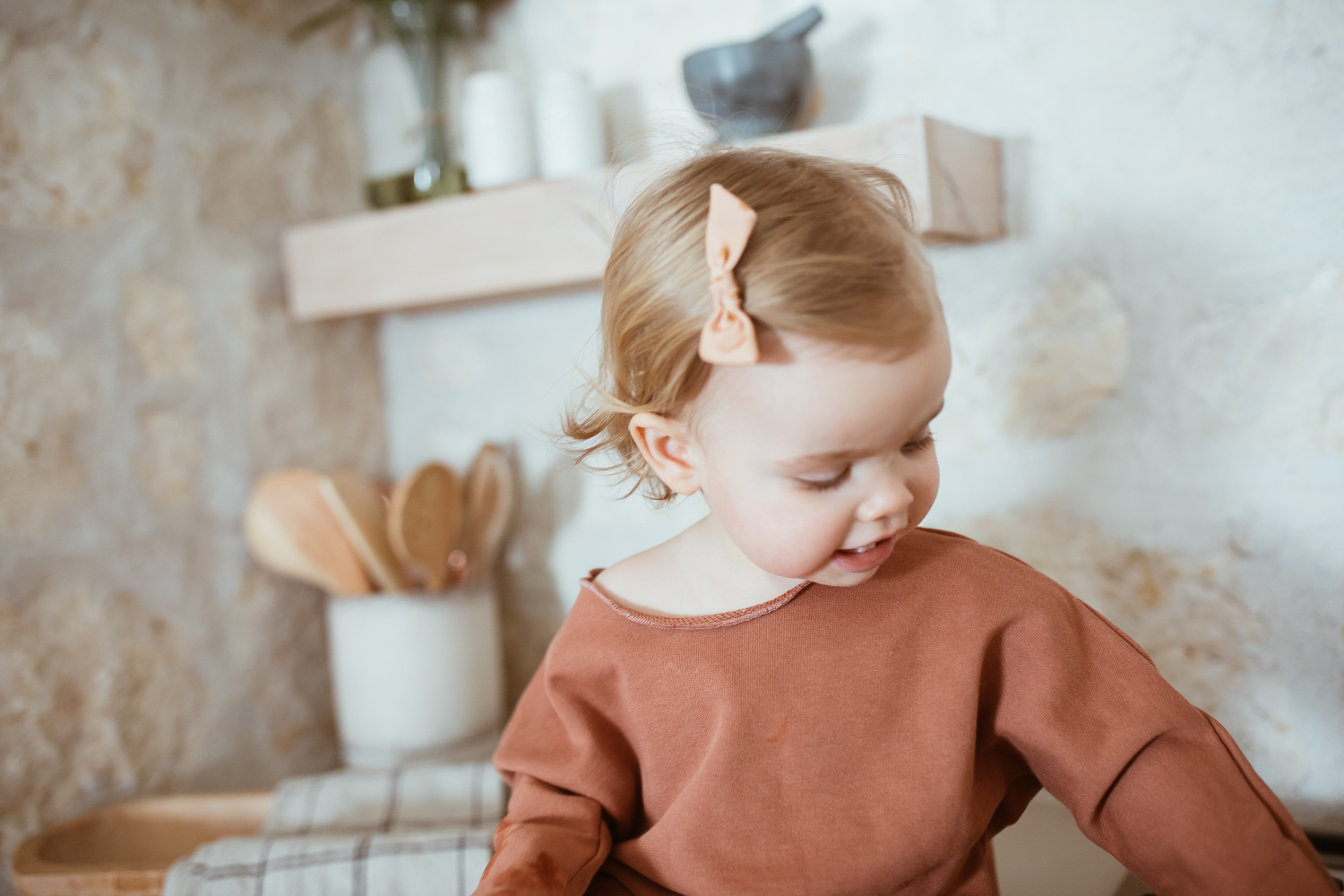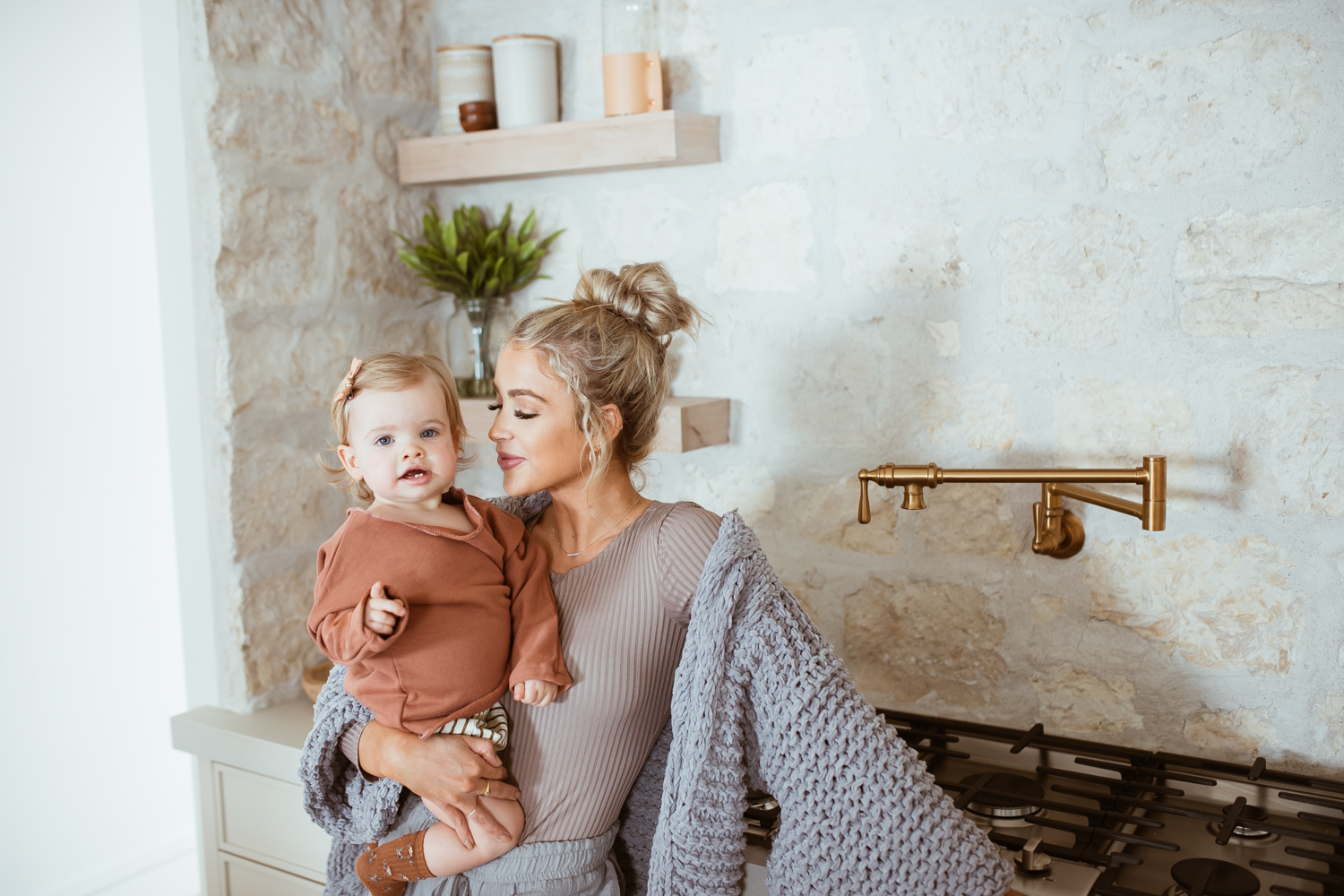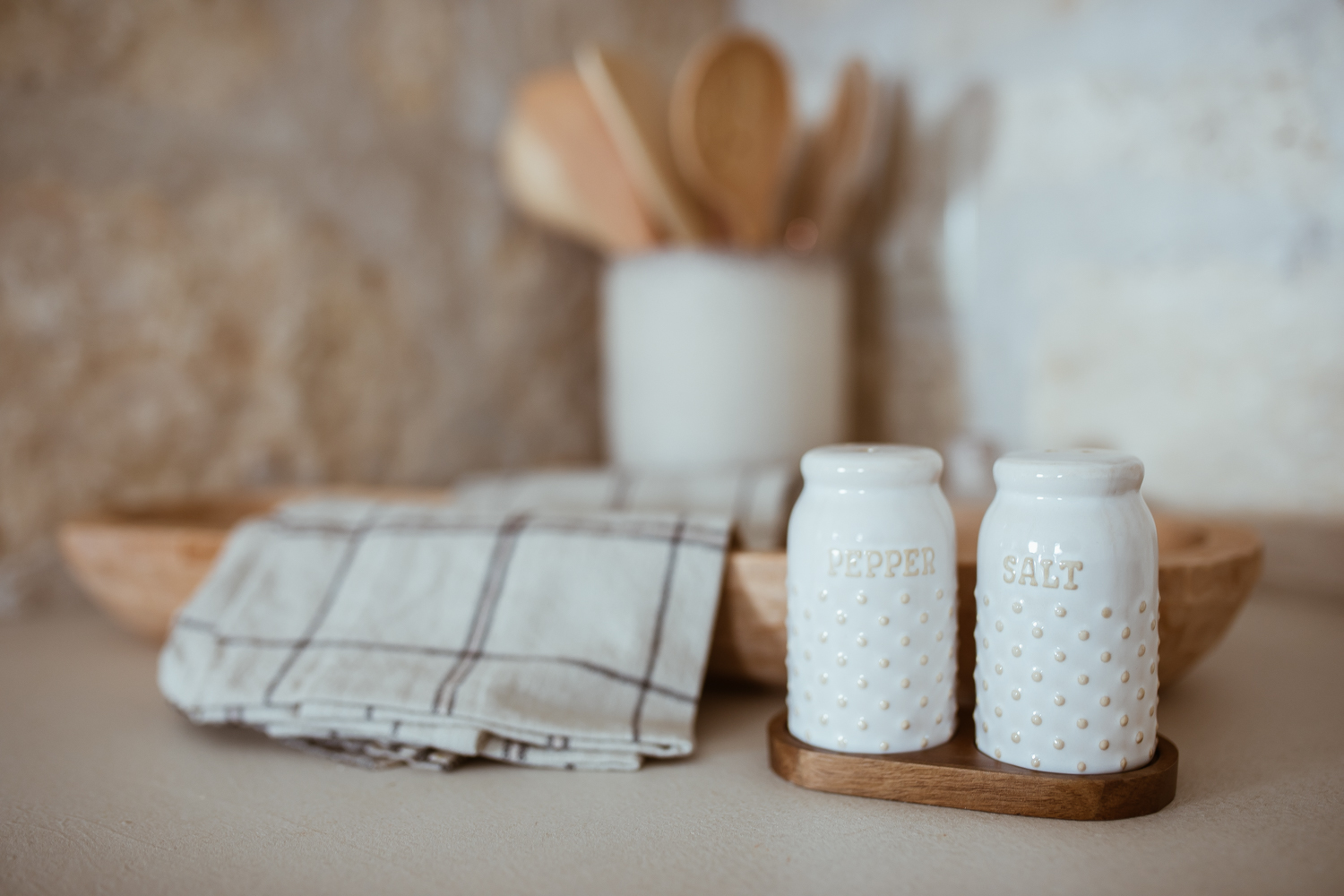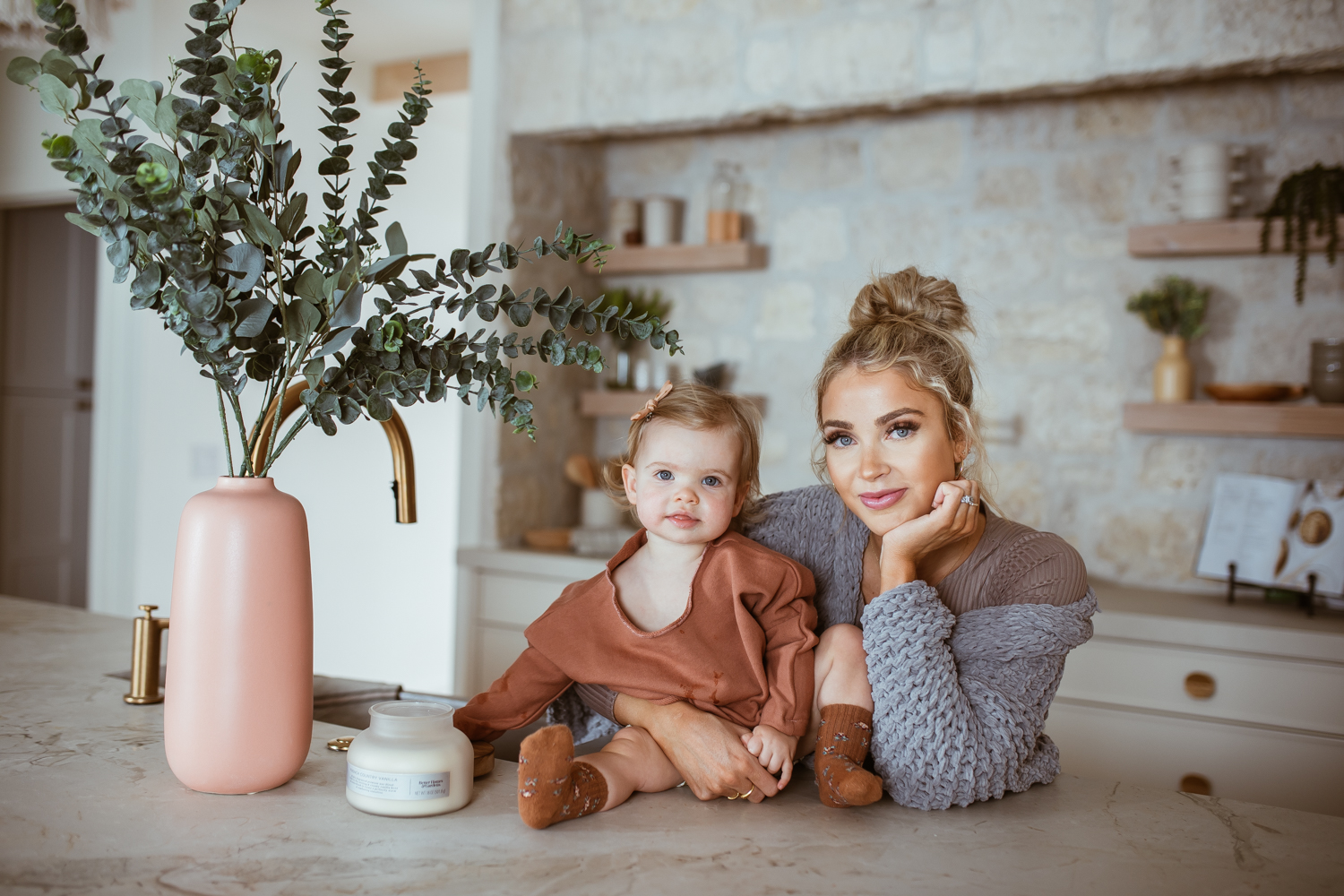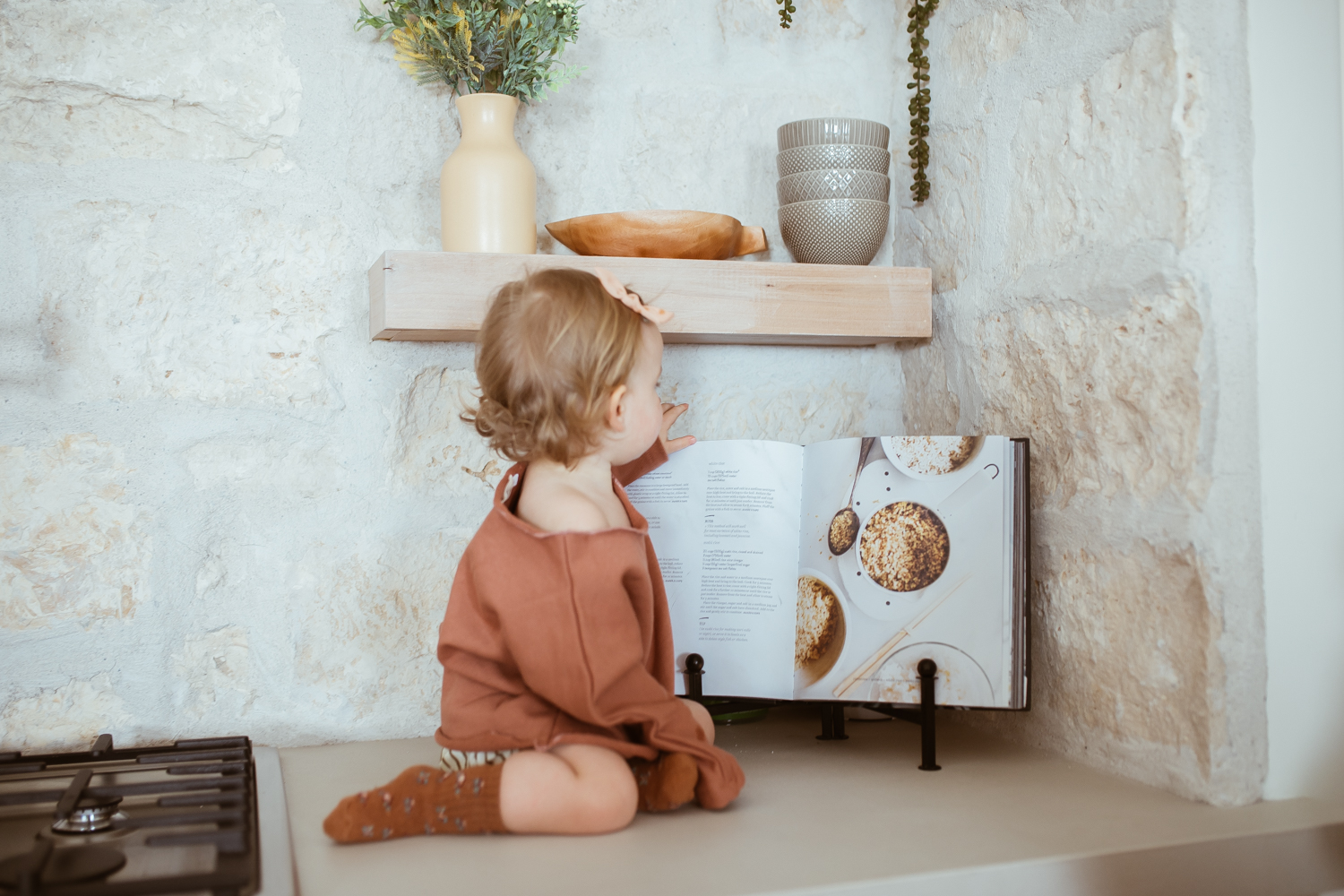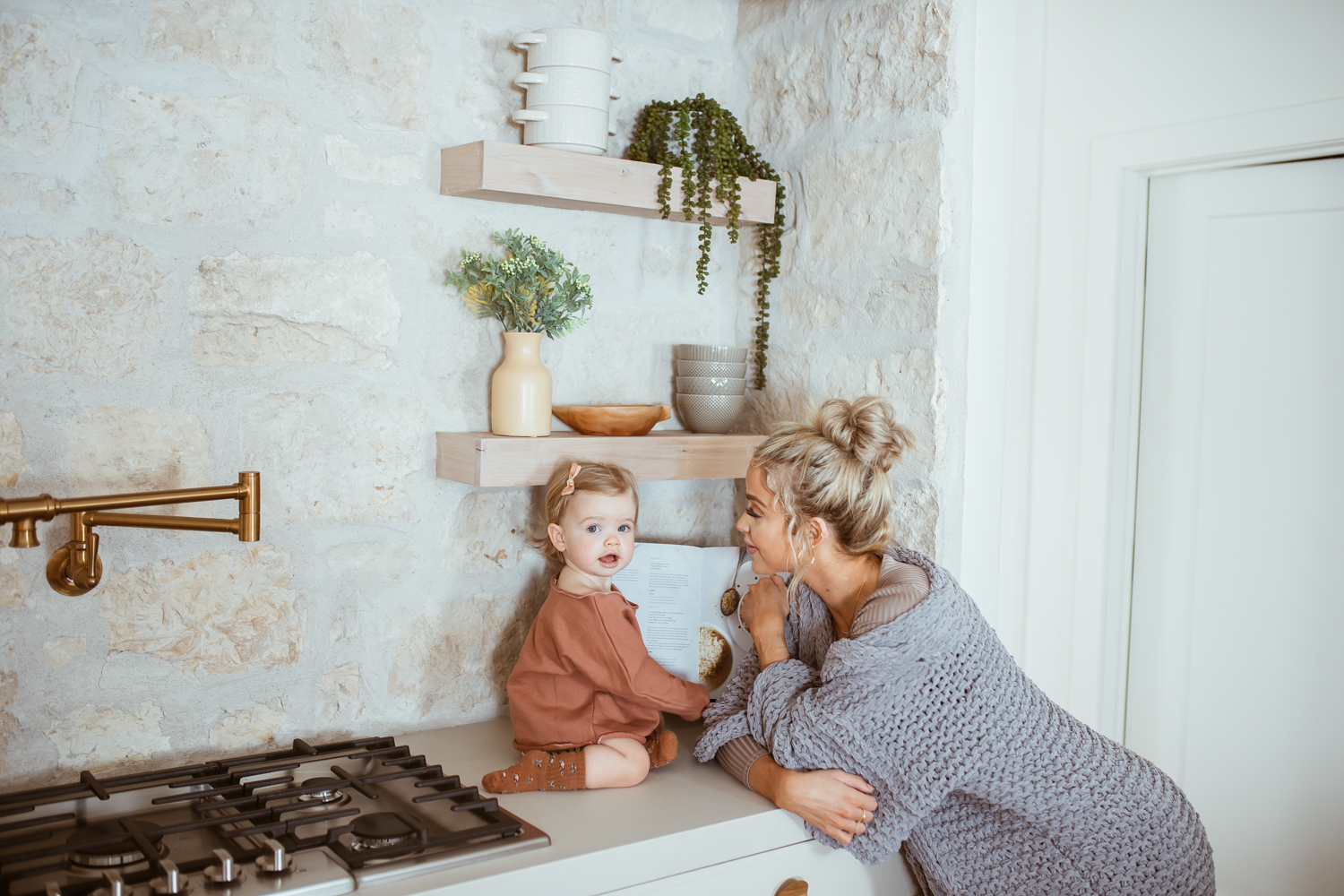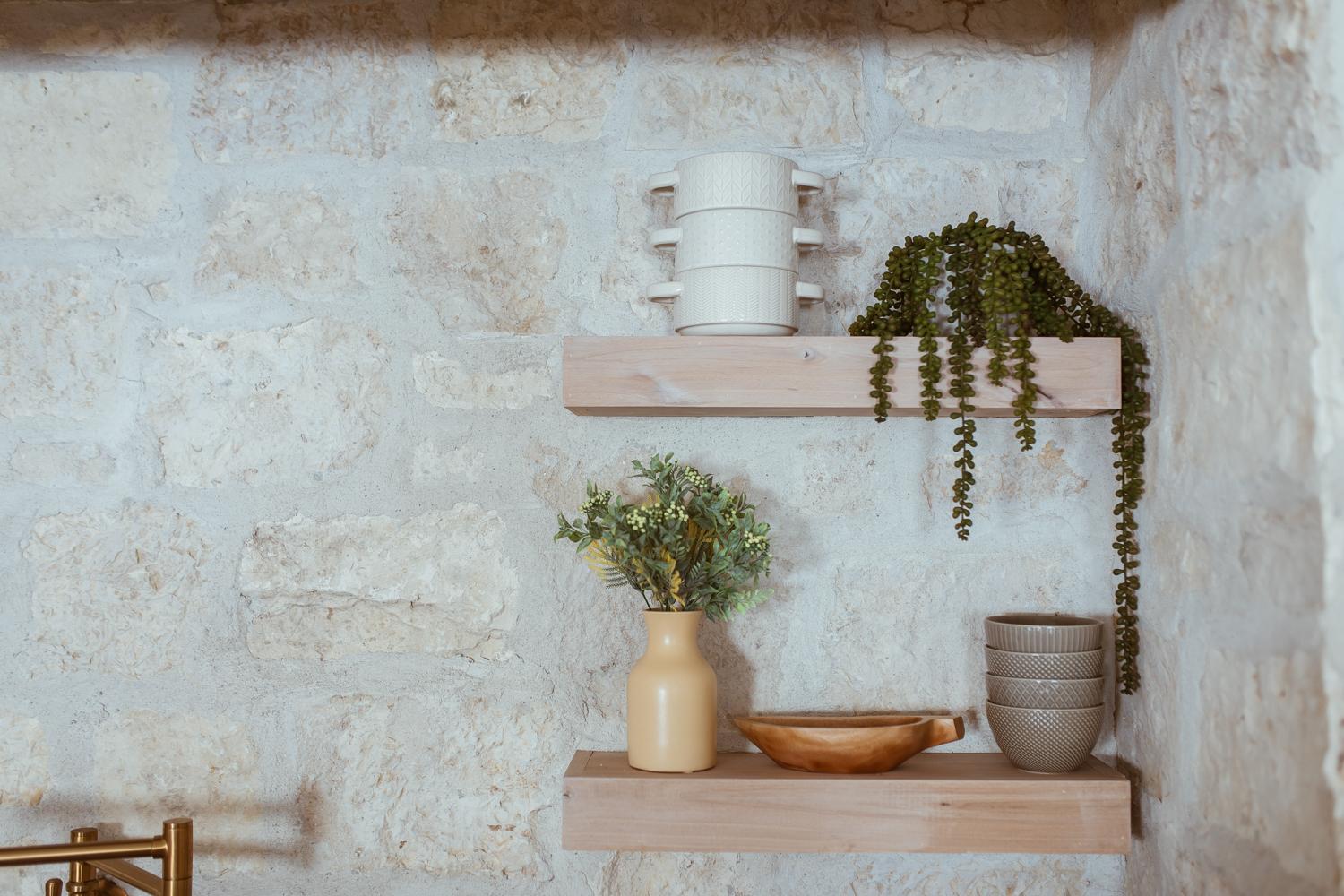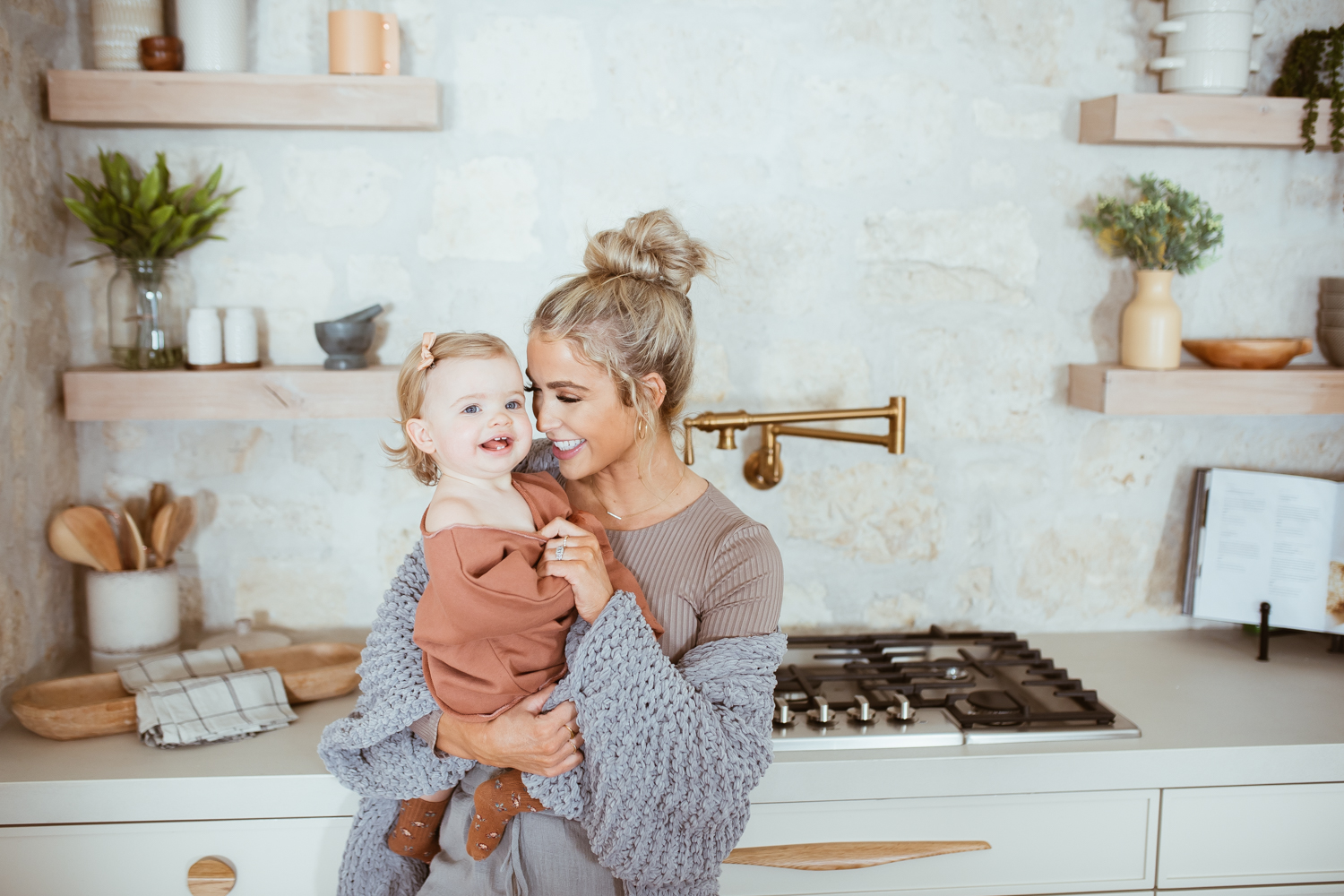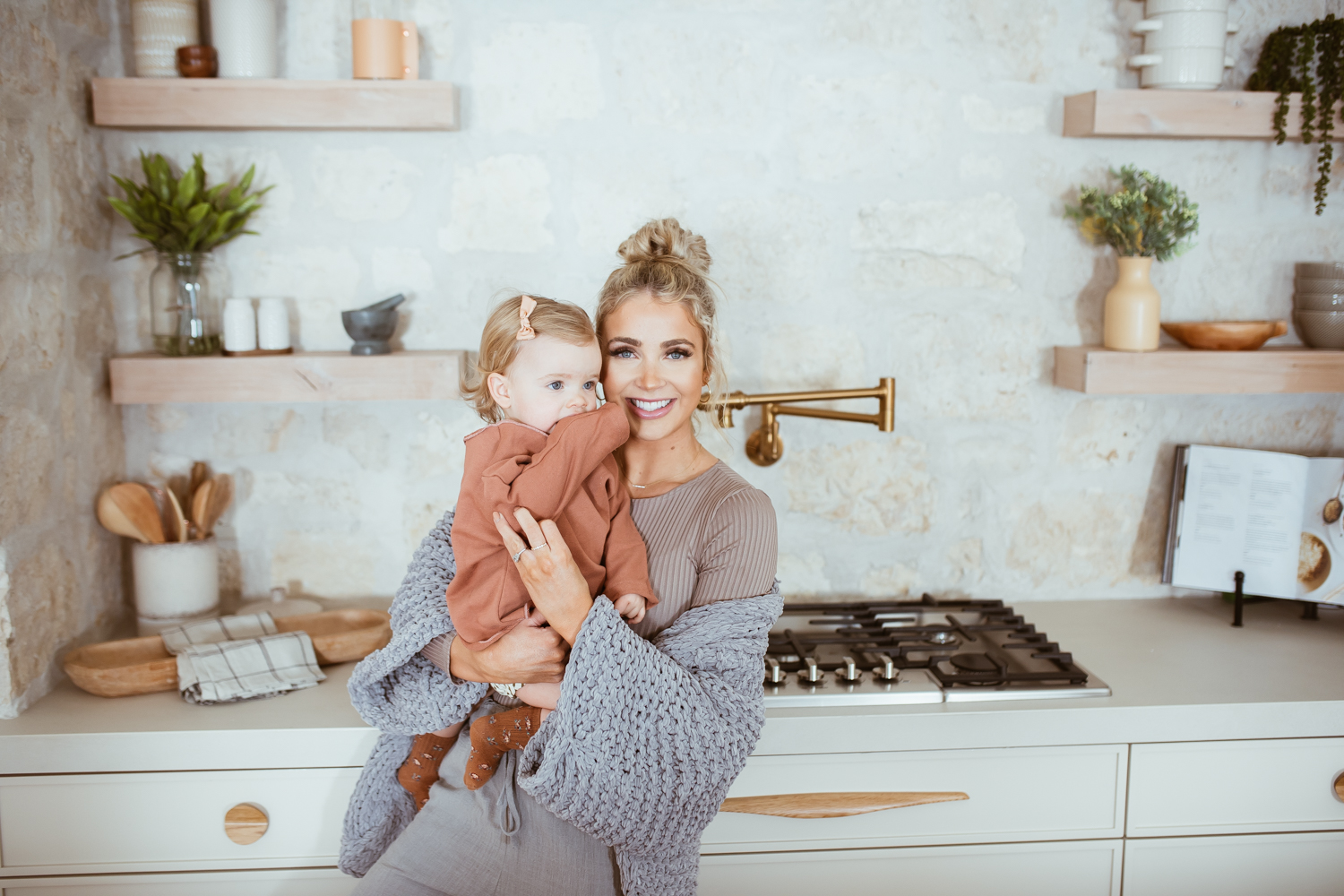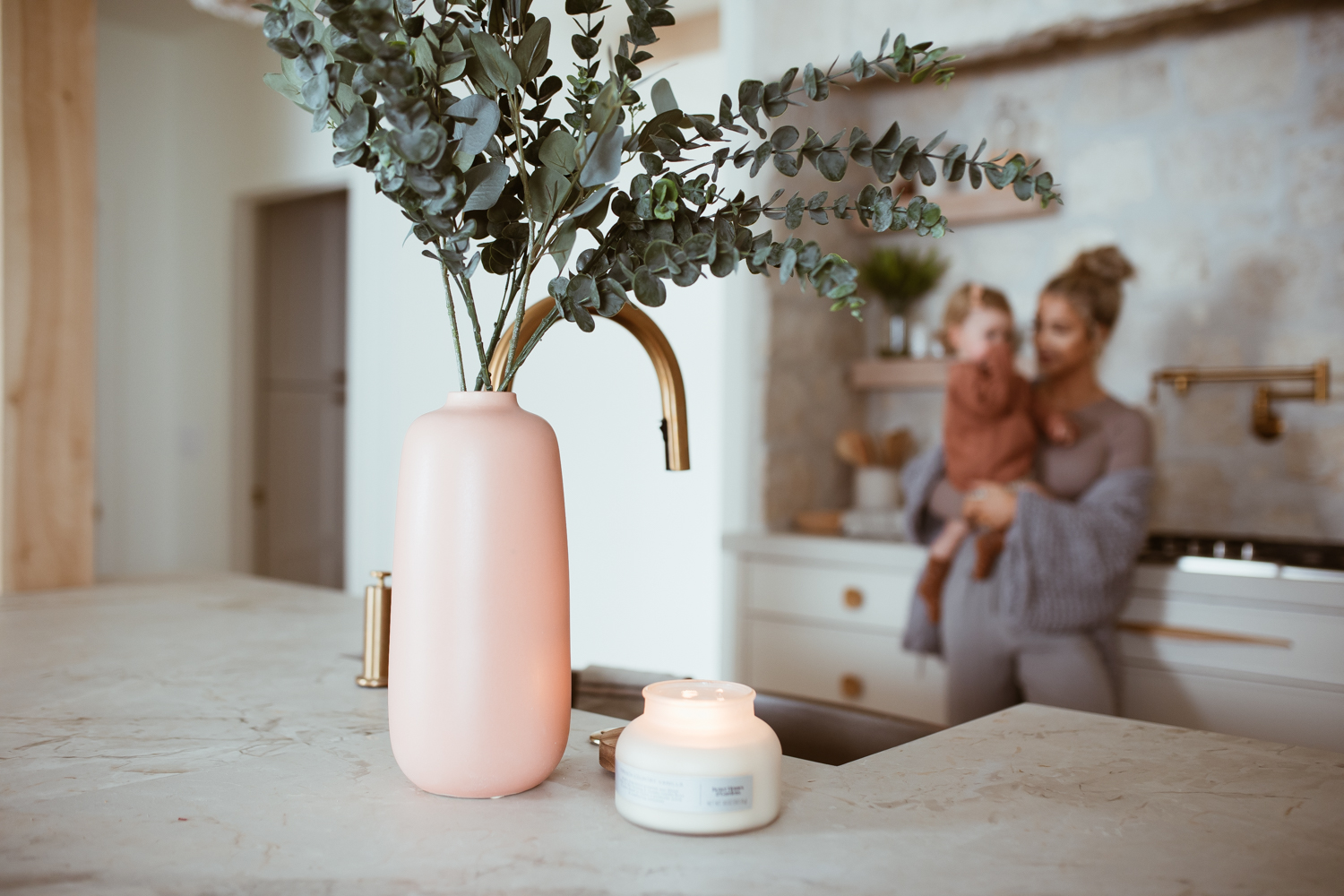 pink vase | mustard vase | canister | rug | candle | wood utensils | kitchen towels | wood bowl |